Fashion's new favourite game
Crafted from such materials as jade, ivory and rosewood, mahjong is perhaps the most luxurious board game in existence. Originating in about 500BC, the game – which involves up to four players and 144 tiles divided into categories that include flowers, winds, dragons and seasons – is popular worldwide but nothing compares to its prevalence in its country of origin: China.
"Globally it's billions, but in China, every day, every minute, every second, there are millions of people playing mahjong," says Jiang Shan, founder and chief executive of the Asian luxury strategy firm Prowon Consulting, adviser to brands such as Giorgio Armani, Valentino and Christian Dior.
The wealth of materials used to create mahjong sets – and the wealth of the Chinese luxury market – has brought the game to the attention of fashion brands keen to grow in Asia. Cartier's panda set, with mother-of-pearl marquetry, for example, will set you back £37,100 (RM235,000) if you can get hold of one: only 18 were made; Hermès, meanwhile, offers a set made from rosewood and calfskin, with ebony dice and hand-carved indicators. Priced at £24,669 (RM157,000), once released it sold out – quickly. "Now they have a sample in the store," reports Shan. "But if you want to buy one, you have to order it and wait three months for it to be made."
The mahjong trend has been growing for a number of years. Both Louis Vuitton and Gucci have made limited-edition sets for the Chinese market, while DKNY and Maison Martin Margiela have given their sets as gifts to high-spending customers: DKNY's was offered in 2012 in select Chinese stores; Margiela offered a minimalist monochrome set to those customers who spent more than HK$8,999 (RM4,900) in 2009. Designers everywhere seem keen to affiliate themselves with the game: in a shoot for Uno magazine in 2011, Domenico Dolce and Stefano Gabbana appeared playing mahjong with Chinese actress Fan Bingbing.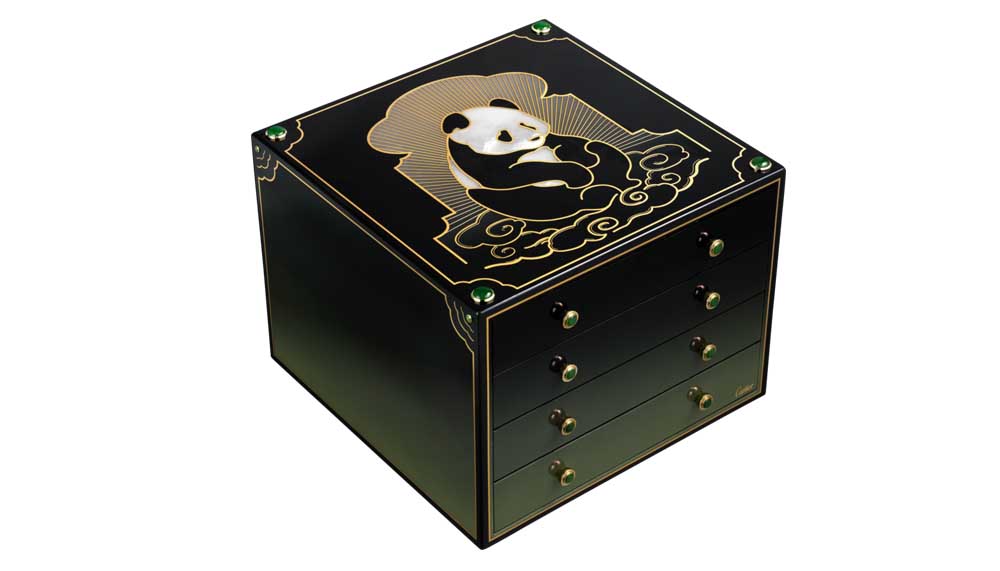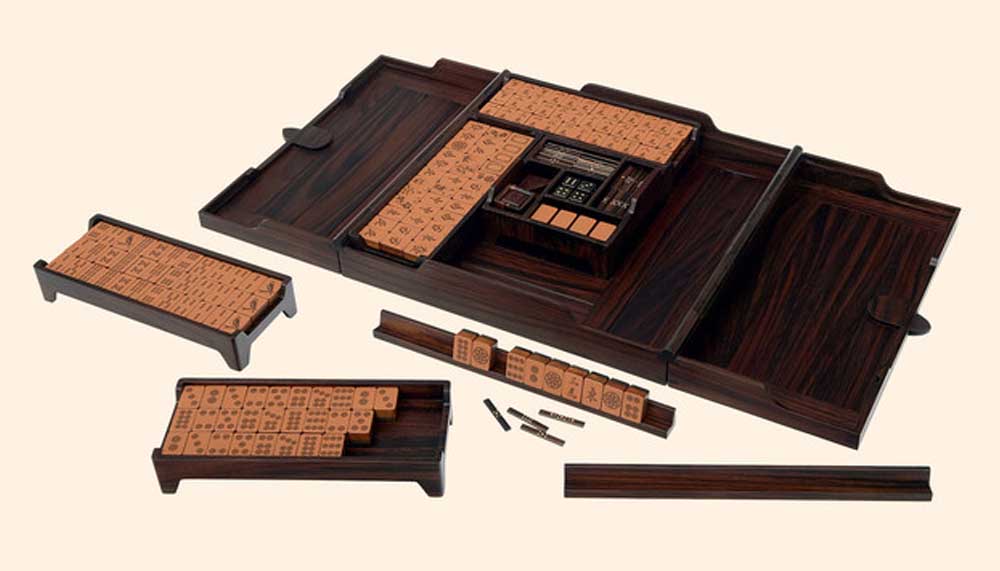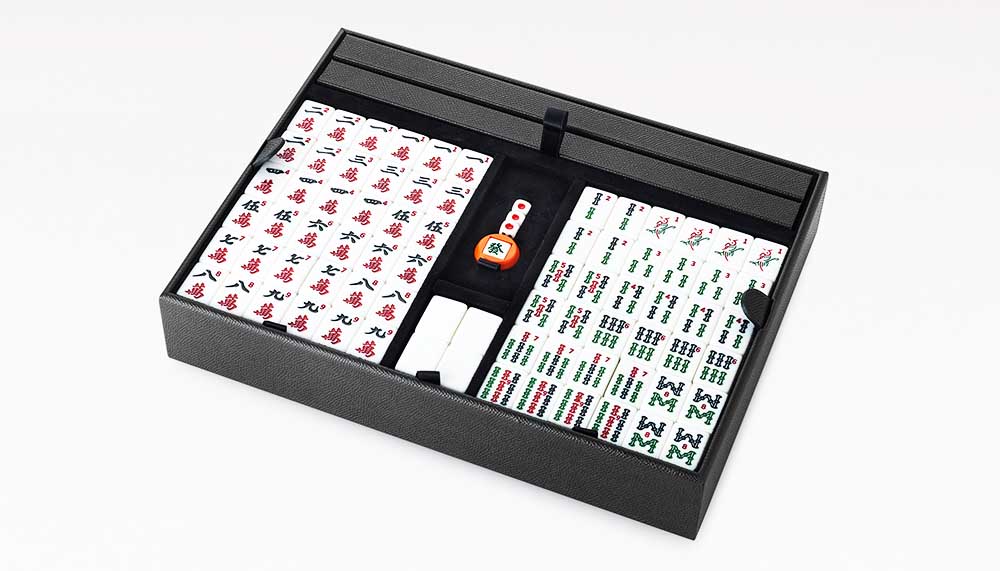 As far back as 1925, fashion photographer Edward Steichen shot model Ilka Chase's hands – dripping with Cartier emeralds and diamonds – playing the game that had been introduced to the US by Abercrombie & Fitch. The retailer imported about 12,000 sets after dispatching emissaries to villages in China to buy every example they could find.
"When Chinese people hear the word 'mahjong' they feel happy because it's the game they play with friends and with their grandmother when they are growing up," says Shan. "We play with very little money, like half a dollar. And you can play with big money, so you see millions of [dollars in] cash on a mahjong table." (The Chinese government's anti-corruption drive, however, means police are keen to crack down on anyone gambling too much money, even in their own homes.) Gambling is nonetheless a big feature in China; and Macau, the only part of the country where it is not illegal, is still the biggest gambling area in the world. It is an aspect of life that brands keen to make inroads into Asia are wont to draw upon; Chanel's AW15 couture show, staged at the Grand Palais in Paris last month, mimicked a casino.
In China, mahjong is even played illicitly in speakeasy-style venues where serious money can be gambled in private. And no luxury yacht is complete without a room dedicated to the game, says Shan, because "even when people have guests on their boat, they like to play mahjong". He believes there is great potential in the market for the game: "Maybe if other brands started to do mahjong now, they would do it in the correct way and make it part of their permanent collection, and not just a pop-up item." So will Chanel be next to create a set? Only the tiles will tell.