Heritage brands stand the test of time
Founded in 1613, Mellerio dits Meller is among the oldest of all jewellery companies. Rare in a world where many prominent brands are owned by international luxury conglomerates, it continues to be family-owned.
Laurent Mellerio, its chief executive and a 14th generation member of the business, says that until recently Mellerio was a "sleeping beauty". It lacked the global recognition it deserved, despite having been a technical innovator and the court jeweller to Marie Antoinette and many other European royals.
A peacock broochs by Mellerio dits Meller from 1905

Enamel and diamond demi-parure earrings by Mellerio dits Meller, 1960s

Inspired by Mellerio's archives, Alexander Vaulthier's new capsule collection for the brand
In the past few years, Mr Mellerio has tried to change this. "With one foot in the past and one foot in the future," he says that the company has focused on growing its international profile and distribution.
Its extensive archives have served for marketing efforts that include a book and museum exhibitions, and also as inspiration for contemporary creations such as its capsule collection designed by the couturier Alexandre Vauthier.
The storytelling capabilities of a luxury heritage brand are valuable in reaching consumers, says Luca Solca, managing director and sector head of global luxury goods at Exane BNP Paribas. "I think heritage is incredibly important in luxury goods and is at the root of 'the reason why' for luxury brands," he explains.
Chimera Hinged Cuff by David Webb

Swan Ball Iris Earrings by David Webb

Diamond and enamel jewellery suite by David Webb

Natural pearl and diamond brooch by Suzanne Belperron

Cultured pearl bracelet and turquoise necklace by Suzanne Belperron
In the US, a number of people have spotted an opportunity to acquire undervalued or neglected brands, such as
David Webb
,
Marina B
and
Belperron
, to capitalise on their heritage and give them a new lease of life.
In 1998, the former Sotheby's expert Ward Landrigan acquired the design archives of Suzanne Belperron (1900-83), one of the 20th century's most influential jewellers. In October, his son Nico opened a Fifth Avenue salon showcasing antique pieces and modern interpretations, a strategy Ward Landrigan first adopted with Fulco di Verdura (1898-1978), when he acquired his archives in 1984.
The private salon-style showrooms of Belperron and Verdura offer an alluring sense of exclusivity and tradition that appeal to the luxury consumer, says Robert Burke, a New York-based retail consultant. "The customer wants the ultimate luxury experience, something with a real sense of history," he says.
Mr Burke adds that heritage brands appeal during a period of economic volatility, when people are drawn to hard assets such as jewellery as well as brands offering a safe, long-term bet. "The consumer wants timeless pieces that are also investment pieces," he says. "Heritage brands have enormous archives that have withstood the test of time."
Lion's Paw Brooch (1949) and Byzantine Ravana brooch by Fulco di Verdura

Rings by Fulco di Verdura

Mezzaluna necklace by Fulco di Verdura
Mr Mellerio says that his company's heritage has been valuable in reaching new markets. Formerly available to purchase only at its store off the Place Vendôme in Paris, Mellerio jewels are now at Mitsukoshi in Japan, Al Fardan in Qatar and Lane Crawford in Hong Kong. The Alexandre Vauthier collection is available at Just One Eye in Los Angeles and Oxygene in Miami.
Mr Mellerio says these retail partners have been selected to reach customers who appreciate that the "spirit of the house will always remain about small production by a small Parisian atelier".
For Mark Emanuel, remaining true to a brand's spirit while looking to its future is key to giving it new life. With partners Sima Ghadamian and Robert Sadian, he bought David Webb out of bankruptcy in 2010 for $11m (Ms Ghadamian is no longer an owner). The first priority, he says, was to study the company's archives to understand its "design language".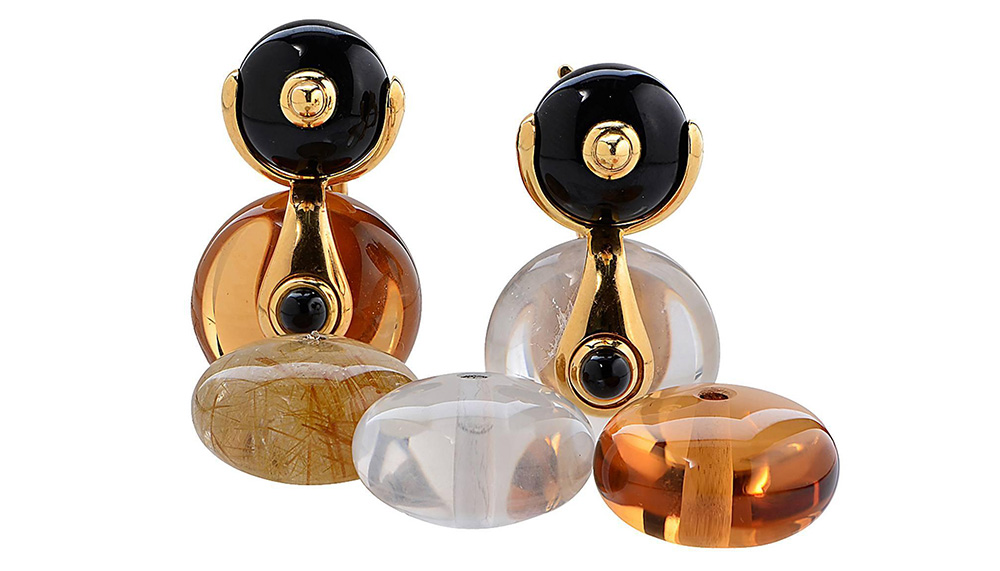 "We bought the company when it was on its knees. We first learned how to crawl, then to walk," says Mr Emanuel, who declines to share sales figures but says growth has been steady, without the need for any outside capital.
As well as flexing its heritage muscles with a book and exhibitions, David Webb has attracted younger customers with lower entry price points, improved store locations and high-fashion advertising and social media campaigns. Its Woodworks collection is a modern interpretation of classic David Webb designs using more accessible materials.
The company is also looking abroad to expand. In February it will be at the Doha Jewellery and Watch Exhibition in Qatar for the third consecutive year, and further shows are planned elsewhere.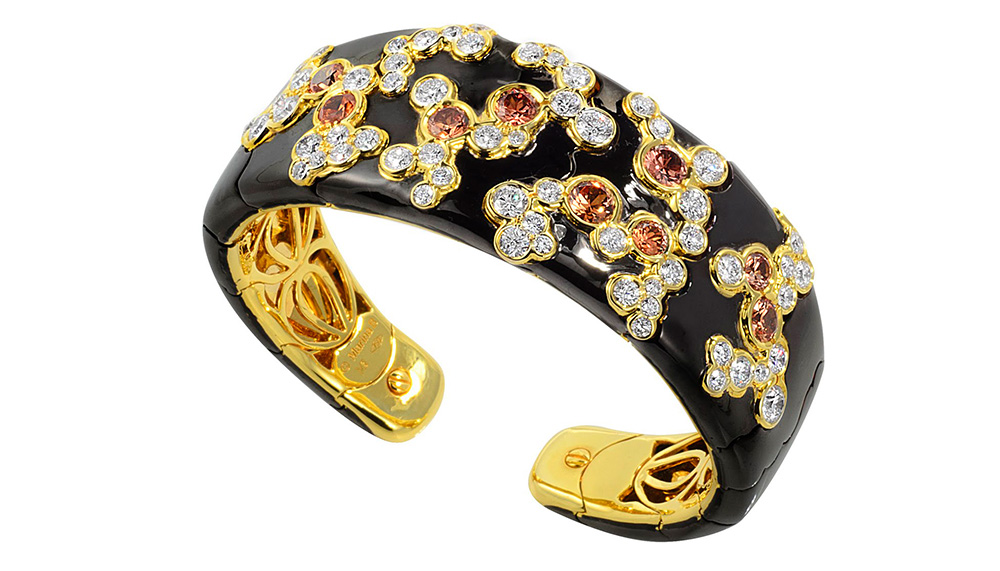 Marina Bulgari, who founded Marina B in 1978, retired in the late 90s after relinquishing her company to a Saudi sheikh. The company was subsequently acquired by the New York investor Paul Lubetsky in 2012. However, the 2014 appointment of Ms Bulgari's nephew, Giorgio Bulgari, as creative director extends the brand's heritage.
Triangoli, Mr Bulgari's first Marina B collection, is inspired by an early choker design of his aunt's in triangle diamonds and was created to appeal to a younger, fashion-conscious customer who wants jewellery that can be worn every day.
As part of a wider campaign to raise awareness, the company invited fashion bloggers to the collection launch at its midtown Manhattan store. With guests able to try on and take photos of the jewellery, the event reflected how the luxury market has changed. "An event like that would have been unthinkable four years ago," says Mr Bulgari. "There is a greater overlap between fashion and jewellery than ever before."
While the bold pieces and equally bold retail prices of niche heritage brands such as Marina B, David Webb and Belperron contrast with the delicate, layered jewellery that has dominated fashion for the past 10 years, Mr Emanuel believes there is space for everybody. "The key is to honour a brand's spirit," he says. "The one true standard is to make something beautiful. If you do that, people will want it."
---