A new Caribbean property hotspot?
It's rare that you travel to a country – however small – and find that your family used to own it.
I discover this at dawn, outside a five-star hut, halfway up a hill in St Lucia. A big pink moon is dangling in the sky. It is light enough to read.
In 1722, the king of England gave St Lucia to John, 2nd Duke of Montagu. Montagu sent seven ships to claim his colony. His men landed in December and held the island for a week or so. Then a French force forced them off. And that was it.
The duke – my flesh and blood – did not sail with his flotilla. He stayed in England (he was known to be a nice man, who kept a hospital for old cows and horses). His venture lost him £40,000.
The moon slides into the Caribbean Sea.
Almost 300 years later, you can't just invade St Lucia – times have changed. But would it be folly to buy a little piece of it? It depends.
If you judge places simply by the density of billionaires displaying flesh, then yes – folly. Billionaires like St Lucia – their yachts do, too – but they congregate in better numbers elsewhere.
"I think the leader in the Caribbean is still St Barts," says Giles Hannah, senior vice-president at Christie's International Real Estate. (Saint Barthélemy, to you and me.) "It's almost in its own league." Mustique has cachet, too.
Yet St Lucia is not to be ignored. In a league of high-end Caribbean destinations "I'd put St Lucia second or third with Barbados", says Hannah. On the podium, in other words.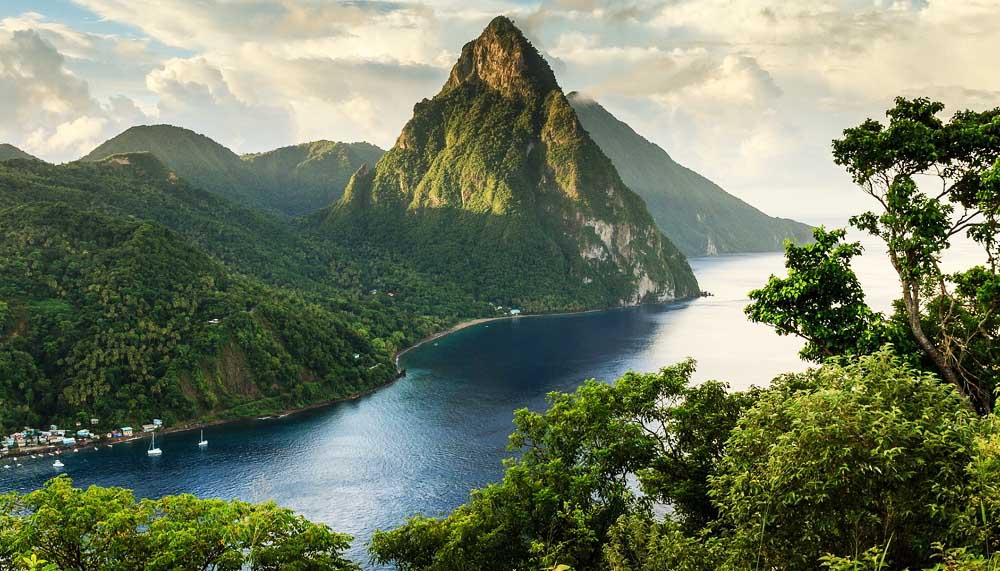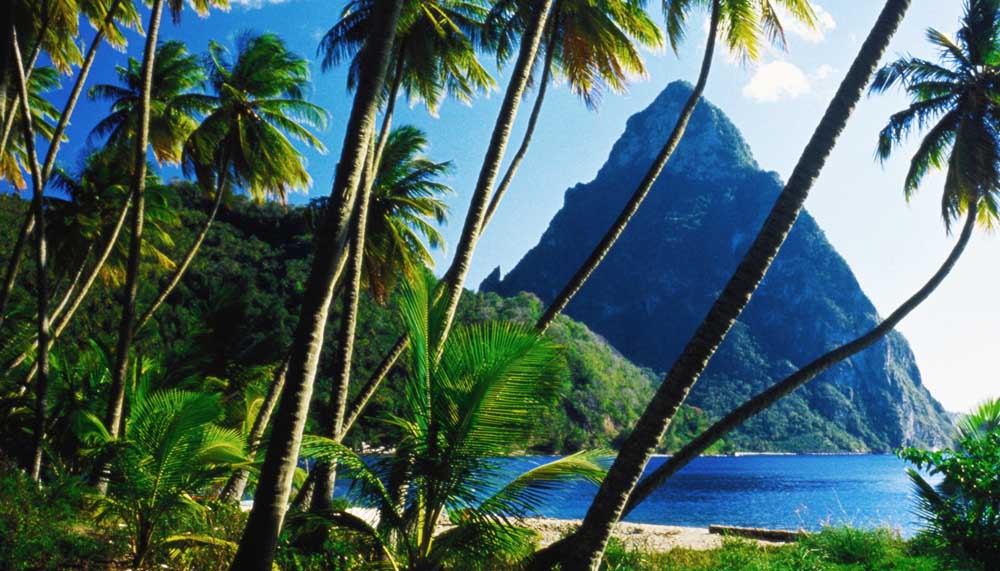 In other made-up leagues, you might even put it first. In a Piton league, perhaps. A Piton? Gros and Petit Piton – two volcanic rocks that jut from sea to sky in south-west St Lucia, rocks of such beauty that to see them is to be in love. In this league, St Barts cannot compete.
St Lucia also has the world's only "drive-in" volcano. And it has charm.
Christos Poravas, of Sotheby's International Realty, maintains that St Lucia is "considerably under-developed compared with most other islands, so it retains that Caribbean charm".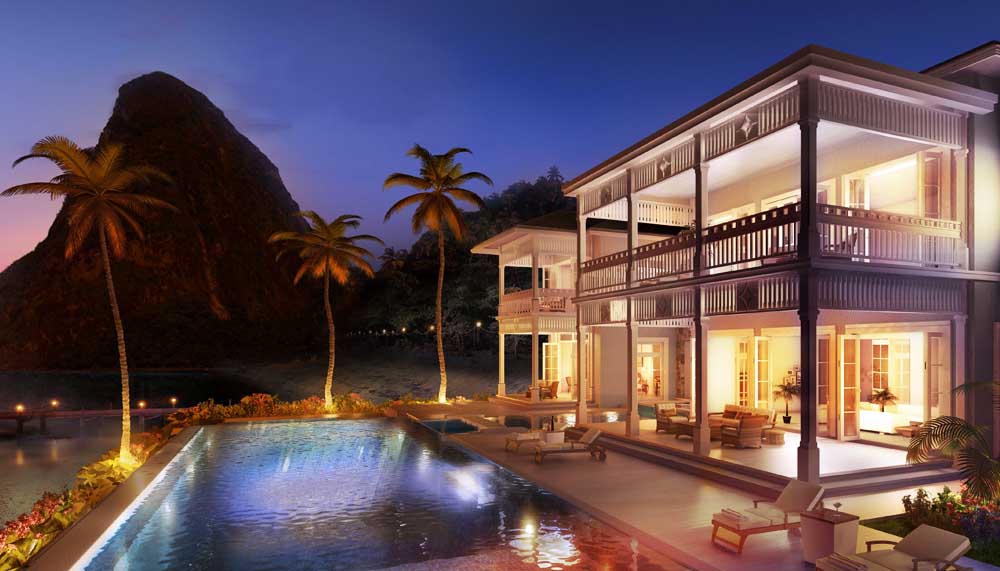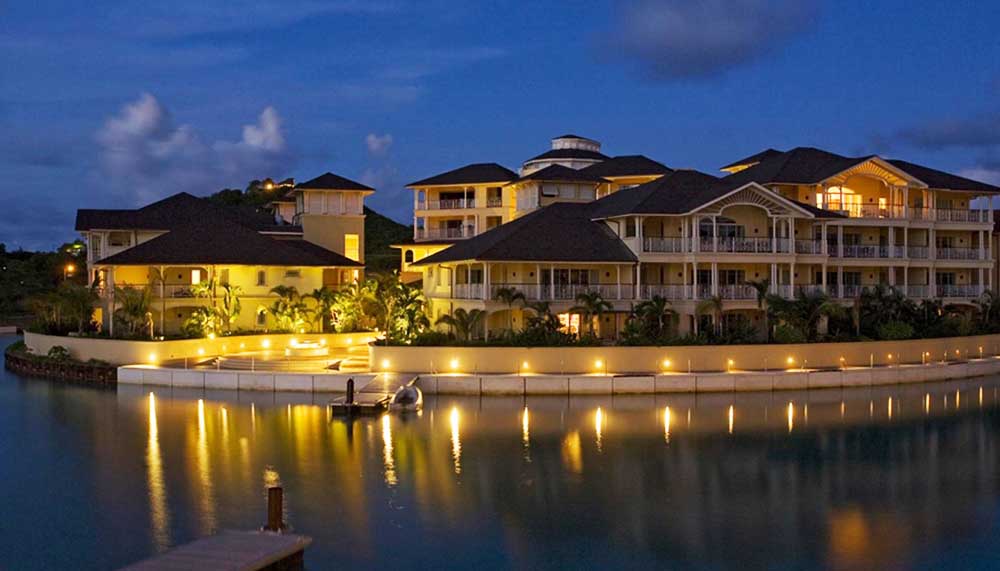 Charm extends to the people. Who could be more charming than Darren Sammy, former captain of the West Indies cricket team? He was never West Indies' best player, and his captaincy was questioned relentlessly. But in 2012, the philosophical Sammy led West Indies to their first world title since 1979. "I never worry about the critics," he said after the match. "I go by one way in my life. I say if Jesus Christ . . . never did a thing wrong but yet still he was crucified, who is Darren Sammy?"
Fine, but what of the economic charms of St Lucia's housing market? Seven years after the crash, it is on the "rebound", says Poravas. It is a buyers' market. In the prime Caribbean markets, says Hannah, "the last 12 months have seen prices recover to 2012 levels, having dropped 8 per cent over 2013 and 2014". In St Lucia, transactions have risen by 20 per cent in the past 18 months.
Added to that, the island's government is welcoming. From January 1, St Lucia will accept applications for citizenship by investment, meaning that as long as you have a net worth of $3m, you can apply to be St Lucian. Prime minister Kenny Anthony, who calls himself "a jealous guardian of St Lucian citizenship", announced the programme in October.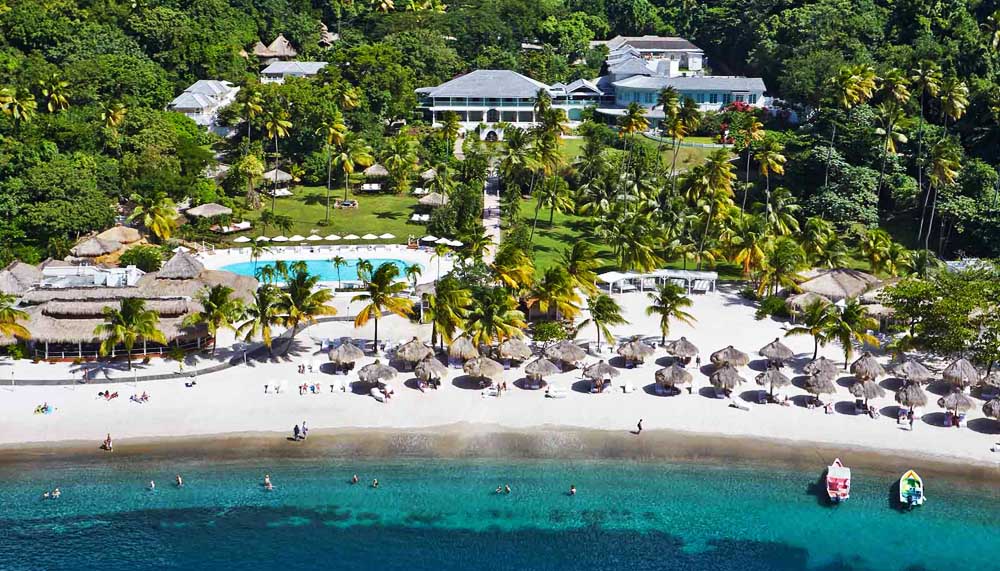 So where to buy? My five-star hut, nestled in Sugar Beach, a Viceroy resort, would be nice. From the terrace, I see the sun nibbling the tops of Gros and Petit Piton. The white beach is waking up below . . . But let's go back.
In 1992, all this belonged to Colin Tennant, Lord Glenconner – the man who made Mustique, befriended Princess Margaret and kept a pet elephant called Bupa. Now it belongs to Roger Myers, the man who made Café Rouge and Sugar Beach. Myers is building the Glenconner Beach Residences, four homes on the beach. One is sold, three remain. The best one – a 9,721 sq ft house on a 68,000 sq ft lot – is yours for $16m (RM70 million). It's even better than my hut, or will be when it's built.
Attached to the resort, each residence is designed by Lane Pettigrew Associates, in gingerbread style. You may expect French windows and white clapboard walls, pools and gardens, claw-footed bathtubs and hardwood floors.
Are they worth it? "They're clearly the last ones on the beach," says Douglas Elliman's Neal Sroka, who is marketing the properties. True. And what a beach. White. White when the local sand is black. An imported beach is better than black sand that burns your feet. Better looking, too. White sand makes a perfect view more perfect.
Beyond the view, rental returns might tickle you, too. No one will promise anything, but the market is strong for "special homes in the Caribbean", says Sroka. In peak season – Christmas to Easter – your $16m hut could generate $15,000 (RM65,600) a night.
That said, if you have $16m to invest in the non-essential, you can likely afford to keep it for yourself. But it's like those guys who own big yachts, says Sroka – the cost of upkeep is "tremendous". "I know very few people who own anything over 200ft that don't have a yacht broker renting it when they're not using it," he says. Me too, as it goes.
Other sweeteners involve various waivers on inheritance tax, stamp duty and such like. And there's the resort to play with. Eight-hundred years ago, Caribs, who predate the white colonials, ate fruit and beans, sweet potato, yam, peppers, corn and cassava. They also kept a small, bark-less breed of dog.
At Sugar Beach, you could live on a Carib diet if you fancied it – or eat scallops on a purée of Jerusalem artichoke, Kobe beef with a red wine jus or mahi mahi (fish) with green fig mash. You could also take Zumba classes, play tennis, ping-pong, ride round by tuk-tuk, have a massage up a tree – anything. You might even get to keep a small, bark-less breed of dog.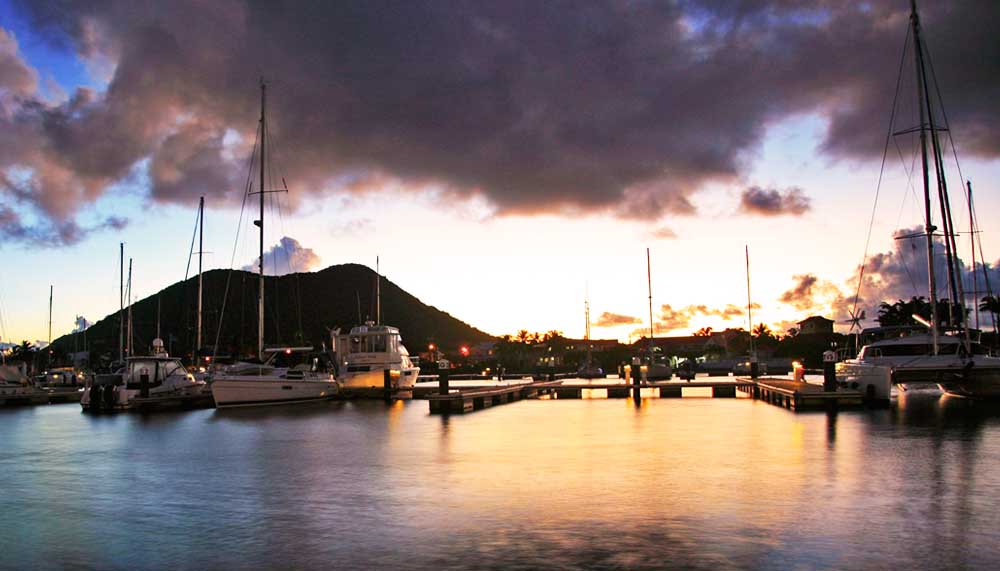 But maybe the Pitons are too subdued for you? Then head north to Rodney Bay, where the rhythm is bouncier and there are berths to park the yacht. The Landings – another five-star resort – is marketing some swish-looking apartments for up to $3.75 million (RM16.4 million). And nearby, Sotheby's International Realty is selling Villa Atlantis for $3.99 million (RM17.5 million). Set 210ft above the sea, the villa, built in "Tuscan" style, has six bedrooms and a 60ft infinity pool.
So is it folly? "One of the things I've noticed when I'm selling high-end property in the Caribbean," says Sroka, "is nobody needs what we're selling." It's like buying fine art, he says. "The only difference is you get to use it". Buying in St Lucia is a decision of the heart. Folly or not is not the point.
Back at Sugar Beach, Myers has a vision for the future: "To lie in a hammock." You could be doing that on Christmas Day – just put the Monets on the market and sail away. You may even stay longer than a week.