TWO WHEELS GOOD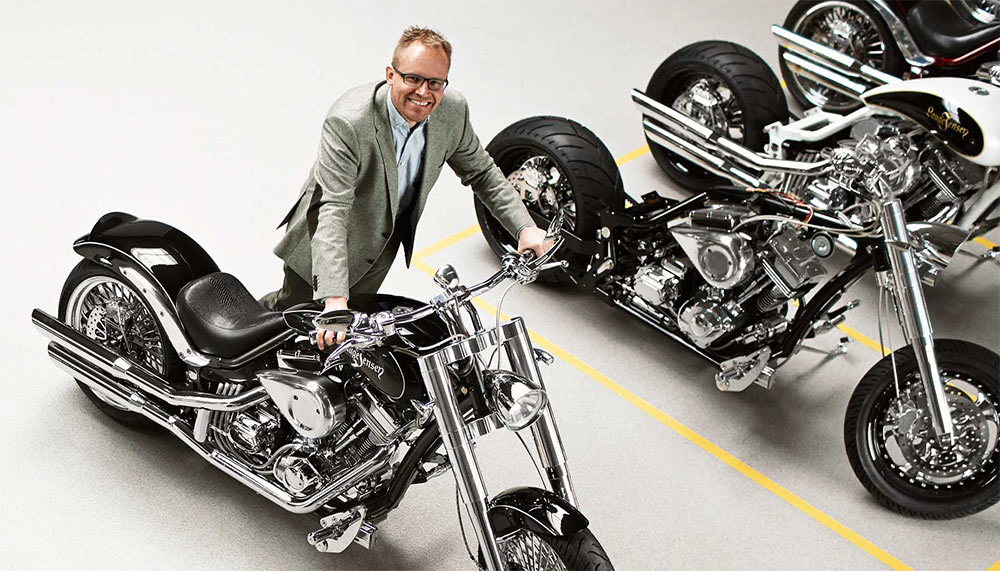 Anders Johansen is grandson to the man who invented Lego. But those ubiquitous plastic bricks rarely mean getting your hands dirty – unlike the serial businessman's latest project: creating a bespoke motorcycle brand by the name of Lauge Jensen. And, more than that, he intends to make it the second largest consumer brand in Denmark. "The fact is," he says, "that there is a desire for the special, for those things that have a good story behind them. And there is a new generation of motorcyclists who want their machines to have more personality than they have before – which is one reason why the market has seen a return to classic cafe racer styles in recent years."
Lauge Jensen, however, is taking individuality a step further. Indeed, it was Johansen's own experience in trying and failing to buy a one-off motorcycle from Harley-Davidson that led him to Uffe Lauge Jensen, the cultish if little-known Danish custom bike builder. Jensen had approached Johansen for permission to photograph his latest build on his estate, and Johansen, upon seeing it, enquired as to what colours it came in. Jensen told him any he wanted, and that the same went for just about anything else about the machine.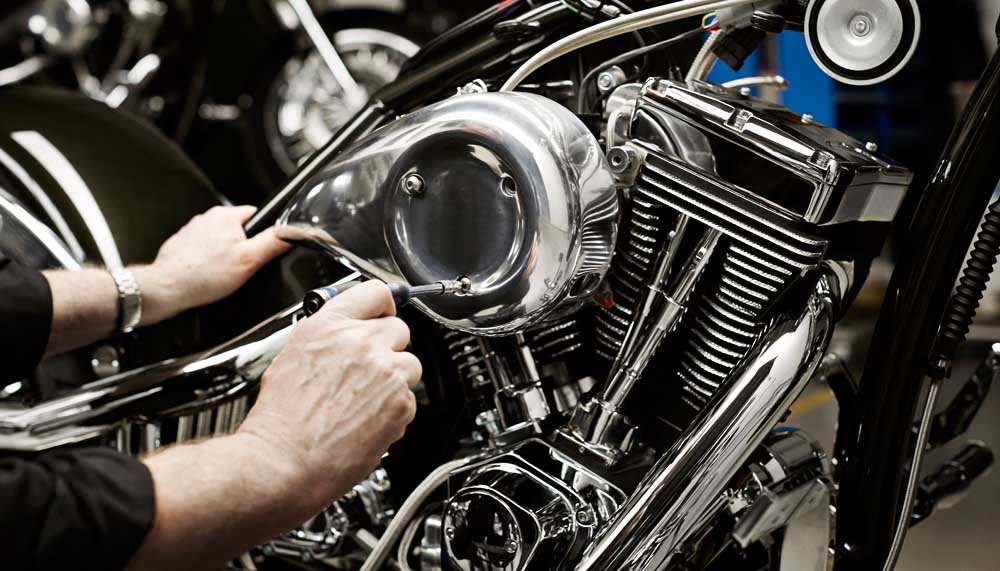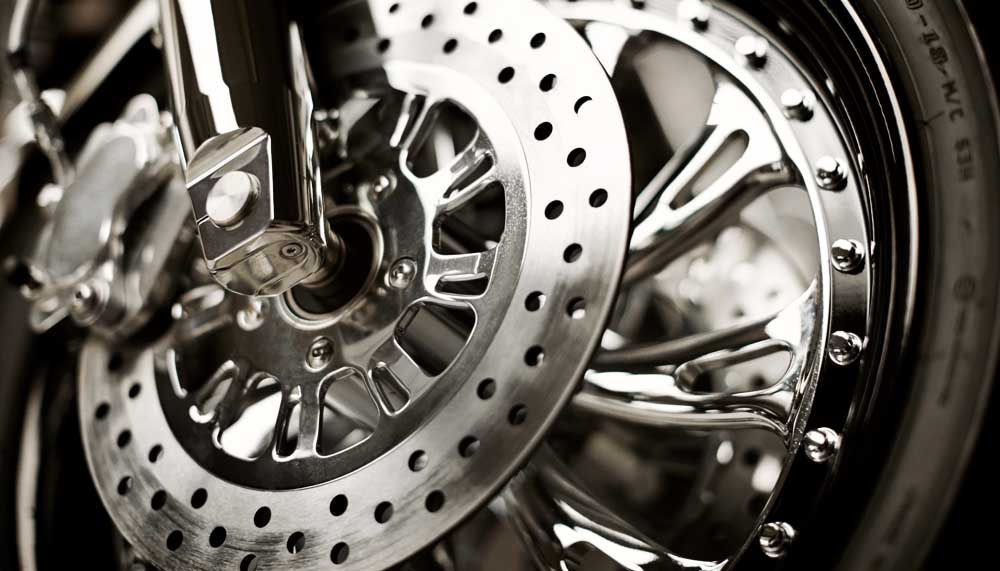 So Johansen ordered one for himself incorporating touches distinctly his own, namely tweed upholstery, inlays made from Cohiba cigar boxes and an engine engraved with his wife's name. But Johansen also saw that this bike builder's bespoke approach and distinctive style had potential – and so acquired the company in 2012 and poured in his considerable resources. A custom motorcycle starting at £40,000 ($83,000) and made in Denmark – which hasn't made motorcycles since the 1960s, when Nimbus ceased trading – might not seem the obvious route. But Jensen is, he says, capitalising on the nation's reputation for clean, sophisticated design. Revealingly, well over half of Lauge Jensen's customers to date don't even regard their motorcycle as a mode of transport, but rather prefer to display it as a work of art.
That is, as Johansen says, "a shame" – although he admits to being guilty of having bought a second Lauge Jensen motorcycle to ride, while his tweed-and-cigar- inspired creation remains a showpiece. It is a shame also because of the technical excellence Johansen and Jensen have injected into their new company from the outset. "Our motorcycles have a distinctive look with lots of smooth lines, and that's what customers are after – they care about how it looks much more than how it's engineered," says Jensen. "But it also happens to be the kind of motorcycle you can ride at 120mph (193km/hr) without touching the handlebars."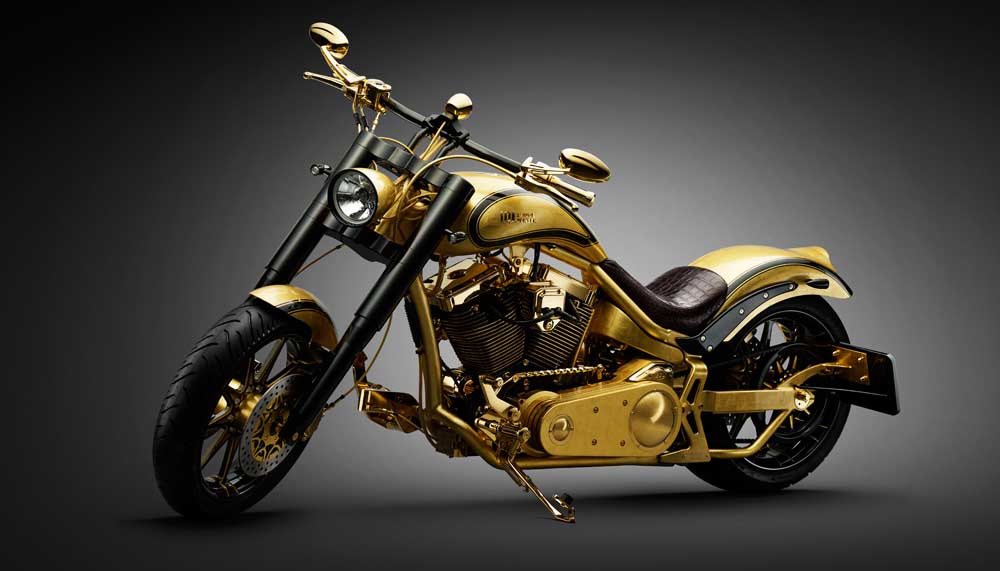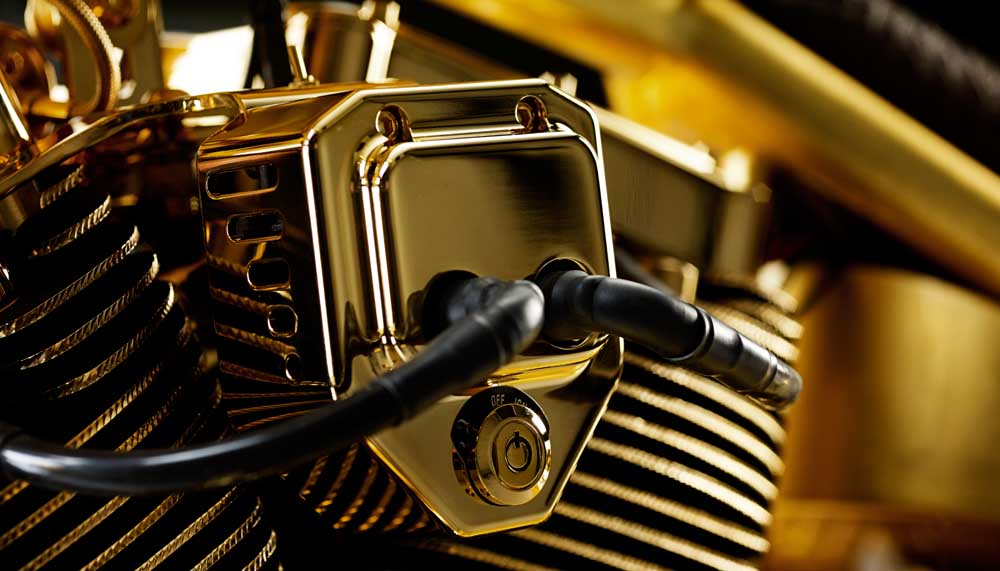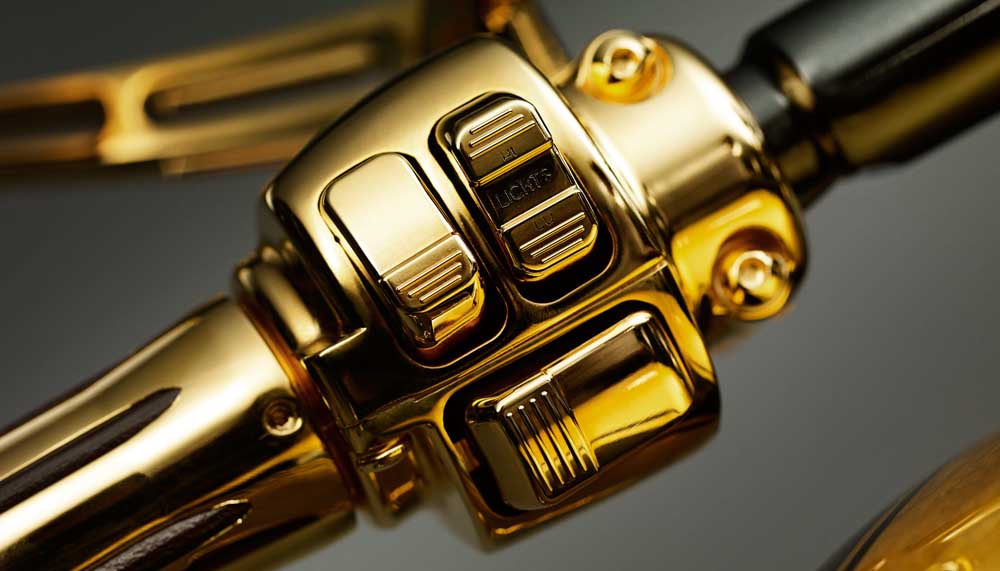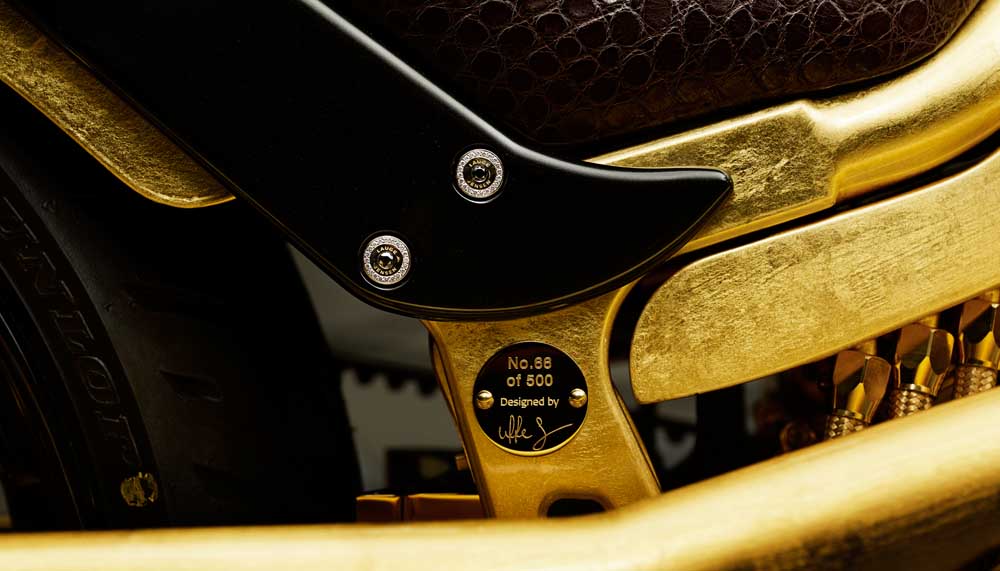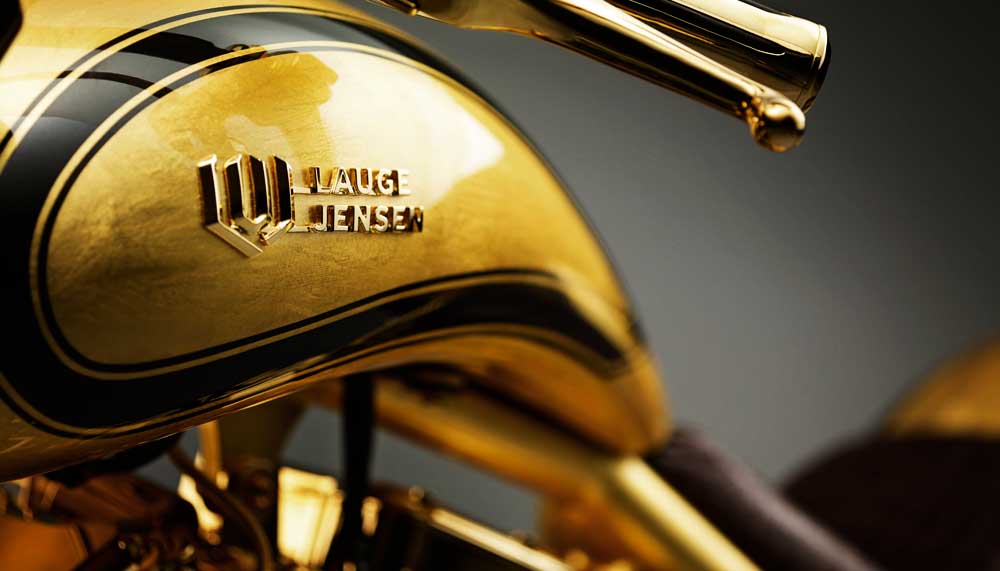 Yes, there have been marketing stunts, including the making of the world's most expensive motorcycle, which comes complete with crocodile skin seating and is covered with 24-carat gold leaf and £100,000 worth of diamonds. But the company has also produced the first motorcycle to pass the stringent Euro 4 emissions standards with an engine of its own design and build. In fact, all parts of each motorcycle are world-approved, something only global manufacturers can usually claim.
And if diehard bikers were looking for further credentials, the company can flaunt its limited-edition motorcycle designed in collaboration with the A Khan supercar design studio, or its new Viking model, launching summer 2015 and designed by Henrik Fiskar – something of an automotive design legend himself who has a track record including BMW and Aston Martin. "The reaction to that has been great. It's another step towards where we want to be – that when people think of some of the world's best motorcycles they think of this little specialist company in Denmark," enthuses Johansen.