Exploring the newly unveiled St. Regis Macao
With its cobblestone streets lined with shops peddling homespun delicacies like coconut ice cream, crunchy almond biscuits and roasted meat slices, it's clear that Macau still retains a semblance of quaintness. The east-west, Portuguese-Chinese cultural marriage of the past few centuries has been one blessed with peace, prosperity and tolerance. Here, Buddhist and Taoist temples nestle up to Roman Catholic churches.
It's one of the reasons behind the St. Regis, Macao's commissioning of Portuguese artist Gil Araujo to create the breathtaking centrepiece mural at the St. Regis Bar, aptly naming it "Harmony". This work is a brilliant multi-coloured portrayal of the tradition, the history, and the modernity of the location
The mural is composed of a four-layer 8,000 individual painted glass parts, highlighted by six LED screens that produce a glittering perspective effect. A special type of paint was used on all 8,000 glass segments, bringing forth a stained glass effect. Green symbolises the Macau autonomous region; blue and white personifies Portugal; while reds and yellows represent Chinese heritage.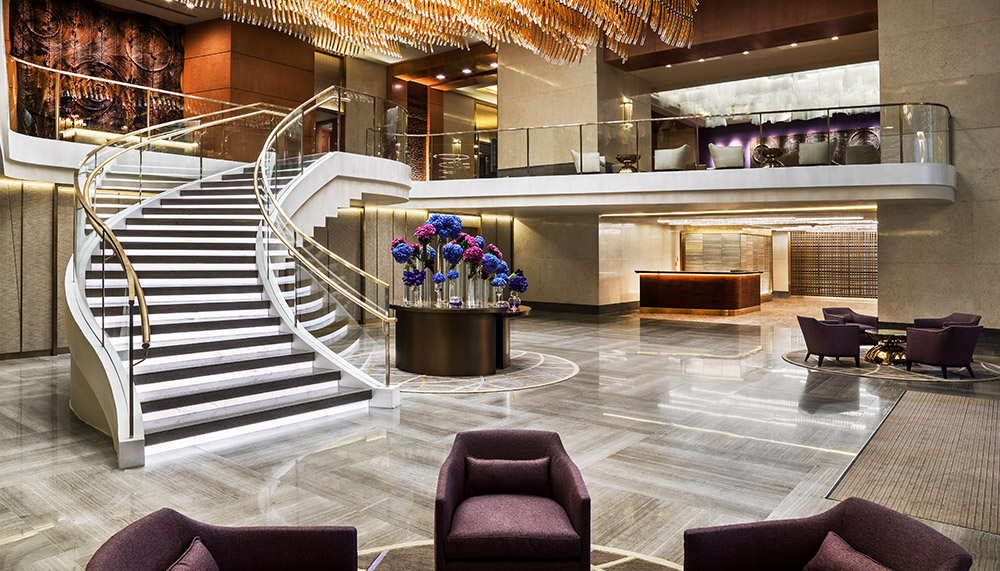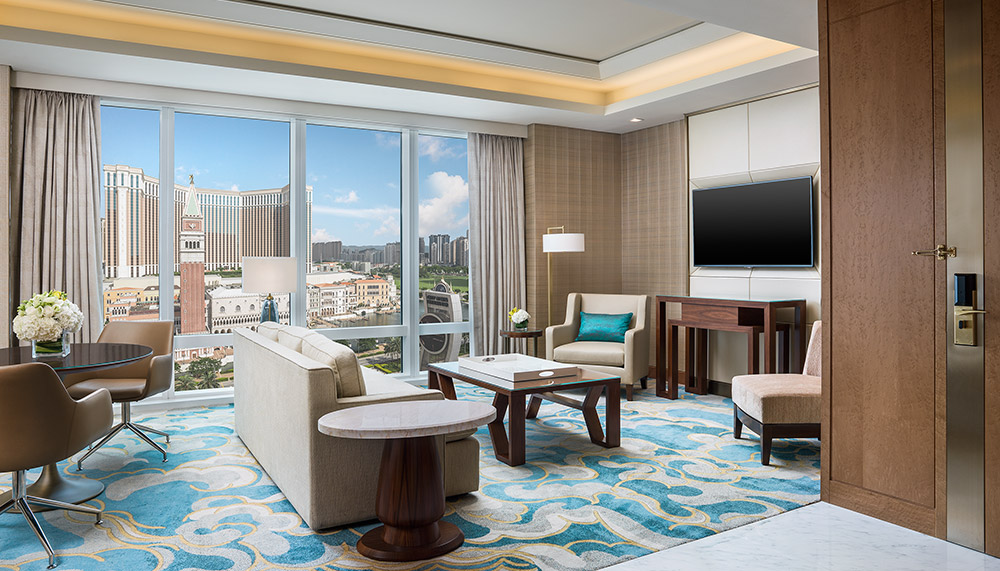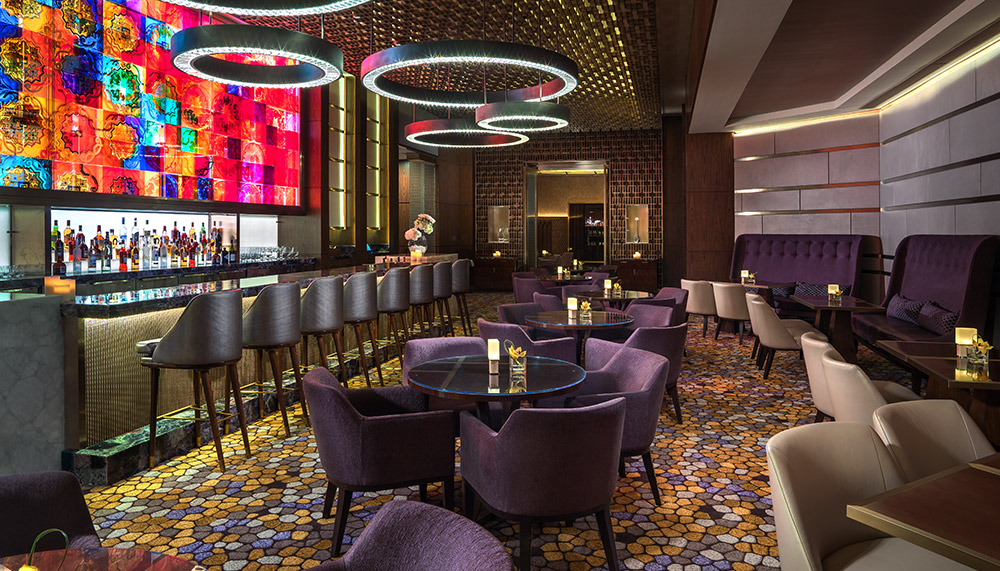 It's also here that the Bloody Mary gets its Macanese makeover, morphing into the "Mary of the East" or "Maria do Leste" in Portuguese, courtesy of creators Marcel Kloet and Oscar Martinez – a well-considered riff on the perennial cocktail that made its American debut at the King Cole Bar in the St. Regis, New York, composed of pink peppercorns, limes, piri piri, cinnamon, paprika along with tomato juice and vodka. An accompaniment to "Mary of the East" is an assortment of canapés, a culinary and cultural retracing of Macau's heritage. So in tribute, the St. Regis Bar team presents on trays with wave motifs appropriated from the city's famed cobblestone lanes, Portuguese chourico, Chinese egg tarts as well as ocean-inspired lobster, served with celery and sea salt.
The hotel's dining destination, The Manor, which places emphasis on delectable fruits de mer, is in effect, five separate spaces – The Dining Room, The Wine Gallery, The Verandah, The Penthouse Kitchen, and The Library – each of which has been designed to provide just the right ambience for both intimate dinners and larger groups.
Meanwhile, at the property's Iridium Spa, located on the 38th level, the traditions of The Iridium Room at The St. Regis New York, opened in 1938, are revived and expanded upon. Here, gemstone-based treatments take centre stage, and are selected according to one's intended mood-enhancing objectives. Spa products embody the restorative properties of gemstones and their healing attributes. Treatment rooms are tastefully decorated, and guests are advised to place their phones and watches away to embark on spa experiences free from digital interruptions.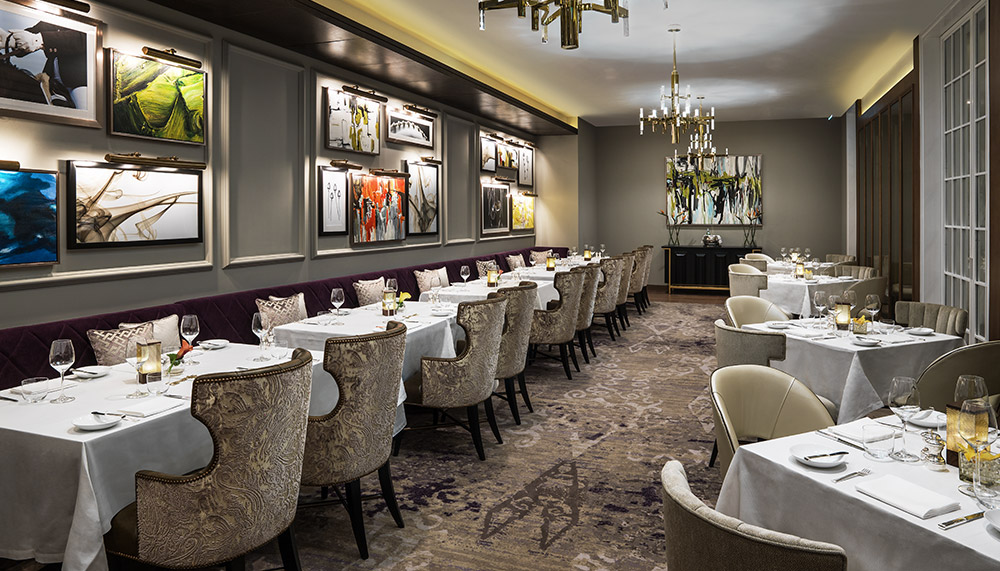 According to Josef Dolp, Starwood's Vice President for Hong Kong, Macau, Taiwan and Korea, "Luxury came a little late into Macau." But he hopes that this will change with the introduction of this St. Regis property. He cites the luxury chain's ensemble of stellar amenities such as the 24-hour butler service, experiences like the champagne sabering ritual, and emphasis on technology including the new St. Regis Butler app that connects guests with their butlers before, during and after their stay.
The St. Regis butlers are on hand to tend to a wide range of guests' needs and wants including morning coffees served at specific times, suit and shirt pressings, dinner reservations as well as arrangements to collect shopping from stores. All butlers undergo a rigorous two-month training program, and have the innate ability to intuit the needs of guests as well as respond to any spur of the moment requests.
Highlights in the 400-room St. Regis Macao include a soothing interior scheme of calming beiges and browns, accentuated with aquamarine-tone cushions, a pillow menu, 140 cm LED television, the Remède product range in bathrooms as well as complimentary wifi. Dolp believes that the St. Regis approach of planting properties in exotic locales such as Lhasa and now, in Macau, heightens for guests a finer appreciation for luxury and its trappings in locations selected for their city buzz, pristine natural settings or in Macau's case, its high-rolling reputation of glamour and bling.
The St. Regis MacaoCotai Central, Estrada Do Istmo.S/N Cotai, Macau.Tel +853 2882 8898www.stregismacao.com