Ties that Bond
Marek Reichman, the creative head of Aston Martin, has given his new car what one might call the '11-year-old test'. "Irrespective of how the car is reviewed, I know the response I get from an 11-year-old if I'm driving a Vanquish," he says. "And it's very different to the one I get when driving this car. They go a bit crazy, like they've seen their favourite pop star. That's in part because the wait is over, but for them, I think it's because the car is fundamentally different."
The car in question is, of course, the DB11. Part of the reason for that excitement is because the DB line is inextricably associated with James Bond. This is unarguably the British luxury car manufacturer's biggest claim to fame, and even among those who know little of cars, they know it's the fictional spy's car of choice (he had a brief dalliance with BMW, but we won't speak of that).
And, according to Reichman, the DB11 is a game changer, at least for Aston Martin. "It represents a shift in mindset in terms of how our customer will perceive the design language of Aston Martin," he says. "Look at its predecessors and there's quite a feline, amorphous form – it's that holistic approach that cars of a latter generation took. Look at the DB11 and it's technology that defines it. It's a real form-follows-function approach, rather than maintaining the pure lines of the DB9."
However, on the inside, the DB11 offers a grand tourer experience unspoilt by technology. Sitting in a surprisingly spacious leather-clad cabin – so leathery, in fact, that Aston Martin has perhaps overdone the Britishness by adding brogue detailing – one is propelled from 0-100km/hr in three seconds and whipped around corners with the ease of a go-kart.
There are three driving modes – GT, Sport and Sport Plus (or as I like to call it, Crikey, Help and Stunned Silence) – and a new adaptive damper system that allows you to cruise or bomb around as you see fit. Naturally, it's a fantastic, assured drive, and thanks to the carefully considered music of the 5.2-litre twin-turbo V12, it's best experienced with the radio off.
And if giving your own 11-year-old (or younger) a thrill is the order of the day, the DB11 will dutifully pin them to the backs of their child seats. Yes, it caters for Bond's children as well, because the DB11 is the first 2+2 from Aston Martin that comes with Isofix child-seat anchors.
While its all-new chassis and impressive driveline, the entire car represents a new level of engineering and aerodynamics for the marque, particularly its exterior design.
Its clamshell bonnet, for example, is made from pressed aluminium in a highly complex process. The result allows for a minimum of interrupting breaks to its lines, while also having energy absorbency properties that make it better for slack-jawed pedestrians who might find themselves at the wrong end of it. And the re-engineered fuel tank leaves more room in the boot for the pram or something much more glamorous.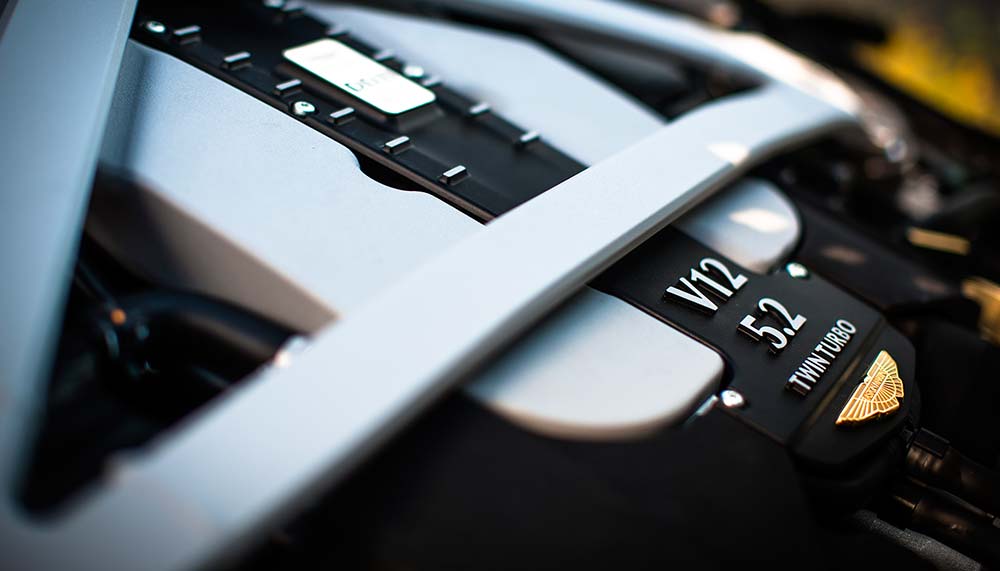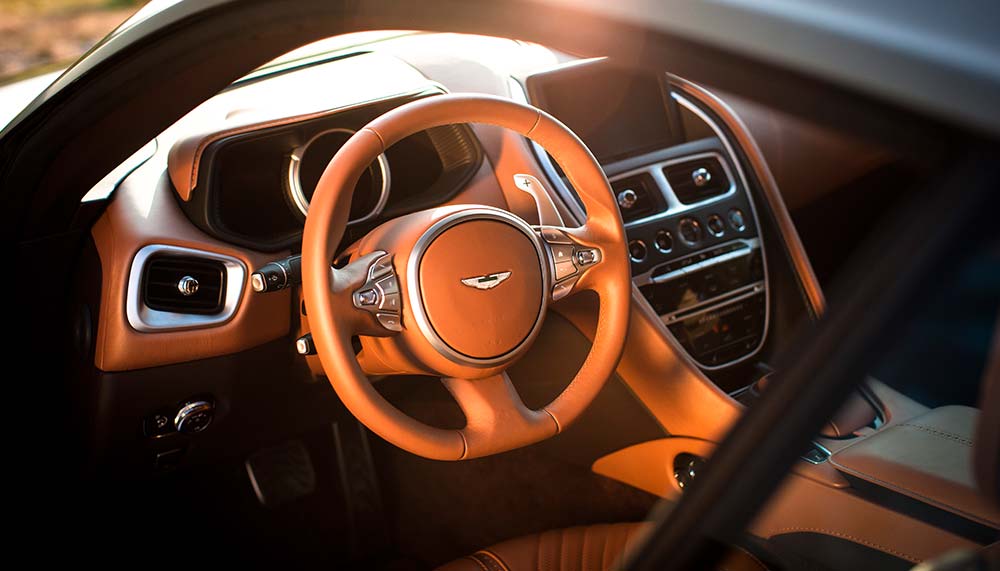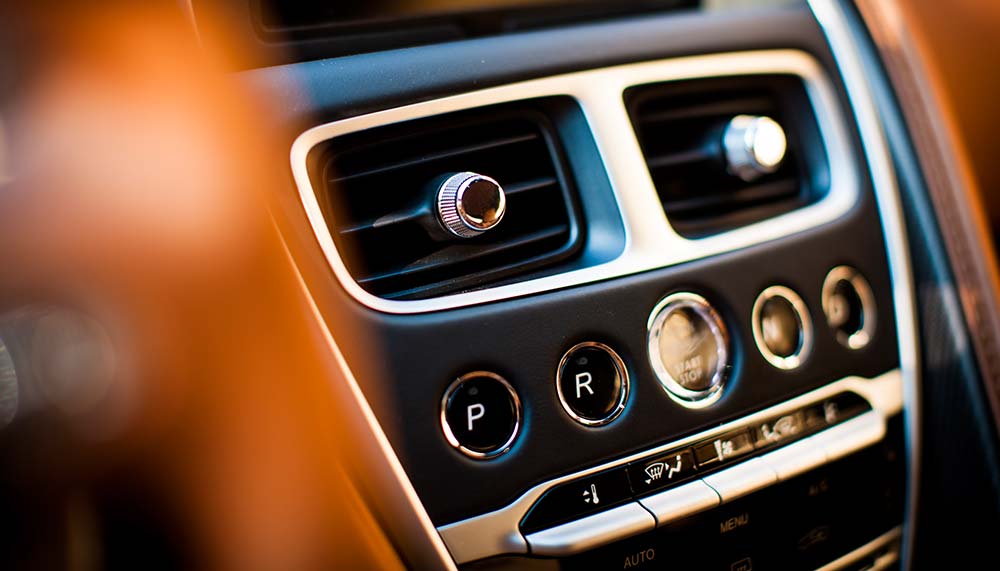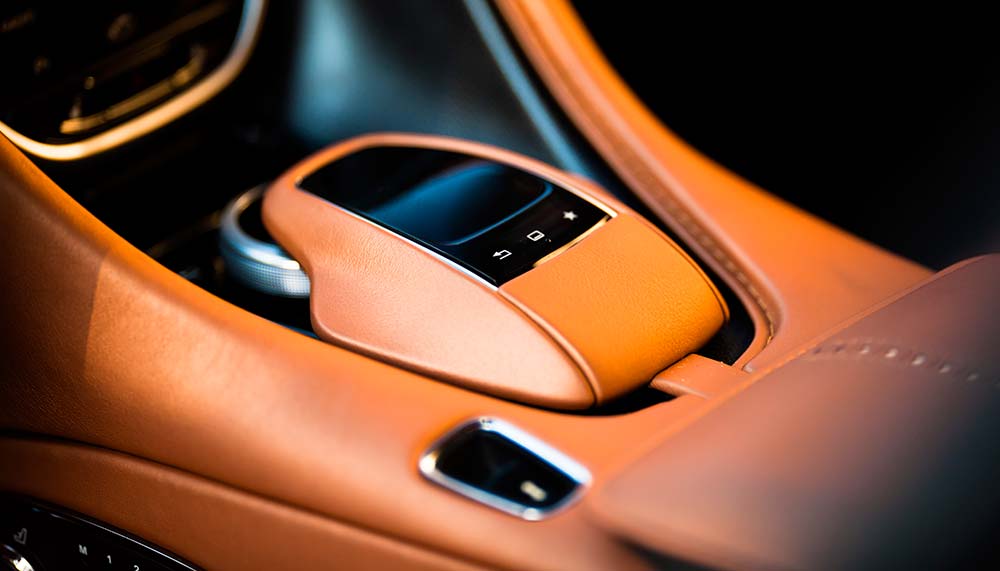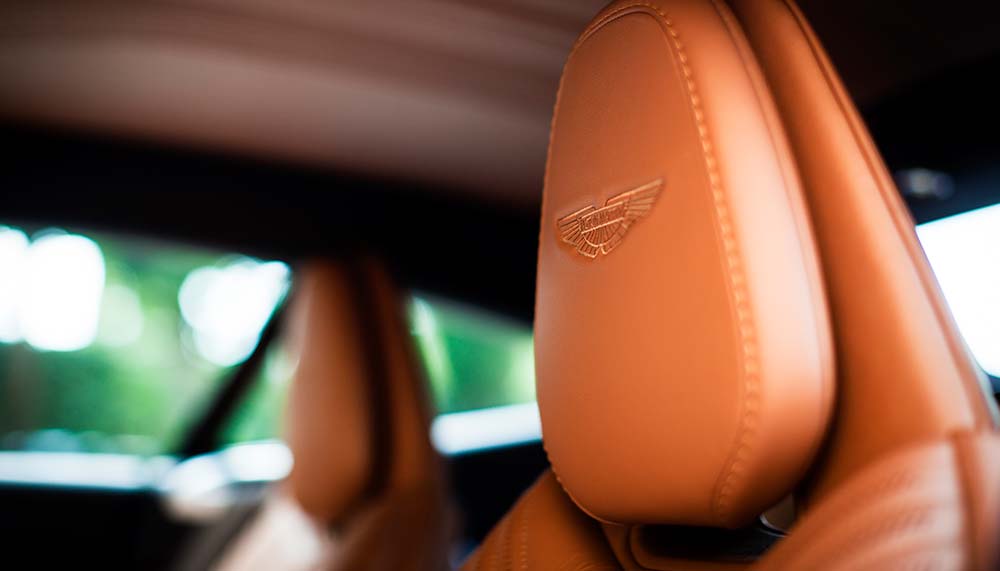 And then there's the AeroBlade, as Aston Martin is calling it. Intakes at the base of the C-pillars channel air through ducts that pass within the body of the car, churn them up and vent them out the back. The result? Reduced rear lift. In other words, it's a spoiler, without the need for a physical spoiler that could turn a beauty into a boy racer. Small wonder Aston Martin has been very quick to patent this genuine innovation in aerodynamics.
It's a happy coincidence that this has the added effect of making the car look amazing. Of course, Reichman has not surrendered all pursuit of beauty to the demands of science. There's the roof strake, flowing in an unbroken line from A to C pillar thanks to a process of extruding, stretching, pressing, laser cutting, polishing and anodising – a lot of work for such a little thing.
And there's the grille. "It's my favourite part of the car," says Reichman. "It's a bit DB5. There's a slight underbite that gives it a bit of a shark's face, and I'm fascinated by sharks. They have an amazing beauty while also being amazing predators. I wouldn't want to swim with them but I love watching them swim. I think an Aston Martin needs to have that same sense of potency too."
"We've made some very risky changes," Reichman adds. "There's a very hard line to the rear of the car now, for instance. But in every kind of art form, from sculptors to singers, every now and then you need a step change. Of course, with an Aston Martin you fundamentally still have to have a balanced form, because that's what an Aston Martin is about. But if you have those proportions right, and we pushed with every single millimetre, then that allows you to be more daring with the elements in between. It's like a fantastic haute couture dress on a model who looks perfect without it anyway."
Indeed, that daring looks set to shape the blueprint for Aston Martin for the coming few years. While new iterations of the Vantage and Vanquish are in development, Reichman stresses that the DB11 represents such a new school of thinking for the company that, come the end of the decade, go into an Aston Martin showroom and the DB11 will be the only recognisable car in the line-up. Everything else will have, in some way or other, be an evolution of the super-modern design philosophy it embodies.
"The company has a clear set of goals and, what's more, the money in the bank to make them happen," says Reichman. "I've been lucky in that Aston Martin's emphasis on making its cars beautiful means I've been like a kid in a sweet shop and as a designer typically I get what I want. But I think that it's the company's vision is what has kept me working here now for much longer than I expected. After the end of this decade I might have to retire – I'll either be exhausted or I'll have run out of ideas."