shades of blue
On the island of Penang where the art of eating well is second nature, readers of Robb Report Malaysia were feted to a series of dinners across a week in March, organised by the magazine in collaboration with Martell. First up was an intimate dinner at Indigo at The Blue Mansion.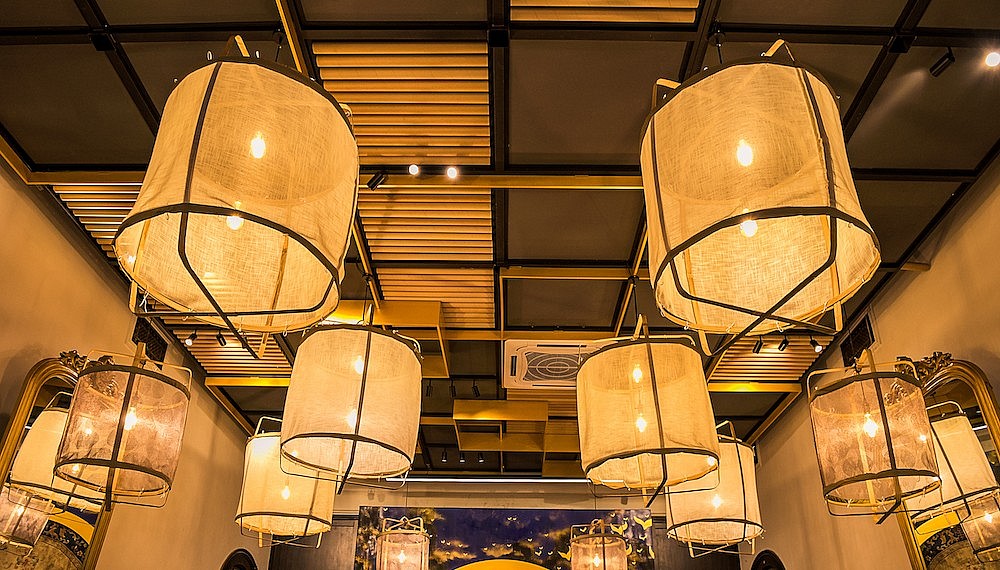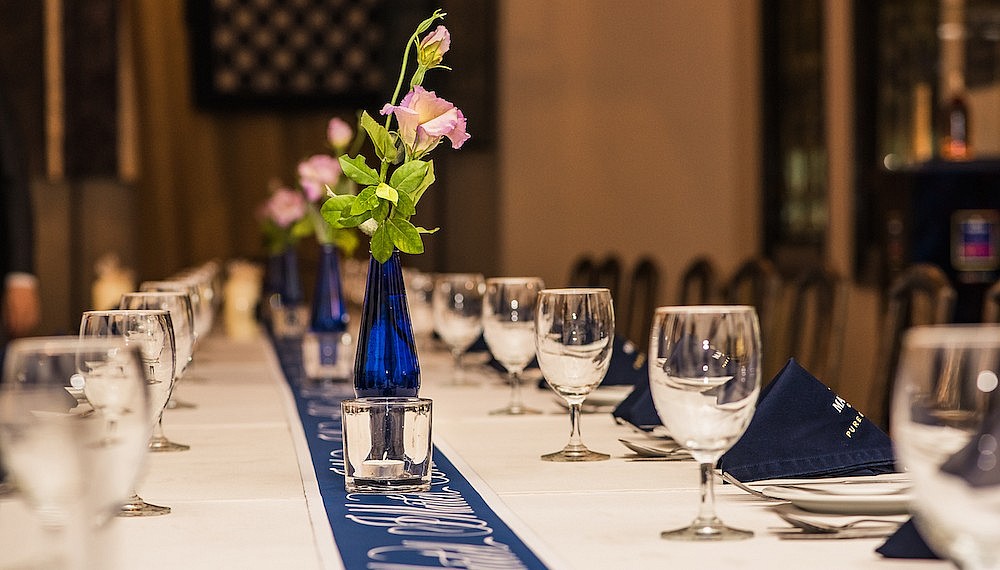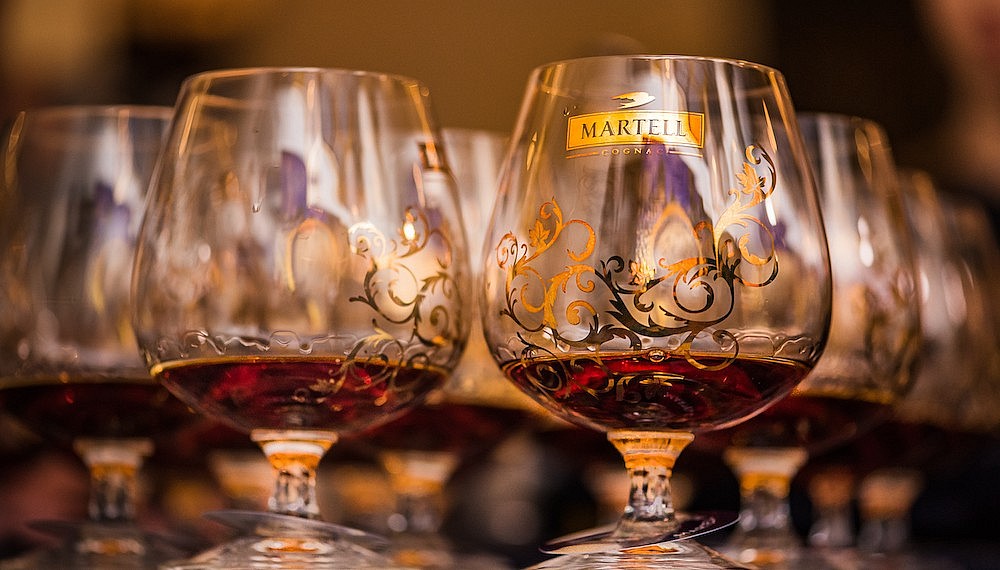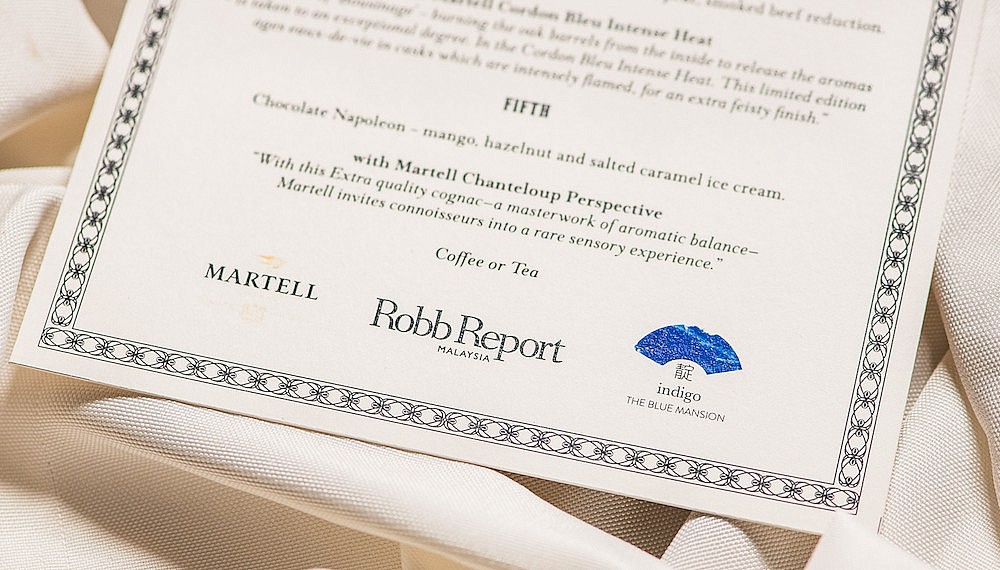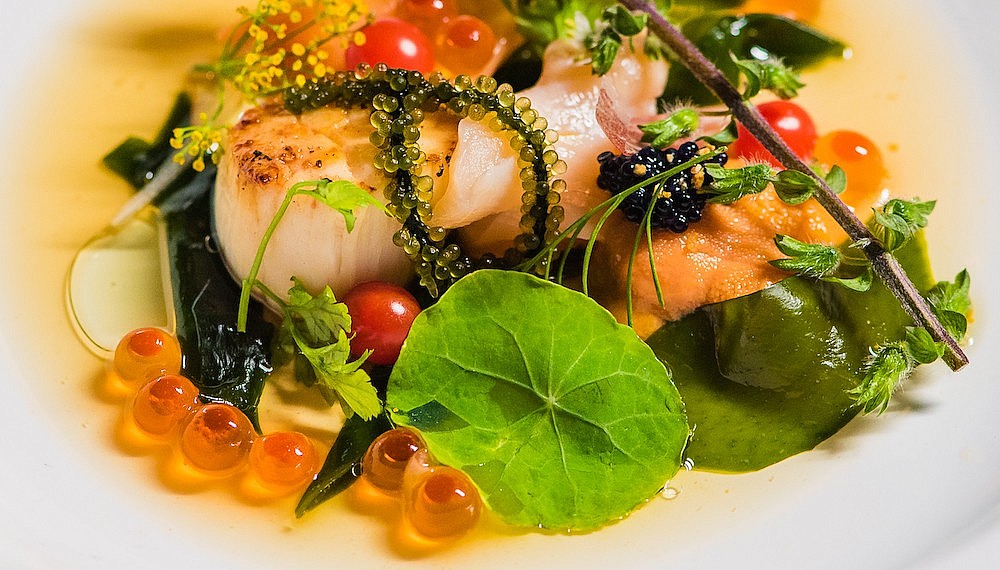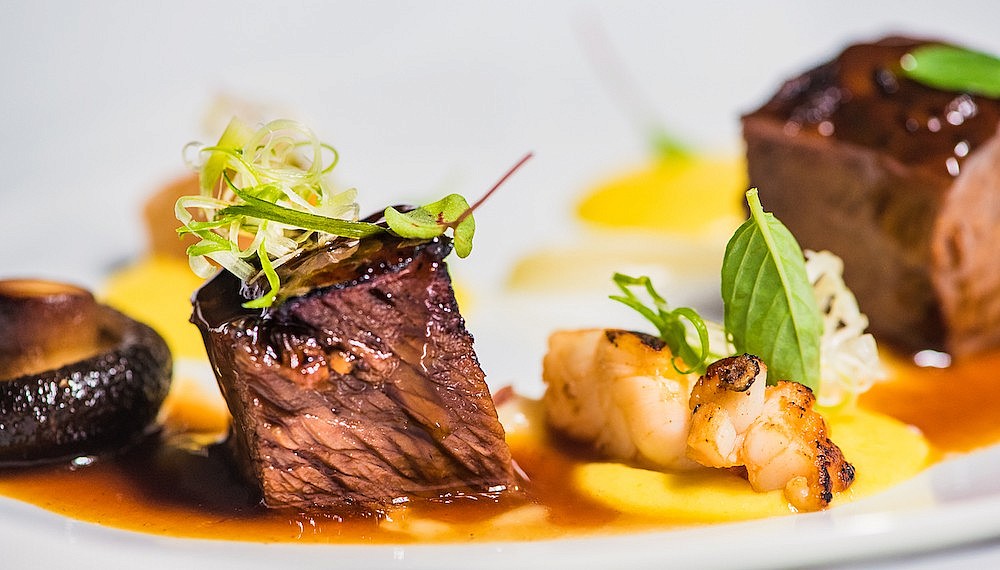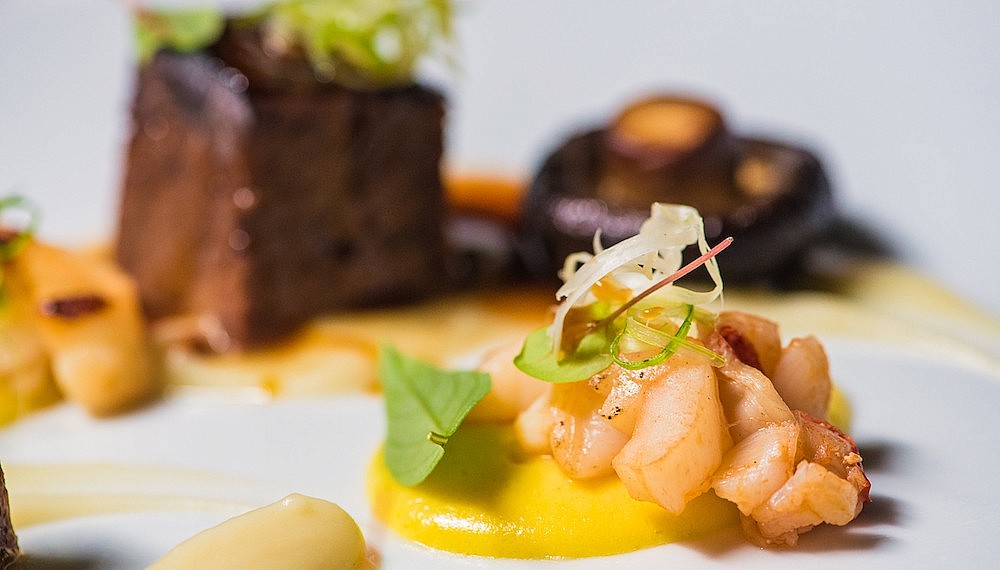 The scene was set perfectly at this venue, constructed with an elaborate design by its wealthy Chinese owner Cheong Fat Tze who had wanted a 19th-century ode to the grand architecture of traditional Chinese homes. Inside Indigo, the elegance of the space lent itself beautifully to the remarkable dinner. Architect Laurence Loh and his wife Lin-Lee – representing the group of conservationists who are The Blue Mansion's current owners – hosted the dinner. To begin the festivities, Lin-Lee regaled the dinner group with a fascinating glimpse into the life of Cheong, whose inclinations included a fondness for cognac.
The five-course dinner was masterfully put together by Indigo's Le Cordon Bleu-trained chef Weng. A thick crab bisque with Alaskan king crab and crumbed oysters was matched with the spicy intensity of Martell XO, while the braised abalone with foie gras was married to the iconic smoothness of gingerbread and roasted cocoa beans in Martell Cordon Bleu.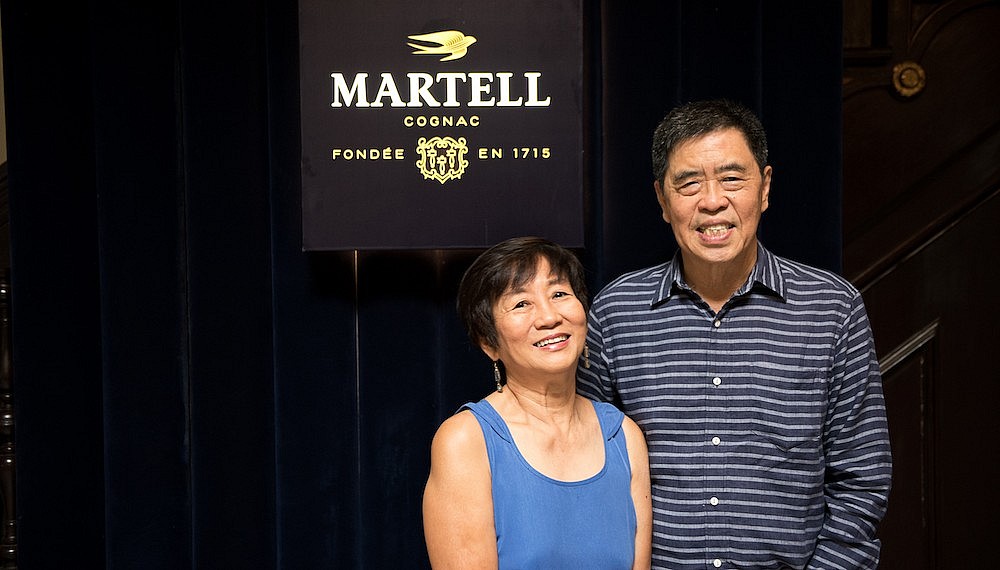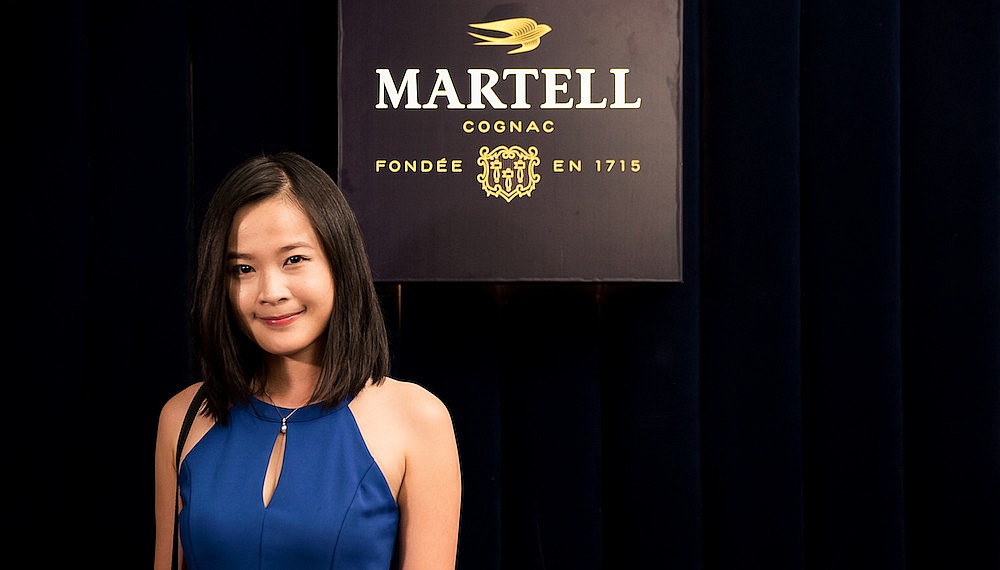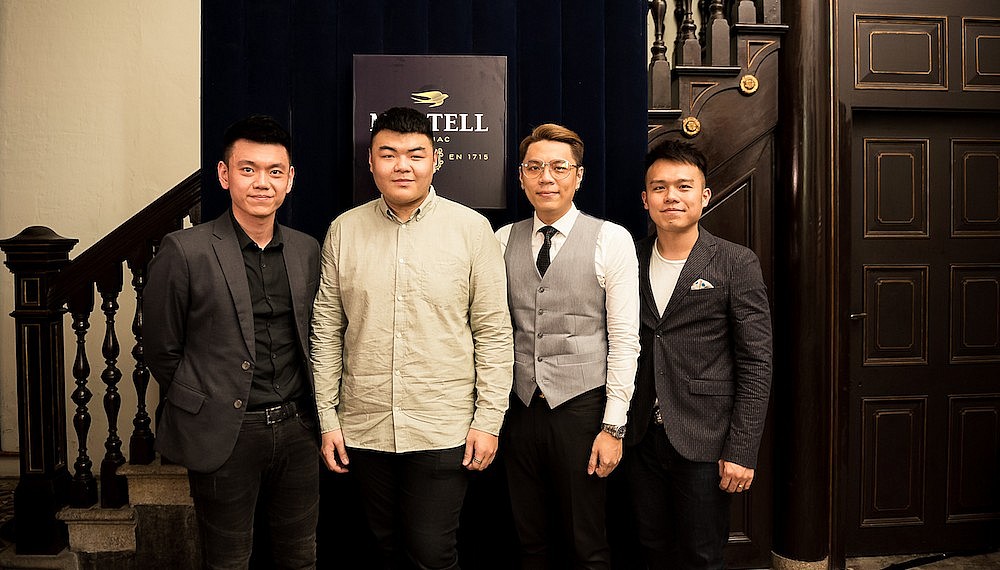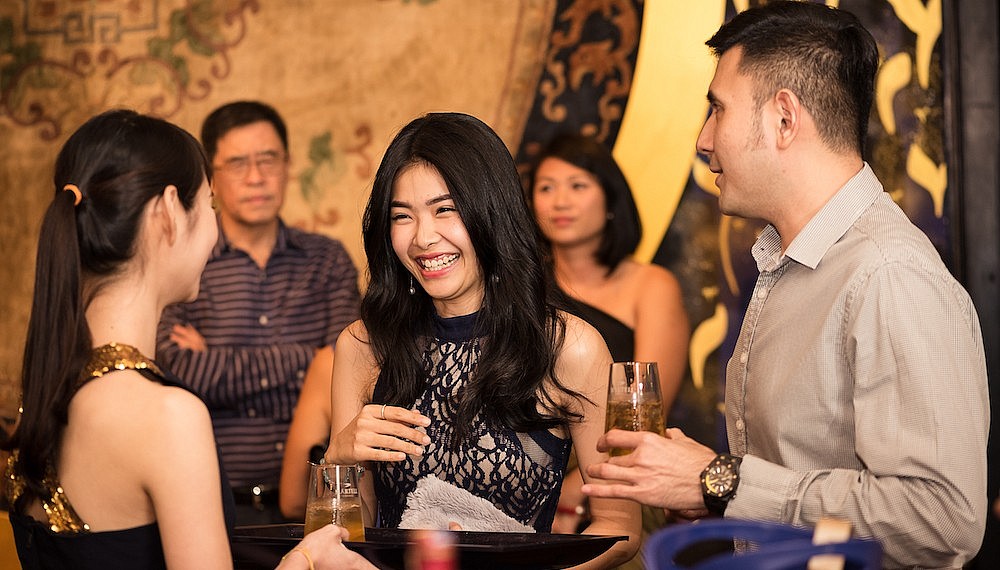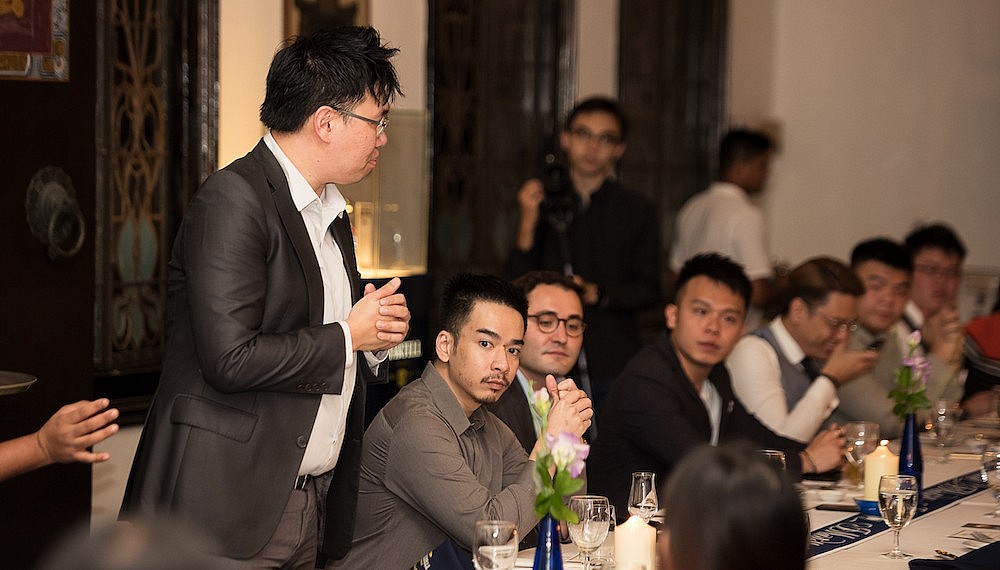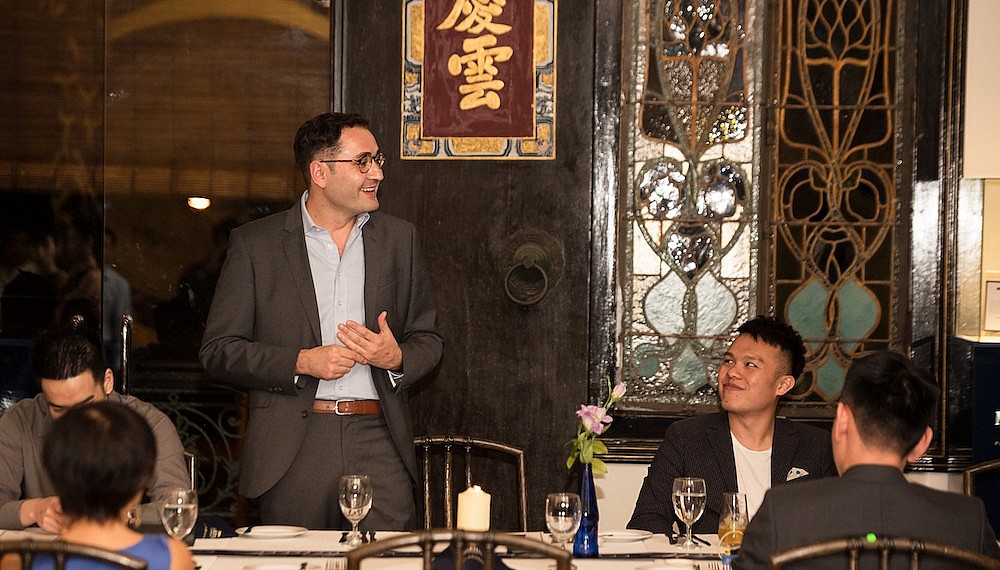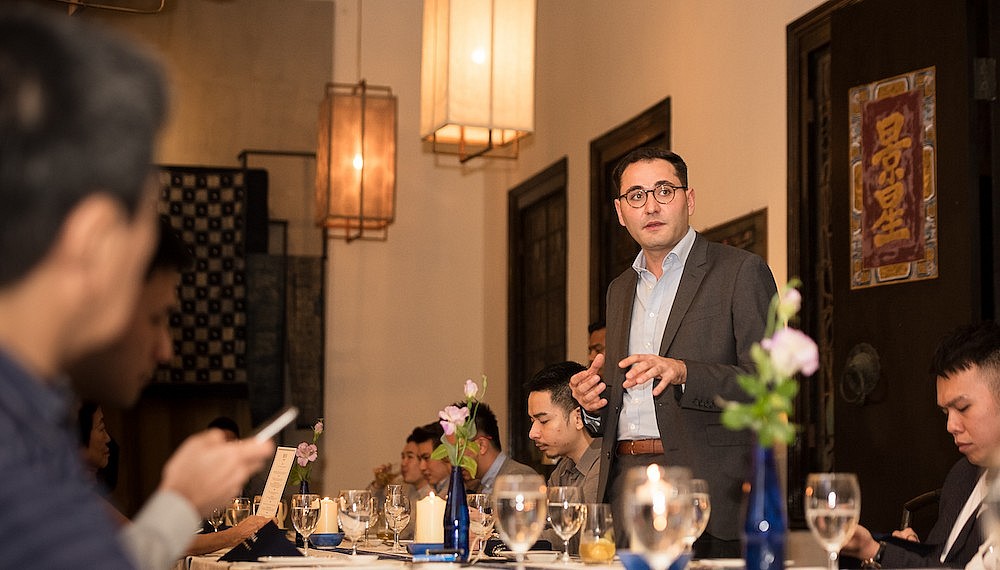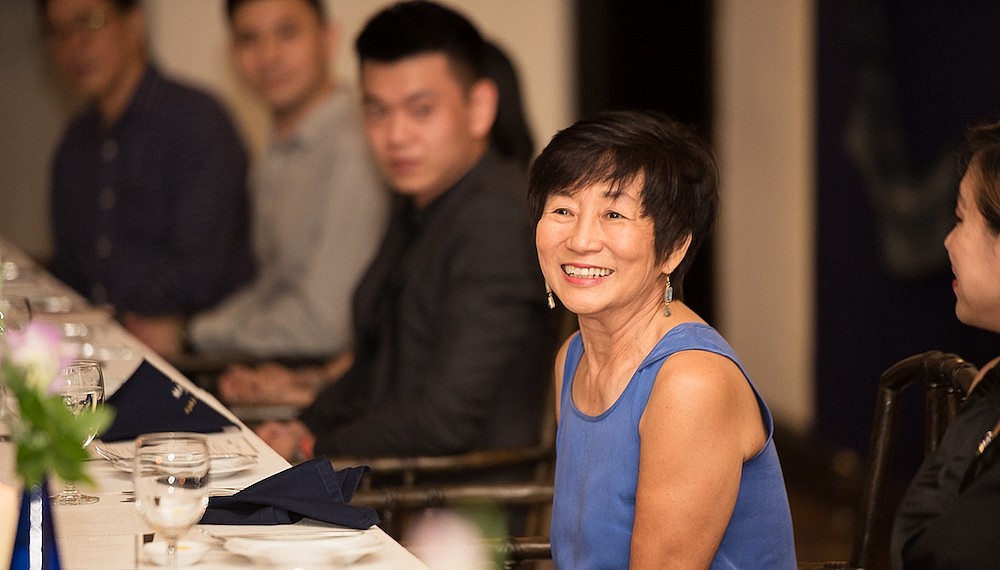 Martell's ambassador Pierre Boyer provided the ongoing narrative on each Martell cognac that appeared, including the new Martell Cordon Bleu Intense Heat, which releases an exceptional aroma from eaux de vie matured in intensely flamed casks. Dinner culminated with a chocolate napoleon and salted caramel ice cream, married to the aromatic sensations of Martell Chanteloup Perspective.