an offer you can't refuse

Arne Jacobson was a remarkable architect and designer. Championing the architectural Functionalism movement, his simple, effective yet sweeping designs are iconic. And most iconic of all are his chairs, which include the immediately recognisable Egg chair. We're a huge fan of the design, which envelopes a person in comfortable swaddle, originally created for the Radisson SAS hotel in Copenhagen, Denmark. Jacobson's original design for the hotel – including the Egg chair in all its glory – is perfectly preserved for posterity in Room 606.
But why view, when you can buy? Robb Report Malaysia, together with XTRA Furniture, has a very special Egg chair deal for you to purchase. For a limited period only, you can purchase two special editions of the Egg chair on Robb Report Malaysia, which will come with a complimentary footstool free!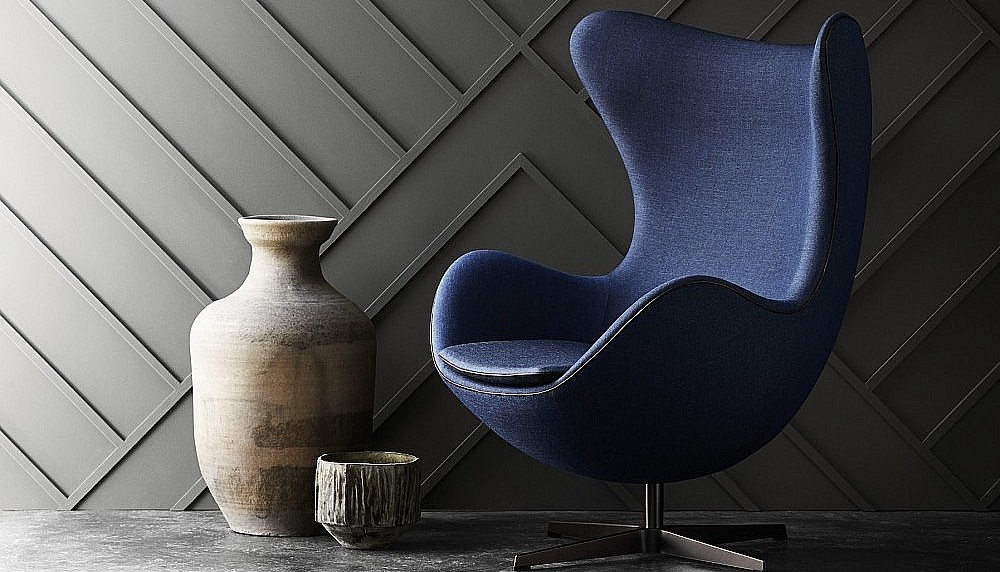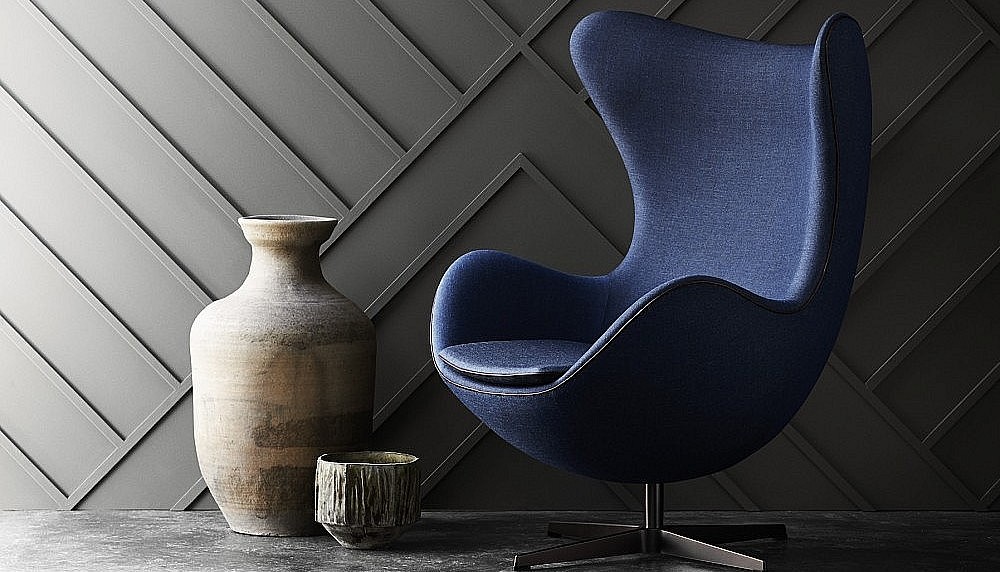 The first is an indigo fabric limited edition run of the Egg (above), issued to celebrate the 60th anniversary of furniture-maker The Republic of Fritz Hansen. Echoing the hues of the original Radisson SAS design, Fritz Hansen's The Choice Egg comes with dark brown leather piping and burnished brown legs, limited to only 999 chairs worldwide, each numbered with a certificate of authenticity. You may purchase the The Choice Egg on Robb Report Malaysia for RM33,000 nett (inclusive 6% GST), with a complimentary matching footstool worth RM10,000.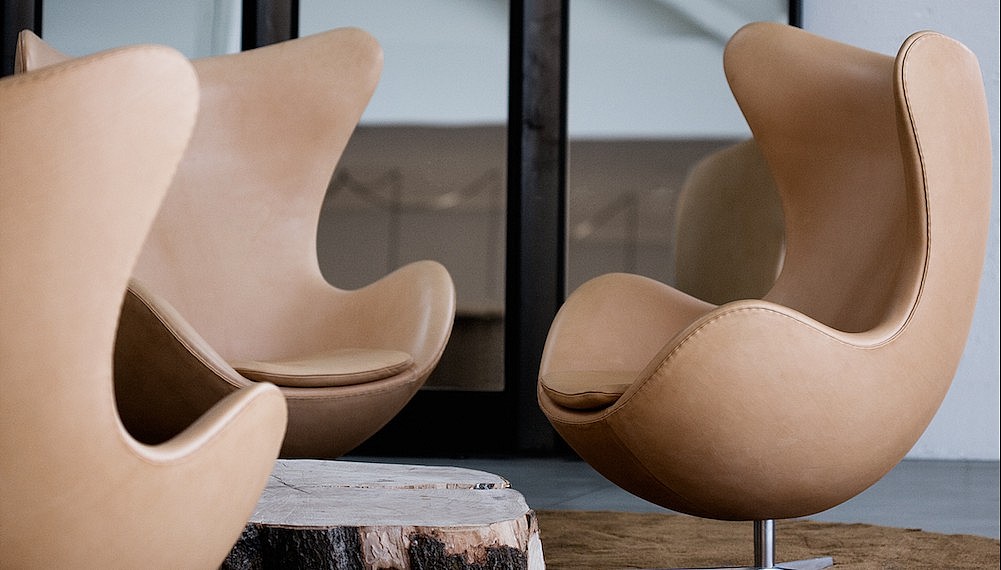 The second is an Egg chair cloaked in the Republic of Fritz Hansen's naturale leather. Made from the finest quality leather, it tells the unique story of the unique animal that provided the leather – its active life is mirrored in insect bites, scars, natural markings, wrinkles and beauty marks, making the leather personal and individual. This adds an extra dimension to the Egg chair, becoming a classic design piece now bearing a very special story. The leather will also gain patina over time, becoming even more unique. You may purchase the Egg Chair naturale leather on Robb Report Malaysia for RM60,688 nett (inclusive 6% GST), with a complimentary matching footstool worth RM15,810.
Purchase by clicking on the Paypal buttons below:
Limited Edition The Choice Egg in blue canvas fabric, with a complimentary matching footstool worth RM10,000. Price RM33,000 nett, inclusive of 6% GST
The Egg in naturale leather  with a complimentary matching footstool worth RM15,810. Price RM60,688 nett, inclusive of 6% GST
---