It's hard to decide what's prettier: Bocosan Izakaya's interiors – which feature indigo panels, simple copper profiles, warm wood textures, and custom-designed furniture selected by the Singapore-based design house Takenouchi Webb – or their food. Prepared under the watchful eye of Hiroshima-born chef Mitsugu Iwashiro, meal sets arrive on trays looking like painstakingly assembled works of art, from whole grilled Norwegian mackerels draped over a plate to orderly rows of flame-cooked yakitori sticks.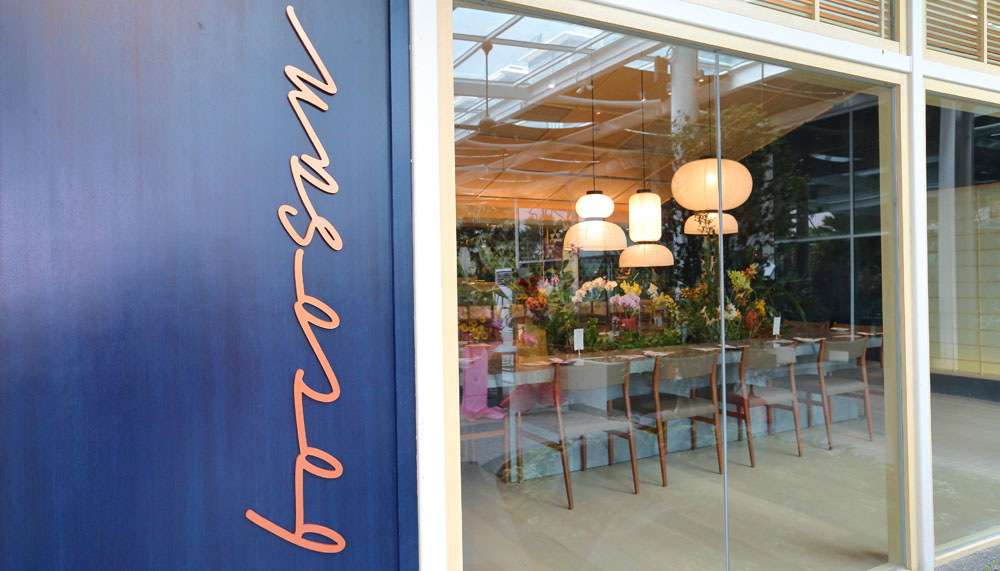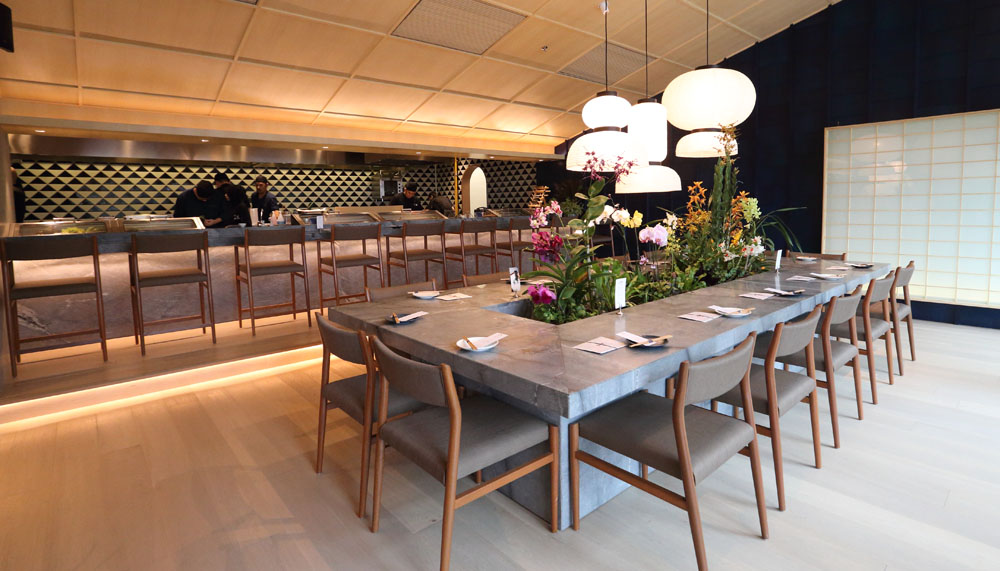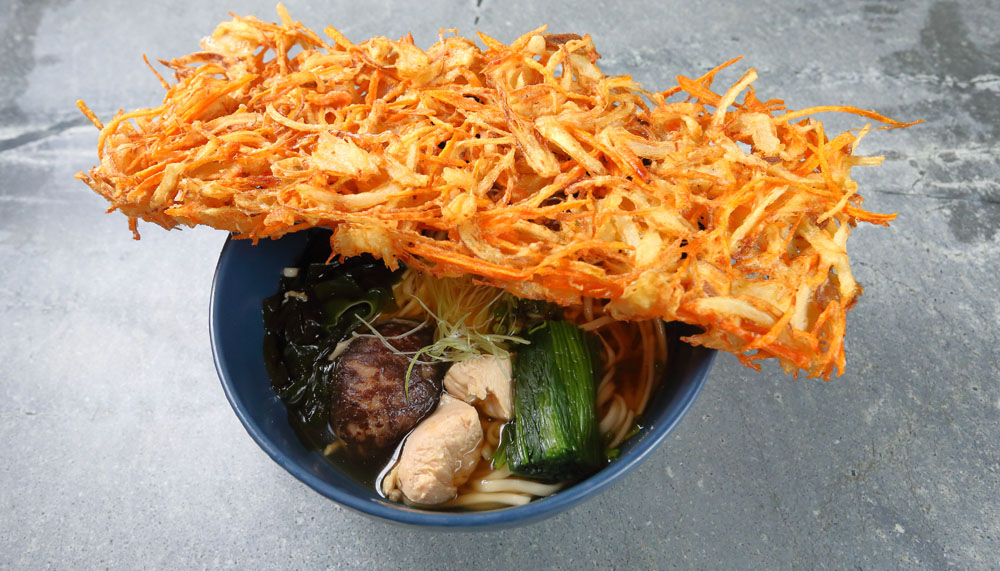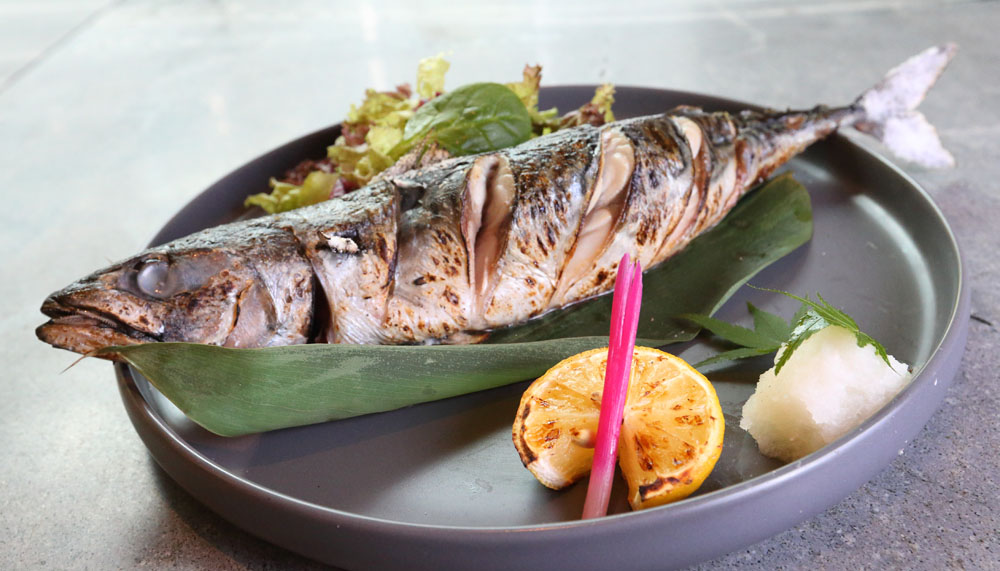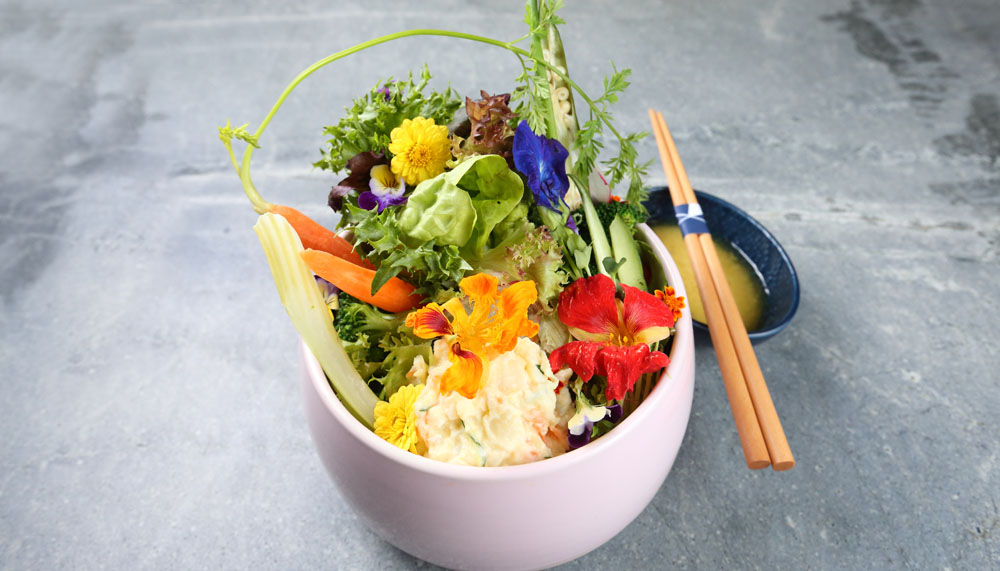 Although the ethos of Platform Hospitality Group's new restaurant is 'All about the food and not the fuss', a considerable amount of work clearly goes into both the aesthetics and flavours of each dish. The chicken stock for their ramen and soba takes up to 48 hours to prepare, miso cod must be marinated for three days, and the truffle shoyu-infused Australian Wagyu beef rice bowls have been carefully matched with Bocosan's sakes.
Two unique spaces make up this vibrant eatery, which sits on the ground floor of Vertical Podium in Bangsar South. An indoor area with an open kitchen is complemented by sushi and yakitori bars alongside an orchid-festooned communal table, while a sprawling terrace outside is the perfect spot to sample Bocosan Izakaya's handcrafted cocktails once evening falls.