my precious

Long before moving to New York and launching her own eponymous jewellery collection, Swati Dhanak had a close relationship with gold. As a child, she spent countless hours observing family members craft jewellery at her grandfather's gold workshop in Dubai, which he opened after moving to the United Arab Emirates from India in the 1950s. Today, Dhanak's designs honour the ingenuity of the generations of artisans that came before her — many pieces in her collection are handmade in that same studio — while exploring a modern aesthetic.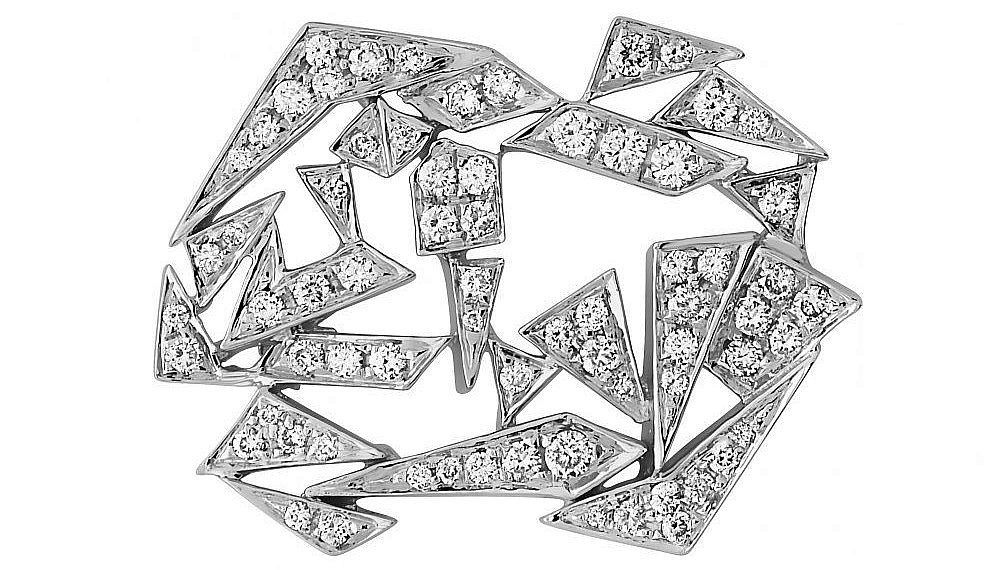 "I try to bring a different point of view to fine jewellery that is non-traditional and experimental," says Dhanak, who launched her first collection, Shards, in 2016.
"I love that gold is so malleable," says Dhanak, who frequently pairs 18-karat rose, white and yellow gold with diamonds. "Given that my designs are more conceptual in nature, I am able to push boundaries using gold as my medium whilst still maintaining strength, quality and craftsmanship in my designs." Architecture and contemporary art have served as inspiration for Dhanak's Shards and Splatter collections; the former took cues from modern architecture and fragmented glass.
"After working on Shards, which is more geometric in nature, I wanted to create something that felt more fluid and organic," says Dhanak, who was able to dip into her painting skills for the new Splatter designs. "The collection is a nod to the work of Jackson Pollock and his technique of action painting, which I think is absolutely beautiful. I was inspired by the fluidity of paint and how it forms whilst conforming to body contours when it is dripped and poured."
Swati Dhanak Splatter earrings

Swati Dhanak Splatter ring

Swati Dhanak Shards ring
Dhanak recruited as many models as she could to experiment with these formations. "During the design process, I used to sit with paint on a daily basis and splatter, drip and pour it in various ways onto different parts of the body like the fingers, wrists, and neck," she recounts. "I would splatter paint onto myself and anyone else in my family I could get to volunteer. I would then use the different shapes that were formed as inspiration for my designs."
Of the many lessons Dhanak's relatives have shared with her, valuing the material is paramount. "Gold can never be wasted," says Dhanak. "We collect any bits, pieces, and dust that falls or is shaved off when making a piece of jewellery. We accumulate this over a period of time, then it is filtered, washed and reused. This is an ongoing process and it has been refined and perfected with every generation, especially now with the best technology available." In addition to being crafted in a workshop with familial significance, each of Dhanak's designs is one-of-a-kind, imbuing each with individuality. "I like to think that I am carrying on the family tradition in my own way."
---