beautiful is… Inspirational

"My love for automobiles came from my father. As I was growing up, we restored a lot of old classic cars which gave me the opportunity to understand a bit more on engineering. When I graduated from school, I worked with Team Lotus in Norwich as a design engineer.
For me, a car cannot be described in just one sentence. It has to move me emotionally. On the skin it has to look timeless – strong lines and great design. Underneath, its engineering should allow me to push it to its limits, evoking a quick, nimble and confident spirit.
The Aston Martin DB11 is an interesting departure from the original design language of the marque but it's certainly progressive and something which I can relate to. The whole idea of pushing automobile design and dynamics can be seen in the handcrafted interiors and stitching. It also offers the ability for me to open up the exhaust by toggling the modes to Sport Plus, where there's ample power on the right foot.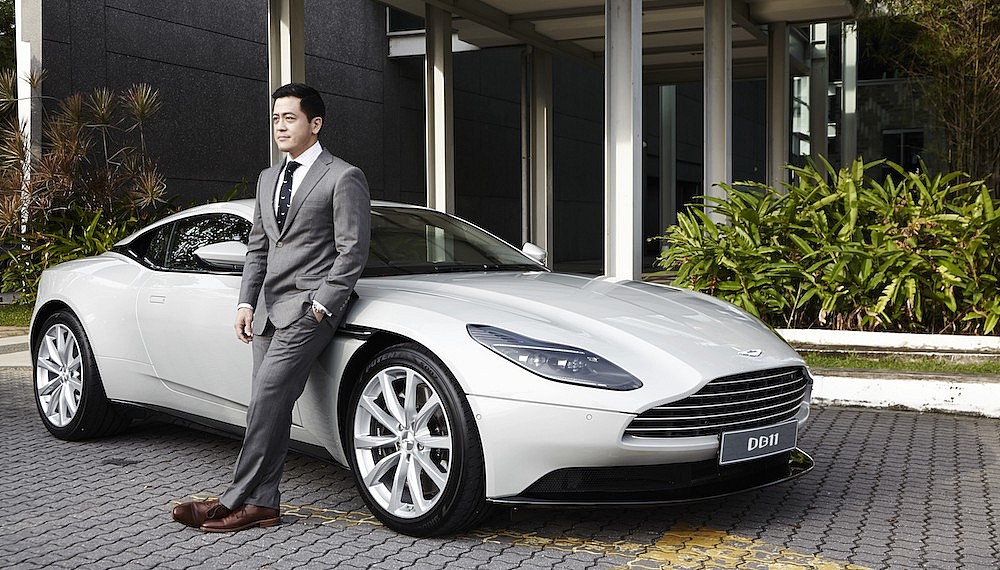 In a similar way, good design at Royal Selangor is more than just looking good. It should evoke emotions, be relevant, functional and long lasting. Pewter, which is a rather old material, takes on a new meaning through our constant challenge to create something evergreen which would sit well with our legacy of design and craftsmanship.
In that way, we cultivate inspiration through teamwork. Our people are our assets and we're proud to have members of staff who have been with us for over 35 years. By providing that spark of inspiration, training and support, we grow their talents and this allows the big ideas to make the leap from imagination to reality."
Aston Martin V8-powered DB11, 503bhp, top speed of 301km/hr, 0-100km/hr in 4 seconds. Silver Fox with Obsidian Black interiors and Tailors Grey headlining. Price from RM1.8million including duties.
Photography by Marcus Wong/ MV Perspective
Videography by Joshua Chay/ The Spacemen