The award-winning British interior designer talks about her love for travel and her dream of being the first interior designer in space
Although her first career was in the financial industry, British designer Katharine Pooley swiftly discovered that her real passion lay in interior design when she began working on her friends' homes in Singapore. Since 2004, she has expanded Katharine Pooley Limited into an internationally well-respected brand and design studio encompassing architectural design, interior design, product design, and property development.
On starting out
I really never considered interior design as anything other than a pleasurable pastime. However, friends in Singapore, Hong Kong and Thailand were so complimentary of the work I undertook in my own properties that I started to realise that design might be my true calling.
On good design
In my experience, a good eye for design is usually a sensibility you either have or do not have, but it can be further developed by immersing yourself in fashion, interiors, architecture and art. The more you familiarise yourself with these subjects, the more likely you are to understand and appreciate the thinking behind the beauty.
On travel
Constant travel keeps my design ethos from stagnating and ensures an ever-evolving personal design outlook. I find if you design standing still, the designs can lose the energy and vitality that make for a truly inspirational interior.
On her favourite rooms
I love master bedrooms. In the private sphere of your home, this is where you spend the most time and it's so important to get the design right. Soft colours, flattering lighting, and the highest quality linens and accessories make for a peaceful and luxurious private sanctuary.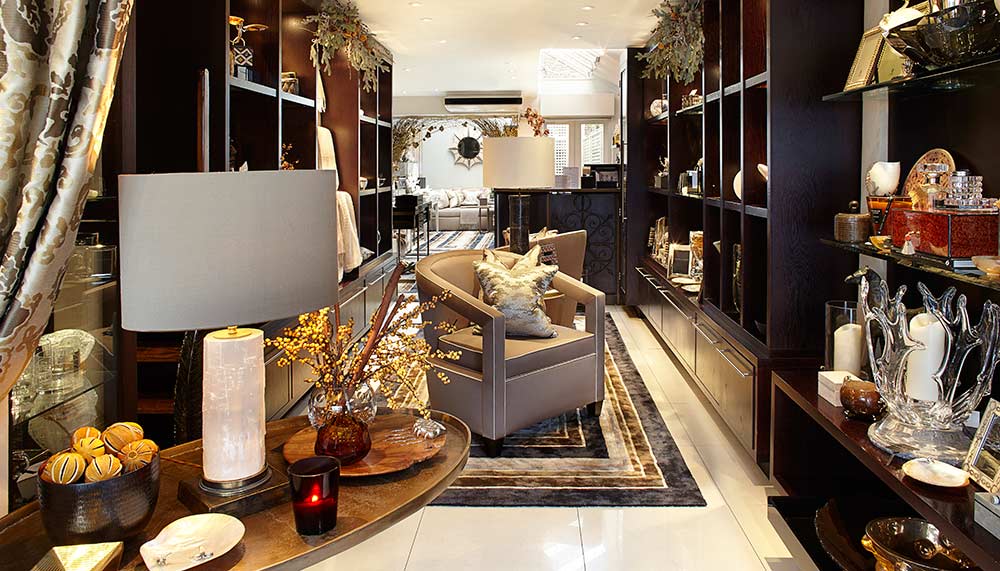 On her recent projects
We recently designed an incredible beach villa on the Palm in Dubai with a sleek, modern feel, but with timeless details framing the incredible views – a beautiful result. A large lateral apartment in Singapore was also a favourite: the client had a collection of colourful art which was so inspiring to work with. I'm also very proud of a clifftop residence we designed in Cape Town a few years ago – the detailing was exquisite.
On finding new things
There is nothing more exciting for me than finding rare and unique new objet d'art in far-flung locations. During one recent sourcing trip to Europe, I found a new supplier of semi-precious stones and marbles in Amsterdam; in the Czech Republic, an unmatchable crystal supplier; and in northern Italy, the best leather craftsmen. My many trips throughout Asia have also introduced me to artisans, artists and craftspeople.
On hitting a design high
When a client loves the final interior design I have created and we first walk around the property together, the buzz is terrific. Designing someone's private home for them is a highly personal and emotional journey. I have been – and continue to be – privileged to work with some very discerning and important clients. Seeing my designs give them and their families pleasure is hugely satisfying.
On going to Space
I've been lucky enough to help Richard Branson and his family with a number of their private residences, and I follow his Virgin Galactic endeavours with interest. Could I be the first interior designer in space, perhaps?