To The Moon And Back
It was July 16, of 1969, when the Apollo 11 Saturn V launched into space from the Kennedy Space Centre, Florida. The mission, bound for the moon, would take four more days before The Eagle lunar landing module finally touched down on "Tranquillity Base", an historic moment in the Space Race and for the human civilisation. What followed is the stuff of legend; from the very first human footprint on the moon, to Buzz Aldrin's unforgettable description of the moonscape as a 'magnificent desolation', subsequently doing two-footed kangaroo hops while wearing his Omega Speedmaster (Commander Neil Armstrong's had been left in the cockpit). The lunar landing was capped by Armstrong's "one giant leap for mankind" quote – immortalised in history books and pop culture.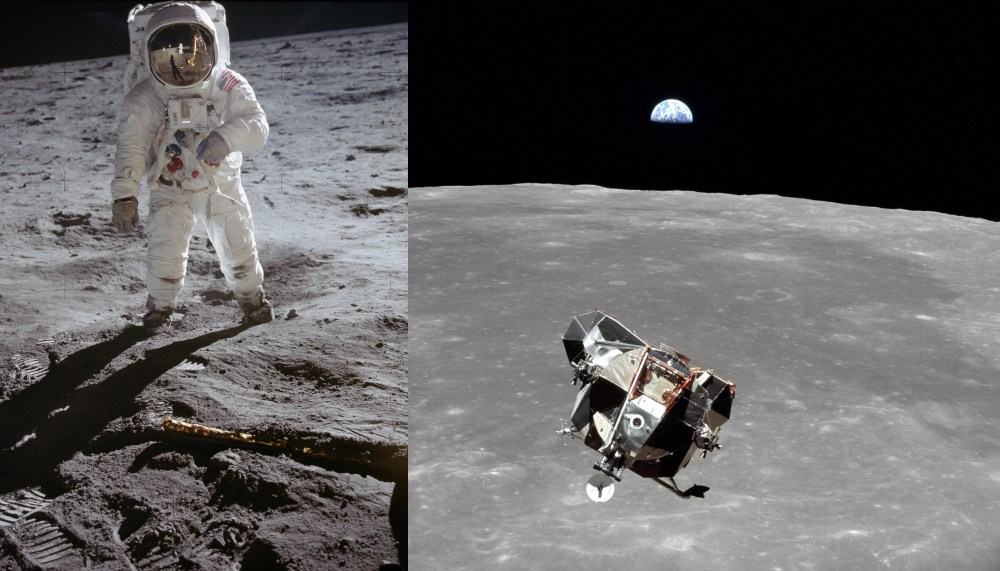 Fifty years on, back at the National Aeronautics and Space Administration's (NASA) Kennedy Space Centre in Florida, and under the shadow of the 110-metre Saturn V rocket, a constellation of living heroes were gathered at Omega's Golden Moments dinner to commemorate the golden anniversary of the first mission to the moon. Among them was Thomas Stafford, an astronaut on Apollo 10 – a reconnaissance mission which came as close as nine miles from the moon's surface in a lunar module. Also in attendance was Charles Duke, the CAPCOM (capsule communicator) for the crew of Apollo 11 (NASA reasoned that it would be easier for an one astronaut to communicate to another). Duke would later make his own slice of history, becoming the 10th man and youngest person to walk on the moon. Another NASA luminary that evening was Senior Aerospace Engineer James Ragan, whose 36-year NASA career saw him assume responsibilities which included selecting, testing and preparing flight crew hardware for the earlier Gemini programmes, through to Apollo, Skylab and ASTP, as well as supporting the space shuttle programmes.
Academy Award-winner and Omega's ambassador George Clooney, who was present among the assembly of guests, hailed "the madness of optimism" from those halcyon days which successfully landed a man on the moon, a mere eight years after the challenge was first issued by President John F Kennedy. Clooney, who was only eight years of age when the initial lunar landing occurred, expressed his awe at the estimated 4,000 men and women involved in the moon landing.
Just like Clooney, the rest of the gathered crowd were in raptures as the former astronauts regaled them with their recollections of the moon landing and all it entailed. Stafford, at a spritely 89 years of age, remembers how the whole of NASA were fired up following Kennedy's declaration. "We wanted to show the world we could do it; the big question was how to – we ended up deciding on a lunar orbit rendezvous which would be faster, safer and achievable at a lower cost." What was most striking in Stafford's recollection is the absolute absence of fear in the minds and hearts of those who staking their lives on the moon missions. "Perhaps it was the background of the people – we were used to risk; being fighter pilots and test pilots who wanted to go higher and further." Stafford would later go on command the Apollo-Soyuz Test Project in 1975, the first joint US-Soviet space flight which ceremoniously ended the Space Race with its first international handshake in space between Stafford and Alexei Leonov of the Soyuz.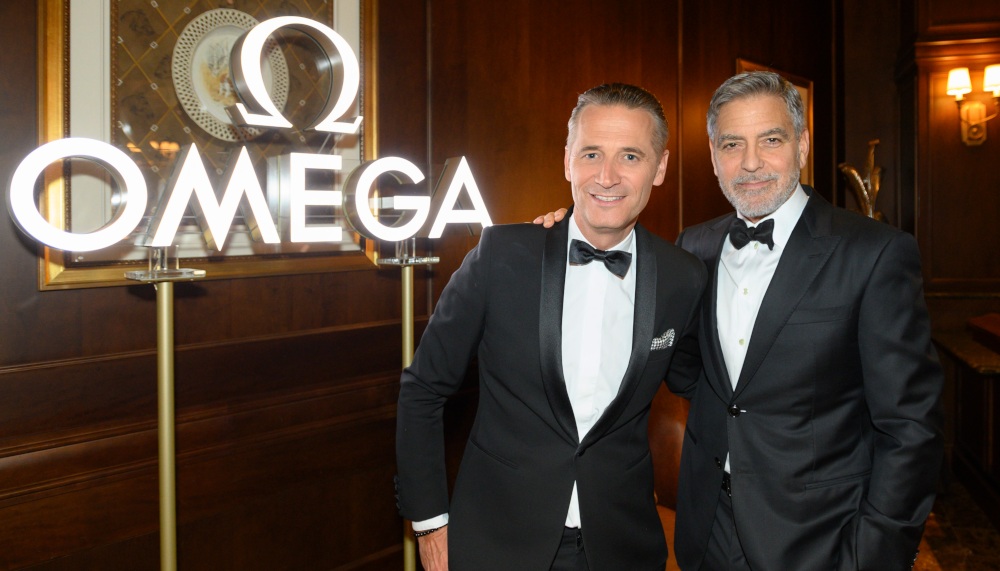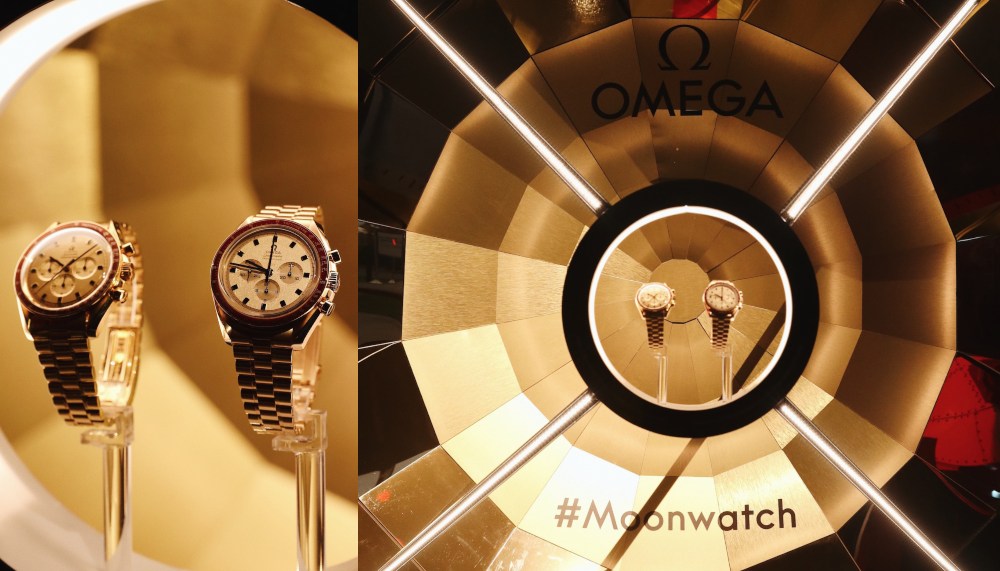 Under the Saturn V's behemoth shadow, Duke recalls riding the rocket into space with Apollo 16. "My heartbeat at lift off was 144 per minute while John Young's (the mission commander) – was at 70," Duke recalls, with a laugh. "Going to the moon was an incredible dream which came true – and we can all be considered realistic dreamers," he says. Duke fondly remembers the earth as a circle of colour hung against the darkness of space when viewed from the moon. "There wasn't much time for contemplation because you are so focussed on the operations." Re-entry, for Duke, was another grand adventure. "You need to approach the earth's atmosphere at precisely four degrees, too shallow and you would bounce off, and if it were too sharp, you burn up at 3,000 degrees Fahrenheit (approx. 1,650 degrees Celsius). Coming in, the shuttle ionises the upper atmosphere and you become a fireball at over seven and a half Gs – a really spectacular ride."
It was vicissitudes like these which had forced Ragan, aerospace engineer, to employ an exhaustive process into deciding which timepiece would be standard issue for NASA's astronauts, starting with the Gemini programme. "Our astronauts wanted analogue watches, and in 1962 Walter "Wally" Schirra had privately purchased an Omega CK2998 on his own," Ragan states. The Speedmaster CK2998 would be the first Omega in space, with Schirra orbiting the earth six time in the Sigma 7 spacecraft.
To determine which timepiece brand would serve as a backup timing device on the astronauts' missions, Ragan wrote up a watch specification and sent it out to ten different watch companies. Only four responded with proposed pieces, on which was immediately ruled out for being a pocket watch over a wristwatch and the other two failing the thermal vacuum tests. In all, Ragan subjected the timepieces to 11 severe conditions including extreme temperatures (between 93 degrees and -18 degrees Celsius), vacuum, humidity, corrosion, shock, vibration, acceleration, pressure, and "then some". Ragan concedes that even he was surprised, "that that I could get any watches through those tests. The environments were really made for pieces of hardware that you mount on vehicles. It was difficult. It was the most extreme testing you could do to a piece of hardware."
These Omega Speedmaster wristwatches quickly became an essential part of the astronauts' set up; being employed as a pair to set home time and Soyuz time for the US-Soviet missions and having the chronograph running to indicate how much oxygen was left. Perhaps most importantly, the Omega Speedmaster played a pivotal part in guiding the Apollo 13 crew when they had to time their re-entry using their wristwatches following a catastrophic loss of power. "They had exactly 14 seconds to fire the burns for two mid-course corrections before re-entering the atmosphere – and to hit it on its head," Ragan emphasises. Any inaccuracy would have seen the module bounce off the atmosphere or incinerate upon re-entry.
With the Apollo 11 mission – which concluded on the 24th of July when the astronauts splashed into the Pacific Ocean in their command module – one of its lesser known outcomes was a 21-day quarantine in isolation for its three astronauts. NASA had not known what sort of microbes might have been picked up after Armstrong's and Aldrin's 21 and a half hours spent on the moon.
Later that year, on November 25, Omega gathered the heroes of Apollo 11 at an Astronaut Appreciation Dinner and presented them with the first-ever numbered edition Omega Speedmaster, which also had the distinction of being made out of 18k yellow gold. Number one and two went to President Richard Nixon and his vice-president, with another 34 eventually being present to NASA's serving astronauts. In all, the commemorative Omega Speedmaster would see a run of 1,014 pieces between 1969 and 1973.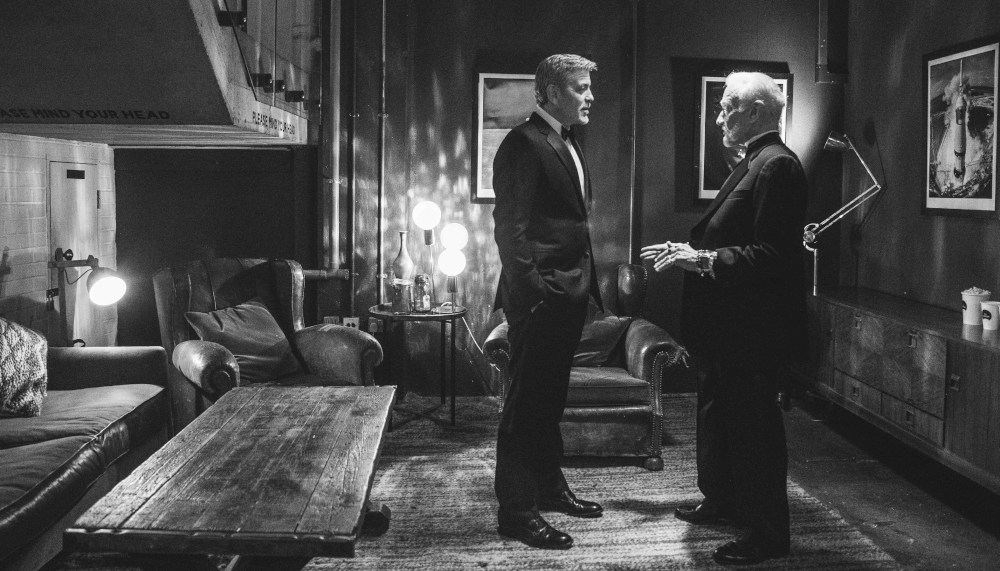 In the present day, fifty years on, Omega has lifted the veil on its anticipated tribute to that commemorative timepiece in what is fittingly a golden anniversary. Omega's Golden Moments event also saw a menu which recalled the one served by President Nixon for the triumphant astronauts of Apollo 11 after their quarantine, with seared wild salmon and a fillet of beef with truffles.
In focus was the Omega Speedmaster Apollo 11 Moonshine Gold 50th Anniversary limited edition (RM137,600), alongside the original from 1969. This year's iteration – also produced in a limited run of 1,014 pieces – incorporates many of the original's features with some contemporary updates. The modern-day case – still in the exact shape of the 4th generation Speedmaster Moonwatch – is now expressed with a proprietary 3N yellow golf alloy which harmonises gold, palladium, silver and copper to achieve a pale golden moon glow. On its bezel, the burgundy-coloured anodised aluminium of its predecessor is replaced by a ceramic proposal, whereby gas is used to colour the material, with electroforming processes applied on the distinctive tachymeter. These updates ensure much greater resistance to tarnish and loss of colour over time.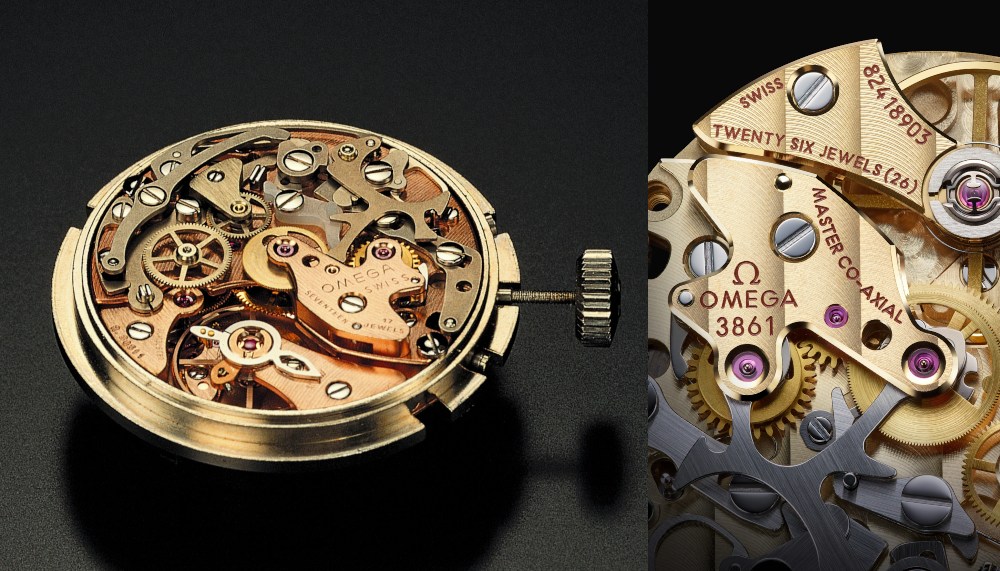 Perhaps most impressively, the incredible gains which Omega has achieved with its movement technology since 1969 means that its 2019 model is now powered by the Calibre 3861, a certified Master Chronometer which sits at the top of the heap for watchmaking excellence. The Master Chronometer certification is only achieved after undergoing a horological crucible involving testing for the following properties; anti-magnetic, precision, reliability, water- and shock-resistance.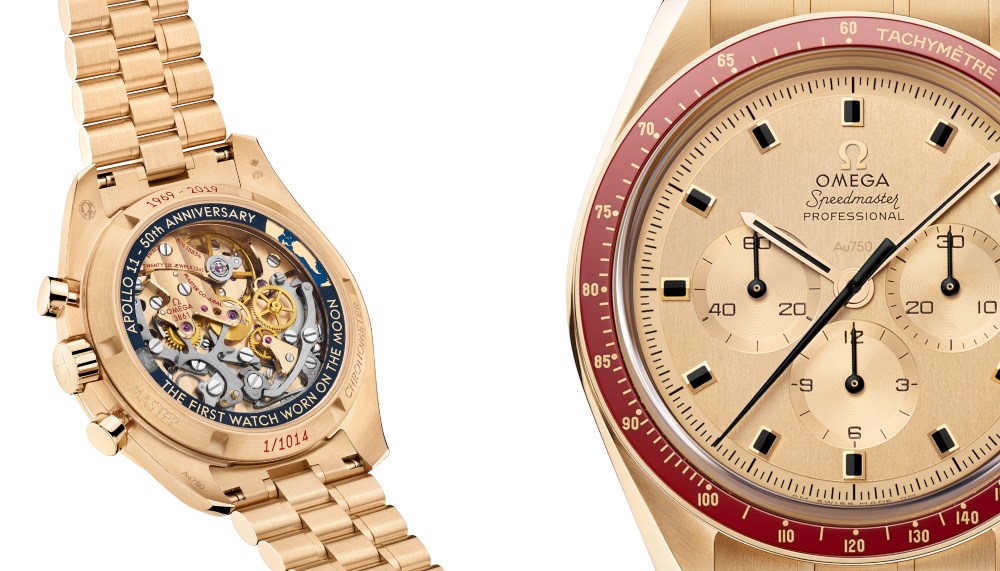 In all this, it would seem that while Omega had set out to be a timepiece for the man on the street, its destiny would be determined by a more other-worldly force, that of the moon. Omega's exceptional Master Chronometer–certified movements is another step in its mission to produce a timepiece which hits all the highs of a functional, professional instrument, harking back to the days of the moon landing and even before, when it became the only timepiece be conferred the distinction of being "flight-qualified by NASA for all manned space missions". Then and now, Omega has continued to bear the standard for being a moonwatch and the choice of astronauts who have become indelibly linked to the evolution of Omega as their standard issue wristwatch. "I did so many tests," Ragan reflects with a wry smile. "Because I never wanted the astronauts to have any trouble with it," he says, adding, "and they never did."