Starting out in 1982, the Pensonic brand of electrical and electronic appliances has grown to a number one position in small domestic appliances and number three among international players according to the 2018 Euromonitor International. Its Managing Director Vincent Chew explains how the prevalence of internet users and smart devices among Malaysians helps the brand to offer another level of facility, with the advent of Toush.
We were inspired to evolve into the Internet of Things (IoT) with Toush – a new line of smart IoT appliances – with the rising need and awareness for energy savings. Stable connectivity to the internet means that it is the right time for us to implement IoT for smart solutions as it connects, automates, quantifies and optimises energy for lower environmental impact.
Toush brings us to the next level and in the near future, we will see related smart ceiling fans, door locks, on-off switches, surveillance cameras, washing machines, water dispenses and cookers. This is a breakthrough for us as it also elevates Pensonic from a traditional home appliances category to a total Smart Home Solution provider.
Using monitoring and data crunching, Toush will monitor the lifespan of appliances in reminding consumers to maintain appliances in optimal order, such as pinpointing service intervals for air conditioning to avoid over-stressing the compressor, and testing of ELCB on heaters. The communication between these devices also help, with an air conditioner switching off in the night when the pre-set temperature is achieved and instructing the ceiling fan to start.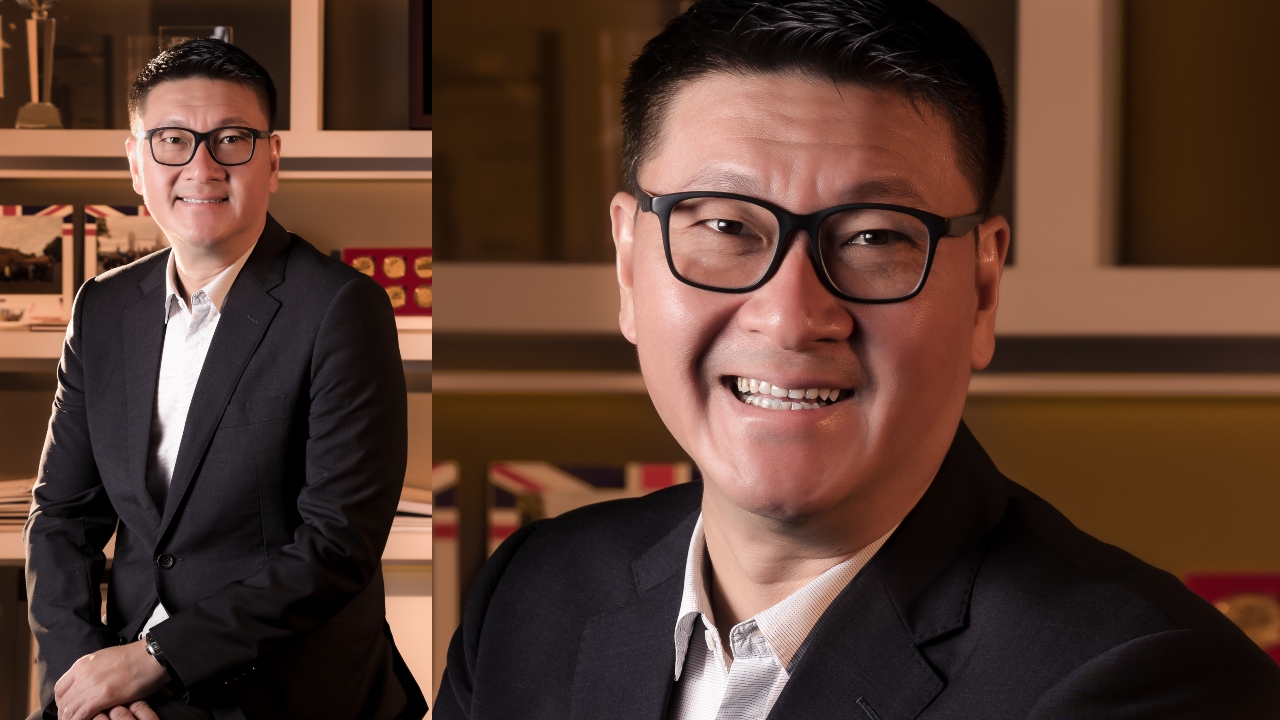 Our dedicated team in developing new IoT smart products are looking at practicality as the key. In our partnership with Tuya Global – an AI-IoT platform provider, we are achieving synergies which will offer more in terms of products, modules, programming and app development.
Looking back, we've come a long way to have built an electronics brand and becoming a multi-brand distributor nationally. We've sustained a few economic crises along the years and also rode the disruptions which saw traditional retailing move from hypermarkets and chain stores to online cross-border sales. The key has always been great teamwork where we are always working collectively to solve problems.
My most valuable business lesson is the importance of building trust among partners, be it suppliers or clients. We have to honour our promises and walk the talk. It's also important to be adaptable to change with the market and stay ahead.
On my free time, I do enjoy hiking and scuba diving. My recent trip to Layang Layang Island was an exciting experience in search of the hammerhead sharks which was really exhilarating. Plus, with poor mobile network connectivity on the island, I got less phone messages which helped free my mind and made for a relaxing stay.
---
Photography by: Norlman Lo