Nespresso revisits its roots with the debut of a new permanent collection – Inspirazione Italiana – introducing two new blends based on the cities of Naples and Venice. These two new flavours join the brand's current intense espresso and ristretto range to make up the new collection, making for a total of seven blends inspired by the culture of Italian cities.
"With Inspirazione Italiana we decided to focus on the roasting and blending techniques unique to Rome, Florence, Naples, Genova, Palorma and Venice. We want our customers to enjoy a cup of coffee the way it was meant to be enjoyed by locals in these cities," says Geoffrey Dalziel, Nespresso Malaysia's business executive officer.
"The sophistication of coffee drinkers is evolving fast and that's where Nespresso's strength comes into play because we have plenty of expertise from our coffee roasters, sensory experts, food scientists and engineers to offer," he adds.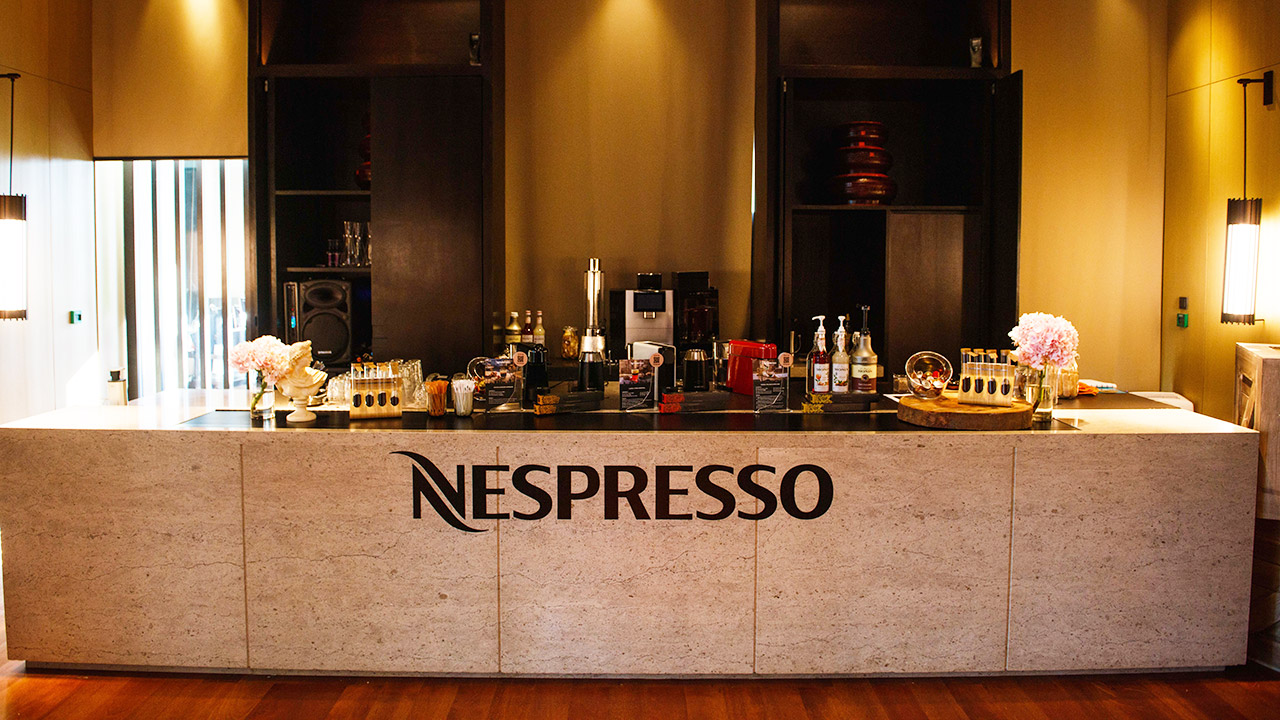 Enjoy a short, strong and dark creamy brew with the new Inspirazione Napoli, Italy's coffee capital famed for its local roasters who prefer an intense roasting method to produce a smooth, creamy coffee with a thick body and lingering bitter notes.
"Venice is a famous port town and was the region where coffee was first introduced to Europe. The city quickly became known for its ability to match and balance various coffees through expert roasting, creating a balanced brew," explains Dalziel. This translates to an aromatic coffee with the new Inspirazione Venezia, with a harmonious balance of all elements brought together by caramel notes and a thick body.
"I've always enjoyed the Firenze Arpeggio, it's been in our range for a long time and it's a very well balanced espresso with a nice level of intensity," reveals Dalziel. The blend he refers to, the Firenze Arpeggio, draws influence from all corners of Italy, combining fruit notes associated in the north of Italy with cocoa notes hailing from the south.
The Inspirazione Ristretto Italiano, Palermo Kazaar, Roma and Genova Livanto completes the new collection. Nespresso's Italian ristretto is inspired by Italy's "ambassador of all coffees", long roasted for body and with a short fruity brightness. The Palermo Kazaar however, bears all the hallmarks of a dark roast, offering an intense, syrupy, woody and spicy coffee crowned with very dark and thick crema. The Rome blend on the other hand, balances intensity with finesse to produce deep flavours with hints of acidity, while the Genova Livanto brings together the balance flavours of Brazilian, Colombian and Guatemalan coffees with a signature sweet caramel note.