"Time is key. Time is key in the making, time is key in terms of respecting this tradition," explains Baptiste Loiseau, the Cellar Master of Louis XIII. He refers to the exacting production process of Louis XIII cognac, one that results in one of the most renowned liquors in the world. 
It is renowned for, amongst other things, its rarity. The French region of Cognac has six areas, or crus, in which grapes are grown—grapes that are used to create the eaux-de-vie that are eventually blended into the spirit. Louis XIII is made purely with Ugni Blanc grapes from Grand Champagne, the most prestigious cru of all. The vineyards of Grande Champagne are particularly distinctive because of the deeply fissured limestone that lies beneath the surface. The cru's soil structure and composition allow the vines to dig deep into the earth, and to produce grapes for excellent cognac.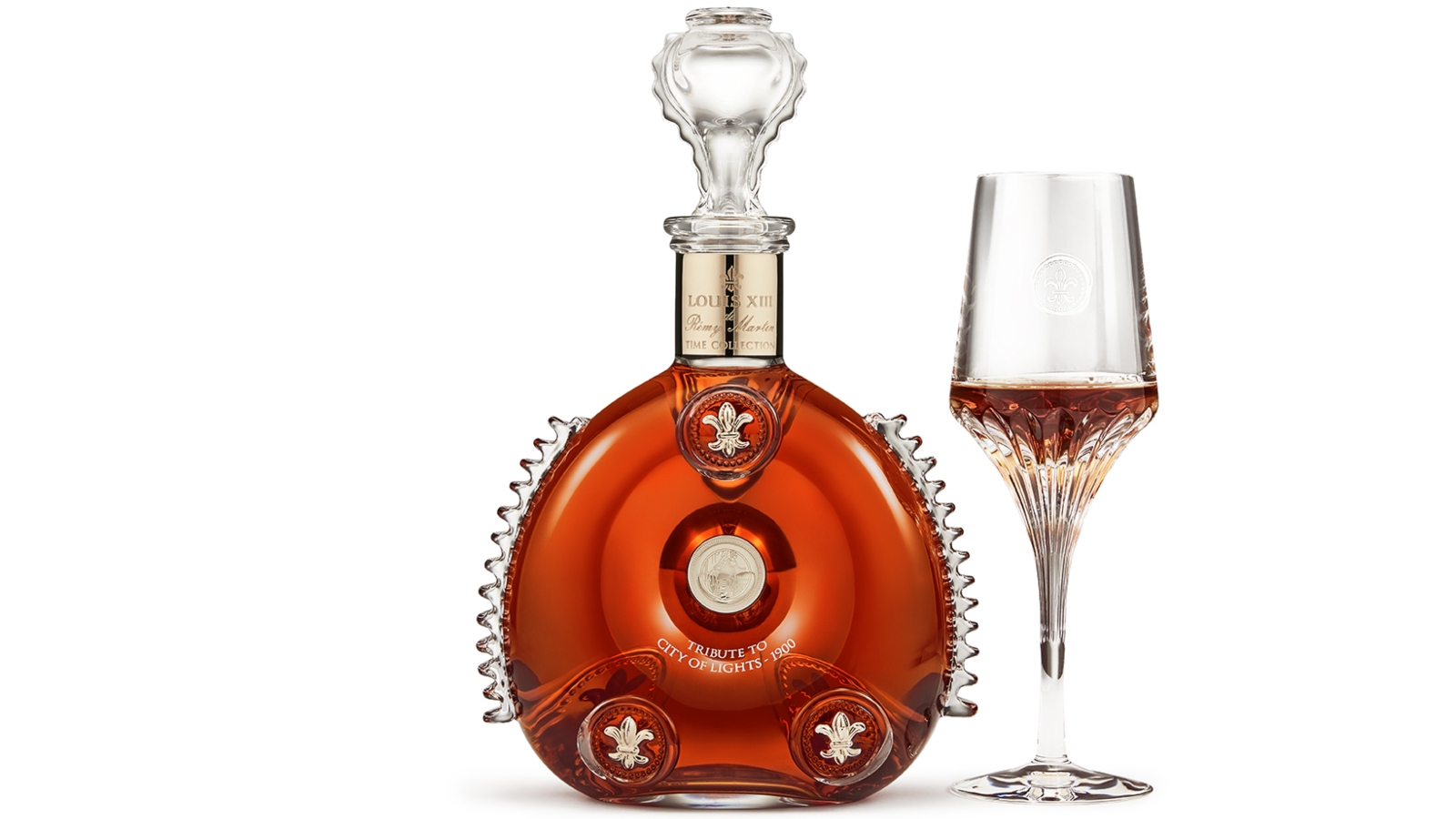 It is also renowned for its age. Of the up to 1,200 eaux-de-vie that that constitute Louis XIII, some can be over a century old and even the youngest have been ageing for at least forty years. When Loiseau deems an eau-de-vie worthy of Louis XIII and puts it aside, he will likely be long retired when his successor finally adds it to some future release. This has been so for five generations of cellar master—they are, in fact, caretakers of an institution. "It's even more understandable in the glass, because you have this concentration of time. We say it's like a fragrance, the fragrance of time," Loiseau says. Naturally, his advice is also to take your time in its tasting and enjoyment.
Louis XIII, then, is an effective reminder of the history and decades of sweat and tears that go into it. Having a bottle or two at home is a feather in the cap for the connoisseur, and there are various collectible editions. The Black Pearl AHD, for one, pays tribute to former chairman André Hériard-Dubreuil, while the Le Mathusalem – a giant crystal decanter carrying six litres worth of Cognac – is something to bring to the table (as long as the right kind of people are seated around it).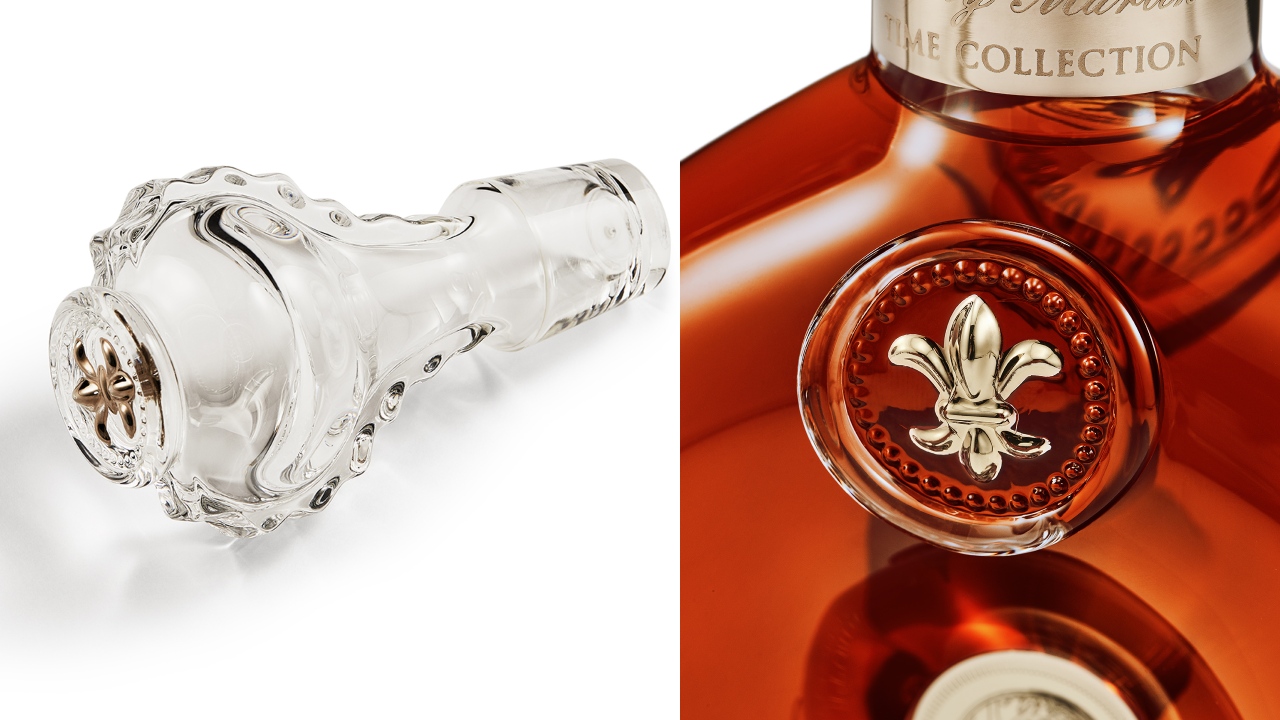 Most recent of all is part two of the Time Collection, a biennial series of exclusive, limited editions celebrating the history of Louis XIII. The first of the collection was The Origin 1874, with which the brand celebrated its founding by returning to the original decanter design of 146 years ago. There is a storied circumstance to that design: it was based on a historic royal flask unearthed from a battleground dating back to 1596 near Jarnac, in southwestern France, one that came into possession of Louis XIII creator Paul-Emile Remy Martin. The decanter's notable features include 13 dentelle spikes, as opposed to the 10 of more modern iterations, and a stopper shaped like an upturned decanter.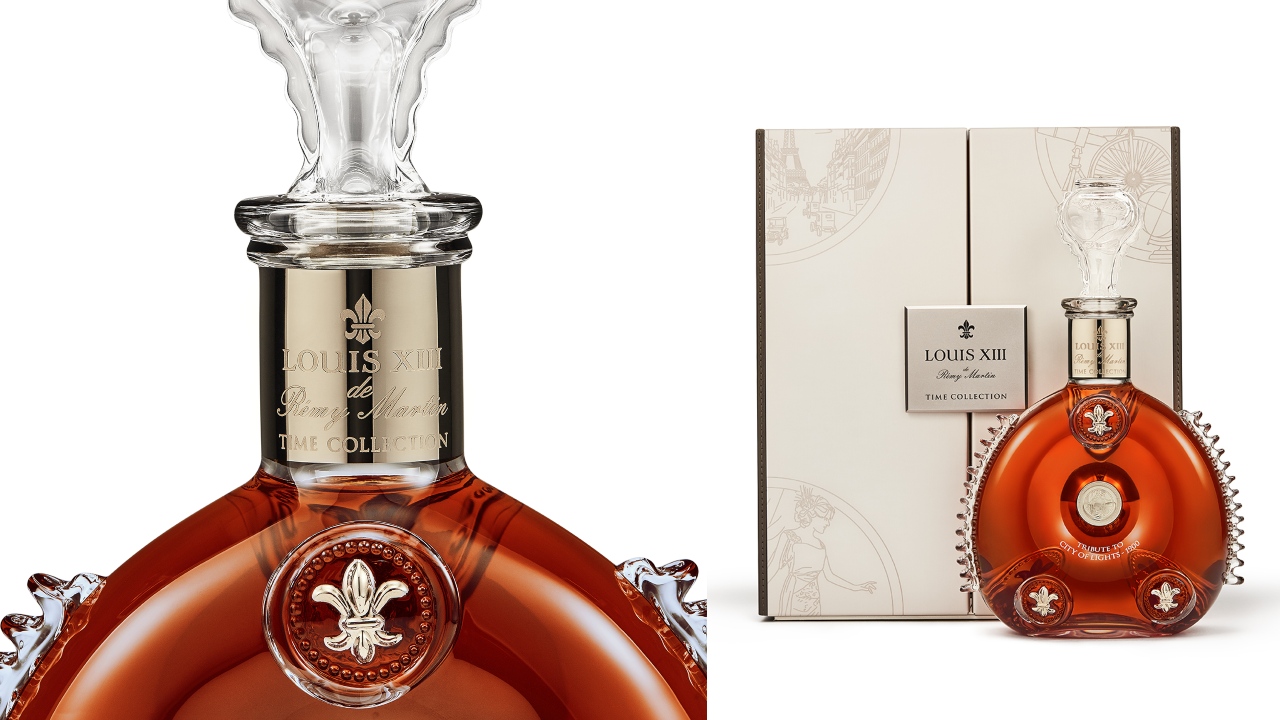 This year, the House pays homage to a pivotal moment in time with Tribute to City of Lights 1900 – the year in which Louis XIII received the highest praise at the Paris Exposition, a global fair of engineering feats and artistic triumphs. The unveiling of a Louis XIII had given the world its first taste of an ultra-premium Cognac, and the 20th century was off to a great start. There are more milestones to come—1929 saw it board the Orient Express; in 1935, it celebrated the royal visit of King George VI and Queen Elizabeth in Versailles; and in 1984, it went supersonic, via Concorde.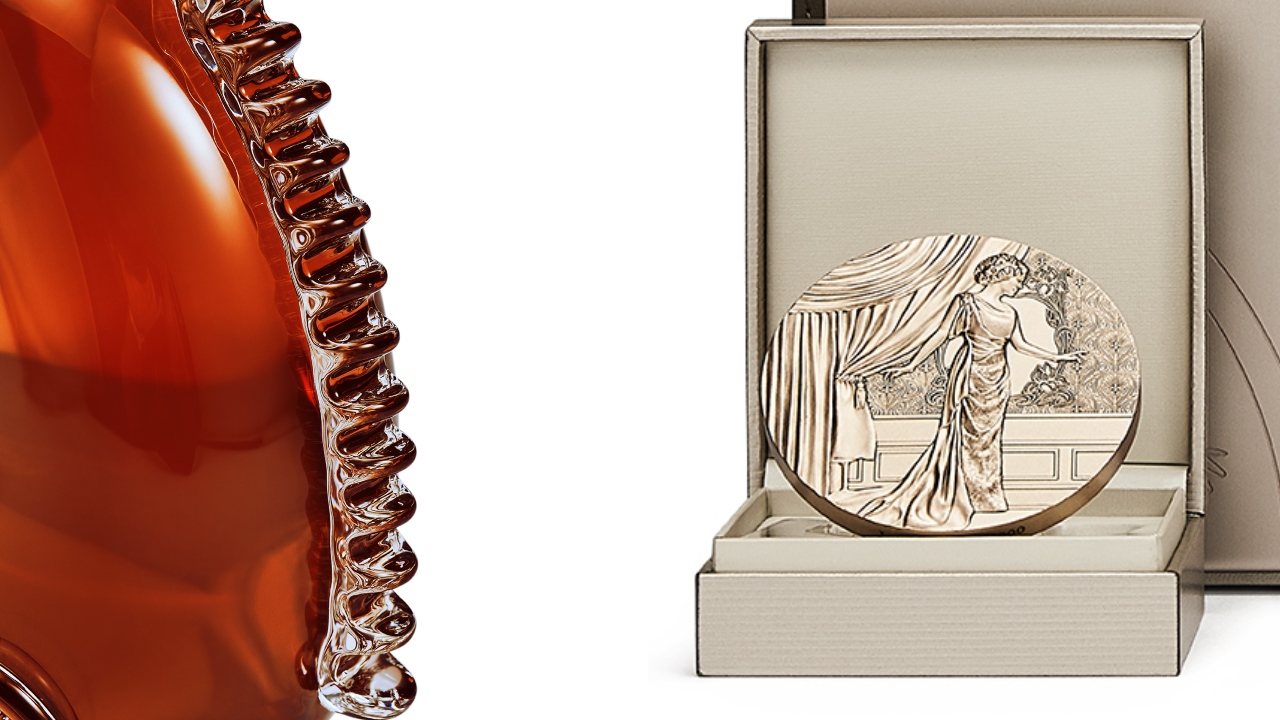 The Louis XIII Time Collection: Tribute to City of Lights 1900 is limited to only 2,000 numbered decanters worldwide. The crystal decanters, once again inspired by the original design, are handmade by the Cristallerie of Saint-Louis. You will also find seven fleurs-de-lys in 18-carat gold with a medallion at the centre. Each is also displayed in a metal coffret of champagne gold; in each corner you will find a medal engraving that depicts iconic, timeless Parisian scenes of boulevards and bridges—a tribute to a shining era of arts and craftsmanship.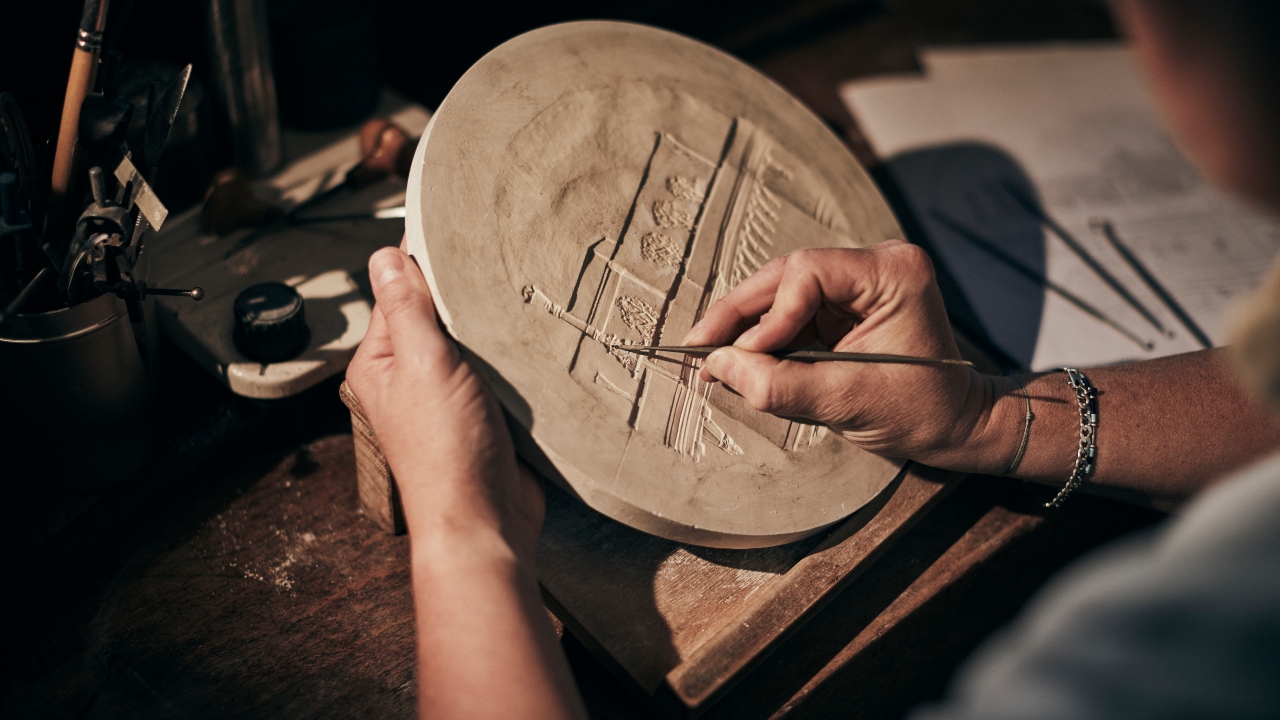 But as much as Louis XIII has been helping to restore the past, it also wants to look forward. The stopper is smartly equipped with NFC technology that ensures its authenticity and gives you access to the Louis XIII Society – a private club in which members can enjoy exclusive content, unique experiences and personalised services. That means customised engraving, getting a heads-up on any pre-released limited editions, engaging a Louis XIII Personal Advisor for a private tasting, and the chance to rub shoulders with cognac connoisseurs from around the world.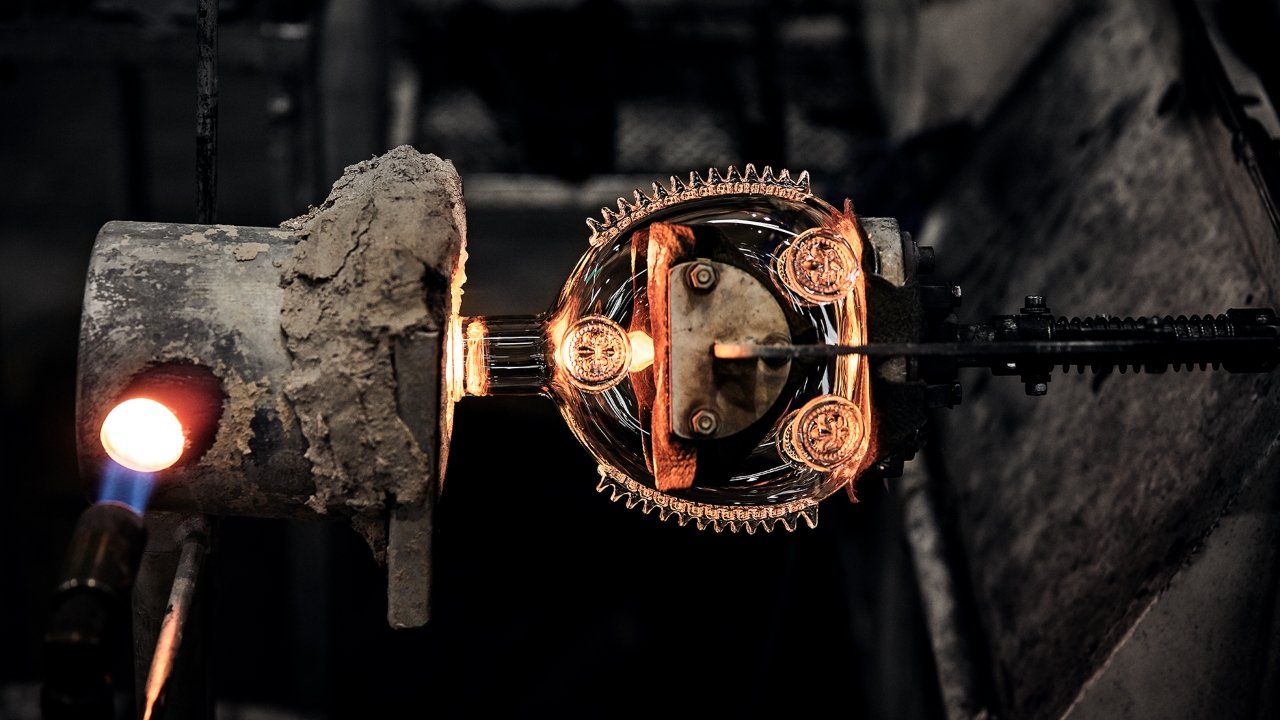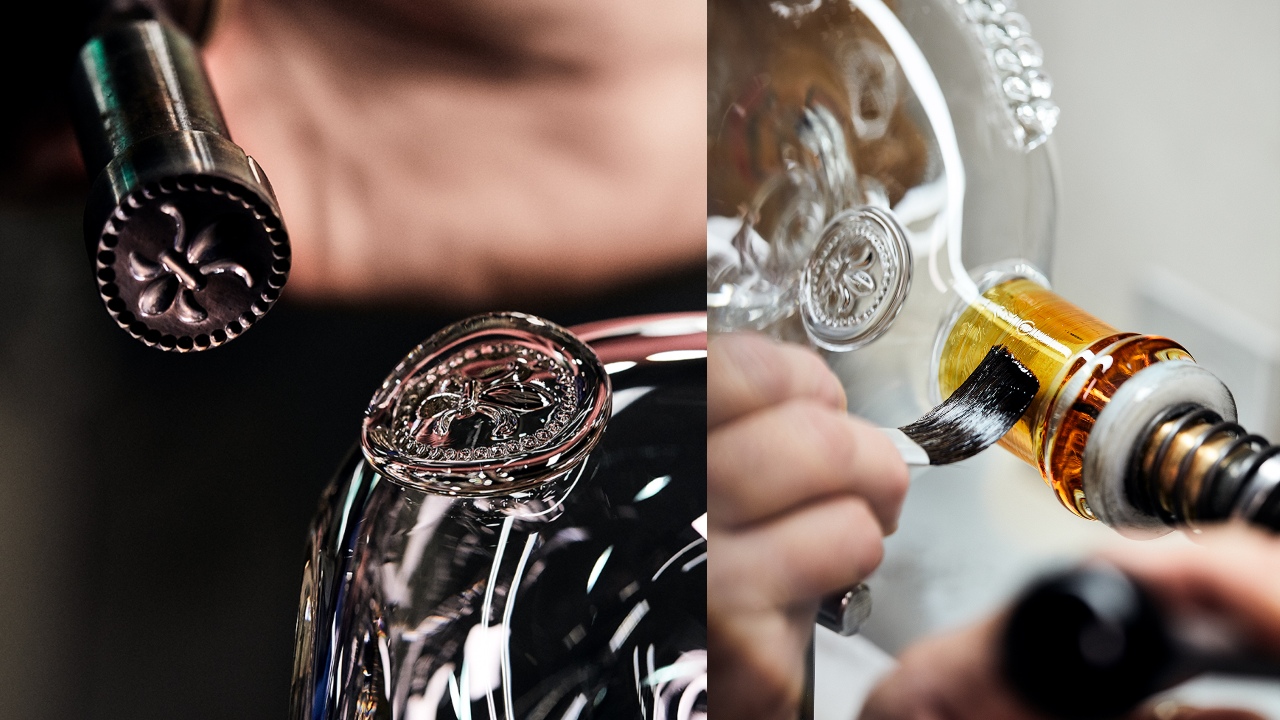 Remove the seal and scan the stopper with your smartphone, and your decanter number will be automatically registered. Consequently, a specially commissioned medal minted by the Monnaie de Paris – the world's oldest coinage institution – will be delivered to you. And if you're lucky enough to receive this as a gift, you might be surprised with a personal message once the scanning has taken place. If not, you may just have to go out and get your own. But do hurry, because as everyone knows; time is of the essence.
---
A-List Access
The Louis XIII Time Collection: Tribute to City of Lights 1900 (RM33,000), is available directly from Remy Cointreau Malaysia. To enquire and register your interest, contact Louis XIII's Malaysian manager, Cheryl Xie, at [email protected]; +603 2856 7895