With recent news indicating that we are getting closer to a reopening of borders between Malaysia and Japan, it's highly likely that Malaysians will be making a beeline for one of the most appealing travel destinations in the world. Japanese hospitality harks back to a tradition of precision, uniqueness and commitment to delivering the very best for the guest. This year sees an addition to Japanese hospitality in the bayside city of Osaka, Japan. The 16-storey Zentis Osaka features interior architecture and design by internationally renowned UK designer and Philippe Starck protégé, Tara Bernerd of Tara Bernerd & Partners, a dining concept conceived by a team with a Michelin-star track record, 212 rooms and suites, and a commitment to service that has its roots in the Palace Hotel Tokyo, the only independent Japanese hotel brand that has achieved the coveted Forbes Five-Star rating.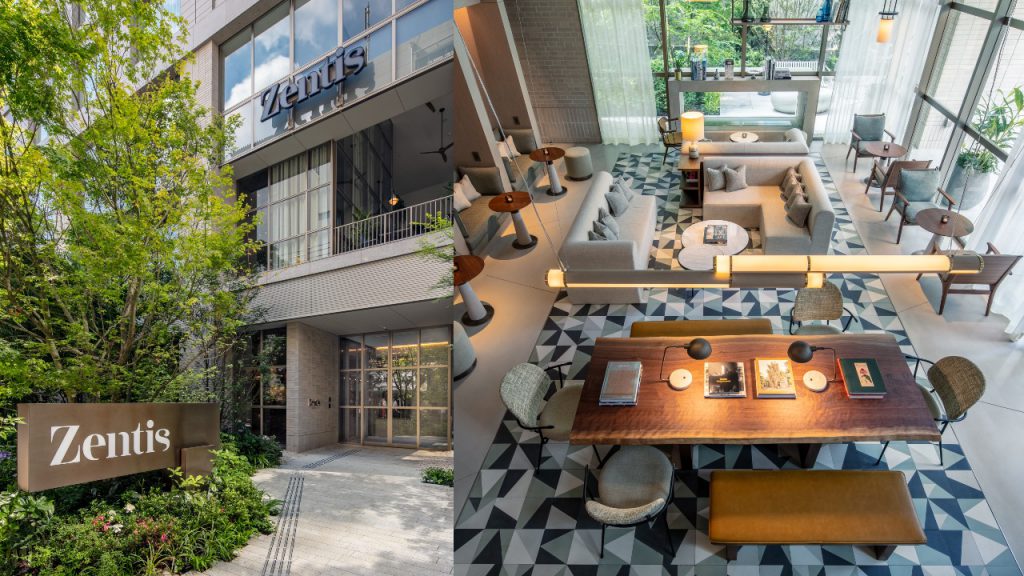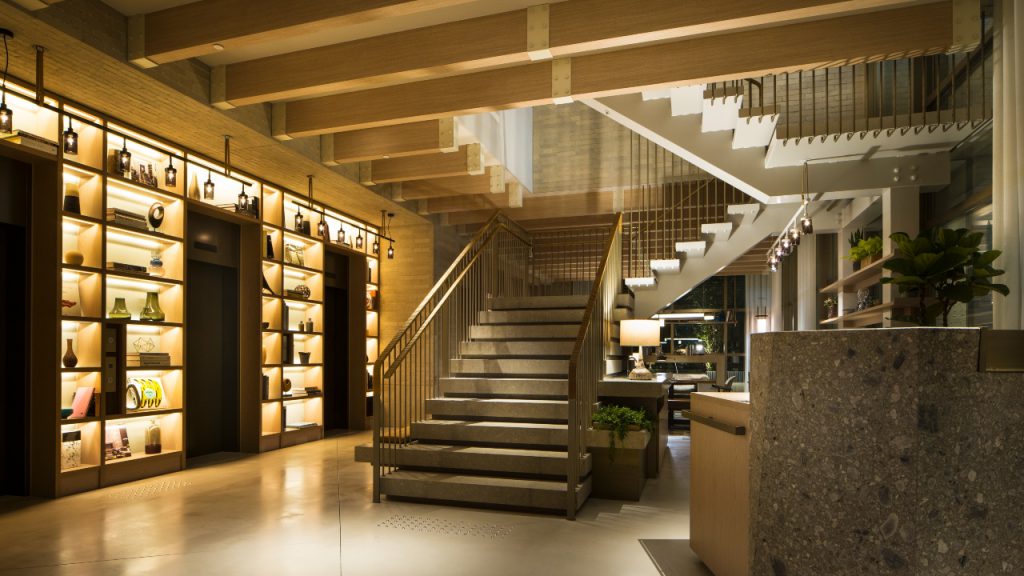 The hotel's contemporary interiors embrace both Osaka's urban landscape and industrial heritage, paying homage to a city known for its boisterous charm. Designer Bernerd tapped into the sensibilities of the city and her own understanding of contemporary space utilisation to fashion public spaces within the hotel. "Osaka is a really intriguing city, which on the one hand has a strong historical heritage and on the other is modern, vibrant and colourful," she says, adding, "at Zentis Osaka we have played on this local character in our design approach to encapsulate the city's craftsmanship and industrial history through a mixture of materials from brick to beautiful timber and encaustic tiles. Intriguing design details have been employed throughout the hotel, with a very considered use of joinery walls throughout the public spaces."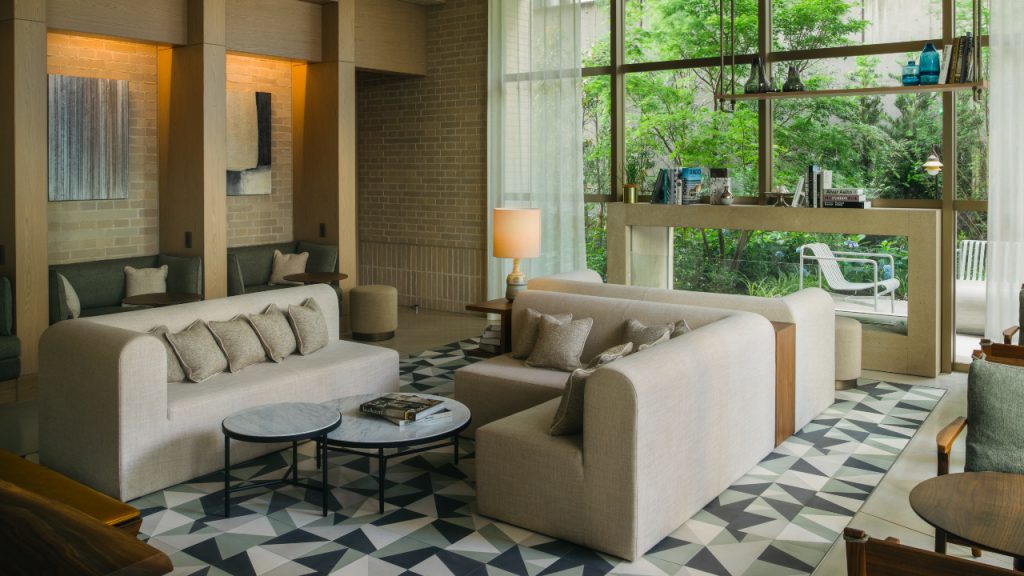 Bernerd also draws local inspiration for the Zentis' accommodations which range from 270-square-foot studio rooms (from ¥18,300 about RM720) to 615-square-foot suites (from ¥41,040 or about RM1,615). "For the guest rooms we saw the more sustainable room dimensions as an opportunity to do something different. The guestrooms were imagined as a traditional Japanese bento box, interlocking layouts were devised to optimise on the limited floor plate and create a functional yet inviting sanctuary for guests."
"As with so many of our projects, it was extremely important to us to root the hotel in its locale and where possible to employ local craftsmen or artisans. For the art in the guestrooms, we sought inspiration from traditional washi-paper art, so typical of the region. Three different designs were used to create a dramatic, whoosh on the wall behind the bed in each guestroom that is reminiscent of Japanese calligraphy. For those, we worked closely with project manager and architect, Mickey Nakane, who drafted some sketches for local artist, Masami Ehara."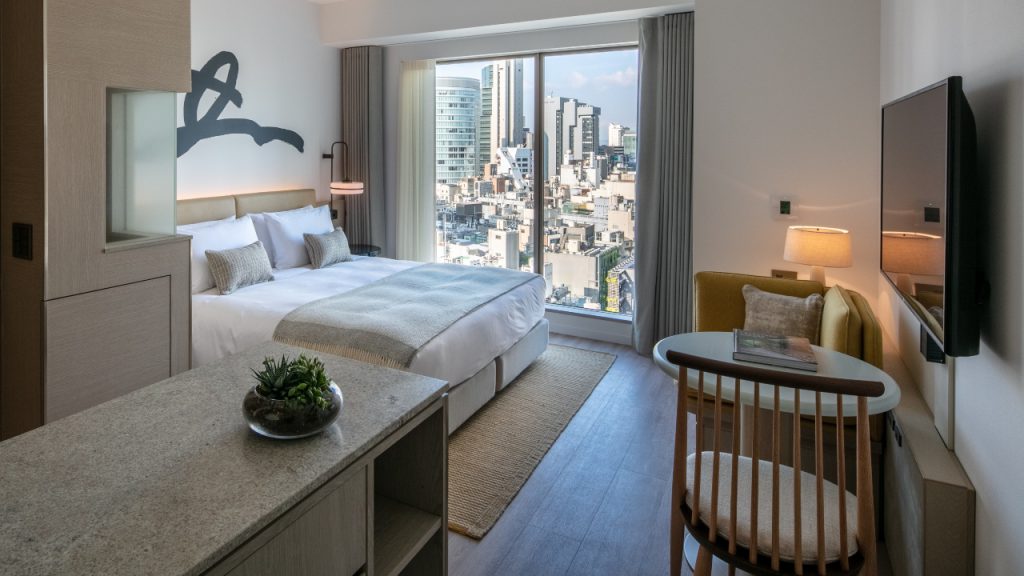 Also synonymous with Osaka is a deference to the culinary scene. Upstairz, the hotel's all-day dining venue is shaping up as a new foodie destination in the city. The menus are envisioned by Executive Chef Shinya Otsuchihashi who is at the helm of Tokyo's Michelin-starred Craftale. Meanwhile, the restaurant's design is rooted in Japanese craftsmanship where accents such as fluted 'Izumo' tiles on the front of the bar and a modern take on traditional Japanese screens with linen-inlaid glass screens can be spotted.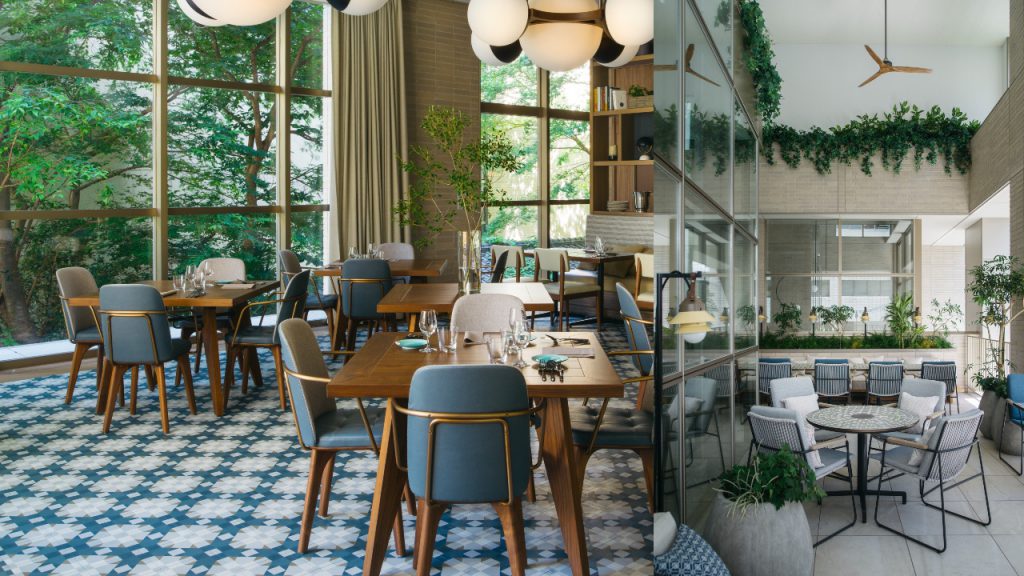 As the Zentis is envisaged with the design-conscious traveller in mind, the new property holds a coveted spot as a member of Design Hotels. Bernerd advises design aficionados to look out for some design highlights in their journey through the hotel. "With its sense of arrival, the welcoming reception and inviting lounge beyond with views into the garden are especially lovely and do look out for how the striking, sculptural design of the central staircase has been realised and how it invites you to explore further upstairs to the bar and restaurant."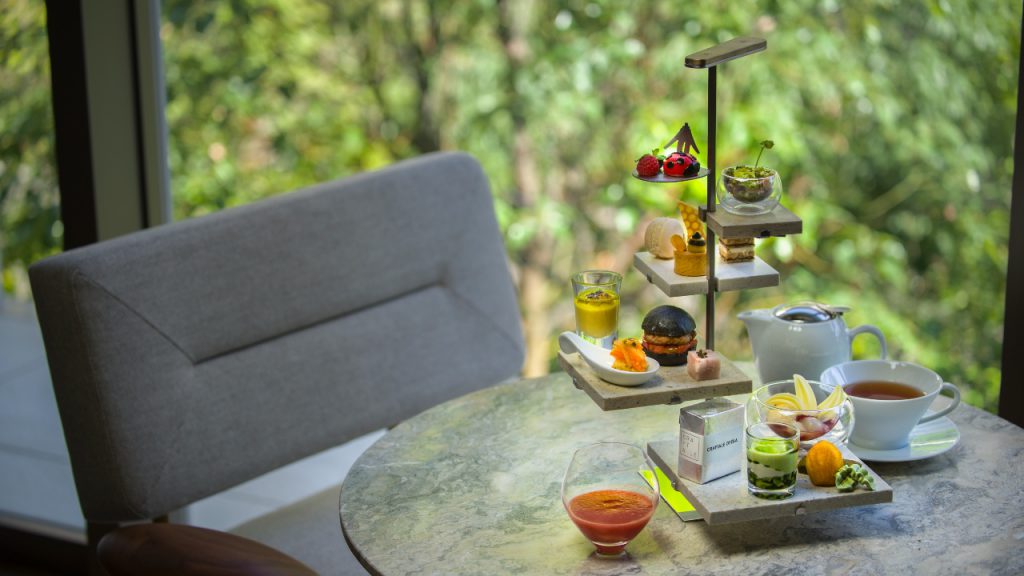 Zentis Osaka is situated where the picturesque, riverside area of Dojimahama and the high-end business entertainment district of Kita-shinchi meet. Attractions such as the Osaka Science Museum and the National Museum of Art, Osaka is a leisurely three-minute stroll from the hotel while Osaka Station, the city's main rail hub, is a mere five-minute taxi ride away.
---
Photos courtesy of Zentis Osaka