What common ground can be found between two chefs—one who was raised on classic Belgian dishes like rabbit and prunes, and the other who spent his youth eating kolo mee and Sarawak pineapples—especially when they share a kitchen? As Chef Evert Onderbeke of Soleil and Chef Chai Chun Boon of Copper demonstrated, it's enough food for thought to create an entire eight-course menu: one that revisits favourite childhood dishes and breathes new life into those memories.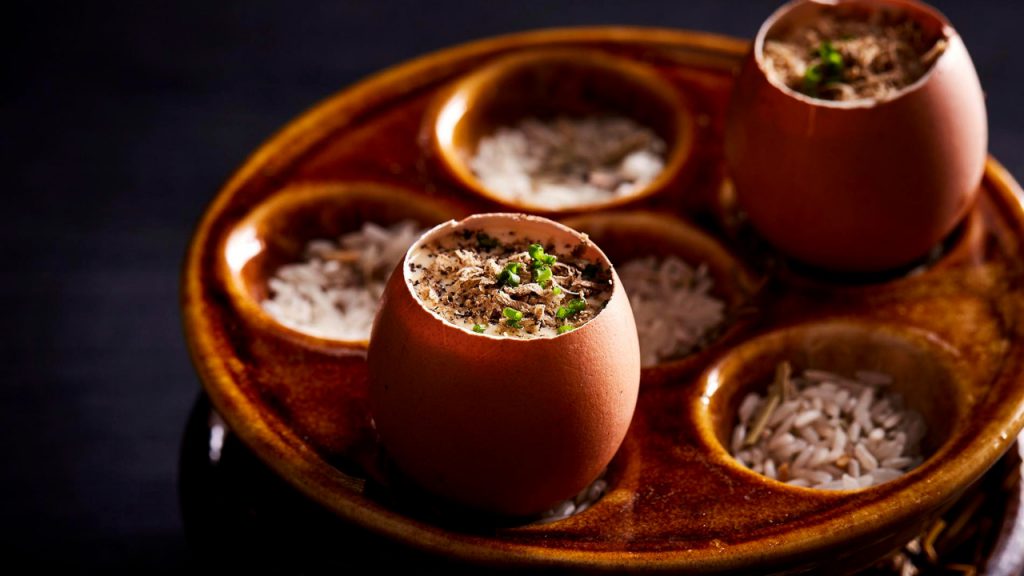 Over the tail end of last year, Onderbeke and Chai held a collaborative dining experience at Soleil in DC Mall entitled Souvenirs of the Past (priced at RM399 per person), in which they plated their childhood memories through a contemporary lens. "We chose the theme of childhood to present our collaboration with an additional challenge, since we have very different backgrounds," Onderbeke explains. Raised in Flanders—the Flemish heartland of Belgium—Soleil's head chef recalls the taste of his grandmother's simple, traditional meals, in which potatoes ("A lot of potatoes!"), stews, bitter endives, and cold cuts made regular appearances.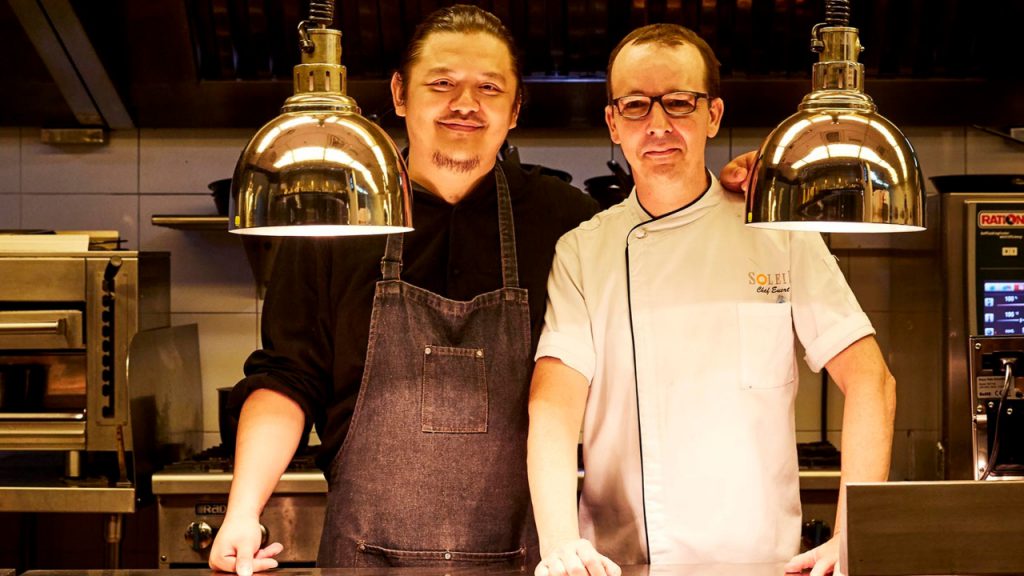 In contrast, Sarawak-born Chai (whose restaurant Copper closed its doors indefinitely in the middle of 2020) was, in his own words, "A very picky eater as a child, and really hard to please." He loathed meat and overcooked fish, opting instead for vegetables and developing an enormous fondness for noodles and congee, which he claims he could eat every day of the year. "Somehow, I always knew the flavours I particularly liked—salty, sour, and sweet—and the flavour profiles of my childhood have carried through until today."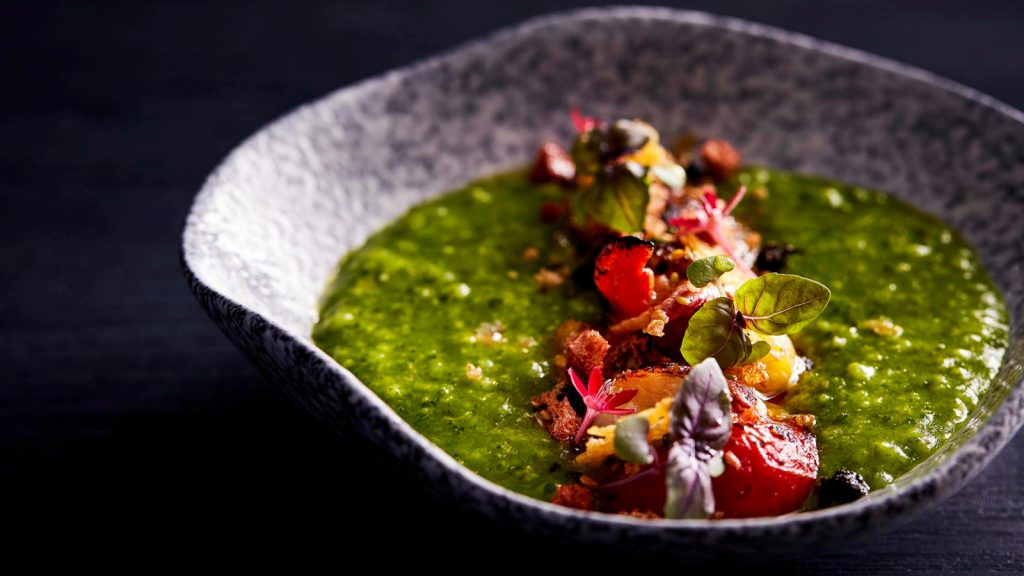 Structuring a menu in which Western and Eastern flavours would appear in succession repeatedly throughout a degustation menu, was another issue. What prevented Souvenirs of the Past from becoming too much of a rollercoaster ride for the palate was Chai's adaptable style of cooking, which dipped good-naturedly into European tasting notes and culinary techniques. His signature hot and cold egg—a tribute to Chai's late father—was served with Dutch smoked eel and truffles (courtesy of a partnership with supplier Classic Fine Foods), while his lobster and pesto congee took on a risotto-like consistency.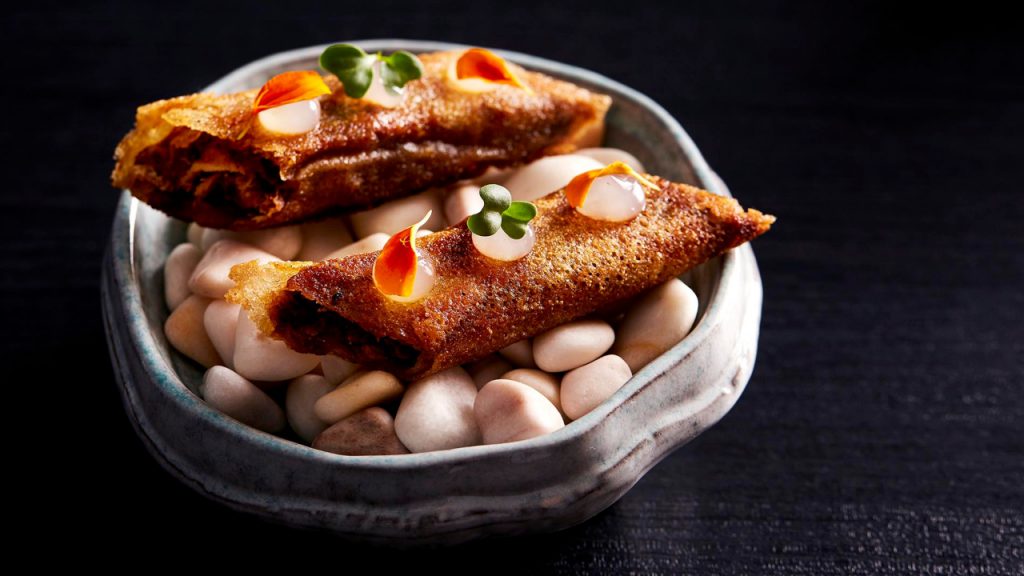 Onderbeke dedicated himself to the exploration and deconstruction of iconic Belgian dishes, like a rabbit and prune stew reduced to a canapé-sized feuille de brick morsel, and a braised endive with duck ham and a light Comté sauce. A vol-au-vent, a staple of festive tables in Belgium, appeared as a chicken roulade stuffed with foie gras and autumn truffles, with its traditional puff pastry tower shattered into a crumble. Even the classic chocolate and vanilla Dame Blanche—the source of many Belgian children's summertime joy—received a thoroughly modern makeover.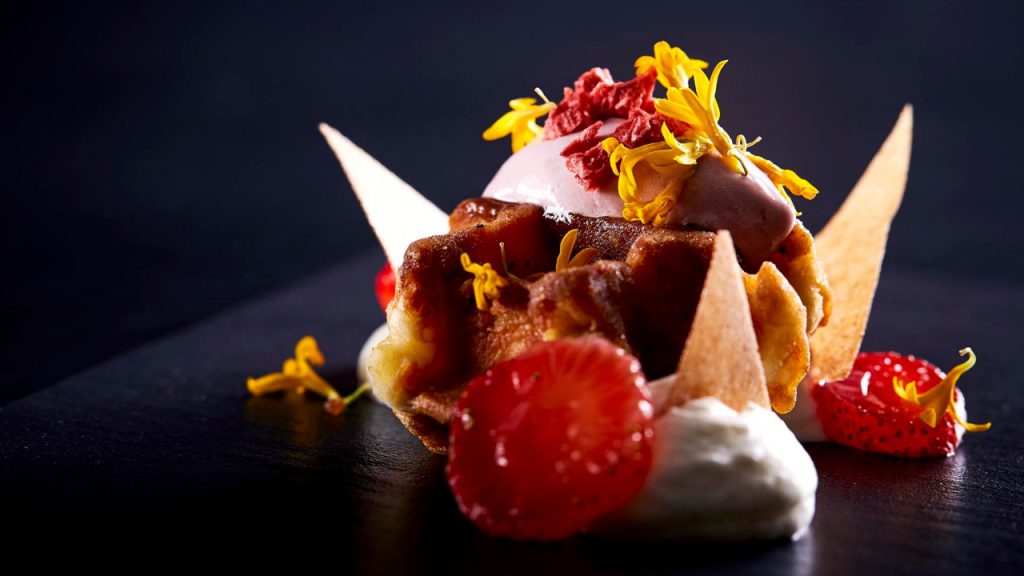 Perhaps Soleil's sommelier and restaurant manager, Radzlan Azman, had the trickiest job of all – selecting wines to pair with a wide-ranging spectrum of flavours, such as Chai's kolo mee with pickled chilli dressing and a cheese-draped pineapple marshmallow. Refusing to balk, Radzlan's premium wine pairing (RM650) included a Domaine Faiveley Latricieres-Chambertin Grand Cru 2008 that had been flown in specially, along with an earthy Chateau Ducru-Beaucaillou, Saint Julien 1985 – grown-up delights amidst an evening of childhood nostalgia.
---
Due to the current Movement Control Order (MCO), the opening hours of Soleil may have changed. Please check the restaurant's website for more information.
Photos: Law Soo Phye