For those of us who want to experience more than just watching nature documentaries on our phones and are craving a live experience with Nature, Singapore Zoo has just the thing for you. 
For many, the Singapore Zoo is an integral part of the Singapore travel experience. Home to more than 15,000 animals, the zoo has maintained a strong international reputation for its conservation initiatives and breeding programmes. With travel restrictions in place and its doors closed to the public, the Zoo has taken it upon themselves to reinvent its operations and park experiences. It has also meant more time for them to focus on improving the welfare of the animals.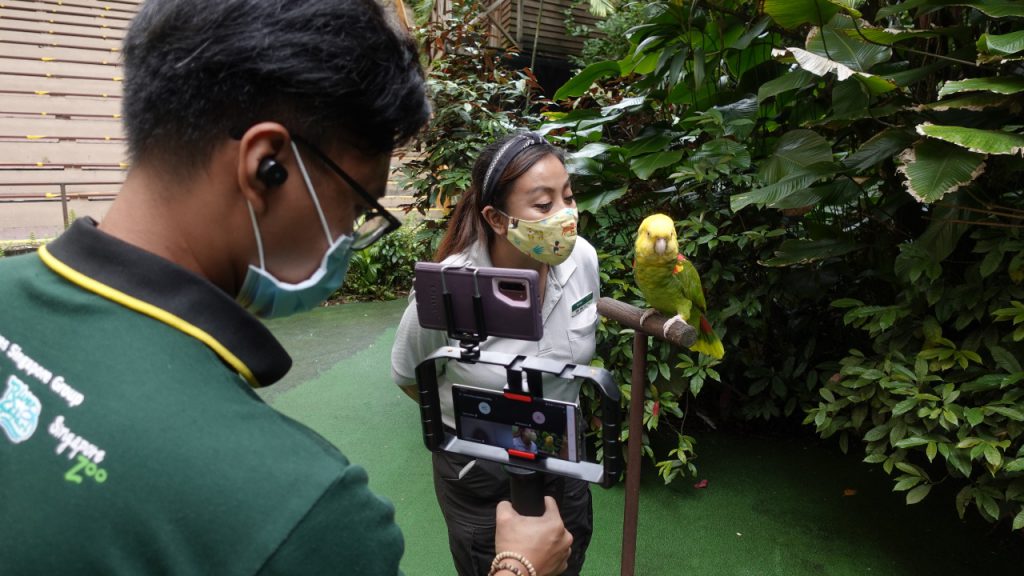 Under the Hello from the Wild Side initiative, viewers will get the chance to engage with 'animal ambassadors' and participate in various interactive tours while experiencing the wildlife in their natural habitats without having to deal with the large crowds or the heat. Best of all, you get to view these awe-inspiring animals right from home, at an easy pace without rushing in between enclosures as you would in person. 
View this post on Instagram
One of the highlights the Zoo has to offer is a virtual feeding of the Zoo's lovable capybaras, Moe and Peanut, who are residents of the Zoo's River Safari tour. Who wouldn't want a close-up view of these adorably friendly and sociable rodents? This unique interaction, among other activities, allows guests to view the animals in a more intimate and relaxed manner, especially since they are now allowed to roam about more freely around the Zoo. 
The initiative, run by Wildlife Reserves Singapore, aims to uphold the Zoo's mission of providing educational insight to these wonderful creatures whilst ensuring that the interactions with the animals are still enriching and proactive, until the doors reopen in the future. 
In addition to these virtual programmes, personalised animal messages fit for special occasions are also available for purchase.