The 180-year legacy of Tiffany & Co.'s reputation as being the authority on diamonds began with its founder, jeweller and silversmith Charles Lewis Tiffany, who was known as the 'King of Diamonds'. Today, its strict quality requirements are such that just 0.04 per cent (or one in 2,500 diamonds) of gem-grade diamonds meet its selection standards, before being cut and crafted into jewellery by some of the company's 5,000 artisans. The hands of every artisan play a vital role at every step, not least the faceting process, where their meticulous cutting skills bring Tiffany diamonds to life.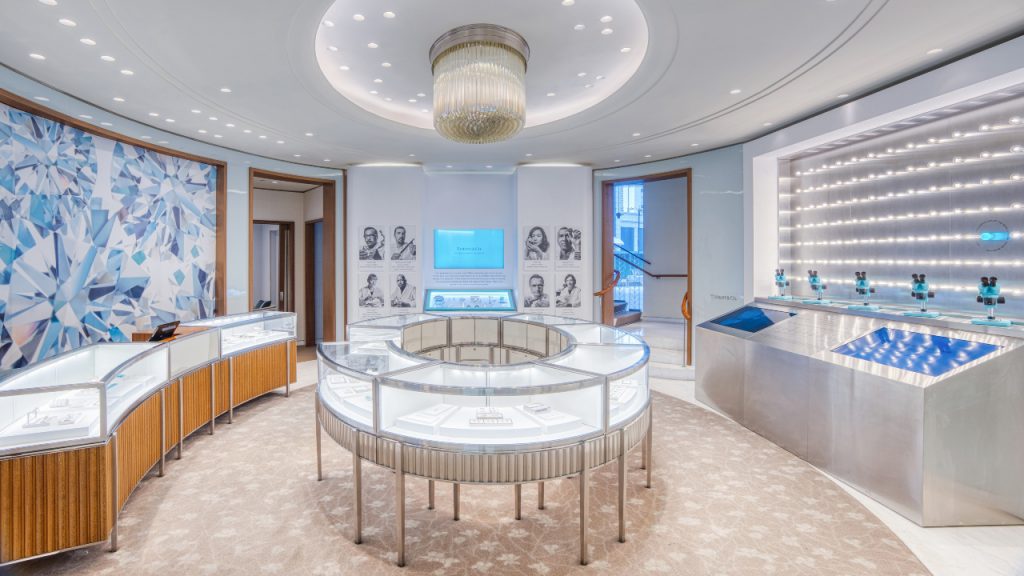 These spectacular Tiffany diamonds now take the spotlight in the 'Diamonds of Tiffany' installation: an immersive experience that explores Tiffany & Co.'s Diamond Craftsmanship Journey programme. The limited-run display, which can be viewed at the brand's KLCC boutique from now until 31 May, traces the path of each newly sourced, individually registered diamond and outlines Tiffany & Co.'s's role as leader in diamond transparency.
The installation leads its viewers from mines operating under responsible principles in Botswana, Canada, Namibia, Russia, and South Africa through to a tool-filled recreation of the Tiffany Workshop in New York City dedicated to grading and quality control. After learning about the provenance and traceability of Tiffany diamonds, visitors can request to view – and of course, purchase – a few pieces, such as a 16.55-carat, Botswana-sort square emerald-cut diamond ring (priced at RM5.4 million). 
Another highlight accompanying the installation is the recent arrival of a pair of diamond earrings (price upon application) weighing a total of 18.69 carats, featuring shield-cut and baguette diamonds along with a ravishing 14.4-carat pair of emerald-cut diamonds. They come with a sprinkling of Hollywood stardust, given that they were worn by actress Anya Taylor-Joy – the star of the critically acclaimed Netflix series, The Queen's Gambit – during this year's Golden Globe Awards in March.