Of the many elements that make the wines of Champagne Barons de Rothschild so spectacular, there are three in particular that stand out most. There is, of course, the Rothschild name – for the Rothschild family has long been linked to some of the world's finest and most coveted wines. But it is also the characteristic use of exquisite Chardonnays sourced from the Côte des Blancs, as well as the immeasurable amount of patience poured into the production process, that distinguishes them as champagnes of House Barons de Rothschild.
"Chardonnay, Chardonnay, Chardonnay – that's all their quality is about," were the words of wine expert Chris Low Kam Loong as he presented an introduction to Champagne Barons de Rothschild during an exclusive wine pairing dinner at Sabayon in EQ Kuala Lumpur. The cuvées, he explained, were born from a collective family desire to create a brand of champagne capable of matching the finesse of the Rothschild dynasty's existing wines. Pointing out that their champagnes are aged on lees for a minimum of three to four years before disgorgement (compared with the industry standard of 15 months), Low remarked, "Only a champagne house that puts quality before price can do this."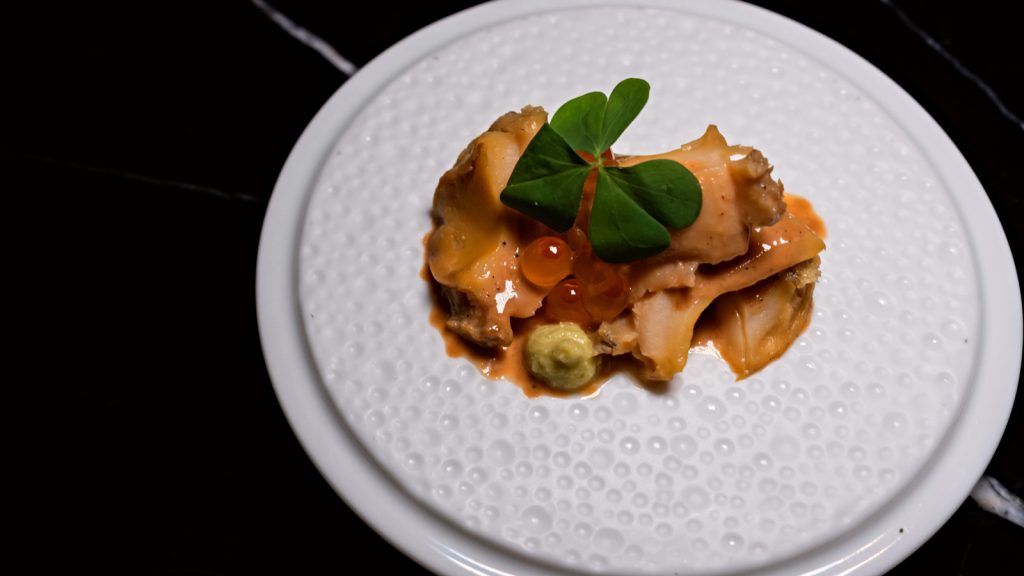 The dinner, held in mid-March, was an ideal opportunity to explore the Champagne Barons de Rothschild range, and also to venture further into the estates under the family company, Baron Philippe de Rothschild SA. After beginning with a pale gold, brioche-accented Champagne Barons de Rothschild Brut NV, guests dined on T'lur caviar egg toast with a confit yolk, served alongside a Domaine de Baronarques Grand Vin Blanc 2014. Creamy, weighty, and with a touch of oak, it was a Chardonnay that looked towards its Languedoc terroir and the Domaine's evolution under the management of the Rothschild family since its acquisition in 1998.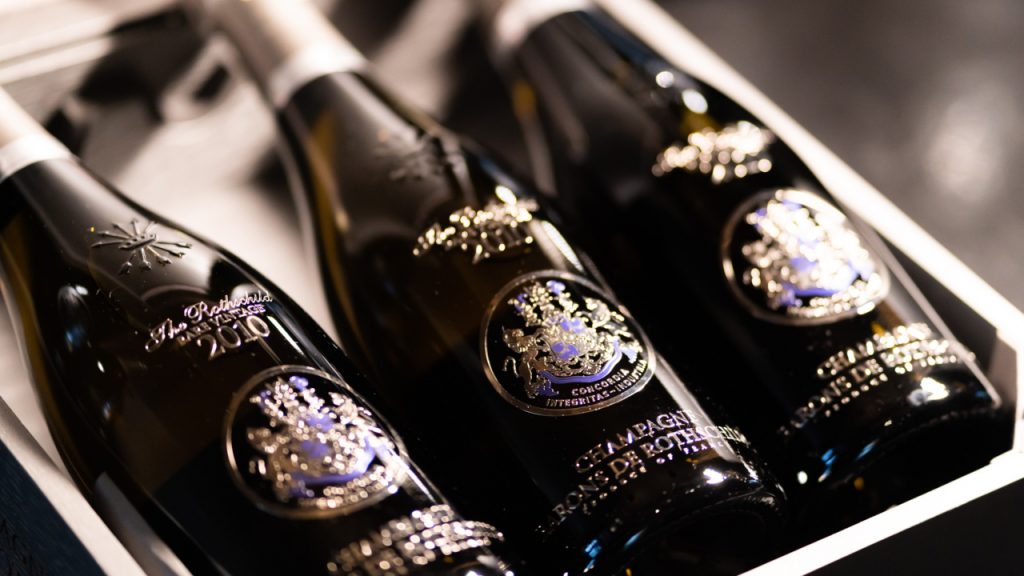 The superstar of the evening—The Rothschild Rare Vintage 2010—accompanied a Nova Scotia lobster and artichoke barigoule, padding out the dish's crustacean foam with its minerality and complex notes of praline, tonka bean, and citrus. (A minimum of eight years bottle-ageing on the lees contributed to the yeasty overtones of this 100 per cent Chardonnay, blended from four grands crus sourced from the communes of Avize, Cramant, Oger, and Le Mesnil-sur-Oger.) Then came a spicy, leathery Domaine de Baronarques Grand Vin Rouge 2010 with an aged Moulard duck breast, pitting its eucalyptus-like astringency against the bird's natural gaminess and a smattering of lavender.
For dessert, a strawberry shortcake with lemon mascarpone snow and strawberry sorbet was used to highlight the low dosage of the morganite-hued Champagne Barons de Rothschild Rosé NV, which charmed guests with its fine bubbles and honeyed aroma. Rather than concealing itself in sweetness, this blend of 85 per cent Chardonnay and 15 per cent Pinot Noir let its subtlest notes of wild strawberries, citrus, and raspberries out to play. It may as well have been a direct statement from the Rothschild family: champagnes of this calibre speak for themselves effortlessly, so long as you give them time.