A vibrant Porsche Taycan is adding a splash of colour to Singapore's Gardens by the Bay as part of the Dale Chihuly: Glass in Bloom exhibition. The nature park is hosting a display of the American sculptor's work until 1 August, with Porsche as official automotive partner. Chihuly is known for his blown glass pieces and unrestrained approach to colour. The exacting technical challenges of glassblowing has not stopped him from elevating the craft into explorations of organic form and composition. This is Chihuly's first major garden exhibition in Asia.
"Our partnership with Dale Chihuly: Glass in Bloom is a strategic fit for the puristic Porsche Taycan, as both seamlessly harmonise art and design with craftsmanship, and innovation with tradition. It's a clear symbol of our brand's commitment to piloting lighthouse projects that share what Porsche stands for as we evolve and grow in Southeast Asia," said Arthur Willmann, Chief Executive Officer of Porsche Asia Pacific.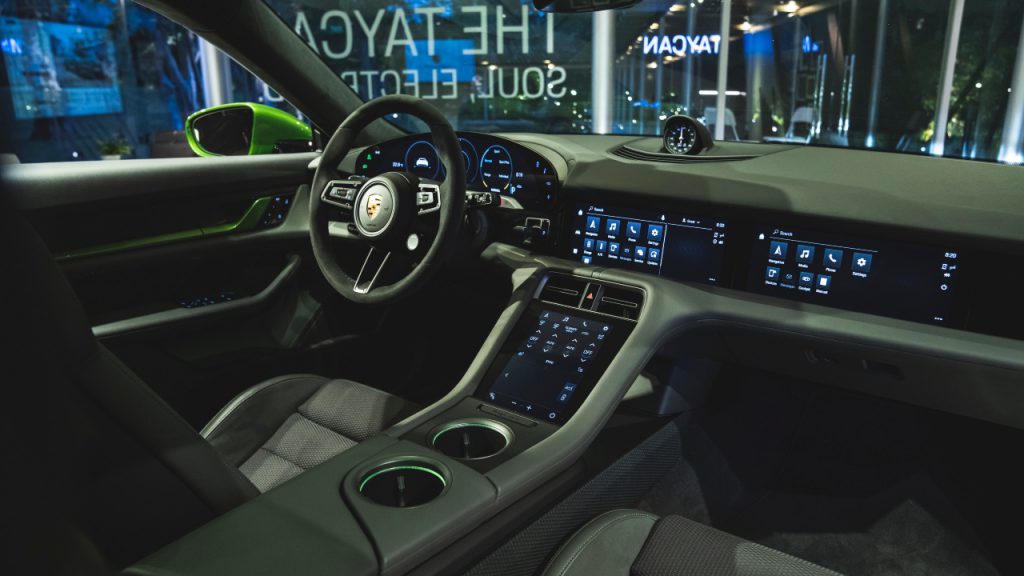 The display Porsche Taycan is wrapped in livery patterned after Chihuly's award-winning 'Persians' series. For a time in July, Porsche is also offering guests the chance to take the Taycan for a test drive around Gardens by the Bay to experience the venue's horticultural attractions as well as that of an electric vehicle that may well be the blueprint for future performance motoring. After all, 70 per cent of Asia-Pacific Taycan buyers are new to the brand, a resounding statement on regional interest in electric platforms.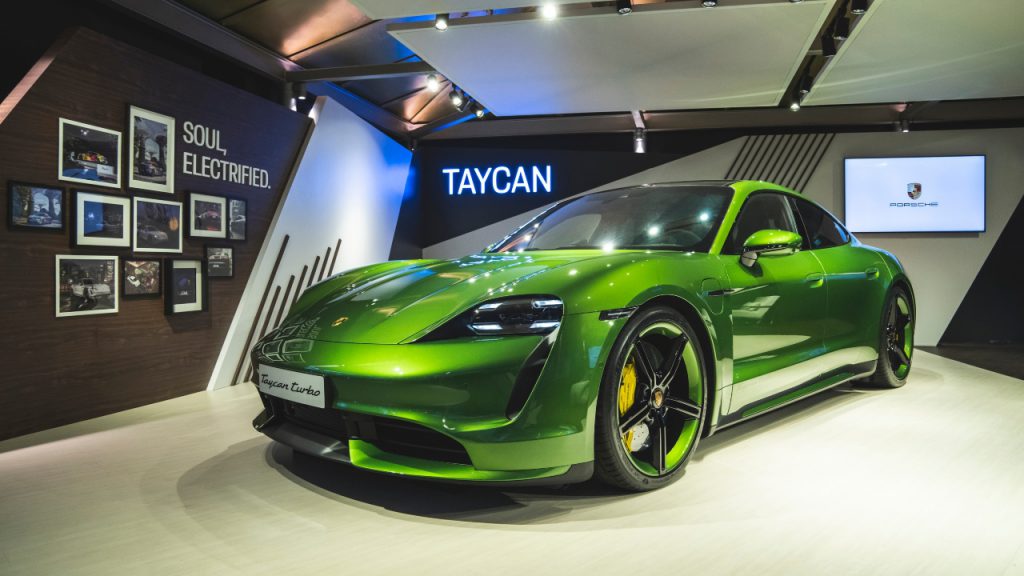 It has been a strong year for Porsche Asia Pacific in general, achieving a record first half performance in 2021 of 87 per cent growth compared to last year. Almost half of all units delivered were either the fully electric Taycan or one of the brand's other plug-in hybrid, which includes the ever-popular Cayenne SUV and the four-door Panamera. This is in line with the brand's global target to have 50 per cent of its deliveries to be fully or partially electric vehicles by 2025. Its goal is to up this to 80 per cent by 2030, and the popularity of the Taycan and Porsche's investment in charging networks throughout Singapore and Malaysia may mean that the region will be a significant contributor to this.