Perhaps the biggest revelation for adrenaline-seekers in the automotive world recently has been the announcement of the RM1.3 billion OPen Road International Circuit (ORIC) & Integrated Resorts in Langkawi. This project will sit on 183 acres of sea-facing land on the southern coast of the main island of Langkawi, a mere 15 minutes from its international airport. This project represents the fruition of a dream by motorsports-loving founder Dato' David Goh of OPen Road Asia Sdn. Bhd., whose joint-venture partnership with Permodalan Kedah Bhd, the Kedah State Government's investment arm, is bringing the most exhilarating venue for motorsports to life.
Here, he details the incredible plan to transform this island into an adrenaline paradise for those who live life on the fast lane.
---
Langkawi makes sense for this project because of its supercar population; it is currently estimated to be at least 1,600 units, with a projected increase of 200 annually. Under the tax-free regime found only in Langkawi (the other lesser known one being Labuan in East Malaysia), these cars sit in storage three-quarters of the year on the island. It frequently gives rise to maintenance issues, and sometimes infringes on warranty clauses. So it starts for us with a smart storage option similar to luxury car showrooms; we have built the first climate-controlled fully air-conditioned auto storage facility in the region to cater to this obvious need. In time to come, we will offer futuristic glass-encased storage cylinders similar to Volkswagen Car Tower at Autostadt in Wolfsburg, Germany with a capacity for 900 cars across five towers.
With this then comes the track idea. By Q3 of 2023, the 3.808km-long OPen Road International Circuit racing track, together with a 2.349 km National Track and a 1.671 km Club Track, will open to motorsports aficionados as an FIA Grade 2-compliant racing circuit – able to host any and all races except Formula 1 and Moto GP races. This RM180million circuit is modelled after the fabled Nurburgring – including its carousel – and is designed by the award-winning Apex Circuit Design Limited, the United Kingdom, known most recently for their work on the Miami F1 Circuit. Our clients will be able to use the racing track for as little or as long as they please with pre-loaded ORIC Cards, as easy as entering and exiting a carpark.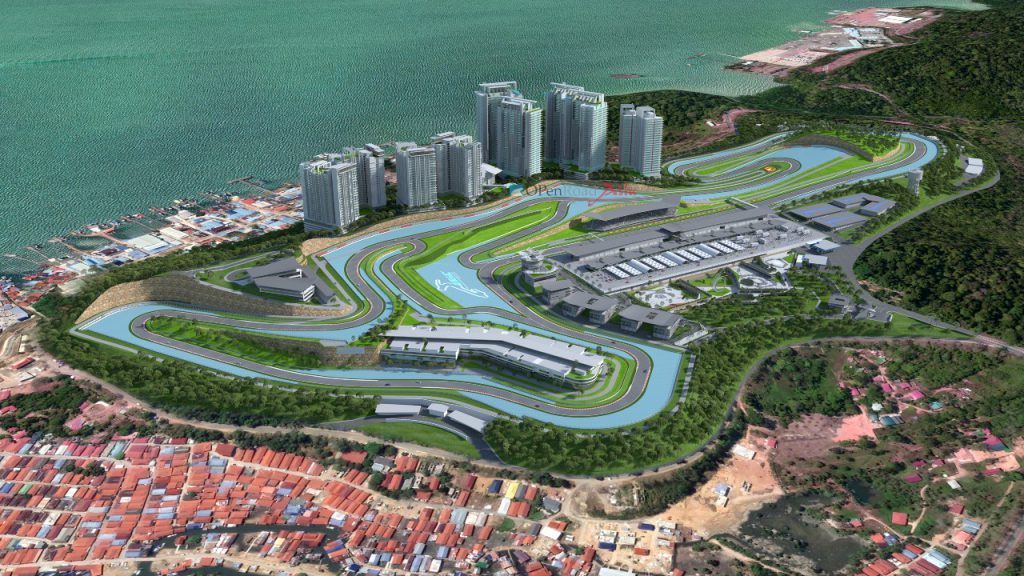 Our joint venture with Bursa Malaysia's oldest listed property developer Symphony Life Bhd enables us to tap into their deep experience in producing high-end residential and commercial buildings such as the Samsung-built Star Residence in the vicinity of KLCC– and gives us immediate capabilities to develop the luxury condominiums, five-star hotels and retail luxury precinct alongside the racing circuit as part of the integrated master plan. Our project also provisions for over 80 high-end boutiques offering duty-free shopping of top luxury brands and fine-dine venues to our clients and visitors.
To make it a fully integrated experience, we will also establish five automotive 4S dealerships to offer the right brand and service experience for our clients, where their cars will be kept in top track-ready condition throughout the year, and even fully charged in the case of EVs.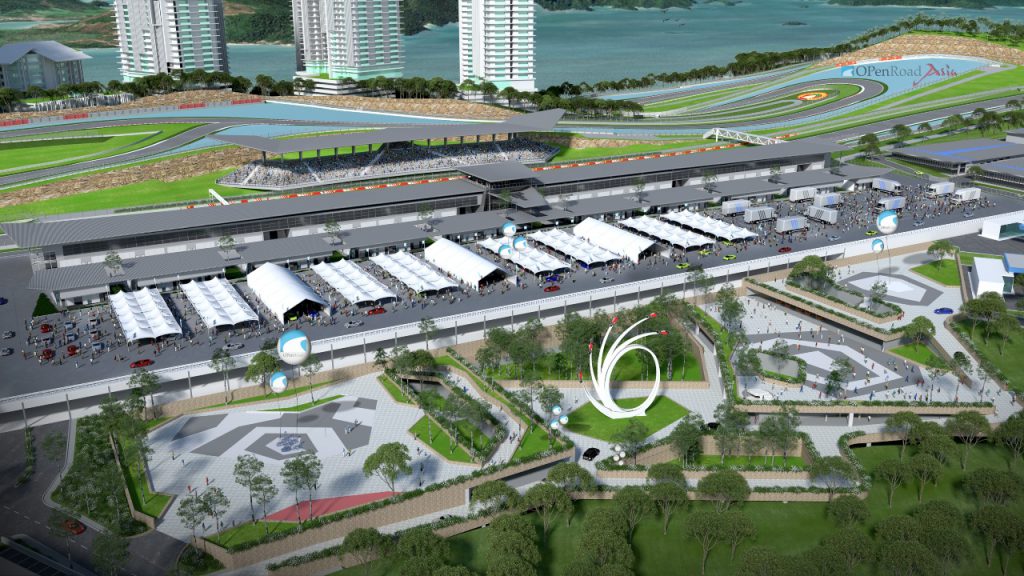 To me, nowhere else in Asia offers the unique advantages that Langkawi enjoys. It's an amazing duty-free destination with a phenomenal nature setting, and a yearly arrival of no less than 3.5 million visitors. Approximately RM7.2 billion has been ploughed into the infrastructure that Langkawi now enjoys. It boasts an airport runway for wide body passenger jets, the best deep-water marinas in the country and enjoys strong tourism promotion. Our proximity means that we are within a direct flight of anywhere from the Middle-East to East Asia.
We are on turbo-charged development mode now, there's plenty of excitement of course from supercar aficionados. The thing that gives me a lot of satisfaction is the spillover effect from establishing what we feel will be a 'Monaco of the East' where the cost of ownership and maintaining a supercar-owner lifestyle is significantly less. It would be a great legacy indeed, and I feel really fortunate to have this amazing opportunity for us to do this.
---
Photos: Marcus Wong / MV Perspective