"I'm in London and the sun's just come out," notes Sir Paul Smith, his voice crackling with energy through the telephone. "It's been grey and rainy all day until you called, so you obviously had a strong influence." Far be it from me to deny the power of the Malaysian tropics, it's not difficult to imagine that the sun always does come out for Sir Paul.
Having spent a lifetime embracing vibrant colour palettes and channelling a quirky sense of humour into his designs, Sir Paul's irresistible sense of joy has accompanied his creations since the British brand was founded in 1970. Beside his gloriously sharp, striking suits and his signature rainbow stripes, Sir Paul has poured his sunny disposition into tandem bicycles, floor lamps, and an electric Mini Cooper SE. His new Spring/Summer 2022 Men's collection, in turn, presents an impressive display of solar-powered buoyancy.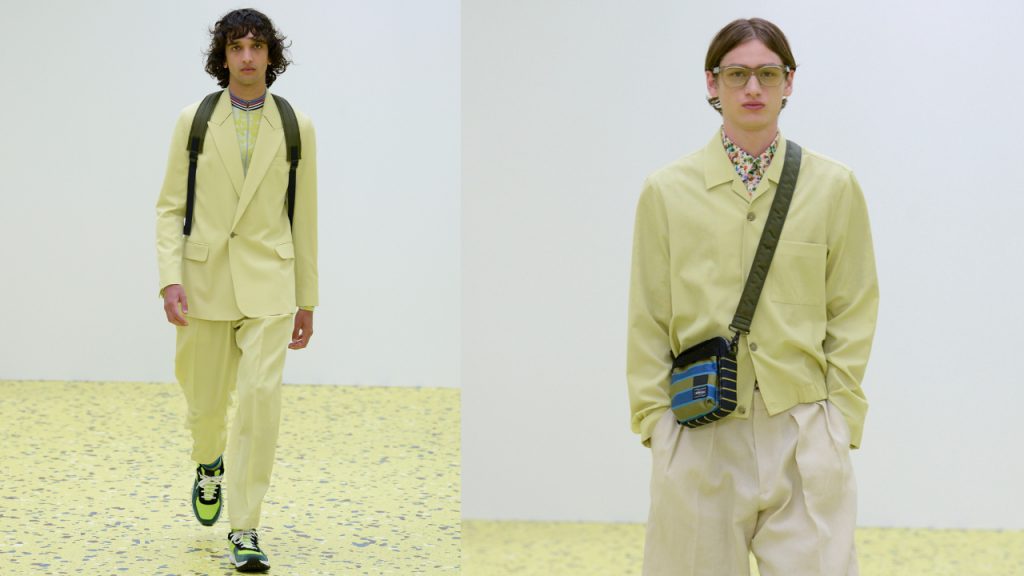 "It's very much a colour story of optimism," he explains. "Lots of happy colours – and we certainly need it, what with lockdown. It's a collection I've been dreaming about: being outside again and referencing the colours you enjoy within a day. I have a home in Italy, so it starts off with the citrus and lemon colours of the early morning sun, then goes through to the terracotta of old Tuscan buildings, and a blue sky."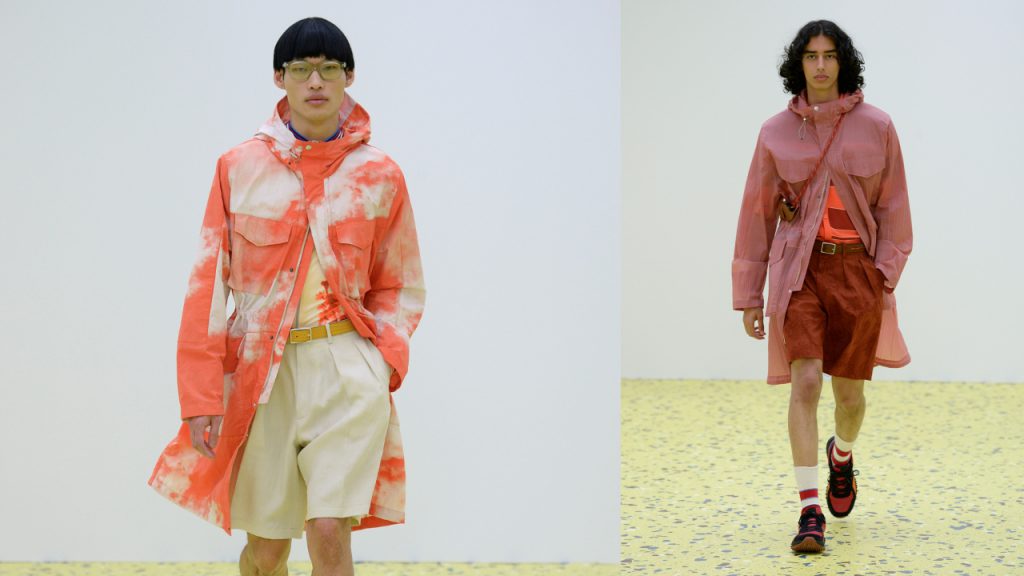 Paul Smith points out pieces that speak to a collective yearning for celebration and adventure – a safari suit in buttery sea island poplin, a rust-coloured linen suit – but are also grounded in practicality. "A lot of us have clothes in our wardrobe that we've not had the opportunity to wear for a year and a half. This collection is one from which you can buy a jacket, a piece of knitwear or some shorts, and add them to your existing wardrobe for a whole new look with lovely colours or sunflower prints."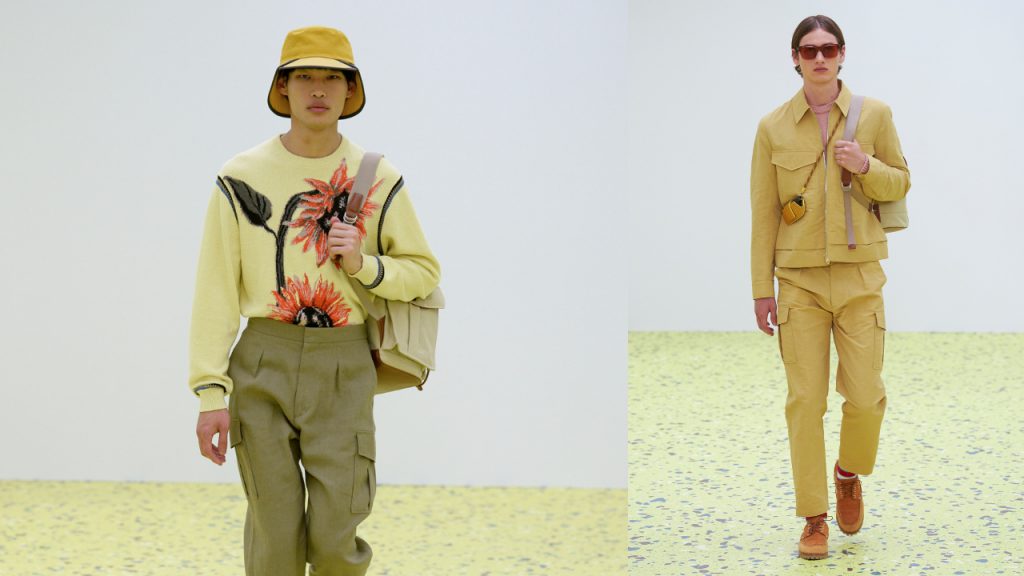 The construction of many of the Spring/Summer 2022 Men's designs may be noticeably relaxed – "It's just the modern wardrobe, after the way we've been dressing in lockdown…" – but Sir Paul himself eschewed the pandemic's sartorial staple of pyjamas. Remaining fiercely loyal to the traditions of suit-wearing, he reveals he wore a suit to work in his Covent Garden headquarters every day during the United Kingdom's lockdown. "Which makes me smile! I enjoy wearing suits, even with nobody else around. I'd get into my little Mini in the morning, unlock the building alone and sit there in my suit."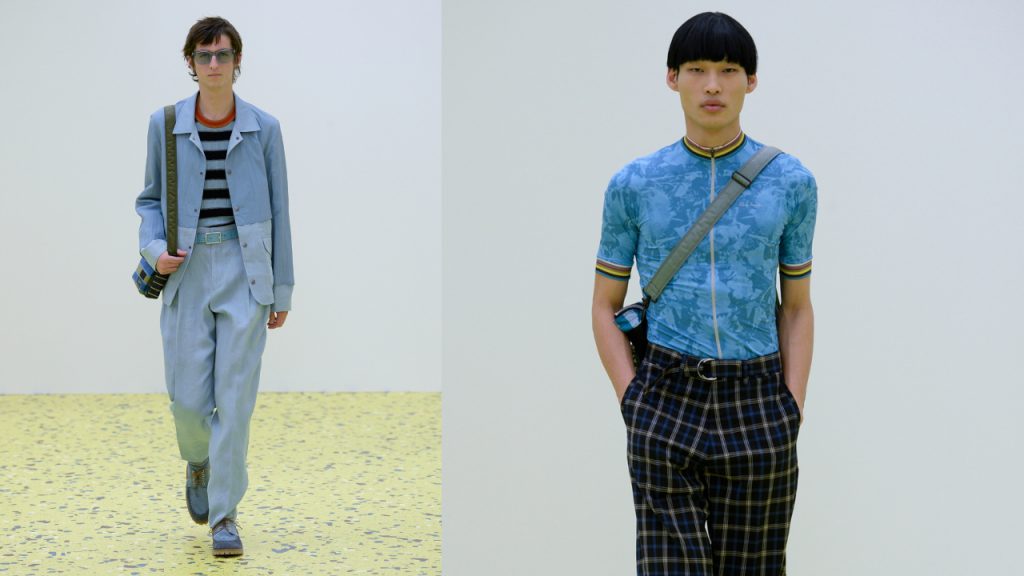 Perhaps his solitary time in an office normally buzzing with 180 people provided Sir Paul with a wealth of food for thought for Paul Smith's Foundation – a charitable organisation that he launched in October 2020, coinciding with the brand's 50th anniversary. Serving as a font of helpful advice for creative people, its website provides an easily accessible online archive of Sir Paul's snippets of wisdom, covering everything from the knotty task of decision-making to building a creative environment.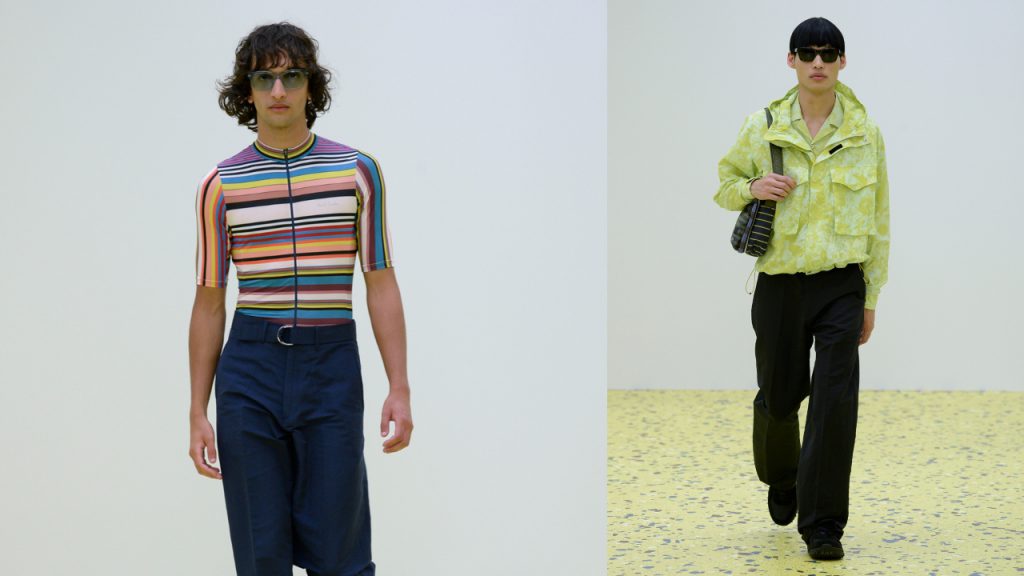 "We've got some lovely friends of the Foundation now," he says cheerfully, "Young people we've really helped and influenced. There've been such interesting people." When asked who he's relied on for advice throughout his own career, he laughs. "Instinct, I think! And my wife, who I've been with since I was 21 – she's very wise and luckily, has kept my feet on the ground. She's shy, calm, happy with silence, and well read, so I'm the one that's always leaping around everywhere, full of energy. It's a good balance."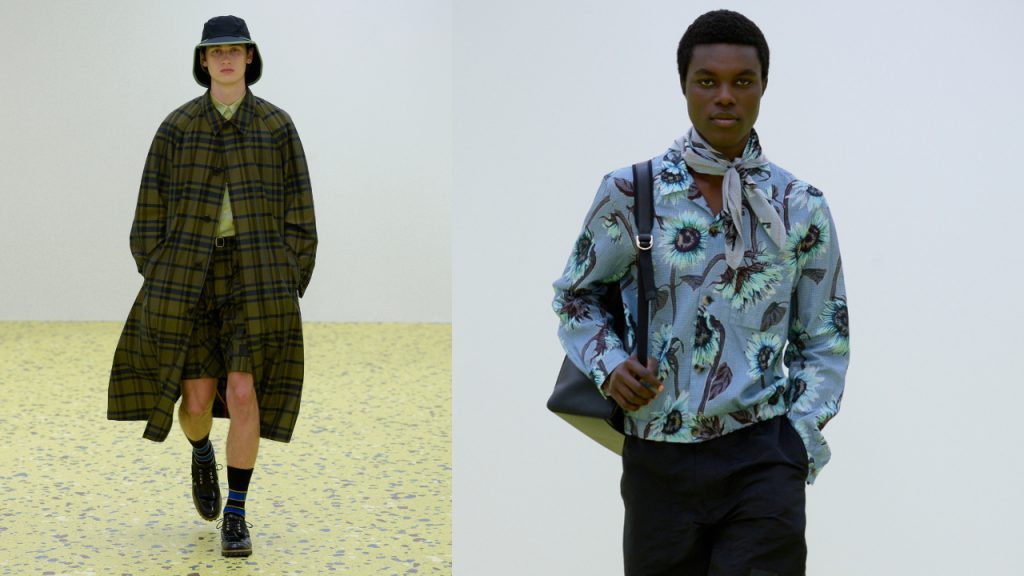 Perhaps he should upload some relationship advice to Paul Smith's Foundation website as well, then? "Maybe a bit of that next!" he responds thoughtfully, before ending our call to head out of London on a post-collection launch high, in search of the real Tuscan sun.