Across a span of two generations and 80 years, the design studio of German Frers – renowned for their successful racing yachts designs – have just completed their latest project: a racing vessel, the Recluta. And upon her completion, she sailed for her first time, bearing parts of her namesake which was last seen during the Buenos Aires–Mar del Plata race of 1942.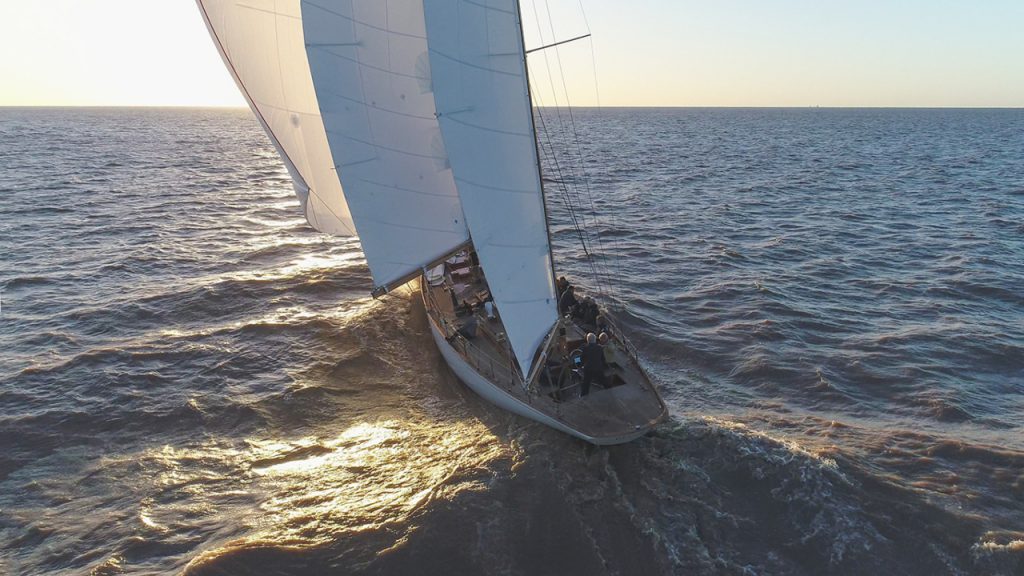 The Recluta's story began when German Sr (1899 – 1986) helped change her rigging into a Bermuda type as a favour to his friend and her owner, Charles Badracco. That vessel was built in 1901 by Camper & Nicholsons in the historic Gosport dockyard under another name and arrived in Argentina in 1940, where it was christened.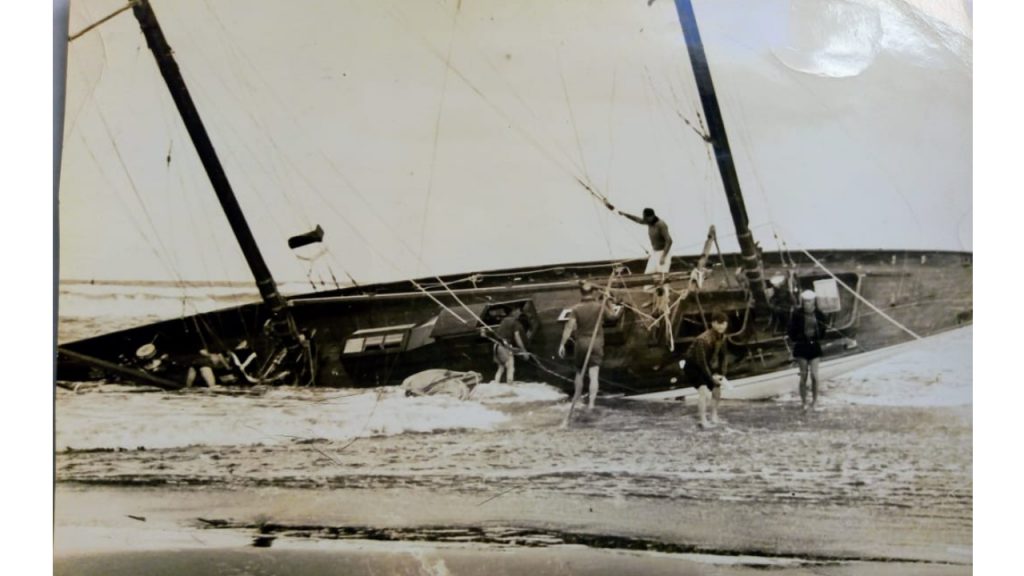 Alas, during the 1942 race, a terrible storm and an attempt to save an overboard crewmate caused her to permanently run aground. Badracco salvaged what he could and dynamited what remained of the boat. Following this, Badracco commissioned German Sr to design a successor to the Recluta, which was to be the biggest sailing boat in South America at the time. Unfortunately, circumstances of the war led to a shortage of metals causing its construction to be postponed indefinitely.
View this post on Instagram
Over that period, the Frers family proved incredibly prolific, designing sailboats on commission for various boatyards and accounting for over 1,300 designs across three generations of Frers. Their boats would go on to grace Admiral's Cup teams and America's Cup campaigns, and German Jr also played a part in the Prada/Luna Rossa America's Cup campaign in 2000.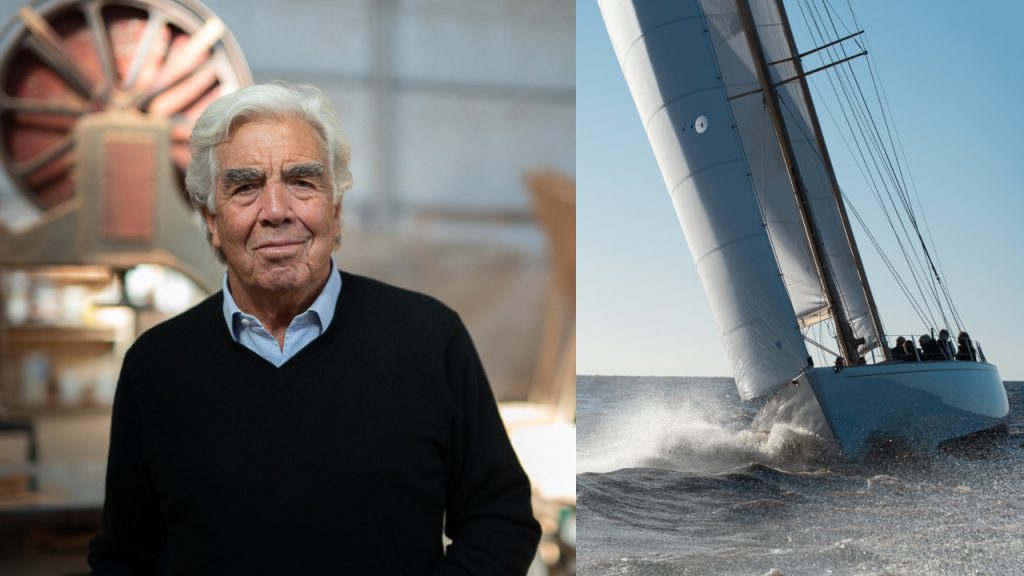 German Jr, the man who successfully brought forth his father's vision of a new Recluta, recalls: "When I first started working at my father's studio, my father (German Sr) used to tell me about this one special boat that he never managed to build." And even as German Jr grew into the family business of sailboat building, those blueprints of the Recluta would still be hanging on the studio wall. So when German Jr was casting about for a new boat design in 2016, he remembered the Recluta, and immediately felt the deep connection to this project. Construction began in 2017 and crucially, utilising the salvaged pieces of the original Recluta such as its main mast (which had been set up on the Juna (62-foot German Frers Sr sloop, 1952) and the mizzen mast used on the Fjord II (German Frers' personal yacht at the time, 1942). A chronometer from the original Recluta was given to a dear friend and is set to be installed in the new Recluta.
"I like classic boats because of their look, the aesthetic aspect," German Jr states. "I can't do them today because professionally it wouldn't be correct. I cannot do something that technically goes back in time." Thus the Recluta of today stands out because German Jr realised a design right down to its length (66.7 feet) and width (15 feet) which was meant for an era that passed. "I kept my father's blueprints as they were," he shares, adding, "I did change the interior layout, since the way of living inside a boat is what has changed the most."
As the Recluta project went on in Buenos Aires, the next generation met with the last. Zelmira Frers, German Frers Jr's daughter who is both a professional photographer and architect, began photographing and documenting her father's progress on the Recluta. "I had always looked at my father's work from a distant place. I didn't really know what he had done until I started taking pictures of the boat's construction," she told Robb Report Malaysia. However, as her documentation carried on, she couldn't help but feel a connection to her father's project.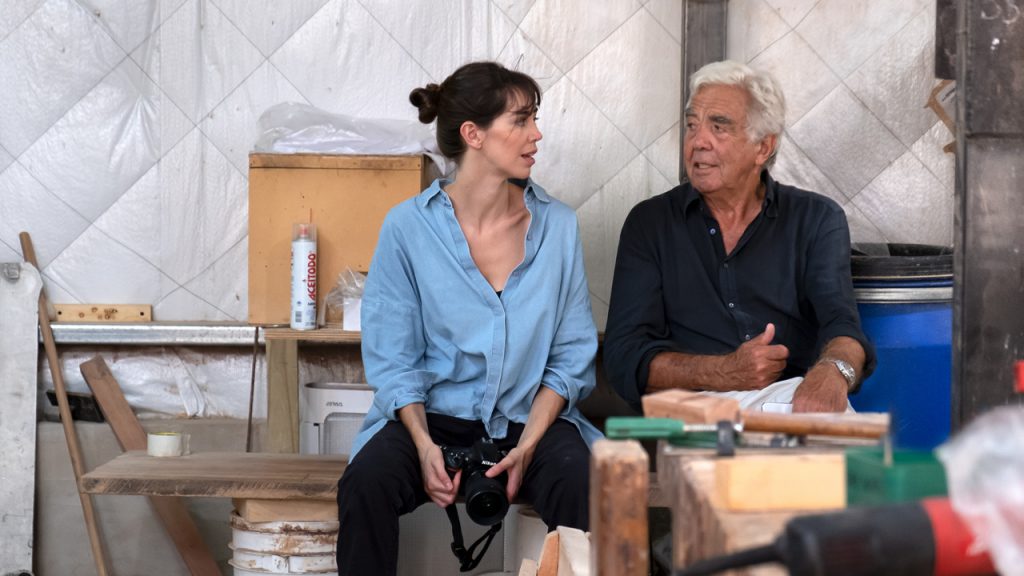 "It was the taste of the unexpected; it was something beautiful to watch, with an intriguing environment, a craft I thought no longer existed," she said. What she didn't expect was that the process of rebuilding the Recluta would take her on a journey into her family's past. "While working on documenting his work with photos, I had the opportunity to have long conversations with (Frers Jr), ask him about his projects, as well as… his memories from childhood. I also wanted to understand how his relationship with his father had been… it was a deep journey into the family."
For three years, Zelmira carefully photographed and documented the construction work done. Then, working with publisher CMYK Buenos Aires, she compiled her photos narrowing an initial stockpile of 34,000 shots into the top 100, her conversations with her father, everything she had learned from the project into a 258-page book of photographs and dialogue entitled The Story Behind Recluta, portraying the story in different layers from the construction process, the carpenters' personalities, and an intimate insight into her father's relationship with his father. The entire book is also a microcosm of Argentina's golden era of yacht-building.
View this post on Instagram
As for what German Jr will do with the Recluta, Zelmira says that for now, the boat will be used for cruising and racing. German Frers Sr's vision lives on with the Recluta's completion, passing an inherent knowledge and legacy onto the next generation. "In this case, time relates to continuity, to the knowledge that is transmitted from one generation to another, with the things that are kept, the knowledge that is preserved," Zelmira says, adding, "And there are things that resonate something very symbolic and poetic, that has precisely to do with that…with continuity." The Recluta lives on.
---
The Story Behind Recluta will be available to the public on 1 October 2021 and is available of pre-order for €50 here. It will be presented at Les Voiles de St Tropez (27 to 30 September) and will retail for €75 following its launch.
Photos: Zelmira Frers, Ezequiel Diaz Ortiz, Juan Rojas