The St. Regis Kuala Lumpur's national heritage-infused 'Malaysiaku: A Reimagined Malay Heritage Menu — Of Rites & Rituals' dining series returns to The Brasserie for the third year running – this time with a six-course menu inspired by Malay wedding traditions. Tracing the journey of a courting couple from their first romantic overtures to the akad nikah solemnisation ceremony and wedding reception, the meal incorporates distinctive flavours from all 14 states of Malaysia, along with familiar nuptial elements like rosewater and betel leaves.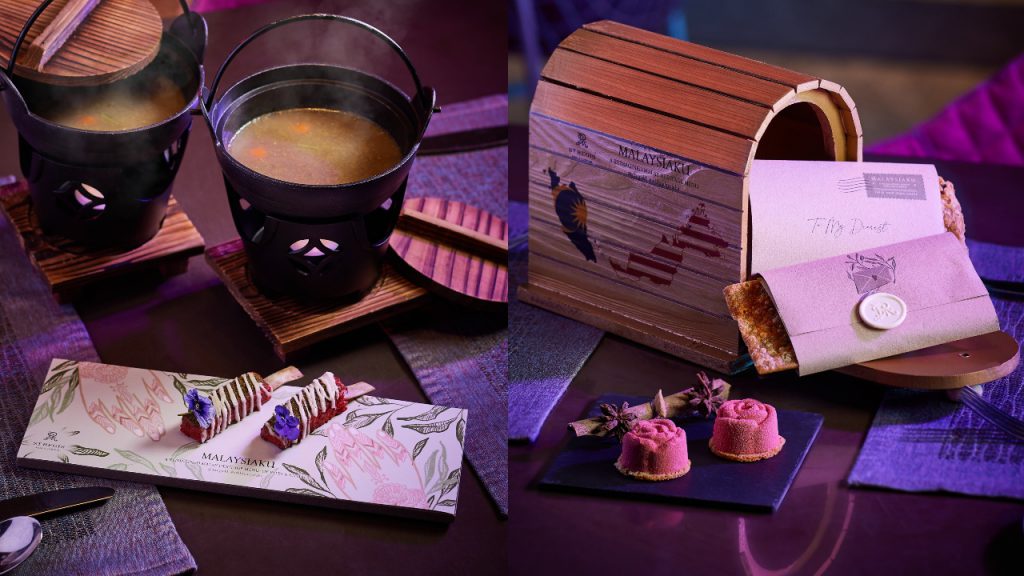 The collaborative work of four of the hotel's Malaysian chefs – Norazizi Bin Taslim, Mohd Ridzwan bin Mohamed Rasit, Saiful Anuar Bin Mohd Mimyamit, and Azizol Bistaman – this year's 'Malaysiaku' menu makes every effort to dazzle diners with creative and imaginative dishes. Memorable courses include a fish cracker love letter and a rose fashioned from sambal-laced foie gras (representing the states of Terengganu and Melaka respectively), both delivered in a charming wooden mailbox, and a doughnut engagement ring topped with caviar and gold leaf.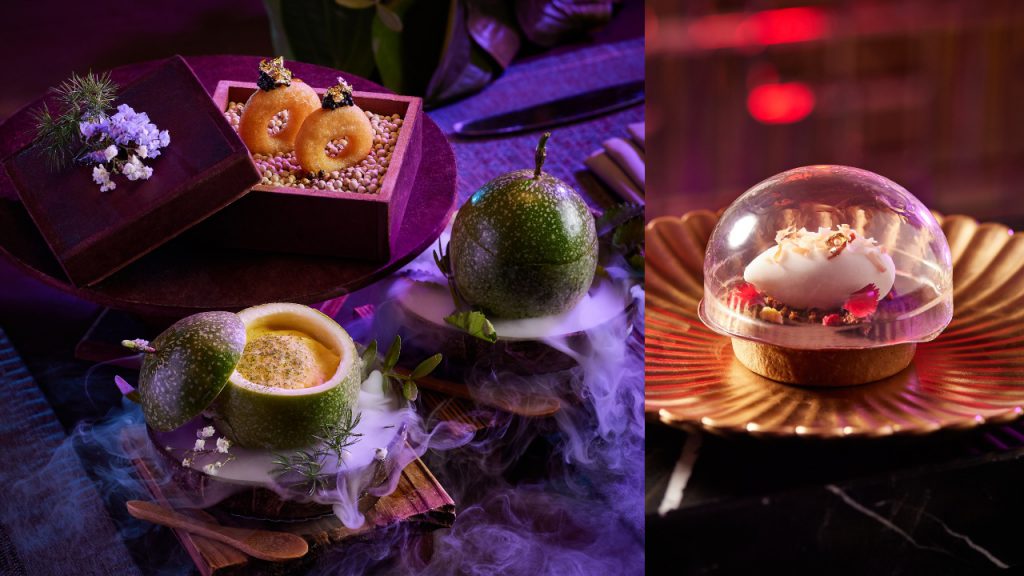 For those who choose to experience the meal in The Brasserie itself (takeaway and delivery options are also available if you prefer the comfort of your own dining room), 'Of Rites & Rituals' is nothing short of a sensory extravaganza. Dry ice smoke billows out from beneath a passionfruit-flavoured Kelantanese kerabu sotong salad, and a wajik dessert of glutinous rice arrives as rosewater is spritzed liberally into the air around you, as the customs of the merenjis or blessings ceremony dictate.
Meanwhile, the visual richness of a flower-bedecked quartet of amuse-bouches (arranged to resemble a Tepak Sireh set from a Malay meminang proposal ceremony) and a resplendent platter of akad nikah-themed delicacies from Wilayah Perseketuan and Johor are sights to marvel at. After months of home dining, The St. Regis Kuala Lumpur's 'Malaysiaku' menu is a welcome reminder that the variety and vibrancy of our nation's cuisine always deserves to be celebrated – even more so if there's a wedding involved.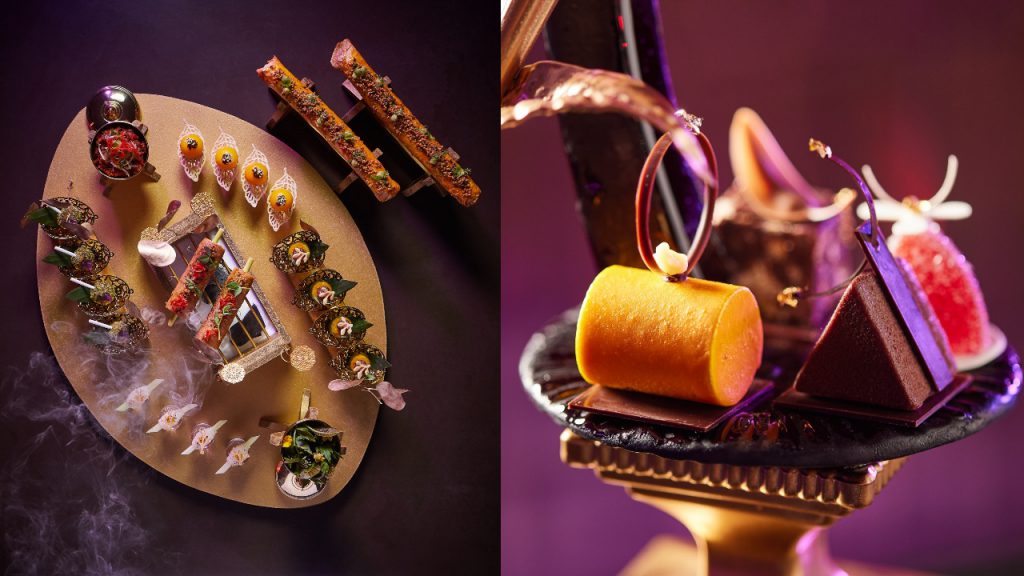 'Malaysiaku: A Reimagined Malay Heritage Menu – Of Rites & Rituals' starts from RM388 per person and is available for dine-in at The Brasserie on 10 and 16 September. It is also available for takeaway or delivery between 1 to 15 September (excluding 10 September).