With pandemic restrictions slowly being eased and dine-in once again permitted, Nobu Kuala Lumpur has taken the opportunity to entice old and new customers back to its premises at Shoppes at Four Seasons with the Signature Creations for Two menu (RM428++ for two people, RM798++ with drinks pairing). To comply with social distancing protocols, the restaurant has streamlined its occupant limit from 215 to about 80, and for the time being is operating only its dinner service.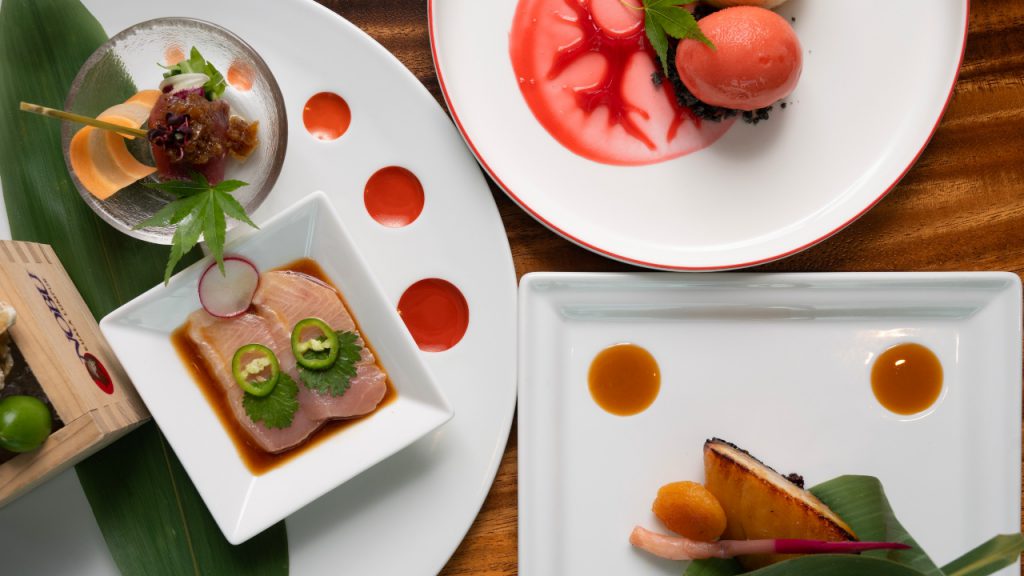 The six-course meal is an especially fine introduction to the Nobu style, featuring core dishes expressing the 'Japanese-with-a-twist' philosophy that made the restaurant chain famous. The first course is Moriawase (assorted sashimi), and the second is the Chef's Selection of Sushi; both are built on classic fundamentals but with a judiciously applied toppings that enhance but do not overpower. The opening salvo of fresh oyster and tuna sashimi, for example, have onion-based toppings, while the yellowtail is topped with a jalapeno pepper. There is a tartness to the sauces that offsets the richness of the fish, one that is refreshingly undercut by the Villa Conchi cava that is part of the drinks pairing.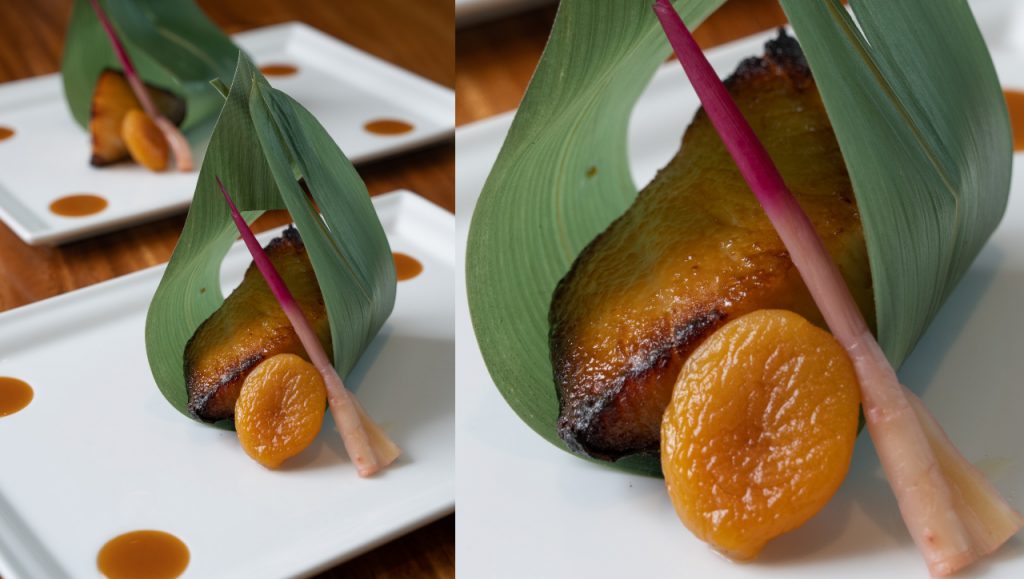 The sushi course stays on similar lines, with more body. Things are bolder, more savoury, and with additions such as sesame seeds, ponzu, yuzu, coriander, chives and chips of garlic on top of each of the four nigiri. The sake pairing for this course is particularly intriguing, as it was made specially for Nobu restaurants by the Hokusetsu brewery. In keeping with the typical Junmai Daiginjo class of most refined sakes, this one – the Nobu TK40 – is light and elegant, a great palate cleanser leading into the first entrée.
The third course of the Signature Creations for Two is Nobu's most famous: Black Cod Miso. A thick fillet marinated in a dark miso sauce with beautifully caramelised edges, there is not much to say about this one that has not already been said – except that it is very difficult to get bored of. Its flaky, buttery depths with rich, sweet overtones are an ever-welcome combination. The wine pairing here is a sauvignon Blanc Semillon from Chateau Lamothe-Vincent.
The second of the one-two entrée punches is a grilled tenderloin. The restaurant does have beef options that delve deep into its Peruvian influences in the form of spices and salsa, but this is not the case here – the sauce is a more typical savoury-sweet teriyaki, with a creamy soba risotto on the side. It is accompanied by a malbec from Bodega Norton.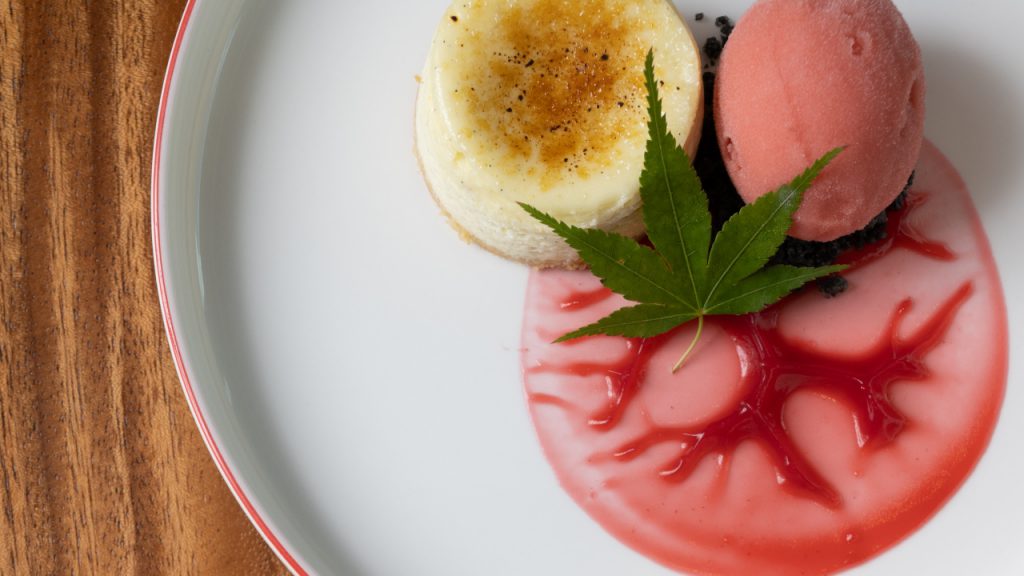 To calm things down, traditional Japanese makes a reappearance in a restrained serving of Lobster Somen. There is nothing complex here – the noodles are simple, the broth is clear, and the small portion of lobster is an unassuming highlight.
The quantities thus far have been substantial, but if one is not full, then rejoice at the dessert of Nobu cheesecake and its crisply scorched top, black sesame crumble, and yuzu strawberry sorbet. This can be washed down with a sweet Muscat dessert wine from M Chapoutier.
And if you've already tried all of these? Well, Nobu keeps a small rotation of off-menu dishes to surprise the savvier customers. Ask for the flash-fried seabass – you'll not likely be disappointed.
---
The Signature Creations for Two by Nobu Kuala Lumpur is available until 30 September. For reservations call +603 2380 0028, via Whatsapp at 019-389 5085 or Email: [email protected].