It takes one to know one. Painter, decorator, printer, publisher, collector and merchant – the Italian eclectic artist Piero Fornasetti (1913 – 1988) is considered one of the most versatile personages of the 20th century. By the time Fornasetti was in his 30s, his eponymous atelier would become the choice for art book prints of the industry's movers and shakers. In the 50s, he would also delve into furniture such as cabinets, consoles and painted tables expressed in the mid-century, Italian minimalist style of the time. For this season, French style maison Louis Vuitton who are, themselves, responsible for moving the needle on what fashionable is in the world, collaborates with Studio Fornasetti on a voyage into the exceptional. The studio, now run by the artist's son Barnaba – supplies Piero's famous Architettura theme inspired by Renaissance palaces and neo-classical buildings for Louis Vuitton's tribute to Fornasetti's 'baroque madness', one which produced over 13,000 art pieces throughout the artist's prolific career. Thus the iconic Malle Coiffeuse is reinterpreted by Louis Vuitton's creative director Nicolas Ghesquiére who transforms the trunk's interior into a vista of Fornasetti's recognisable black and white buildings through his Architettura theme. Limited to only 20 collector's pieces, each trunk measures over a metre (101cm) in height, with a length of 58cm and width of 69cm.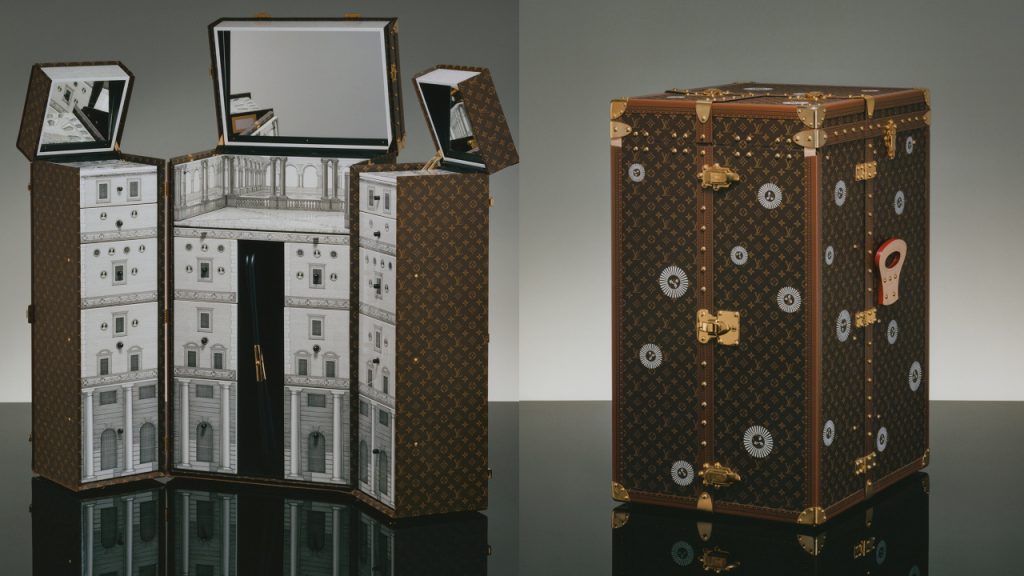 Delving In 
After selecting the Architettura artworks from the archives, artisans at the whimsical Fornasetti atelier located in Italy, prepare the illustrations for screen-printing.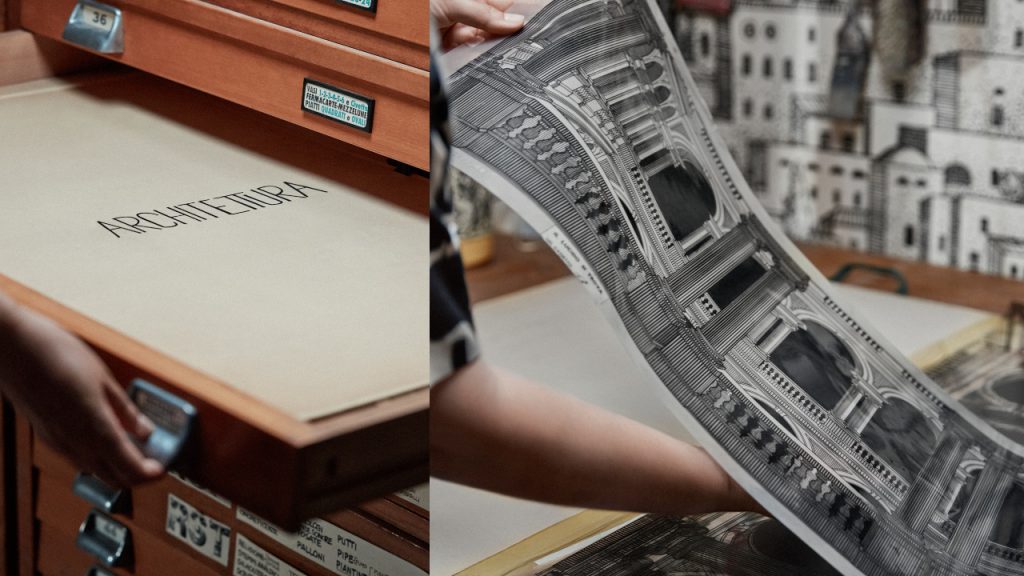 Learned Traditions 
Utilising silk screen printing, the atelier's artisans bring to life the optical illusions and remarkable patterns of Renaissance palaces and neo-classical buildings by Fornasetti, this time on lacquered wooden panels destined for the inside of the trunk.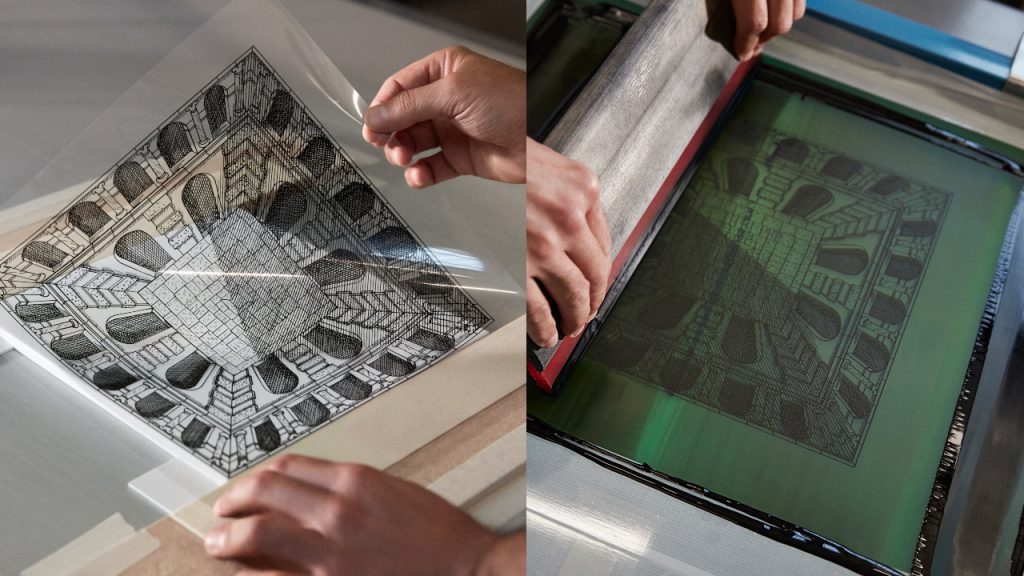 Details, Details 
Final details are applied by hand to the trunk's artworks on painted wood.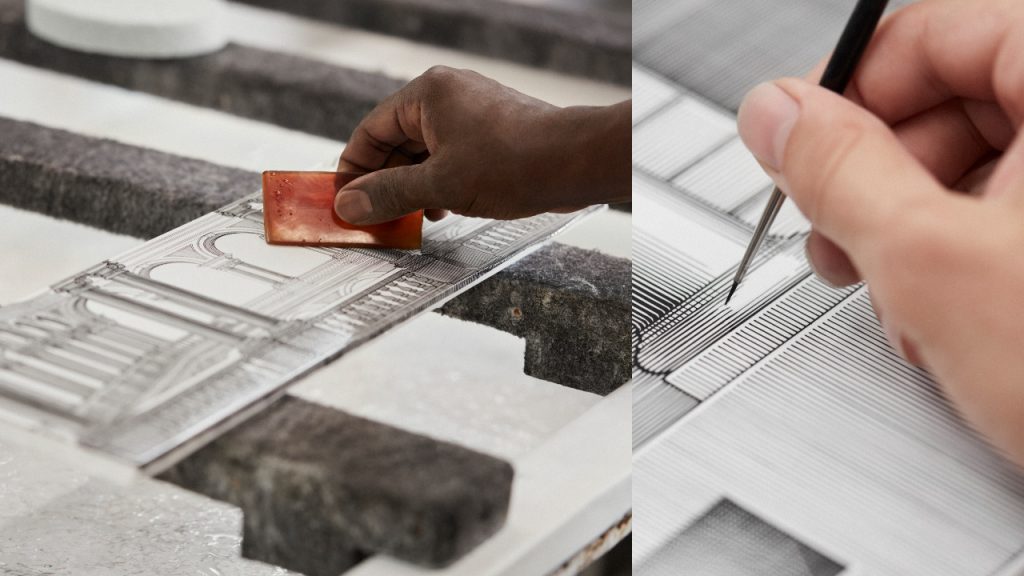 Building Blocks 
At Louis Vuitton's workshop in Asnières, the work to assemble the trunk begins, much in the same way it has since 1859 when the founder's booming business necessitated the move to this location. The Asnière atelier is the spiritual heart of the maison, with the key pieces including rare trunk designs and special orders being produced here.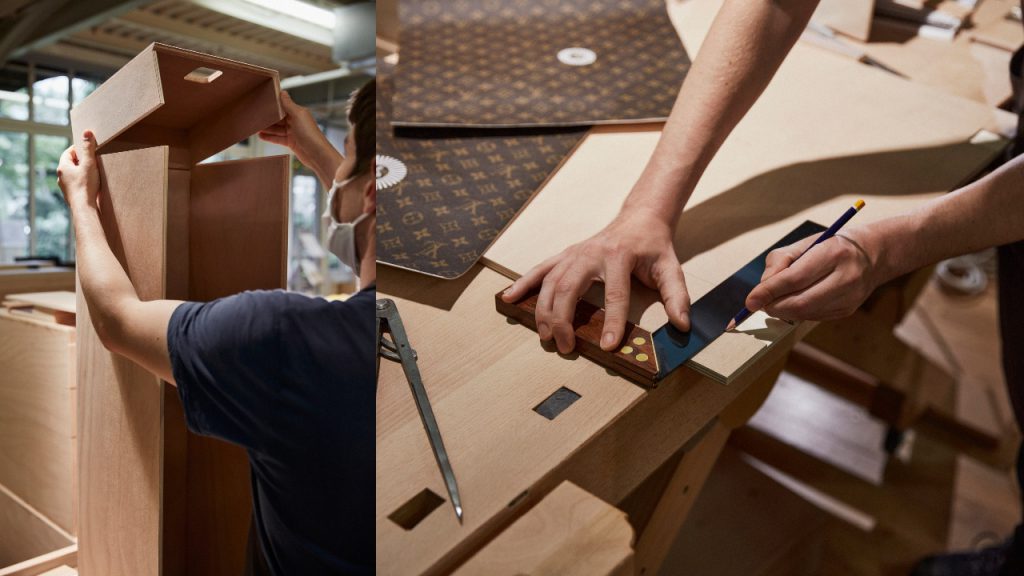 Frame Formation 
Panels of poplar wood are cut to create the trunk's frame.
Careful Cut
Pieces of Monogram canvas are hand-cut before assembling the trunk.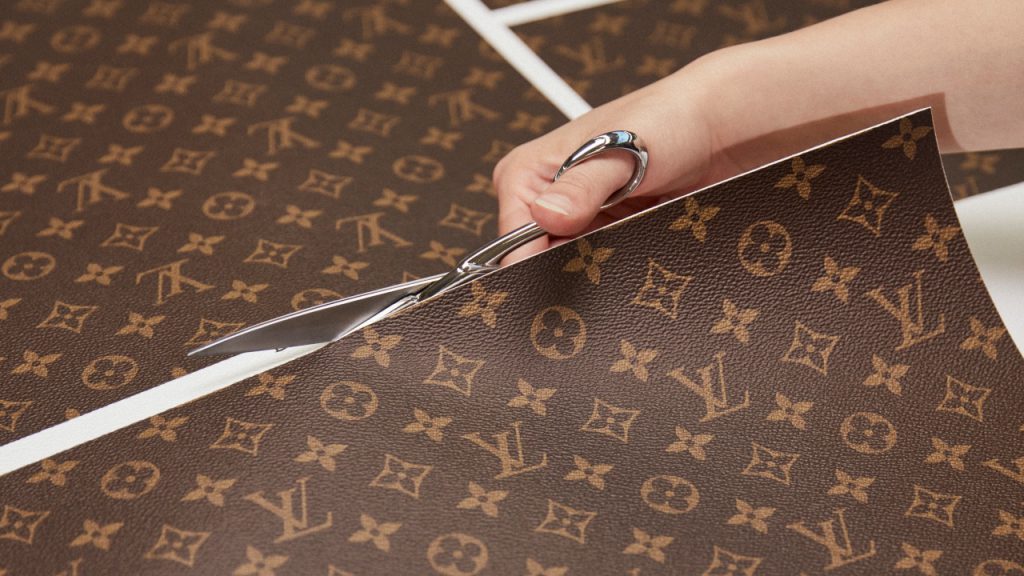 Life Giving 
Hand assembly of the painted panels on the Malle Coiffeuse bring the vision of Piero Fornasetti's Architettura to life, with the drawings' intricate lines forming new perspectives and illusionary spaces.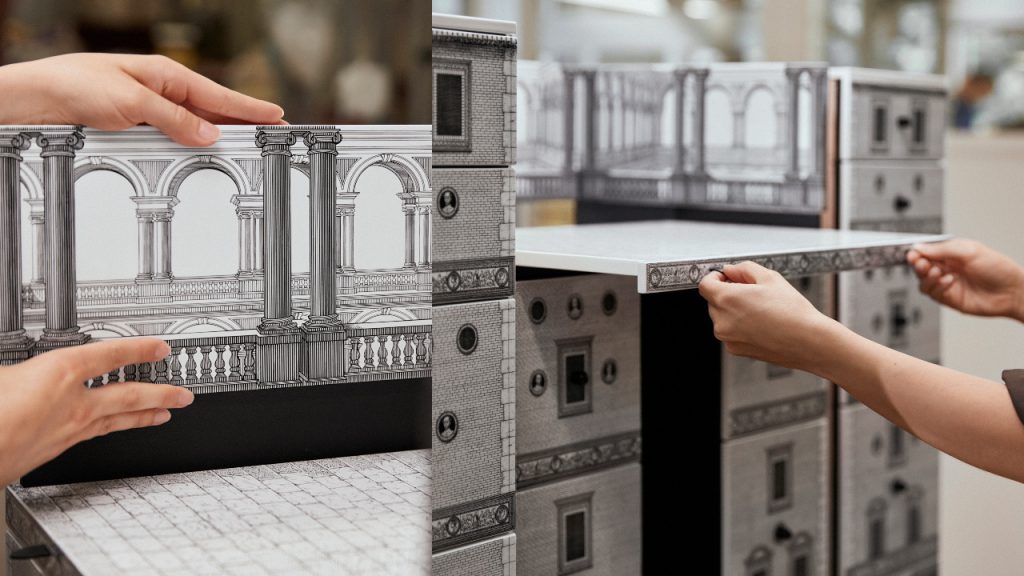 Smoothly Secure 
As a final flourish, the trunk's lock is tested and re-tested to ensure it works perfectly.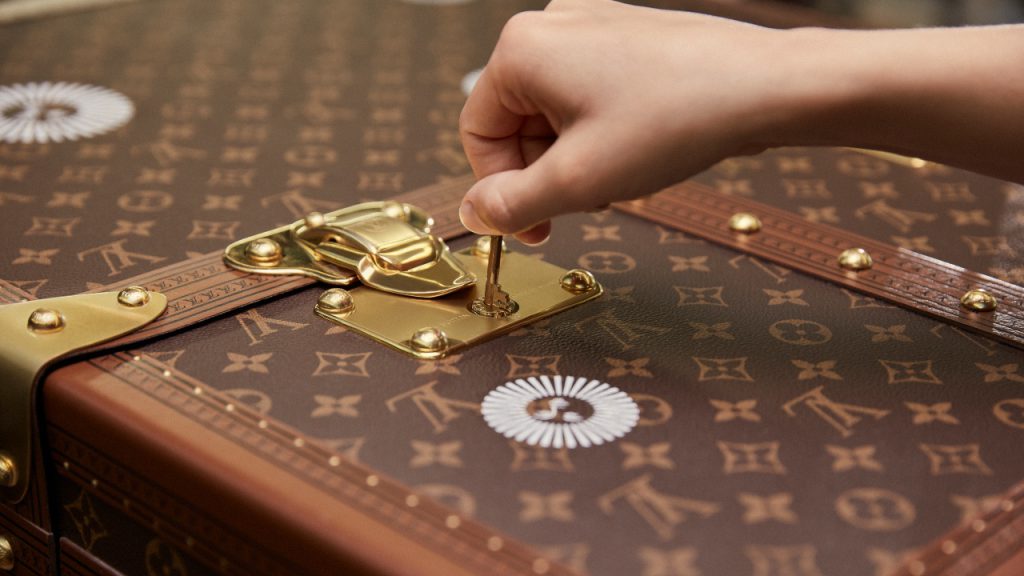 ---
Photos: Piotr Stoklosa and Thomas Cristiani