To step into a room or property shaped and enlivened by the creative eye of Martin Brudnizki – be it Fortnum & Mason in Hong Kong to two of the Grand Hôtel Stockholm's suites in the interior designer's Swedish homeland – is to enter a world of opulence. It is, however, a world where balance and subtlety carry as much weight as extravagance and richly textured details, levelling generous sprinklings of glitz and glamour with refinement and functionality.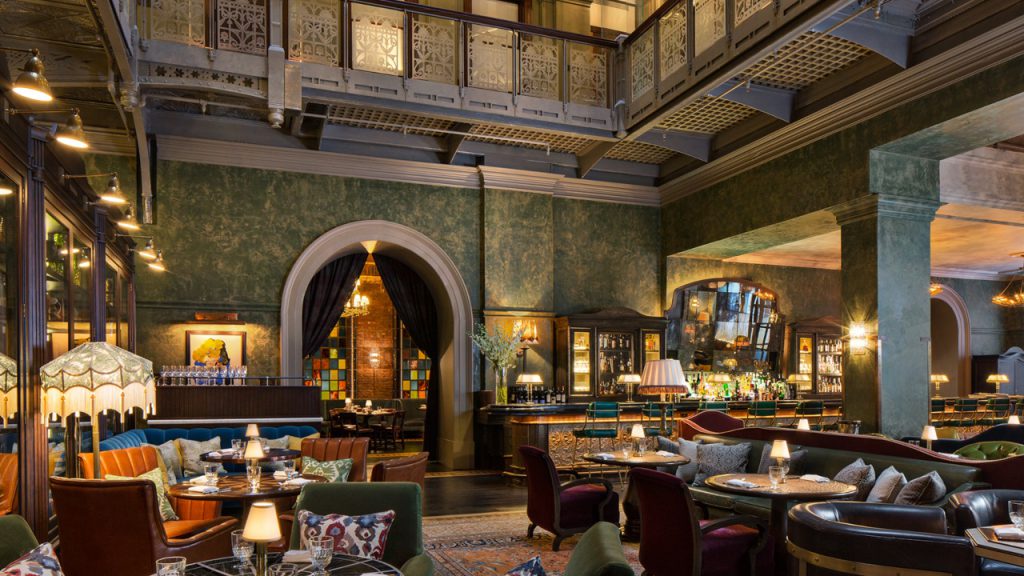 Regularly sought after by luxury hotels, restaurants, private clubs, and high-flying homeowners, Martin Brudnizki – whose interior architecture and design studio, Martin Brudnizki Design Studio, operates in London and New York – favours the term 'romanticism' over 'maximalism' when describing his design approach. "I like to create spaces that transport people. Interiors that harness a feeling of escapism," he explains. "It isn't just about combining patterns and the whole 'more is more' mantra, but something more emotional.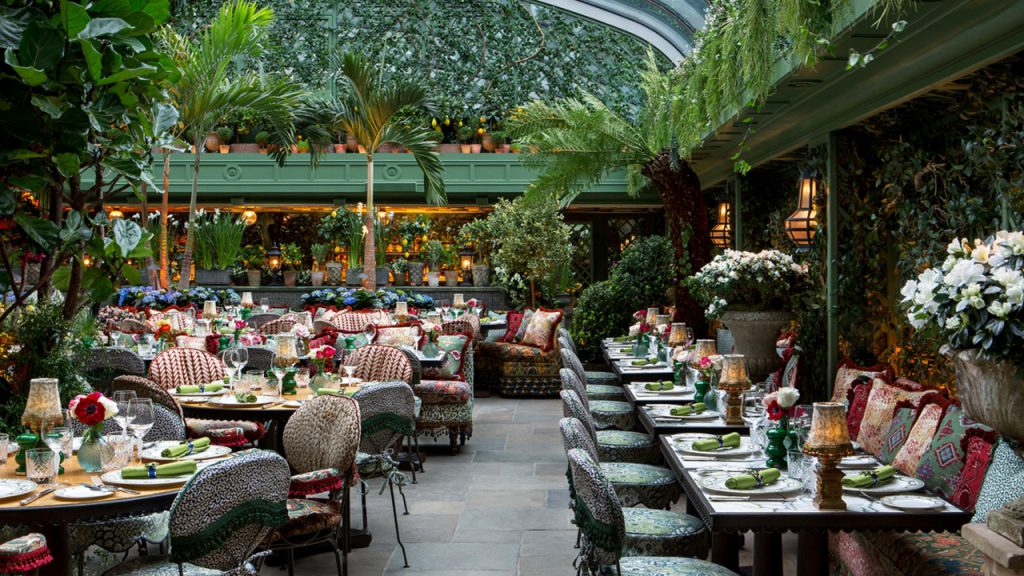 "It is ensuring the individual connects to the interior, allowing them to follow their own story within the design, creating spaces people can express themselves and feel comfortable to be their best self." More often than not, Brudnizki's interiors have proven themselves to be quite irresistible: private members' club Annabel's ended up having to reinforce a strict no-photos policy after its pink-hued ladies' powder room became one of London's most Instagrammed bathroom selfie spots. And in today's social media-centric environment, surely there's no more compelling compliment than that.
View this post on Instagram
Your parents influenced you in very different ways: your mother was a stylist, while your father was a mechanical engineer. Does your artistic eye ever clash with your sense of practicality?
It's part of the challenge that I like. It would be worrying if we could create without practical constraints, so it's always good to have some sort of boundary. Problem solving is also one of the more satisfying aspects of the job. If you come up with an idea, you have to find a way to make it work – the aesthetic and functional melding together, creatives and tradesmen coming together to find solutions. The trick is to know and understand both materiality and the process of making, so you can find gaps and be creative within them.
How do you give a space the ability to continue capturing people's attention, without the risk of it becoming dated very quickly?
I think it's in the details. Somebody once remarked how my interiors sort of hit you twice. The first is the initial reaction, but the second and most important is when you sit down and realise how well made everything is or notice a subtle detail or curve in the furniture. Creating the details allows you to discover new aspects to the interiors each time you visit.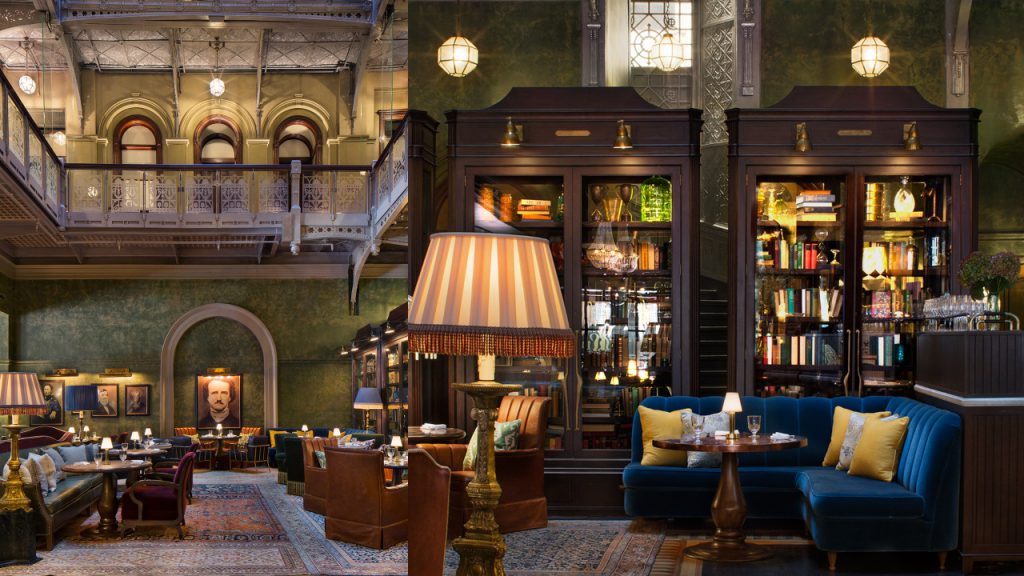 You've done everything from breathing new life into the ruins of The Beekman in New York to identifying a design narrative for the modern new build Miami hotel, Mr. C Coconut Grove. How do you handle such diverse design challenges?
Context and the client are the main focus when we start work on a new project. Understanding the heritage of the area or the building, and how it sits and fits in that history, is key. Secondly, knowing what the client's brand or personality dictates from a project, and collaborating or making their vision a reality. We storyboard for a long time, going through a lot of imagery and words to essentially come up with a narrative for the project. This is what informs every decision going forward and helps ensure it stays true to a vision.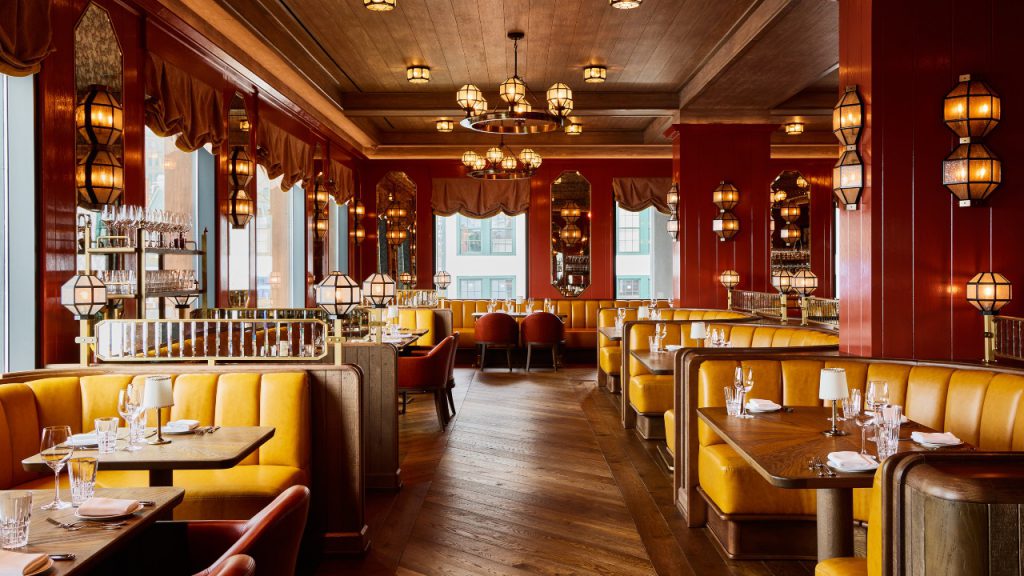 You're a Patron of the Sir John Soane Museum in London, and you even photographed your newest And Objects furniture collection in his former home. Why does he remain an enduring source of inspiration?
I have always been a huge admirer of the work of Sir John Soane. It feels both ancient and modern, combining classical motifs – columns, archways, Greek fret motifs – but often in what feels a modern way, a hint of ornament but then simply executed. My furniture collection was inspired by the Swedish Grace movement and there were a lot of similarities in how it looked to reinterpret classical design, but in an art deco way. Soane's use of materiality was also a huge draw to shooting the collection at Pitzhanger Manor. We've used scagliola on a lot of the pieces – a type of imitation marble made from plaster, and Soane used faux painted effects to great effect. It's amazing how natural the pieces look in the spaces.
What's the trick to staying on top of so many projects simultaneously?
I have a great team around me and an efficient process. This might be a creative business, but projects go through the studio almost like an assembly line, albeit one where each stage has ample room for feedback and added creativity. But what we're doing is highly architectural and involves a good degree of maths, law and science. It's important the process is meticulous, so a combination of people and process keeps projects moving.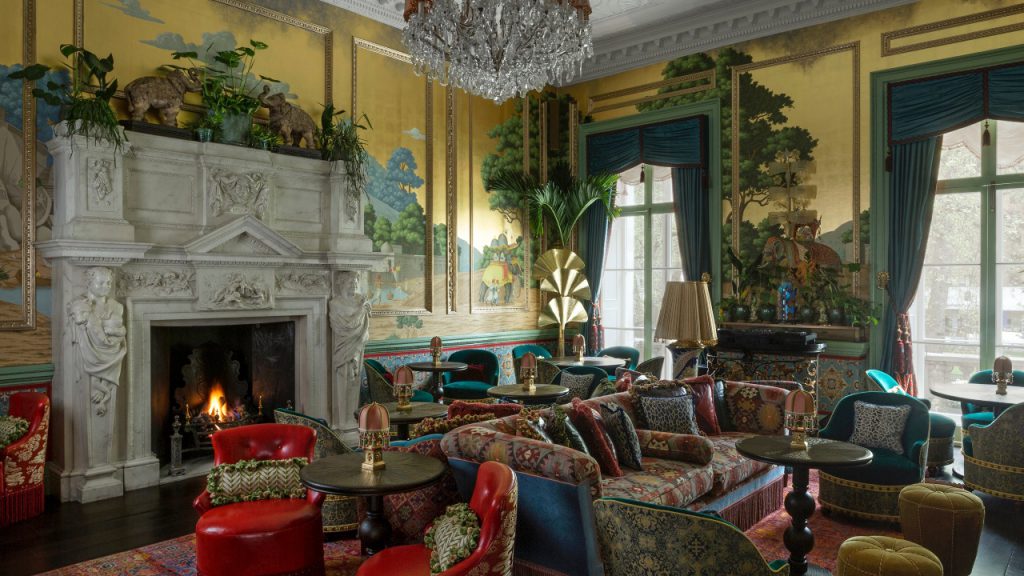 Are there any upcoming projects we should bookmark?
Broadwick Soho is a wonderful project: it's my first hotel in London, and the client has really embraced my vision for the space with little edits, so it feels pure and doubly exciting. I've also just finished a restaurant in New York called Carne Mare with Andrew Carmellini located in the Seaport downtown, and I'm completing a Sexy Fish in Miami.
---