In discovering himself, contemporary and abstract expressionist Malaysian artist Mark Lee found a life arc mirrored by colours. This journey starts from the red heat of his youthful exuberance, to the black and white of his life's darkest episode, and into the realm of blue to reflect his state of tranquillity. Together with Robb Report Malaysia and Johnnie Walker Blue Label, Lee reinterprets this past, present and future into a singular art work to reflect his life's progression, in which nature played a huge part in the healing.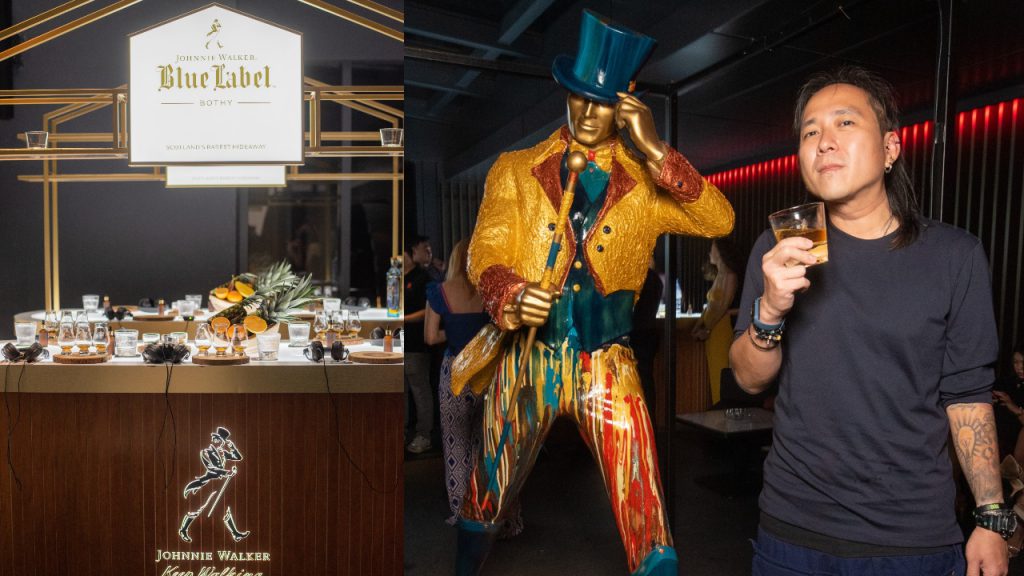 This importance of nature is also reflected in Johnnie Walker's own positive strides towards protecting natural resources through its gift of one million trees to Scotland, reforesting the four corners of its homeland by 2025, an effort that is part of its global sustainability initiative to ensure 100 per cent of its entire production of Scotch whisky is carbon neutral, through the use of only green energy and 100 per cent recyclable materials.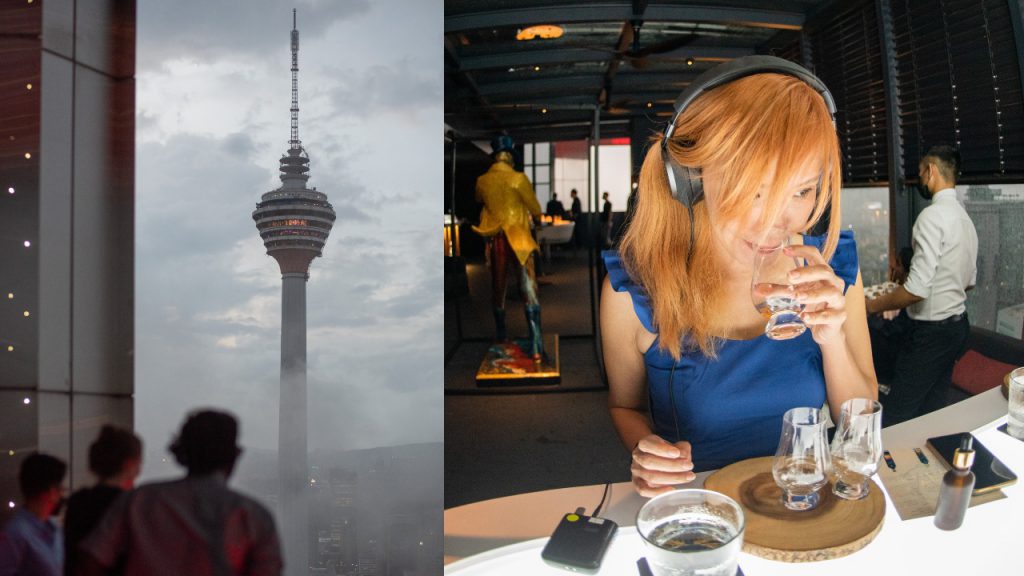 Thus, on a rainy, mist-filled evening in the heart of downtown Kuala Lumpur, guests of Robb Report Malaysia and Johnnie Walker Blue Label arrived at EQ, and headed for Sky51's Blue – the hotel's rooftop lounge and bar. Here, they would witness the unveiling of a singular Striding Man – the emblem of Johnnie Walker, as interpreted by the creative mind of Mark Lee. Just before the unveiling, guests partook in welcome highball cocktails as well as a mentoring session by Johnnie Walker's whisky ambassador Chong Wai Keong who guided them on a sensorial traipse through three Johnnie Walker Blue Label expressions; the classic Blue Label, the Ghost and Rare Glenury Royal, and Ghost and Rare Pittyvaich. The latter two are, as their name dictates, a blend whisky stocks derived from distilleries which are now lost to the present world.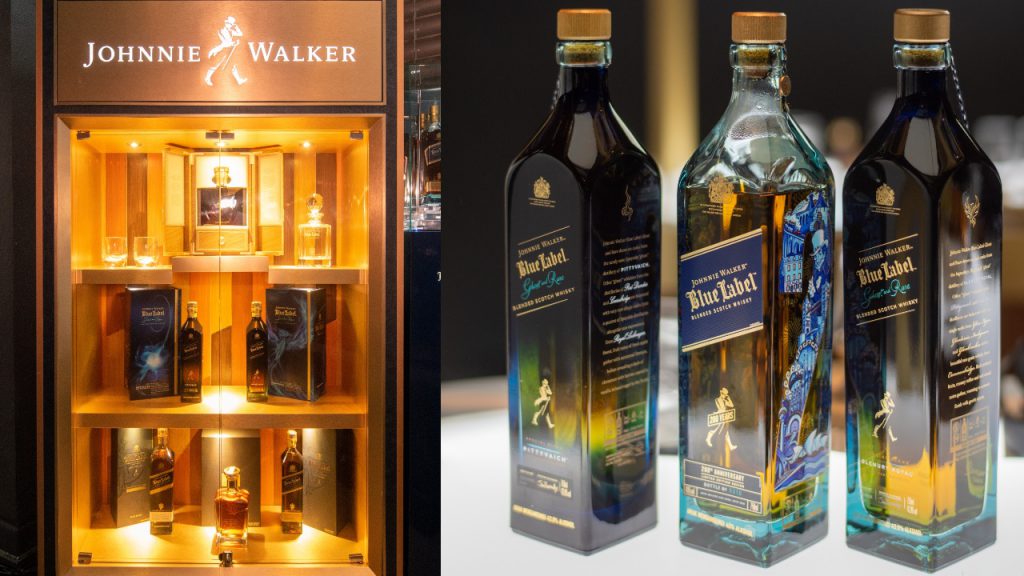 Soon after the tasting, the highlight of the night arrived as Mark Lee took centre stage and joined the crowd in a countdown to the unveiling of his art piece entitled Luxury In Sustainability. Its name is an ode to Lee's own journey thus far, transcending his impetuous and brash youth to become the mellowed out spirit of today. This equanimity in his being is what he considers the truest luxury, while his constant sojourns into nature (in part for his PhD studies in Forestry Science) sustains his current state – reflected by the colour blue. Just as importantly, the artwork sold on the night for a five-figure sum with full proceeds going to Xplore Gaia, an organisation set up to conserve hornbills by restoring their nest cavities in trees, among the many projects which they undertake.
---
Photos and video: Wynner Cheong/ Metal Cut Films