The unexpected arrival of a bout of rain over 25 and 26 February didn't deter Chef Masaki Arakawa of Sushi Azabu from serving a sensational omakase dinner at The Datai Langkawi, as part of The Chef Series: Eclectic Malaysia 2022 programme. The original plan was for Arakawa to cook beside The Beach Club, overlooking the Datai Bay, but the weather meant that the resort's ever-adaptable team had to shift the beachside omakase experience to The Gulai House instead.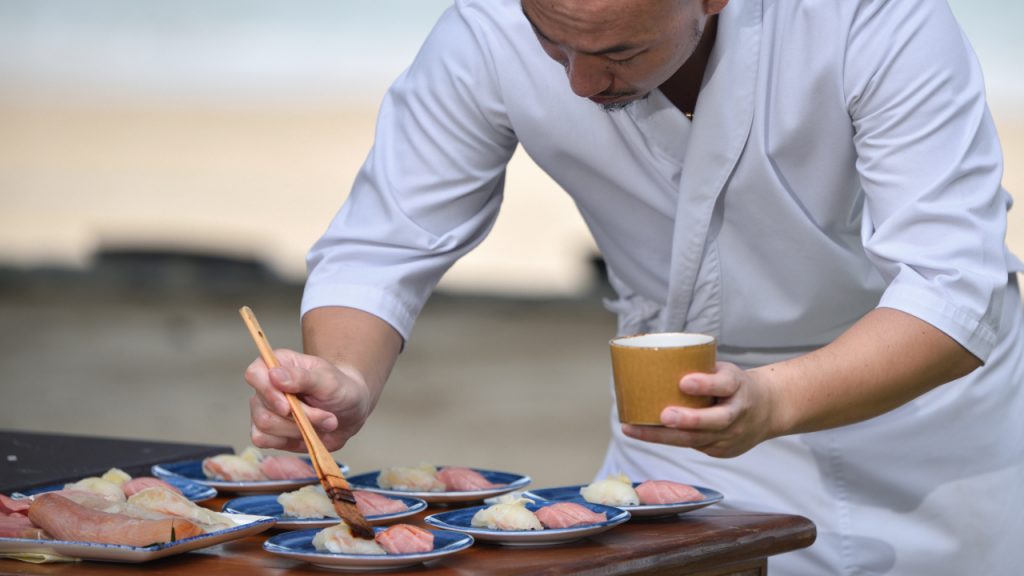 The opulent interior of the wooden Malay kampung house turned out to be a magnificent setting for Arakawa's dinners, with a U-shaped arrangement of dining tables around a central culinary island creating a refined sense of theatre. As arriving guests sipped cucumber sakétinis and champagne, they watched checking platters of fresh produce alongside his second-in-command, Chef Haruka Hokune, and head chef of The Tokyo Restaurant, Shohei Matsui.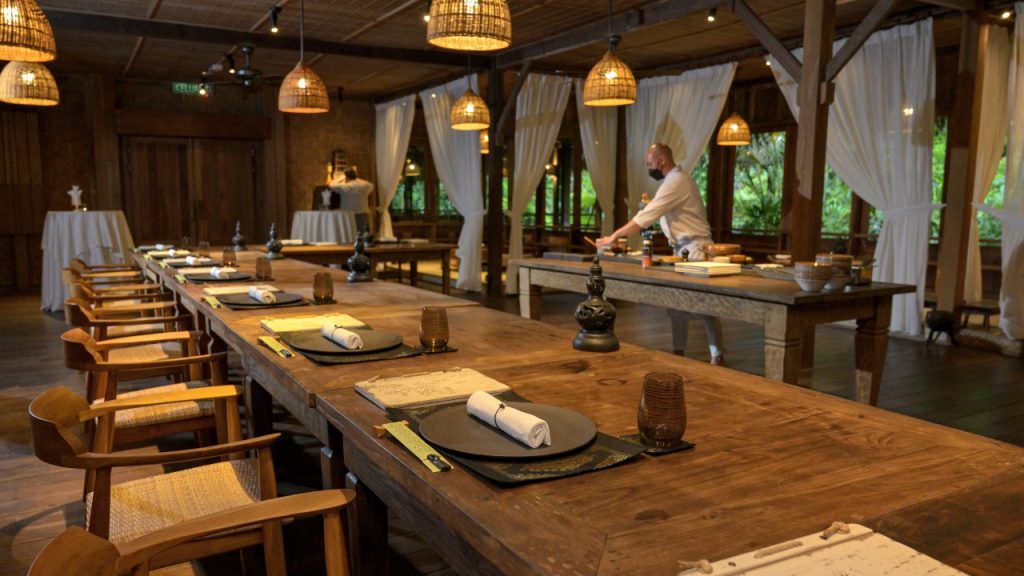 Not only was this an opportunity for diners to enjoy a tantalising selection of expertly prepared Japanese and local seafood at The Datai Langkawi, but it also let them delve into the resort's comprehensive saké collection. The nine-course dinner (priced at RM750+ per person, or RM1,100+ with a saké pairing) began with a lively Shichiken sparkling saké from Yamanashi prefecture, which accompanied a mango-flavoured tropical ceviche.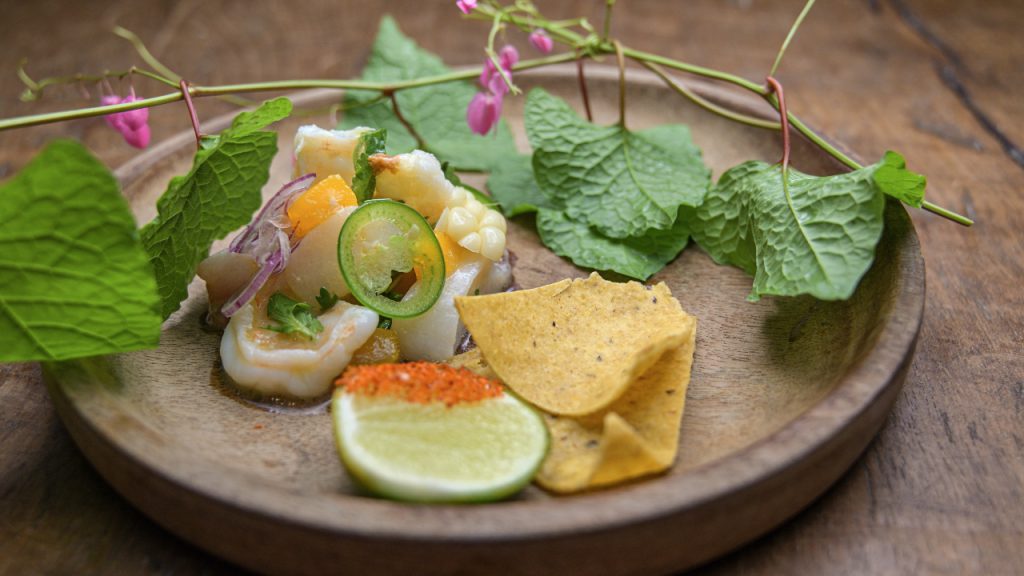 An aromatically complex Tanaka x Chartier Blend 001 junmai provided a rich, creamy backdrop for a fresh Nagasaki oyster, as well as a sashimi trio of tiger grouper from Kuala Lumpur, Langkawi-caught Spanish mackerel, and wild Japanese bonito. A silky Miyazaki Wagyu and kombu broth sukiyaki dish was lifted by a crisp Kid junmai ginjyo sharpened with the taste of icy mountain air, followed by a crunchy palate refresher of Langkawi sea cucumber and Japanese turnip.
With precise, well-practised movements, Chef Masaki Arakawa crafted eight pieces of sushi for each guest – an extension of his open-air afternoon cooking demonstrations, when the sun still shone – but this time, placed gently on a banana leaf in a Malaysian-themed twist. Rose-pink Nigata yellowtail with a wasabi kick, wild-caught lean and fatty Bluefin tuna, and Nagasaki mackerel – given a vinegary lilt using ginger and winter melon – held up well against a fruity, semi-dry Yamamoto junmai ginjyo Pure Black.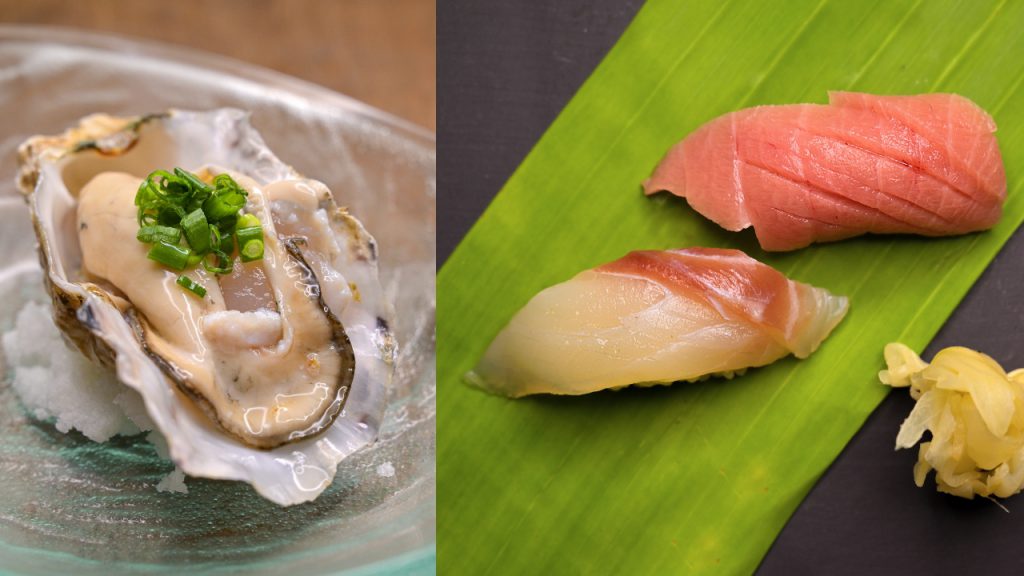 A smooth, vivacious Tatenokawa Seiryu junmai daiginjyo from Yamagata, with an emphasis on lightness and transparency, matched the sweetness of Hokkaido scallop with yuzu zest, Kagoshima tiger prawn, and two types of Hokkaido sea urchins. The final savoury course was a sushi roll of chopped Nagasaki toro tuna, locally grown sea grapes, and more Akitakomachi rice – Arakawa's preferred rice variety, meticulously prepared to deliver the right amount of stickiness and 'explosion of flavour' when eaten.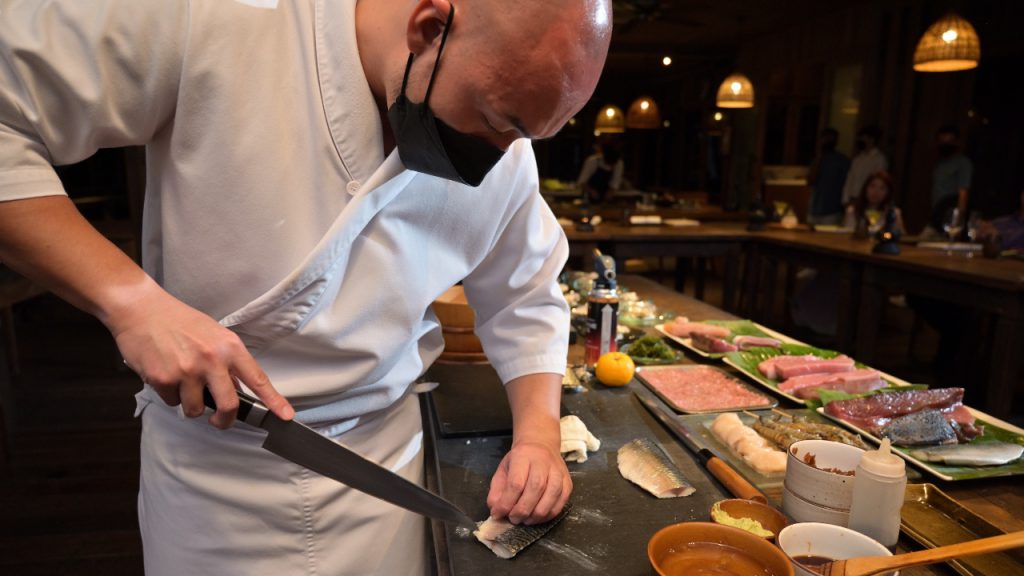 Dinner concluded with a bracingly hot bowl of miso soup and a duo of carefully cultivated Japanese fruits, consisting of perfumed Amao strawberries and tender, yellow-green Earls melon from Shizuoka. Even without the addition of a sea breeze or sunset view, Arakawa's omakase – presented on the fringes of Langkawi's 10 million-year-old rainforest – was one that he and his guests would most likely remember as one of their most memorable meals yet.
The Chef Series 2022 continues at The Datai Langkawi on 22 and 23 April with a guest appearance by Chef Azli Ahmad from OpenHouse.
---