True to its name, Pixies – the new restaurant established by Dutch chef Joeri Timmermans, who has made the much-awaited transition from pop-up dining collaborations to permanent residency in Kuala Lumpur – carries a considerable degree of mischief and elusiveness. For one thing, you'll have no idea where it's located until you make a reservation, and you're still likely to find yourself standing in front of a row of nondescript shophouses in the city centre upon arrival.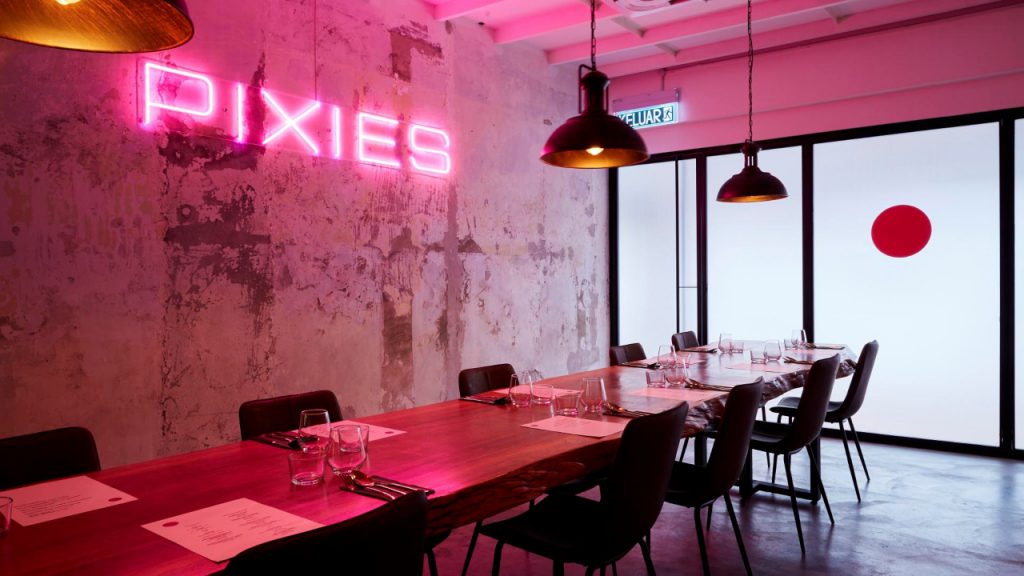 The trick is to keep an eye out for a pink dot on a door, the faintest hint of pink light shining through a frosted window, and traces of gangster rap leaching into the hum of urban activity. Once inside, there's no mistaking where you are. A large neon sign saying 'Pixies' (the restaurant is named after Timmermans' eight-month-old daughter) bathes diners in pink light as they sit at a long, elegant table crafted from a single piece of Malaysian oak.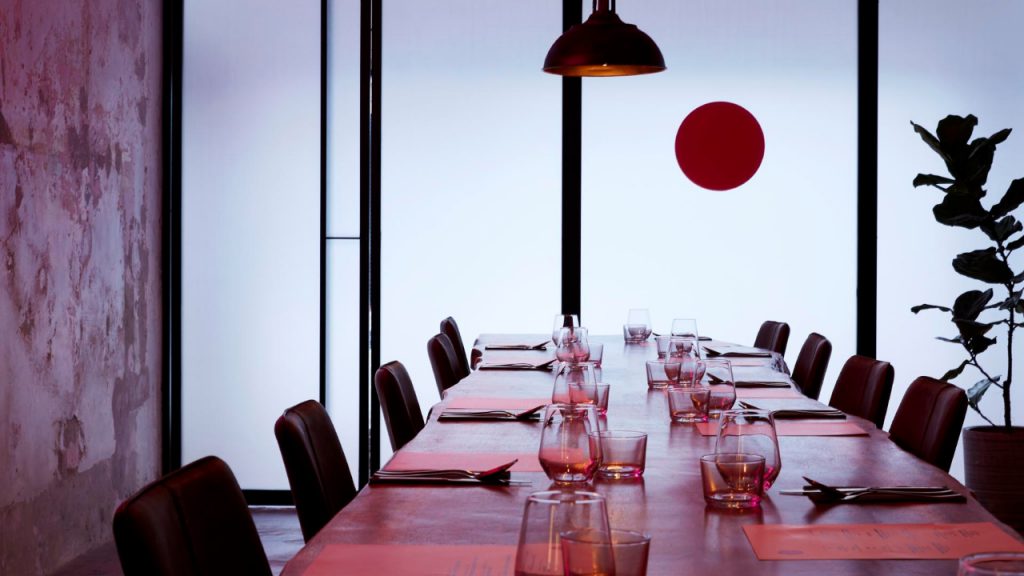 The space – which accommodates up to 18 people – is as rock 'n' roll and irreverent as the chef himself, with raw grey concrete walls and golden lucky cat statues. This is very much a domain in which Timmermans puts what he wants on the table, and to hell with anyone who doesn't like it (watch out, vegans). "I'm serving what I want to eat, and customers drink what I like drinking," explains the Dutchman, who can either be found at the steel kitchen counter or tending the flames coming from a binchotan barbecue at the rear of Pixies.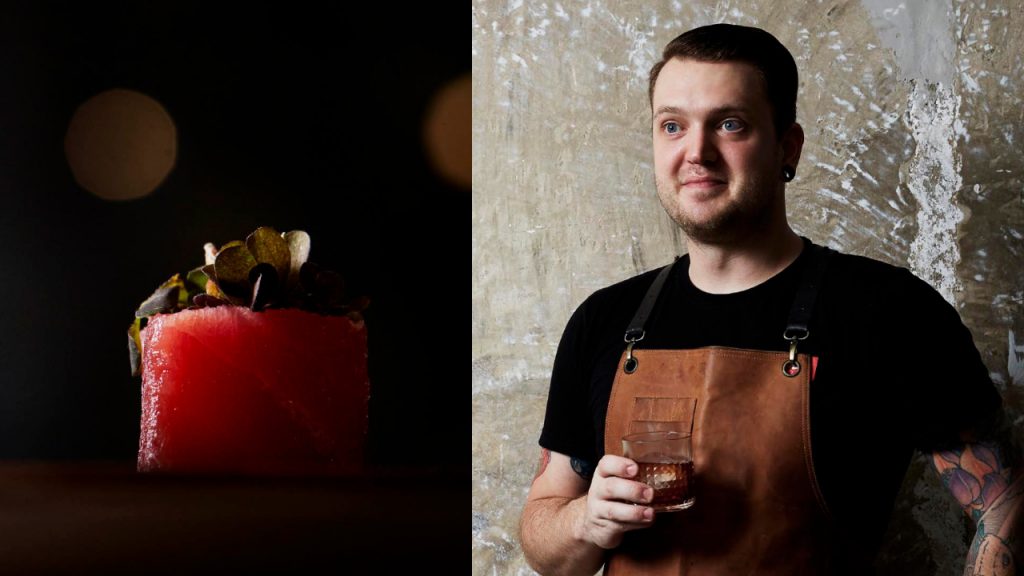 Fortunately for his diners, Timmermans certainly knows a thing or two about eating and drinking. Right from his Deadset Arvo sessions in late 2020, his cooking has consistently managed to be straightforward and unfussy, but always with a depth of flavour that points to an underlying complexity and sophistication. That style is reflected in his six-course tasting menu (priced at RM388 or RM488 with drink pairing), beginning with a cube of lean akami tuna laced with pickled ume plum and sorrel, and a crunchy potato chip loaded with caviar.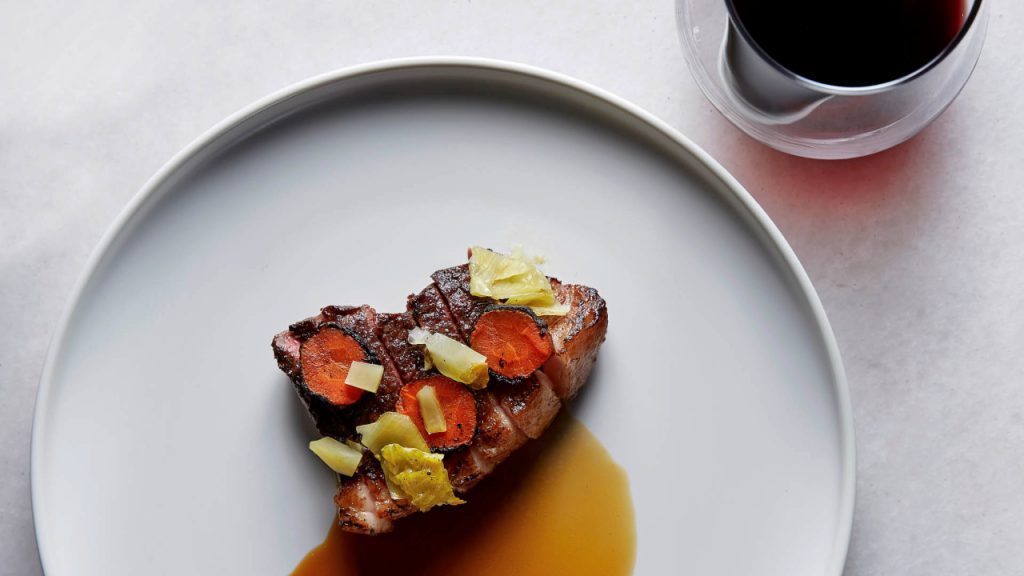 A mound of gold band snapper mixed with creme fraiche and yuzu kosho paste for pepperiness is presented beneath overlapping petals of sliced plums and pink Mexican creeper flowers. Slices of charcoal-kissed Hokkaido octopus on a bed of daikon radish purée darkened by squid ink are lightened by roasted herb oil and cosmos fronds. An enormous ravioli, silky-skinned and plump with ricotta, is bathed in an earthy, wonderfully savoury onion dashi, followed by an even richer Australian Wagyu rib cap – served daringly rare with pickled mustard greens to temper its marbling score of nine.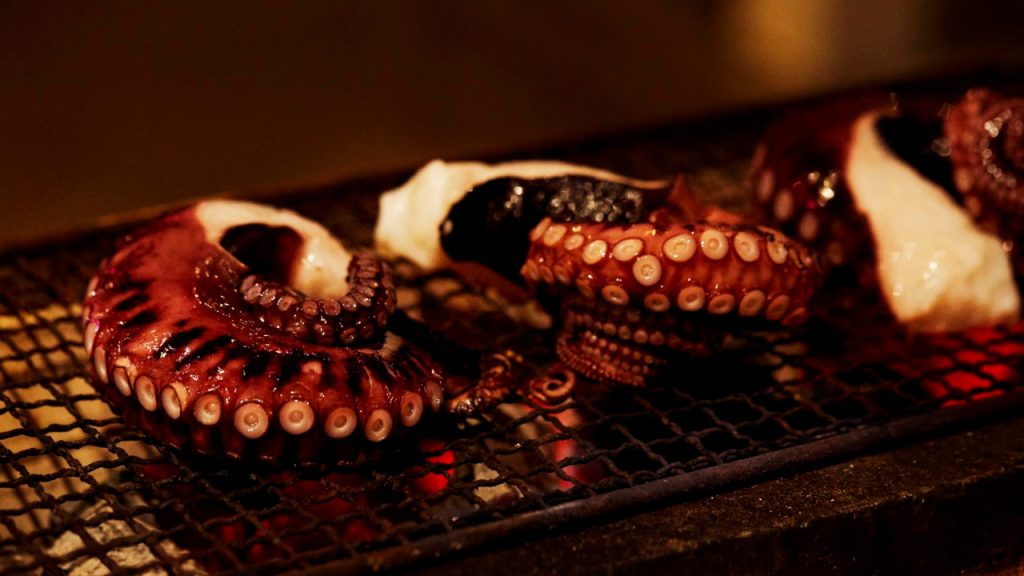 Timmermans' drink pairings are similarly refreshing, eschewing the heaviness of an all-wine lineup in favour of far more interesting beverages, including an ultra-smooth Chitosetsuru Tanrei Junmai saké from Sapporo and a locally brewed Chill Bill Mosaic IPA with tropical overtones. When grapes do play a part, it's in an orange wine from Château Fabre Gasparets – Le Camin Viognier 2019 – centred around carbonic maceration, or a uniquely fruity Château de Luc 'Les Jumelles' 2018 that proffers aromas of ripe figs.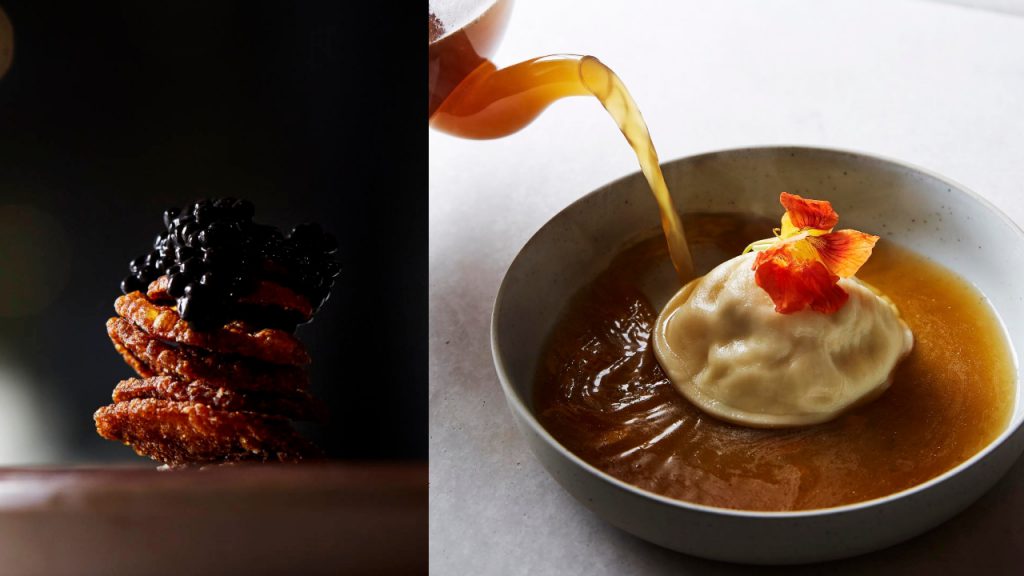 The same lightness of touch runs through dessert – a yoghurt sorbet enhanced with kombu oil and yuzu-marinated grapes, plus a Tsuruume Kanjuku umeshu to kickstart the palate after all that richness. "I'm not looking to weigh my diners down with food," says Timmermans. "They're still going to be able to go home and have sex afterwards." It's a bold assertion – and one for which, in this instance, we'll probably let our readers do their own fact-checking once they've finished their meal at Pixies.
---
Photos: Law Soo Phye