There is a reason why the giraffe is the unofficial mascot for Glenmorangie. Their stills are renowned as one of the tallest in the industry. They are so tall in fact, that legend suggests they could match the height of an adult giraffe. These tall stills provide ample space for taste and aroma to develop and so what is collected at the other end is a wonderfully fruity and delicate spirit, the starting point for all of the brand's creations, including the new Glenmorangie 18 Years Old.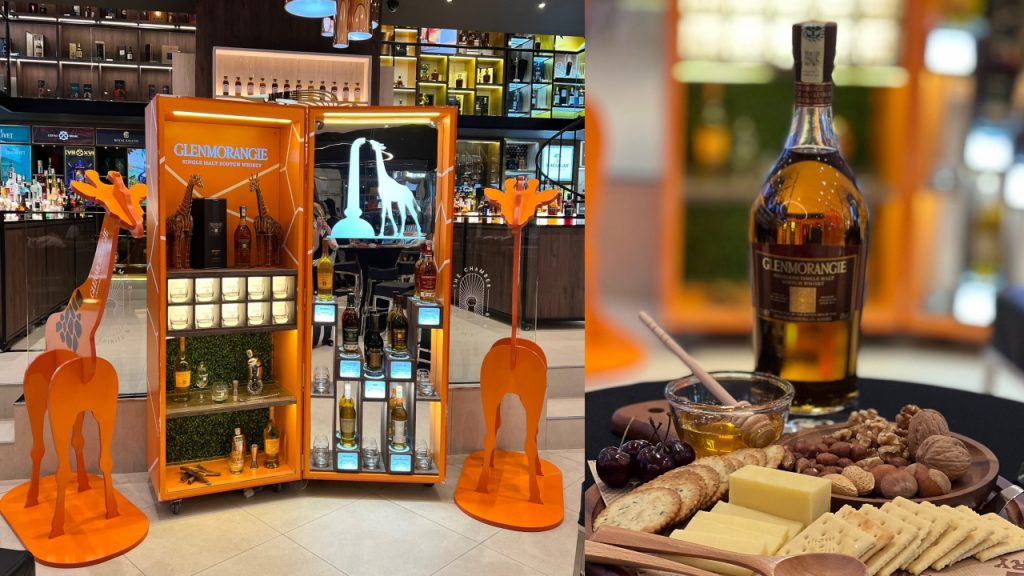 The Glenmorangie 18 Years Old (RM720) was inspired by the last hours of a perfect autumn day, as the setting sun bathes everything in hues of gold. The silky and light spirit gathered from the stills is matured in American oak casks and after 15 years, a portion of it is finished in Oloroso sherry casks for an additional three years before marrying them once more to create the bottle's expression.
The dram tastes as delectable as it looks with sweet hints of honey and caramel combined with the richness of dried fruits like sultanas, figs and dates. From the nose to the finish, there was a very subtle yet memorable floral element present.
Although the Asian region doesn't quite experience autumn as they do in the Scottish Highlands, the Glenmorangie 18 Years Old is still a beautiful drink to enjoy towards the end of the day. Its light, sweet, fruity and floral expression makes it a perfect companion as day transitions into the night and the seriousness of work gives way to the start of a fun evening out.
---