Let's face it. A person with a penchant for a good glass of red would have an inkling as to what they like – or don't like. But a chat with Sam Stephens, Penfolds' Brand Ambassador for Asia, could quite possibly raise one's oenophilic know-how a notch or two.
Here, Sam Stephens discusses the ways one could precisely pair wine with Asian food as well as with dishes from Michelin-star restaurants, along with Penfolds' boundary pushing winemaking initiatives, which elegantly steps into both old and new worlds.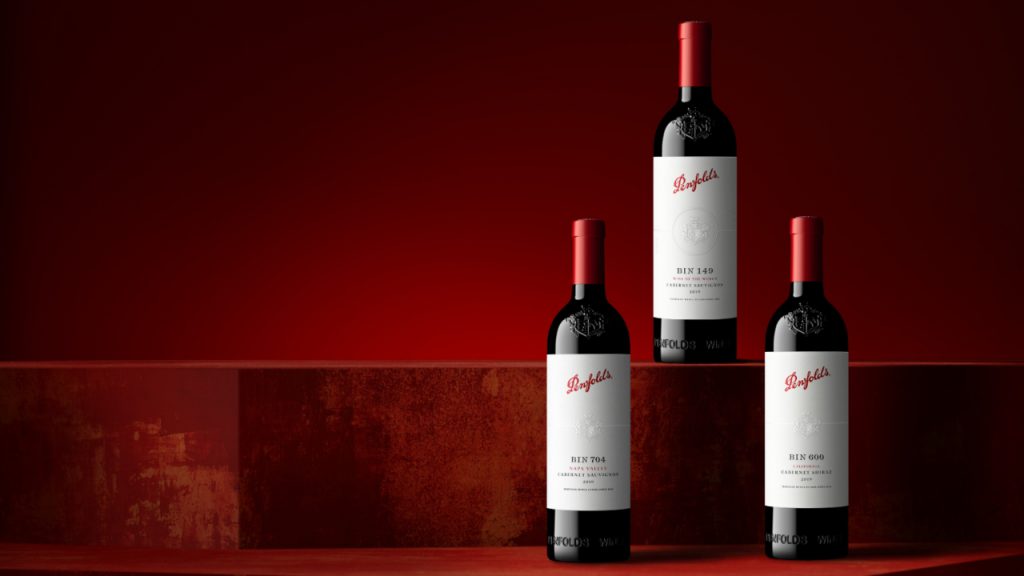 What are your takes on the wine scene in Southeast Asia right now?
Southeast Asia is at an exciting phase. There is a lot more adoption of wine consumption. There is a massive interest in wine, especially among the younger generation – people in their mid-20s who are embracing wine drinking at home. Maybe it's because people are cooking more at home, being more into the provenance of what they eat and drink. Wine just fits so naturally into that as there is such a great variety of regions. At Penfolds, we have a range of wines from Koonunga Hills to the super premium wines. As a region, Southeast Asia is definitely growing [in terms of markets] across generations of people who appreciate wine.
Penfolds is staking new territory in terms of its wine offerings and the regions in which varietals are produced. Can you tell us more about this?
Looking at our Australian wines, we have always been experts of multi-region sourcing. We just go where the grapes are best. Wines like Grange and Bin 839 have always been multi-regional. Our whites Bin 311 are sourced from four different regions. We have been looking for various cool climate regions, and then in the past few years, we have exploded on that theory to create what we call 'Wines of the World' from different countries outside of Australia, such as California and also France. We planted grapes in California back in 1998. But we only released the inaugural four wines that would represent the Penfolds philosophy this year. Two of them are Napa Valley wines; the other two are super premium blended Californian cabernet with South Australian cabernet for our Bin 149, and South Australian shiraz for our Quantum. For our French country of origin wines, we purchased properties in Bordeaux, such as Château Cambon la Pelouse.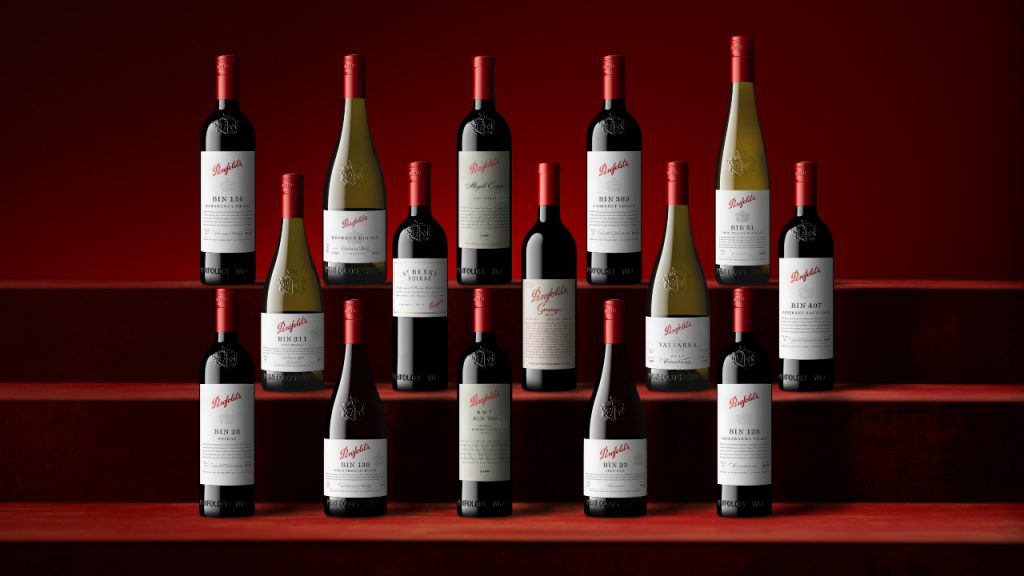 Winemaking comprises age-old techniques and modalities. In what way is Penfolds pushing the envelope as it were?
We're unashamedly not old-fashioned, but our winemaking is something that doesn't change dramatically. Some of the elements that give our wines a stamp of character include finishing out red wine fermentation in barrels. Quality wines like Grange, Bin 707 and even Bin 389 are finished in oak, which give them more complexity, spice and oak-derived characteristics. If you look at these country of origin wines that we have been doing, it actually involves moving wines across hemispheres to blend Australian shiraz and cabernet to California, or bringing French wine to Australia. It's saying to our winemakers that they are unbounded by country, wine and time. It's not about inventing new techniques; rather, it's about what would happen if we took off all shackles. The past decade has blown us away with the innovation they have come up with.
For wine lovers considering hosting a dinner party at home serving Asian cuisine, what would your suggestions and tips be? For instance with Chinese, Thai or Japanese food…
The key thing with any food and wine matching is to be sympathetic to the main flavours in the dish and the wine. If you have a big rich dish, it can generally stand up to a rich, big wine. If you have something light and elegant, then you should also be taking that into consideration. If you look at Chinese food – for example, a steamed fish with lime and chilli, then you should be looking for a white or red wine with a little more acidity and freshness. I'd suggest our Bin 311 chardonnay or Bin 23 Pinot Noir. For a dish with a rich XO sauce with lots of umami and saltiness, I'd be happy to say that you could go with a shiraz or a cabernet because you're looking [to match] the power and the intensity.
For dishes with aromatic spice, rather than hot chilli spice, complex styles of shiraz would work with a deeper and richer red curry, for example; while a riesling would go well with a papaya salad. The last thing you would want to do is put something big and imposing such as Grange next to sushi. For chilli spice, you probably wouldn't want a wine with too much oak or too much tannin – here's where you could find some clashing and some bitterness coming through. I'd be leaning more towards a Bin 28, less tannin-style of red, or looking at our more fruit-driven styles of chardonnay or riesling, which would be our Bin 51 or Bin 311.
Penfolds recently launched its Venture Beyond initiative with Chef Mauro Colagreco from Mirazur headlining. What are the touchpoints when it comes to pairing Penfolds wines with dishes from Michelin-star restaurants?
With Michelin restaurants, you're moving into another level of consideration. You always want to be respectful that every ingredient on the plate has a reason for being there. For example, a fish dish that's one of Chef Mauro's signatures wouldn't normally go with a Shiraz such as Bin 150, but the dish had a creamy roe sauce with depth and flavour. Chefs from Michelin-star restaurants are great at producing incredibly intense flavours in maybe a dish that you wouldn't expect, so that might give you some license to put a richer, heavier wine – that was what we found with Chef Mauro.
---
About the Penfolds Collection 2022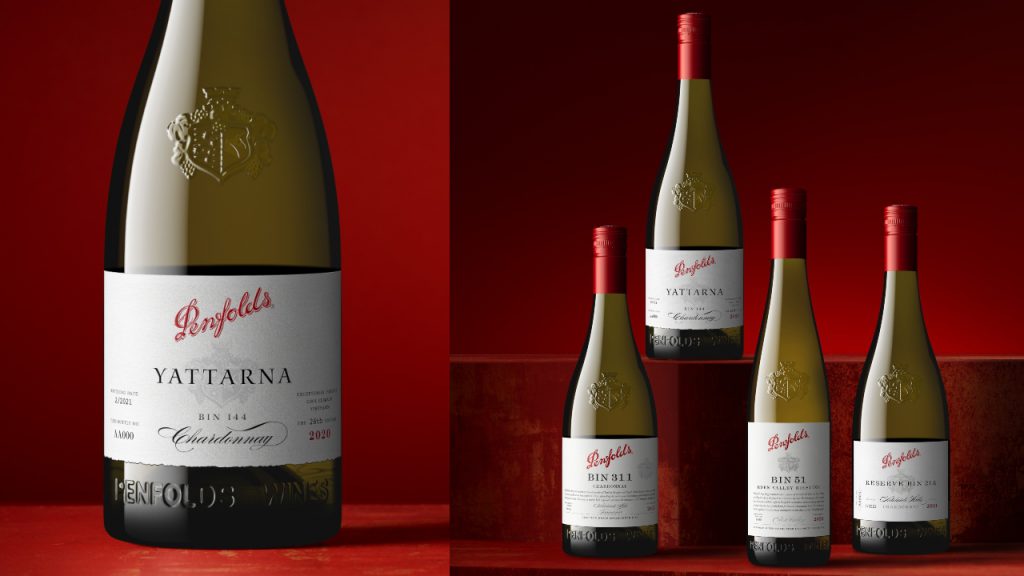 Penfolds II Cabernet Shiraz Merlot 2019 is an exciting French release representing a historic collaboration with Penfolds and Dourthe Bordeaux. It features an exquisite blend of grapes from Bordeaux (71%) and South Australia (29%) that matches French winemaking techniques with Australian winemaking craftsmanship. Blended and bottled at Penfolds' premises in South Australia, this 2019 vintage is, according to Peter Gago, Penfolds Chief Winemaker, "not about bigness or boldness or assertion. It is blended to convey an ethereal lightness, subtlety on the palate-sensitively binding two hemispheres, old world and new".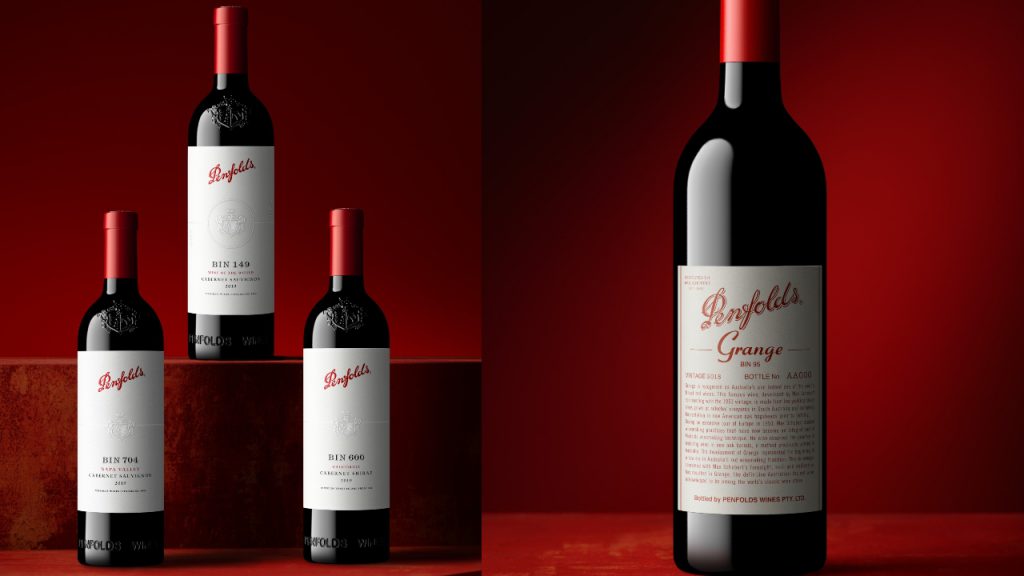 The second wine in this 2022 collection 2019 is the Penfolds 585 FWT, which is composed of cabernet sauvignon, merlot and petit verdot. Likened to a trial wine, the blend is made at Cambon la Pelouse Winery, overseen by Penfolds Senior Winemaker Emma Wood. "Many great Penfolds wines were born from experimentation and trial – RWT 798 [Red Winemaking Trial], Barossa Valley Shiraz, Yattarna Bin 144 [144 winemaking trials], 1951 (experimental) Grange – and now FWT585," Gago says. "The wines made in France pay respect to French terroir, yet one thing remains overly consistent: the Penfolds stamp. Just like our California wines, we have the French sun above and soil beneath, but everything in between is Penfolds!"
---