We got our hands on the latest of Samsung's products from its 2022 Unpacked launch event, including their new and improved flagship wireless earbuds – the Galaxy Buds2 Pro. Here's what we think about it:
When Samsung launched the original Galaxy Buds Pro noise-cancelling earbuds, it certainly delivered in terms of sound quality, but it had a few minor drawbacks including the fit of the earbuds with larger ear tips and a heavier weight. The second generation has fixed those issues by simply shrinking the size by 15 per cent. The earbuds are also lighter, weighing only 5.5 grams (compared to the previous 6.3 grams).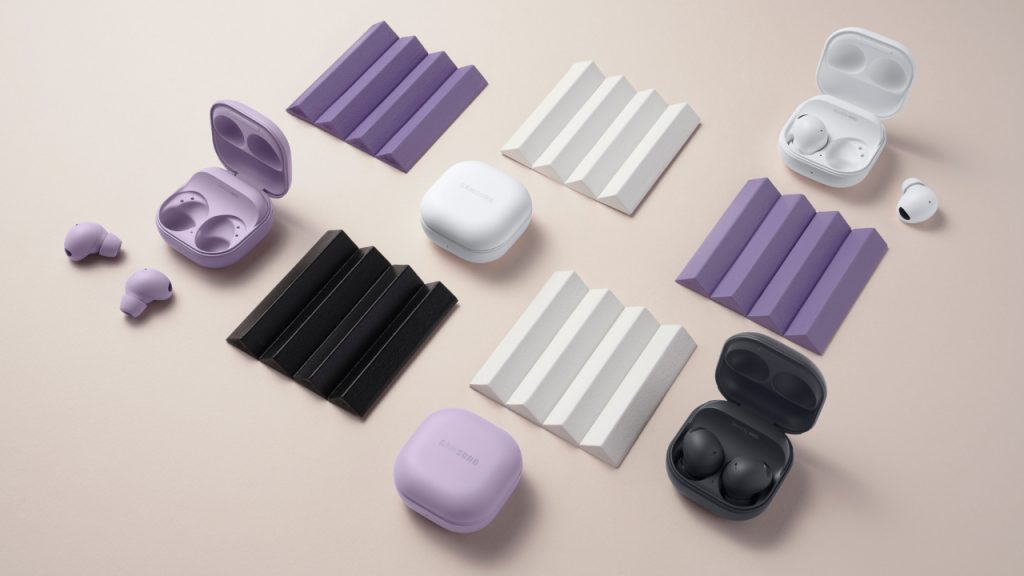 The feel of the Galaxy Buds2 Pro overall is exceptional with a neat matte finish on both the buds and the case, allowing for a more cohesive and smoother touch. They're more grippy as a result as well, which is always useful as the compact case is less likely to slip out of your hands, while the earbuds fit a bit more securely. It also bears a good amount of weight despite its compact size.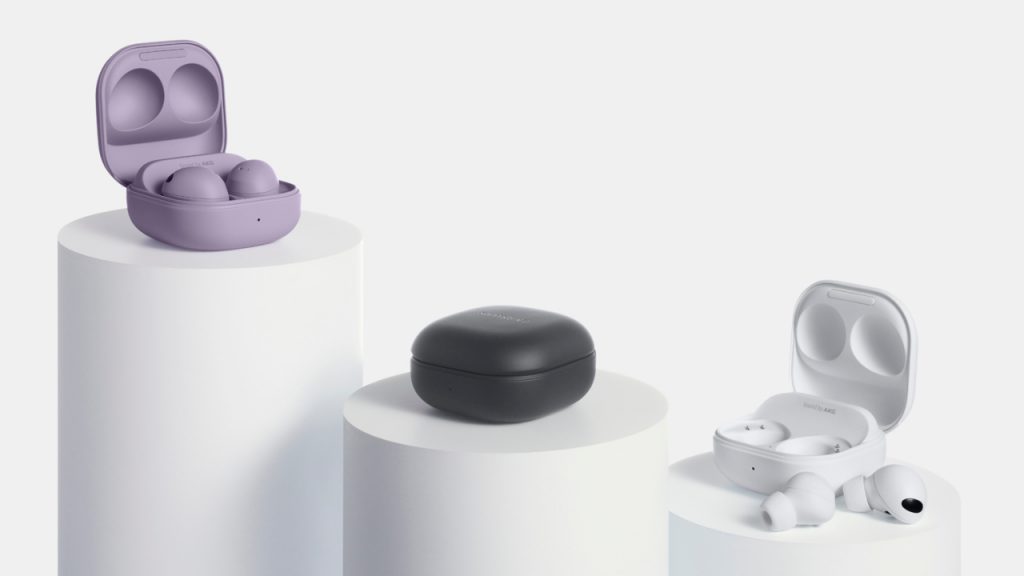 Like its predecessor, these buds have touch controls on them (or not, if you choose to be better off without) alongside an option to activate hands-free Bixby, Samsung's handy voice assistant. You can even opt for a voice detect mode in the Galaxy Wearable companion app that turns off noise cancelling and switches to 'ambient sound' mode automatically when you speak, allowing you to engage in conversation without having to take out your buds.
The Galaxy Buds2 Pro are also IPX7 water-resistant, which means they can withstand being submerged in water a metre deep for up to 30 minutes. It also seems to be decently repellent to sweat and an incredible amount of movement, tested by this writer's quick ten-minute jump rope workout, in which there were no issues of the earbuds slipping out as is usually the problem with some earbuds.
The battery life has not changed from the original, rated at five hours with Active Noise Cancelling (ANC) and eight with it off, plus three additional charges from the case. More impressively, there is a quick charge feature when you drop the earbuds into the case, allowing an hour of use with a five-minute charge and double with a ten-minute boost.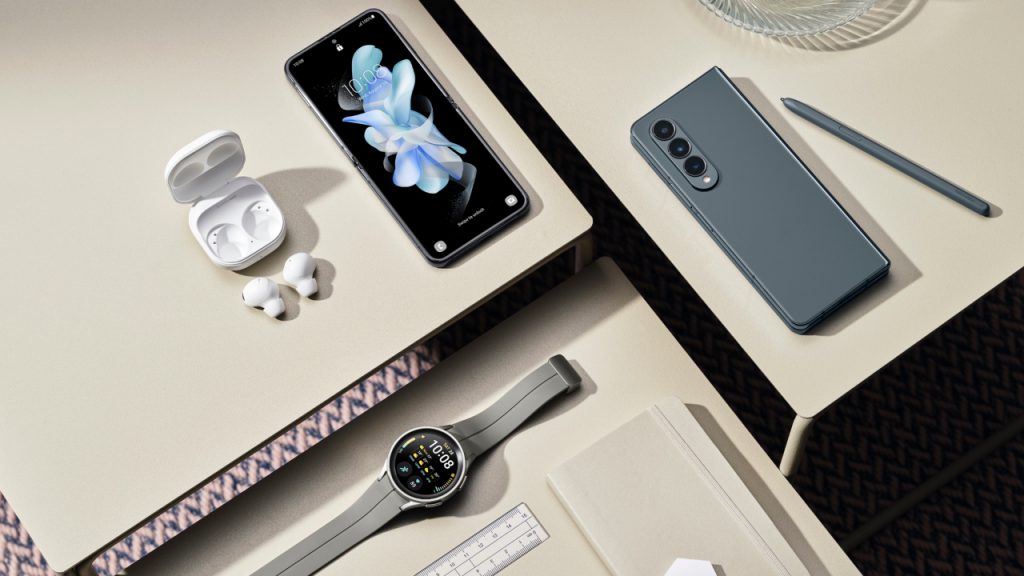 The Samsung Galaxy Buds2 Pro also boasts automatic Bluetooth switching and pairing between Samsung devices, allowing for quick transfers between your phone to your tablet, for instance. This is pretty fluid and reliable, though you'd have to switch manually to non-Galaxy devices.
Sound-wise, the earbuds perform fantastically thanks to its excellent 24-bit audio. You can even tweak the equalisers via the Galaxy Wearable app, which comes equipped with a handful of pre-set modes to choose from, including 'bass boost', 'soft', 'dynamic', 'clear' and 'treble boost'. So far, the 'dynamic' mode works best for a deeper sound with just the right amount of bass and clarity. But even without it, on the default sound setting, the Samsung Galaxy Buds2 Pro provide substantial depth, detail and a punchy base to the sound, earning itself a spot next to other reigning earbuds within its price range.
The noise cancelling feature is also very helpful in filtering unwanted background noise, with an added improvement of 40% from the original Galaxy Buds Pro, so you only hear what you want to. Or if you'd like to be aware of your surroundings while taking a walk or going for a jog, the ambient mode maintains a slight filter between the noise and your music.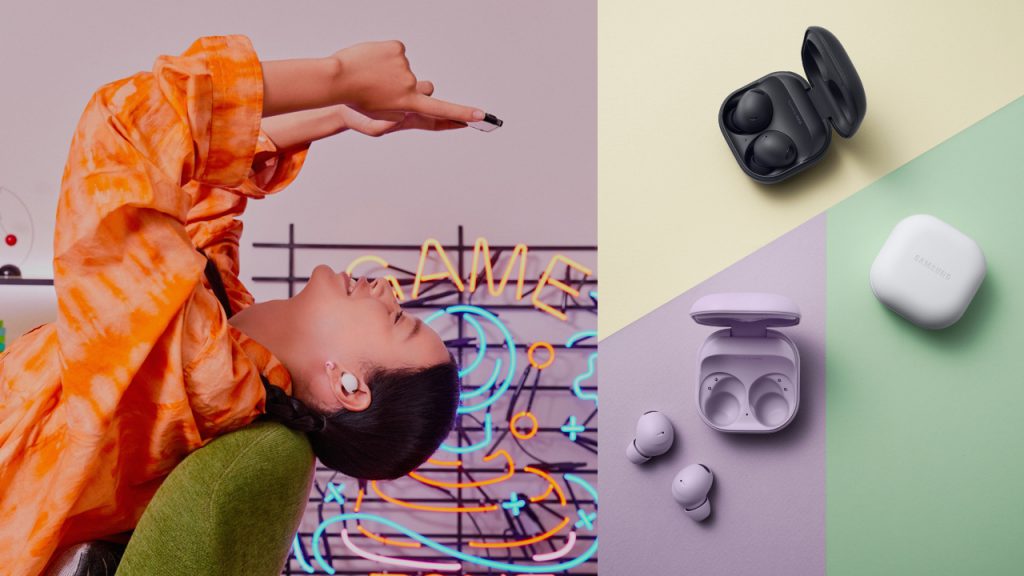 Movie lovers will be pleased to find out that the Galaxy Buds2 Pro has its very own 360 Audio virtual surround feature with enhanced head tracking that works with all Samsung devices, though it's not compatible with other Android devices. (It works along the same lines as Apple's Spatial Audio feature for the Airpods.) The feature also works with music, podcasts, or any other compatible audio experience.
Not only do they sound great, but the Samsung Galaxy Buds2 Pro also make a great headset for calls thanks to its good voice pick-up from the three high SNR microphones. Its built-in windshield simultaneously provides a good reduction in background noise, so your voice will be the sole focus.
Another notable feature worth mentioning is the 'neck stretch reminders' setting that detects your head position and notifies you when you've bent your head downwards for ten minutes.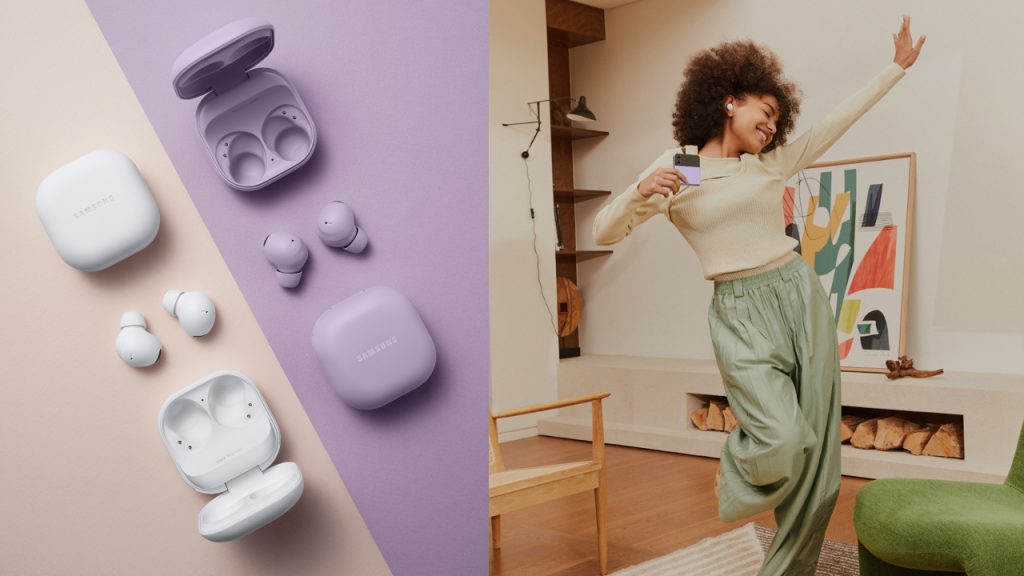 Overall, the Galaxy Buds2 Pro is a worthy all-around performer. Although non-Galaxy users may miss out on some of the excellent features the earbuds have to offer, Samsung has certainly delivered a set of excellent earbuds that work incredibly well.
The Galaxy Buds2 Pro is now available in graphite, white and bora purple for RM899.
---