Recently opened in Tropicana Gardens Mall in Kota Damansara, the all-new MST Golf Arena provides more than 36,000 square feet of golf entertainment and golf upskilling for all ages and skill levels. Not only does the vast facility have the latest golf simulators, it also has multiple F&B spaces, private suites, lockers with showers, a dedicated area for coaching and golf equipment customisation, and more. Although there's an MST Golf Super Store located right next door, the Arena provides all of the necessary equipment for all guests, whether it's kids-sized or left-handed clubs. The first MST Golf Arena opened in The Gardens Mall earlier this year – with plans for more on the way – but there are a few exclusive offerings only available in the Tropicana Gardens Mall location. But first, here's a quick rundown of what you can expect: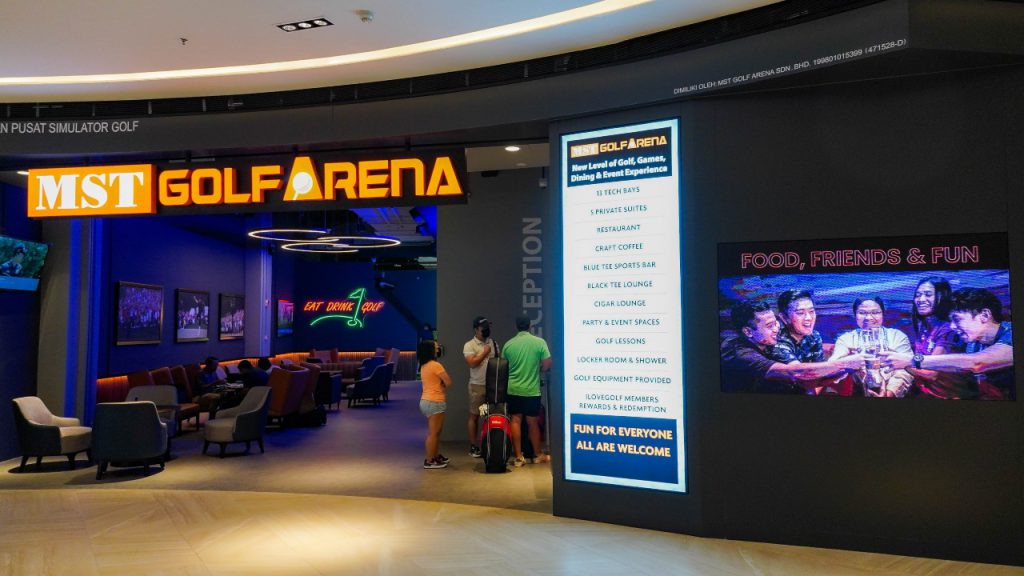 There are a total of 13 Tech Bays in the new MST Golf Arena, with each bay featuring a state-of-the-art Total Range simulator. Up to four players can book each Tech Bay, whether it's for enthusiasts to play in some of the world's most famous golf courses or for families with young children who want to play the golfing versions of bowling, darts or other carnival games. Guides will also be on hand to help you get started or even improve your swing. Costs per hour start from RM60 to book a Tech Bay. But if you'd like to host a birthday party, office get-together or any kind of private event, Deluxe Suites and Executive Suites are also available for larger groups. Prices start at RM120 per hour for the former, and RM160 for the latter.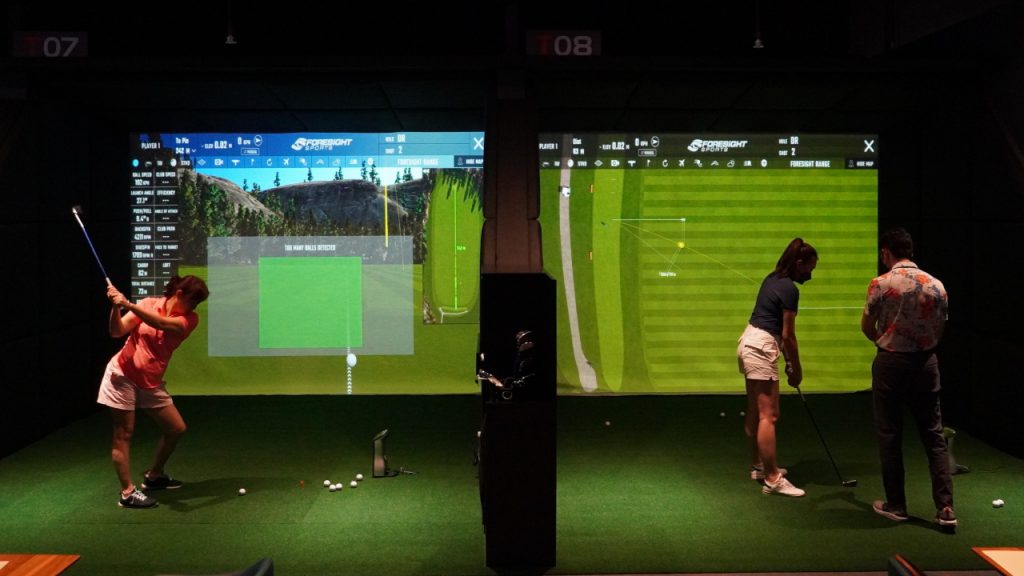 Meanwhile, the PuttView Zone uses sophisticated overhead cameras and scanners to help you work on your short game or to have a bit of fun via Putt Pong, Tic-Tac-Toe or other iPhone-esque games. Booking fees start from RM40 per hour for the PuttView Zone. A bit of caution, though: PuttView's cameras have an extremely high accuracy setting, which means it's less forgiving for your score than your buddy's judgement. For example, it can provide you the direction and line to putt, but whether or not you can follow it is another story. Finally, The Golf Lab at the MST Golf Arena in the Tropicana Gardens Mall location aims to be the one-stop shop for semi-serious to very serious golfers to train, develop and improve their golf game. From fundamentals courses and training programmes to clubs customisation and full bag fitting, the Lab provides everything you'll need to win your first of many trophies. Locker bays and showers are also available, if your coaching sessions get a bit too intense. Prices start from RM500 for a two-hour baseline coaching package, while prices for golf equipment services vary.
Whether you've just had a productive training session or if you just want to have a fun night with your buddies, there are plenty of dining choices available at the MST Golf Arena. The Blue Tee sports bar serves all your favourite drinks and has plenty of screens to broadcast all your favourite teams or leagues. Meanwhile, the Tee Box Restaurant offers Instagram-worthy cuisine that's perfect for a date night; White Tee is a cafe area for those in need of a cuppa; and Black Tee is a lounge space exclusive to the Tropicana Gardens Mall Arena that can be booked for private events. Black Tee also boasts fabulous views of the nearby Seri Selangor Golf Club, just in case the wonders of this indoor golfing heaven make you forget about the outdoors.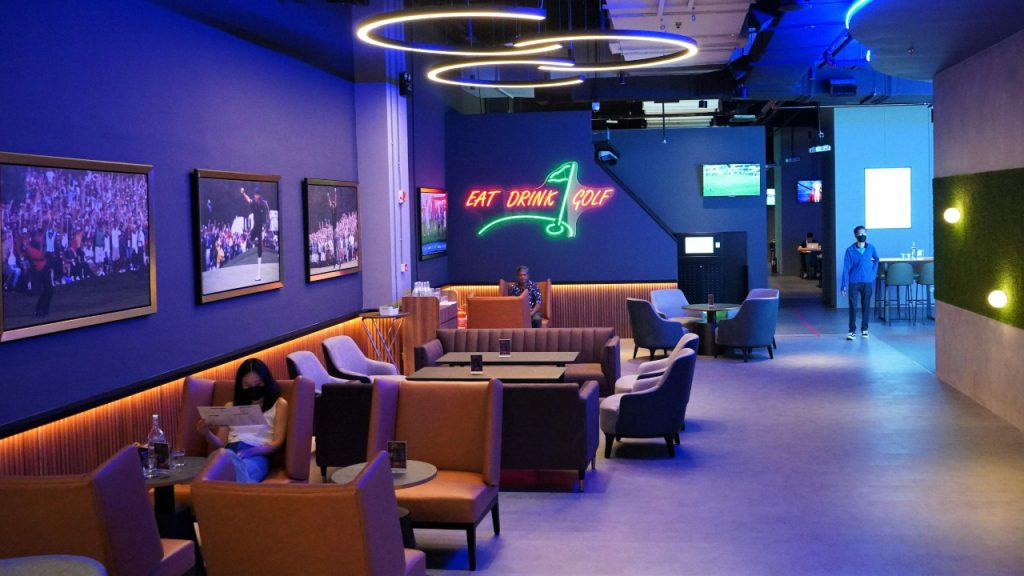 "It's a lot quicker to play golf here compared to out on the golf course," says Brandon Law, Marketing and Communications Manager of MST Golf Arena. "Here, it'll only take about three hours to play 18 holes. There's air-conditioning and you won't be out in the hot sun. Our high-tech Tech Bays can provide you with plenty of stats and data from the analysis of all your swings. And we do not have a strict dress code here too. So it's very easy just to come and play golf here."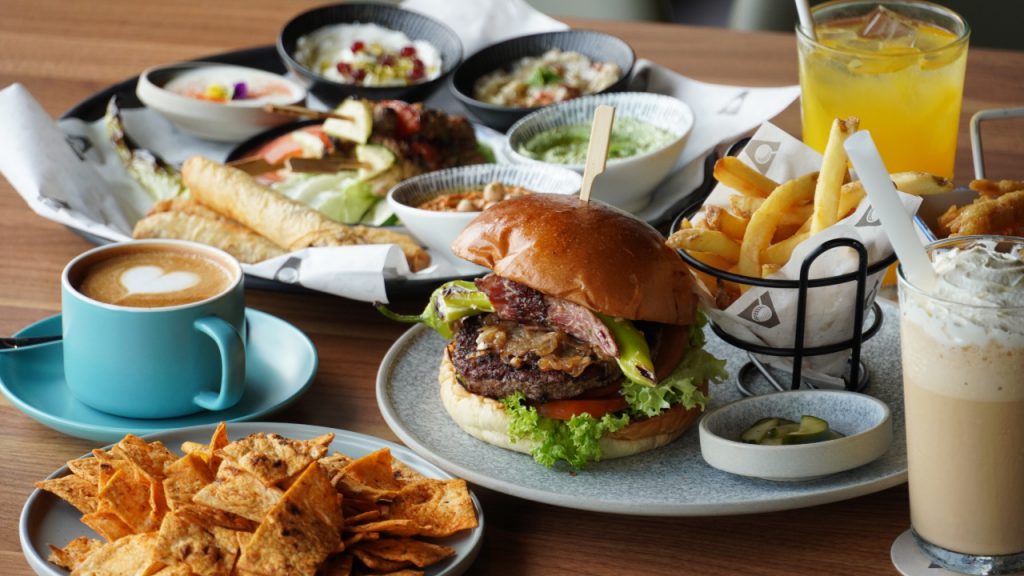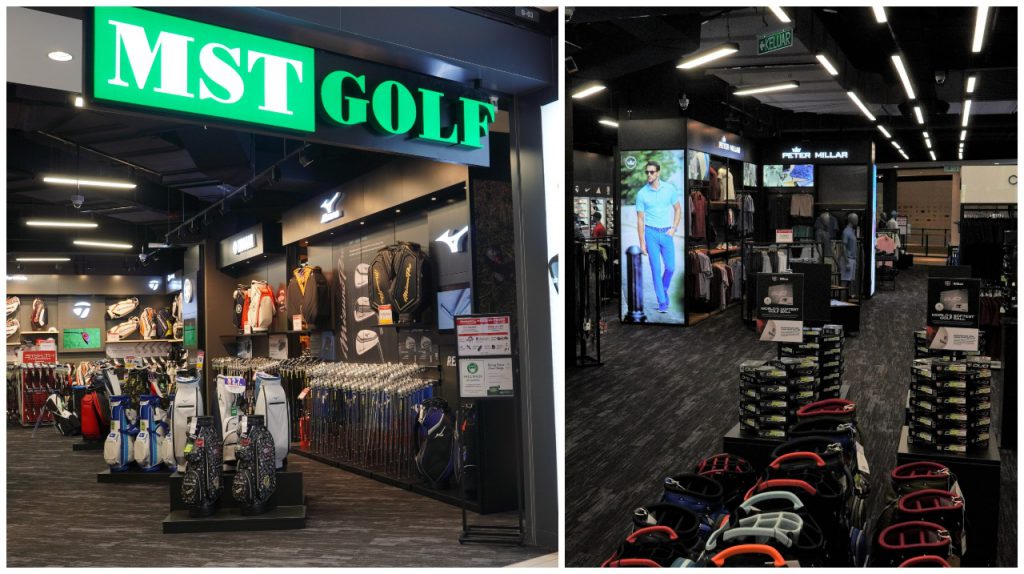 Yes, there may be some purist, hardcore golfers who insist on being outside, feeling the wind and smelling the grass – but the cutting-edge simulators and cameras at The Golf Lab in MST Golf Arena that can analyse your swings and track your progress makes it all worthwhile, says Samuel Ng, Business Development Manager for MST Golf Arena. "But, you know, we're more than golf – we provide golf entertainment," he continues. "Golf can be quite intimidating, especially if you don't have friends who are golfers. So we want to lower the barriers to golf, to bring golf to everyone, and to be more inclusive for everyone to be able to try playing golf. We provide all of the equipment here, and we have a lot of good golfers on staff to show guests how to get started and the basics of golf. So even if you come without playing golf before, by the end of your drinks, you'll be swinging."
Enjoy Super Deals from now until the end of September 2022. Book a Tech Bay for three hours for only RM120 if you tee off between 10am to 12:45pm (Mondays to Sundays); or pay RM150 for three hours if you tee off between 1pm to 4pm (Mondays to Thursdays only). Every Thursday is Ladies Day: book a Tech Bay for two hours at RM100 only, and enjoy 25% off all champagne as well as 20% all food and beverages.
And if you or someone you know wants to Get Into Golf, one-hour beginner lessons from certified coaches are available every Tuesday at 6:30pm for RM165+ per person. The Get Into Golf promo is valid until further notice.
---
Lead photo: Ian Lim