Will Harlan, the man with the plan, is in rude health despite 24 hours on the red-eye from San Francisco to Kuala Lumpur.
Whatever he's been drinking, I'd like some. Will Harlan is the managing director of Promontory, the wildly beautiful Napa Valley terroir whose rhythm and embrace of sun and moon are also his provenance. It took 30 years to acquire the land upon which Promontory was established in 2008. The 200-year plan Will holds is for the making of wine that will age to a point of revelation. It has been entrusted to him by his father H William Harlan, founder of Harlan Estate, whose aim is to make wines worthy of being called California first-growth. Harlan senior's visit to Bordeaux and Burgundy in 1980, arranged by Robert Mondavi, made him realise that great wine is a long game whose players are signed up from the future.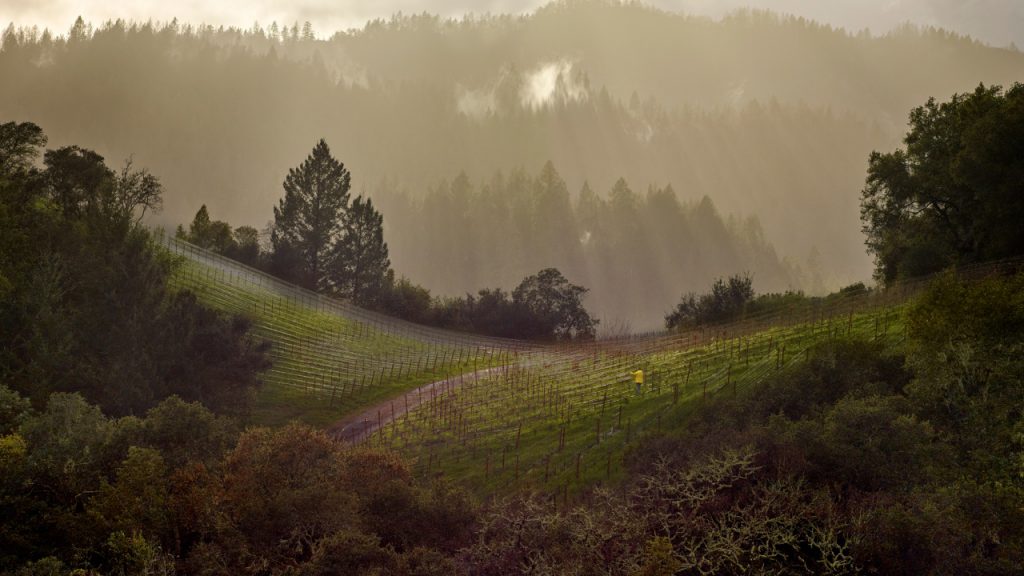 He passed the game plan to Will Harlan in January 2021, who is now managing director of the Harlan family's winegrowing properties, which include the independent entities of Harlan Estate (1984), Bond (1996) and Promontory, each with its own distinctive reason for being. In a way, Will became a mythical creature: the near-extinct Napa scion, because few of the valley's winegrowing families continue beyond the pioneer generation. Noblesse oblige: as a chip off the old block and an outcrop of his epic terroir, Will is steward of an evolving winemaking tradition and a phenomenal network of underground kingdoms; of life in earth, so to speak, pivotal for all life on it.
Things could have turned out quite differently. In 2008, Will Harlan blended wines made from the younger vines of Harlan Estate, Bond and Promontory to make what would come to be known as The Mascot. It was the first public release—in 2013—of what had, until then, only been made in quantities enough for close friends and family. Then he left Napa for Silicon Valley to find his niche. He found what he was searching for, however, in wine, eventually becoming director of Promontory in 2015.
Of the Harlans' three estates, Promontory is the most forward-facing. Its soils—volcanic, sedimentary and metamorphic—are ancient, alive and inchoate on a cosmic scale. With its two geological fault lines, Promontory grants perspective on the majesty of passing time and its capriciousness as the earth moves.
Our candid conversation would provide fascinating insight into the business, time, imperfection and, not least, a quest to know terroir and the nature of life through winemaking.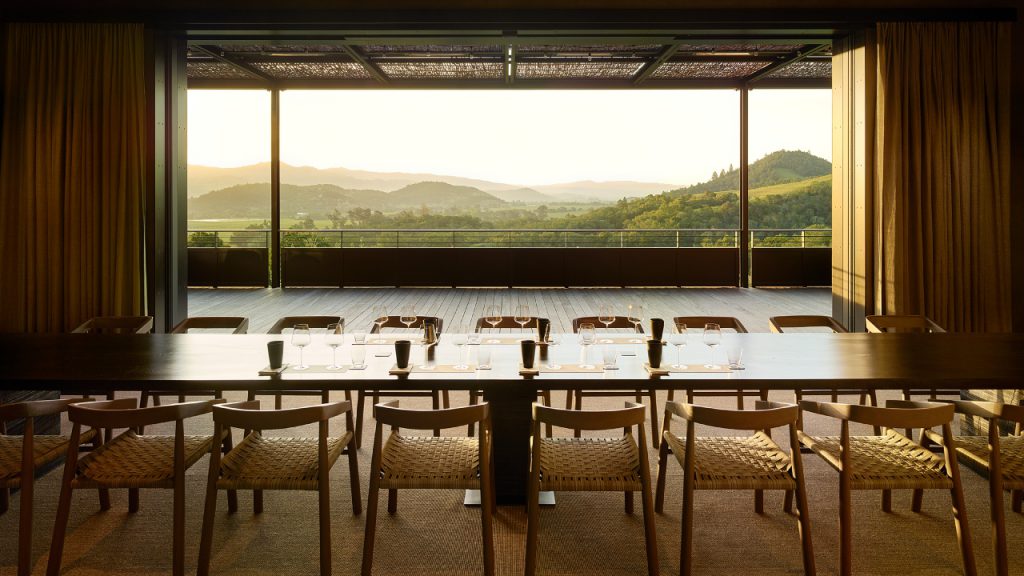 It took 12 years for Harlan Estate to see any revenue, and then eight more before it turned a profit. Would that fly today?
To be in the wine business, you really have to love it. You shouldn't go into it to make money. At the same time, there are a lot of people that have made a lot of money in other areas to get into the wine business, and they're doing it because they love it. But oftentimes the generation after them is not interested, or they haven't set things up for a healthy because this is more their personal hobby rather than something for the ultra-long run.
For my dad, Harlan Estate was a 200-year plan, this vision for what we could do in the wine world. Twenty years is a long time to break even on a project, but in the wine world, if you're trying to do something profound, it wouldn't be rare to find that as a horizon.
You mentioned a new generation of drinkers and collectors who want to connect with something less ephemeral. You must speak from personal experience, having been in technology for a while.
Yeah, I love staying on top of things. I'm a bit of a futurist—I love the evolution of technology. At the same time, I think it's about balance. It's grounding to have something like wine that is a steady pace of the seasons connected with nature, something that can't be fabricated or mass produced.
I didn't think that I was going to be in the wine business. It was really important to me that I found something to create that I could be a part of—not just of the founding, but also the creation of the vision and the long-term path. I also don't want to put my stamp on Harlan Estate and take it in a different direction. No, Harlan Estate is on an incredible path and has a very specific character. It's really important to stay true to that at a higher and higher level. It's the same with Bond.
But with Promontory, we're still in the founding years. Having been a part of it from the beginning and to be able to mould that and to be a part of what it could be—putting that vision out a few hundred years—that's what was exciting. I didn't know it at the time, but that's what would fully bring me back to it. I thought that I was going to find that opportunity in tech; I found it in wine. Honestly, that's what brought me back.
It's also helped that Napa Valley is pretty close to Silicon Valley. I have a lot of friends still in tech that are doing very, very well, and I angel-invest very small amounts here and there. I've got my job that I'm a thousand per cent in, but I still have a lens into other things that I am fascinated by.
Does what makes a great wine change in different places? Is there a universal aesthetic or benchmark?
Personally, and this is just my opinion, a great wine has to be able to age. Attaining the highest quality is how you get to play the game. From there, it's about character. Again, personally, it's not about perfection either, or not about which wine has the fewest flaws. For instance, your favourite people are oftentimes ones that have certain flaws. Is it distinctive? Do you crave it without craving something that's also of a very high quality but not that one thing?
What are you looking for ultimately in a glass of great wine? What are you seeking?
Oh, probably different things at different times, I don't know. I feel wine is ultimately a medium. And yes, it can be an end in and of itself, and that's fine. I think, for a lot of people, it tends to be the focus. For me, it's inextricably part of a mindset that I want to find myself in, taking a step back from technology screens, slow down, and take a moment out of the normal timeline.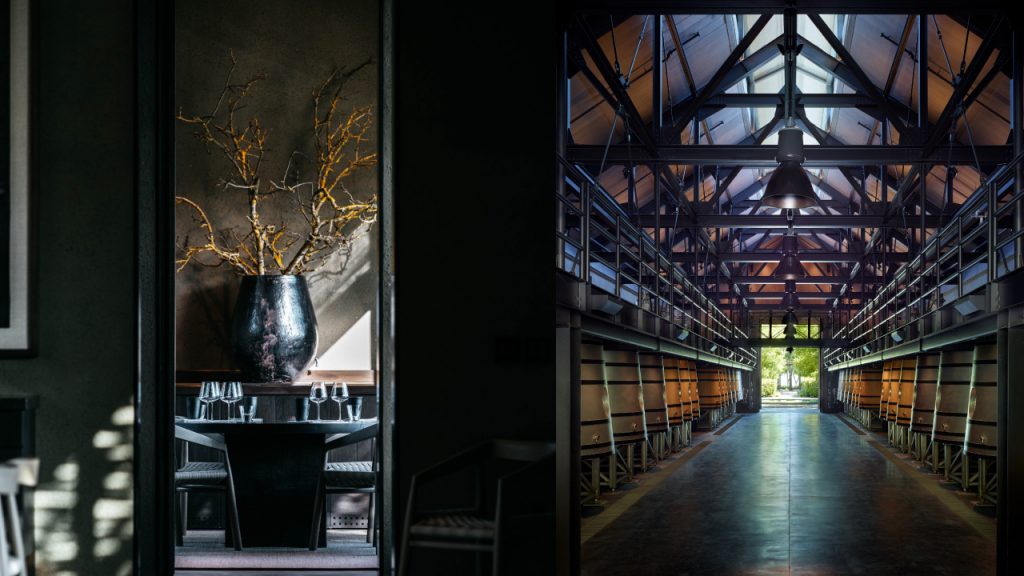 TERROIR
The wines were tasted over dinner at the one-Michelin-starred DC Restaurant in the sequence below. My menu was vegetarian (kudos to the team), and the wines were sampled before each course and throughout the evening. All previous appraisals and ratings were studiously avoided, including Promontory's own, until this writing.
Promontory Vintage 2017
"This is gorgeous," I sing to myself, with feeling, surprising everyone at the table still inhaling, and myself! Blame the direct line from the nose to the unprocessed, emotional limbic brain. Ineffably uplifting, happiness of freshly baked pastry on the nose. Earth upon swirl; rocks, many types of rocks. Lovely crimson. Pellucid? Translucent, for sure; mushroom, iron, earth palate. But that's not fully conveying the energy and robust yet beguiling aromas framed and unframed by a kind of mutable, geometric tannic structure. Cue cast-iron wok, fire, hot stones, glowing kiln, lovingly made confiture of just fallen fruit, truffles from below magically retrieved by the now all grown-up porcine epicure, Babe. Curious about the radiance of its robe, I ask if carbonic maceration was involved. Yes, for some of it, and there were multiple, all part and parcel of Promontory savoir-faire.
Promontory Vintage 2016
A quiet, comforting familiarity of Grand Cru classes but warmly, and yet more expressive. A walk in the woods in autumn, whiffs of cinnamon, cedar, a scintilla of vanilla, and other spices in the air. Fine tannins, lithe body, poised on the palate. A sense of continuity, and also of "oh what do we have here now" coming after the elemental aliveness of the 2017. Tasting this in between the other two vintages shows them all as a continuum, but 2016 is a clarifying, non-judgmental companion of its own accord that you repeatedly return to as it takes in and reveals the world from its looking glass.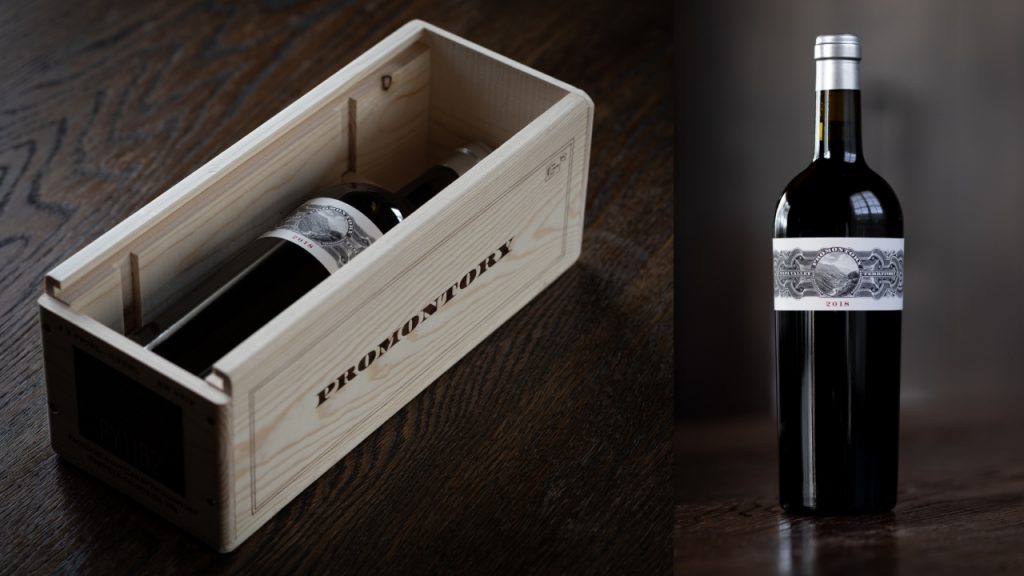 Promontory Vintage 2015
Again, a familiar ring of classed growth at first scent, perhaps at a higher octave of ripe, red fruit. Slightly tense, but so harmonious on the palate. The finesse of naturally aspirated power—intense and linear, if you will, like a late-1990s Alfa Romeo singing with perfect pitch towards the top end. This quality is echoed in the very fine tannins that delineate a seamless fruit and mineral balance. Given time, it is redolent of the (then considered) unusually hot Médoc 2003 vintage. Like the sensation of late-morning sun in a cloudless sky, broadly comparable with Rauzan-Ségla, which tasted similarly young-ish?
---