What does a 71-million-year-old gemstone found in Canada's Bearpaw Formation have to do with feng shui? Well, quite a bit apparently, according to Addison Foo, co-founder and executive director of Kaimirra Tutan. Foo, who is also an acclaimed feng shui consultant, says that from a feng shui perspective, ammolite is a rare substance that will increase a person's luck and brighten the energy fields or aura. "Ammolite comprises seven colours, making it the most precious and prized gemstone that can enhance one's health, beauty, and interpersonal relations," he says. "Ammolite is known in the feng shui world as the stone with seven lucky attributes".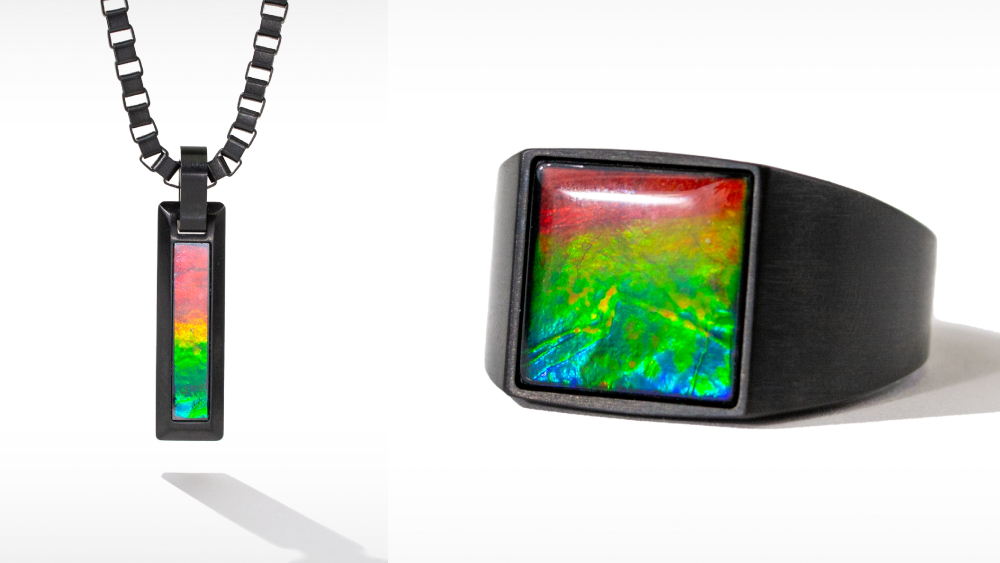 Ammolite is honed through the fossilisation of ammonite cephalopods, a type of gemstone that can be sourced around the world. But it's only in Canada's Southern Alberta region that the gemstone mineralises and transforms into a seven-colour stone. In the past three centuries, ammolite was the last of the gemstones recognised by the World Jewellery Confederation. This puts the stone in the same league as opal, ruby, sapphire and emerald. Ammolite is also the official gemstone of the Province of Alberta, the region in which the stone's rare seven-colour iteration was discovered.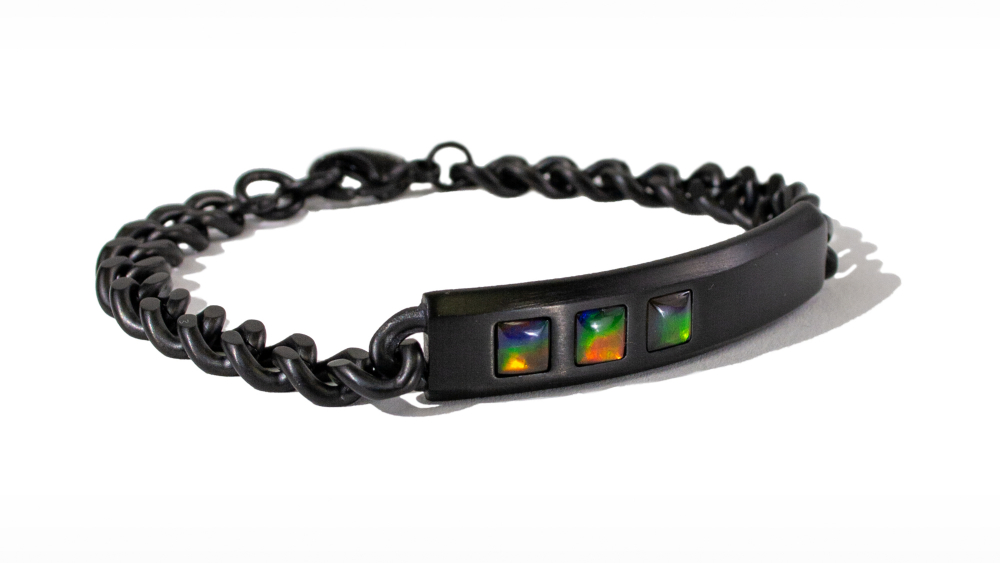 Addison Foo was introduced to ammolite by an associate who knew he was into feng shui and who, incidentally, also owned an ammolite mine. At the mine, the thirtysomething Foo recalls that he got a chance to see ammolite up close. "When I touched the gigantic piece of raw ammolite, I felt a tremendous surge of energy," he elaborates. "As a feng shui practitioner, I'm well-versed at discerning energies, both good and bad. Ammolite definitely contains immensely positive energies."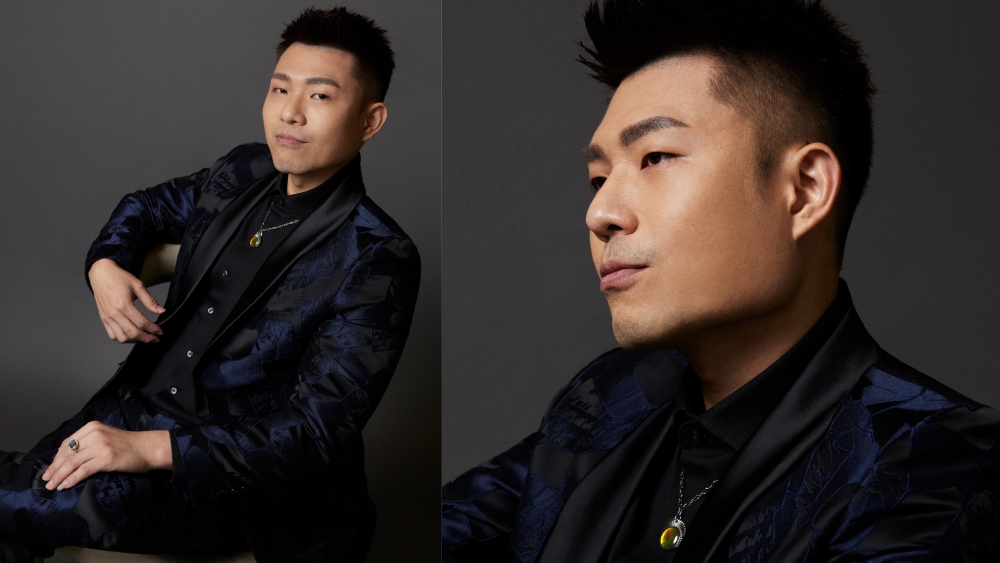 Foo's international list of feng shui clients discovered the tangible benefits of wearing ammolite jewellery for themselves. "When I see clients as a feng shui master, they come to me with various concerns," he says. "So when I suggested to my clients to wear a piece of ammolite jewellery, they could almost instantly feel the positive effects." His feng shui clients who wear ammolite often say that the stone energises them, boosts their luck, and creates positive changes in their lives. "This is when I got the inspiration to create a design-aware range of ammolite jewellery that is both fashionable and empowered from a feng shui perspective."
At Kaimirra Tutan's Kuala Lumpur store, there are ranges of exquisitely designed ammolite pieces. "In the market, ammolite is still an untapped gemstone. So in the future, I would like ammolite to be known and worn by people who appreciate its qualities," Foo says. "My company has recently signed with Korite as an exclusive distributor for ammolite in Malaysia, Singapore, Thailand, Vietnam, Taiwan and Korea. We are planning new and stunning collections that will attract both jewellery and feng shui aficionados. In addition, the energies from January to June 2023 are excellent, and people can further tap into the auspicious vibes by wearing feng shui empowered jewellery."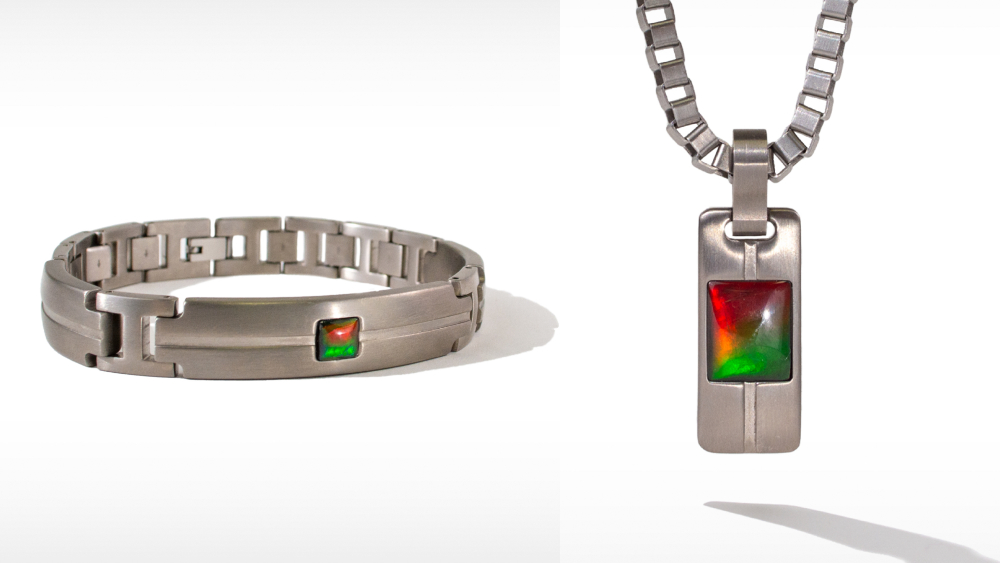 Kaimirra Tutan's ammolite jewellery ranges are perfect blends of form and metaphysical function. "As we continue to expand and grow in Asia, we know our partnership with Korite will allow us to bring the finer things in life to consumers through the world's only multi-coloured, organic gemstone," says Addison Foo.
---