Despite being a key component of many blended whiskies, grain whiskies are often overlooked. For the uninitiated: the better-known malt whiskies are made exclusively from malted barley, while grain whiskies can be made from other cereals, such as wheat, corn or rye. Blended malt whiskies are made only from barley, while blended whiskies (without any qualifying terms) specifically contain a both malt and grain whiskies. This is the case with, for example, Royal Salute's 21-year-old Signature blend, along with many other famous labels.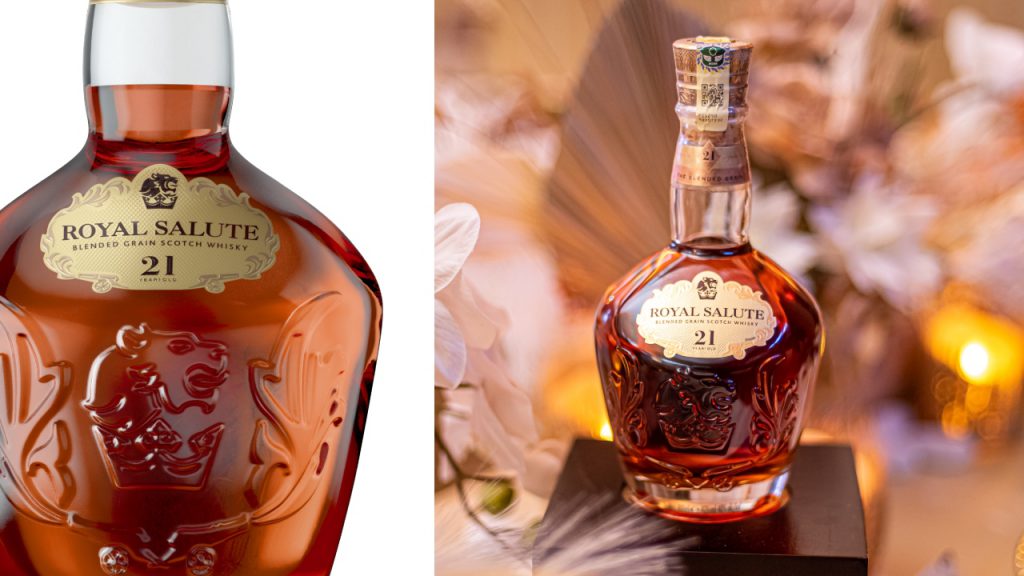 Malt whiskies tend to get the lion's share of renown. Grain whiskies tend to be lighter-bodied and more neutral in flavour, and are often thought of as a mere sidekick in a good blend. Well, Royal Salute lets its fans decide on their own, with the release of the Blended Grain (RM909). As the name suggests, it is a blended grain whisky, something not widely available on the market and should hence pique the interest of any connoisseurs.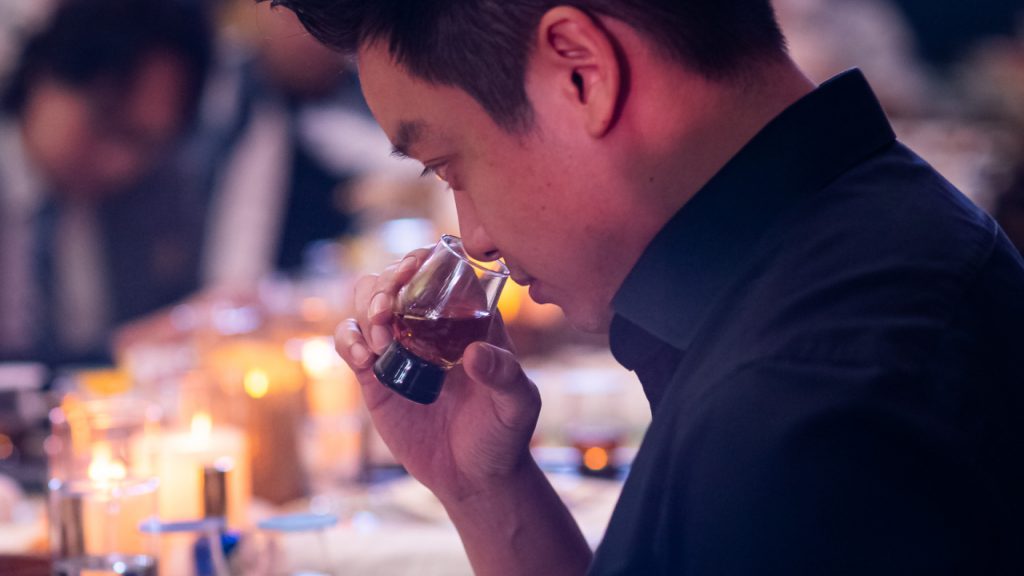 It is less a representation of grain whiskies in general, however, and more of its potential, as Blended Grain embraces Royal Salute's exacting, exceptional standards. It is, of course, 21 years old, matured in American oak casks. It offers something familiar yet markedly different to malt-based blends: on the nose, there is a pronounced but delicate creamy sweetness, leaning floral, which continues on the palate. After an initial burst of flavour, its presence lightens on the tongue, fading into a delicate, smooth, and lightly sweet finish.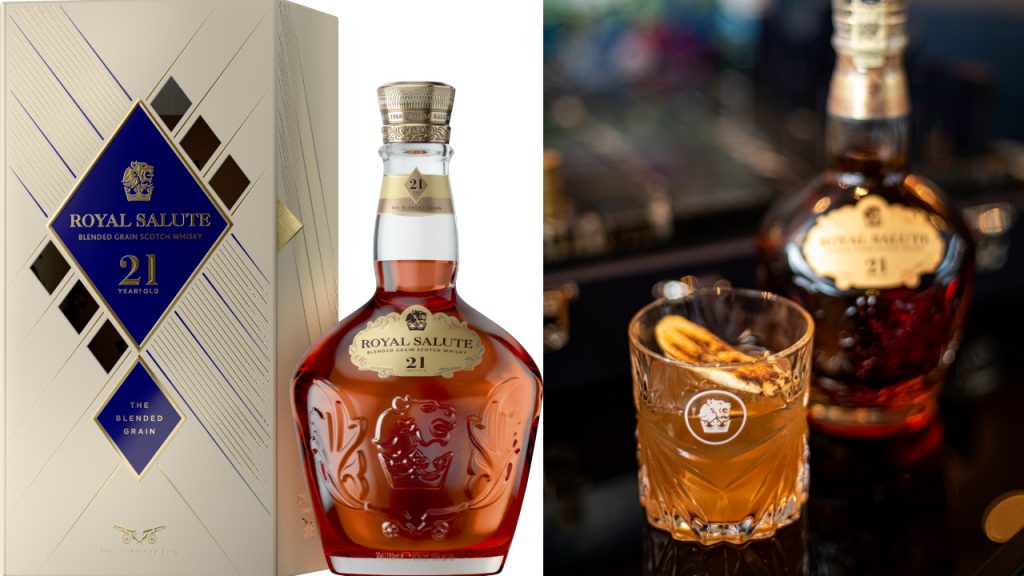 Something else unique to Blended Grain is that it is the first—and so far only—expression from Royal Salute to be housed in transparent glass instead of porcelain, allowing its dark amber colouration to come through. 
This is not Blended Grain's global debut, as it has been available before in limited markets such as Taiwan. In Malaysia, it was introduced at an exclusive eight-course dinner collaboration between Chef Chew Yow Chuen of Grand Imperial and Chef Lee Zhe Xi of Eat and Cook. Curated with an East-meets-West mentality, it featured tastings of Royal Salute's core range throughout, with Blended Grain being paired with the seafood-dominant starters and lobster entrée.
---