On 9 November 1973, way before the island of Penang became the ideal destination for the modern traveller and George Town was fêted as Malaysia's UNESCO World Heritage Site, Shangri-La Rasa Sayang opened its doors as Malaysia's first five-star hotel and resort. Its two distinctive wings furnished in a traditional Minangkabau style required two years of planning and designing by Belt Collins, a leading Hawaiian firm, and was completed at the cost of RM14 million by Taman Development Sdn. Bhd.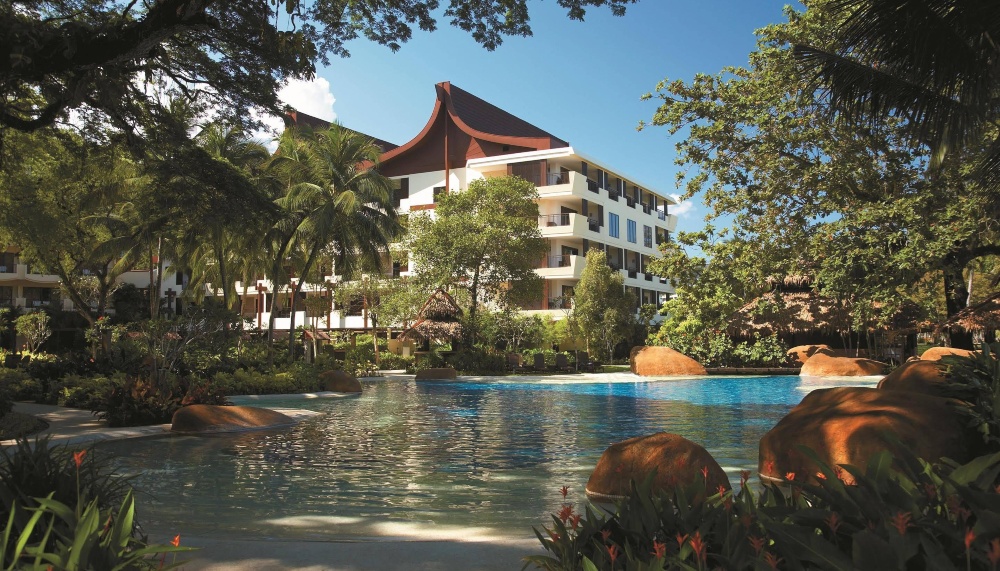 A pioneer of luxury hotels in the country, many other establishments have cropped up on the Pearl of the Orient since, but none are truly able to replicate its combination of tasteful rooms, the natural splendour of its sprawling 30-acre grounds, and the exceptional hospitality of one of Asia's premier beach resorts. In 2005, the resort then went through an extensive RM100 million renovation that saw the introduction of CHI, The Spa with 11 private spa villas, its health club, a golf course, and the Rasa Wing Lounge.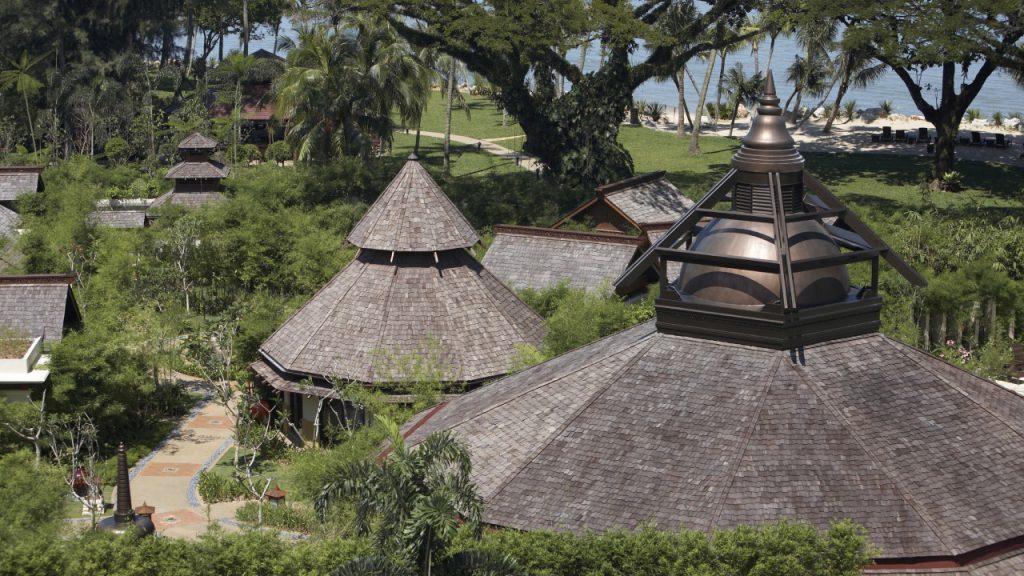 Once you drive through its gates, the rose-tinted glasses come on, and you feel as if you've stepped into the fictional Shangri-La valley in James Hilton's 1933 novel. The eight magnificent trees—around which the resort is centred—give the place its laid-back character, and seem to be from distant lands. Here, the sand at its private beach seems finer, the azure waters are clearer, and the well-trained, convivial staff are ready to cater to your every request.
The resort also remains a preferred destination for couples, with its manicured lush gardens and the undulating waves in the background acting as an enchanting backdrop for a fairytale wedding. 
Prominent Personalities
Through the decades, Rasa Sayang has welcomed royals, world leaders, business magnates, and celebrities, and it continues to see some of Penang's finest elite walk through its doors. Their illustrious list includes Princess Margaret, sister of Queen Elizabeth II, Tony Blair, William Holden, Stephanie Powers, and Richard Branson. In 1975, the first celebrity to perform at the hotel was Francis Yip, the Hong Kong songstress.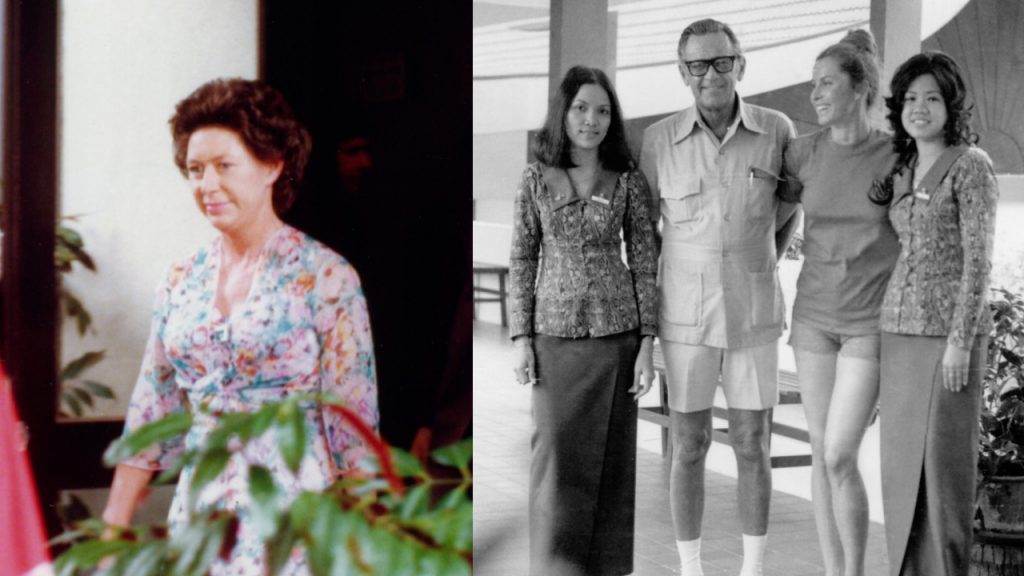 Penang-born fashion designer Datuk Jimmy Choo, whose name has become synonymous with luxury shoes, shared his thoughts about his stay, saying, "I would like to express my heartfelt gratitude for the impeccable arrangements made at Rasa Sayang. The Tranquil Suite was absolutely delightful, and the staff provided excellent service. I couldn't have asked for more. Unfortunately, our limited time prevented us from fully experiencing all the delights that Rasa Sayang has to offer. Please extend my appreciation (to) all the staff members who contributed to our memorable stay. Thank you once again for everything."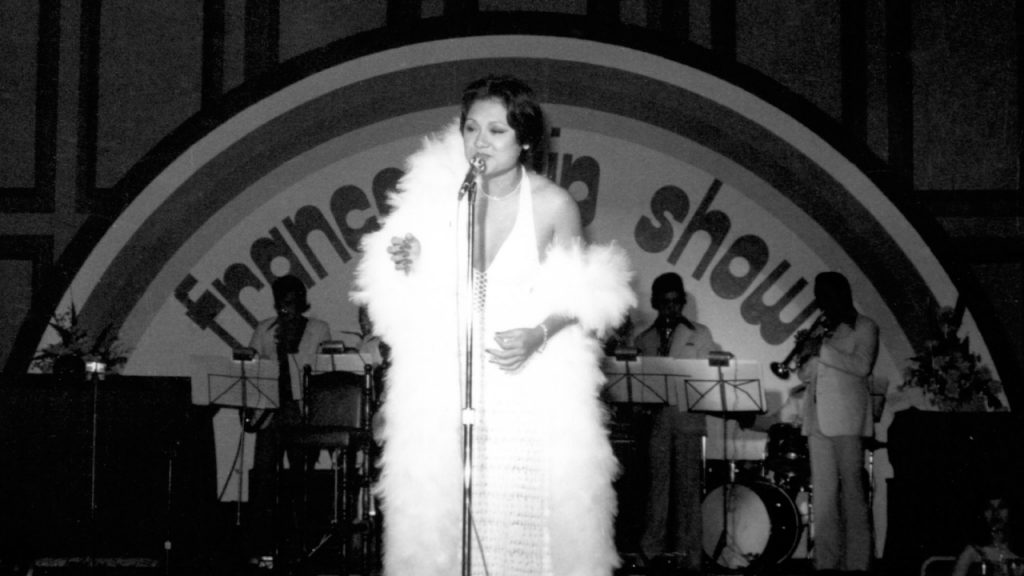 Semicentennial Celebrations
For its 40th year, the resort brought back its now-shuttered Cinta discotheque (also formerly known as Gypsy Caravan in the '70s), an opulent nucleus for Penang's nightlife back in the day and whose name still brings back nostalgia for those of that generation. This year, to usher in its Golden Anniversary fitting of an establishment of this calibre, a grand roster of tributes has been lined up by the hotel including community-oriented events. 
Markus Christ, Area General Manager of Shangri-La Rasa Sayang, Shangri-La Golden Sands and JEN Penang Georgetown by Shangri-La said, "As we celebrate the 50th anniversary of Shangri-La Rasa Sayang, Penang, I am filled with immense pride and gratitude for all that we have achieved over the past five decades. This milestone is a testament to the dedication, passion, and unwavering commitment of our team, as well as the enduring support of our valued guests.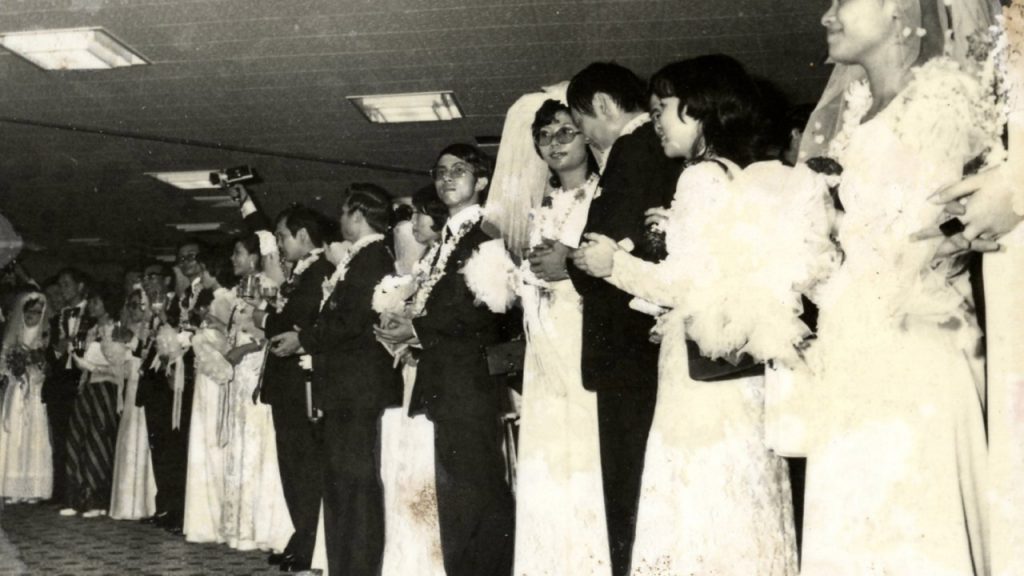 "Throughout the years, Rasa Sayang has become synonymous with exceptional hospitality, breathtaking experiences, and unforgettable memories. Our anniversary celebrations are a time to reflect on the rich history and heritage that have shaped our resort, while also looking forward to an exciting future filled with endless possibilities," Christ adds. "As we embark on the next chapter of our journey, we invite you to join us in celebrating 50 years of Rasa Sayang, where cherished memories are made for 'A Love for Life and All Its Pleasures'."
The resort will also be honouring its pioneer staff who have been an integral part of the experience for guests and who have contributed to the longevity of the resort. One such outstanding individual is Tan Khai Seng, the Paymaster of Shangri-La Rasa Sayang, who began his tenure back in 1973. "I enjoy working at Rasa Sayang and feel a sense of achievement," Tan said. "With the support and camaraderie from my colleagues, it has been a memorable experience since the first day I started working here."
On 9 November, the RSR Photo Gallery will be open to the public at the FIP Lounge, with 300 images that progress from black and white to colour, and reflect the resort's journey from past to present. 
Also taking part in the celebrations is Ferringhi Grill—which exudes an old-school romantic charm where diners can tuck in to its exquisite modern grill cuisine as they watch the sun go down on the horizon—has remained a mainstay amongst discerning diners. From 9 November 2023 to 8 January 2024, the renowned restaurant will delve into its culinary archive for a curated 'Blast from the Past Menu', which will include classics that hark back to the year 1973 such as Lobster Thermidor, Wagyu Sirloin and Tenderloin, and Malossol Caviar served on ice with Chilled Vodka.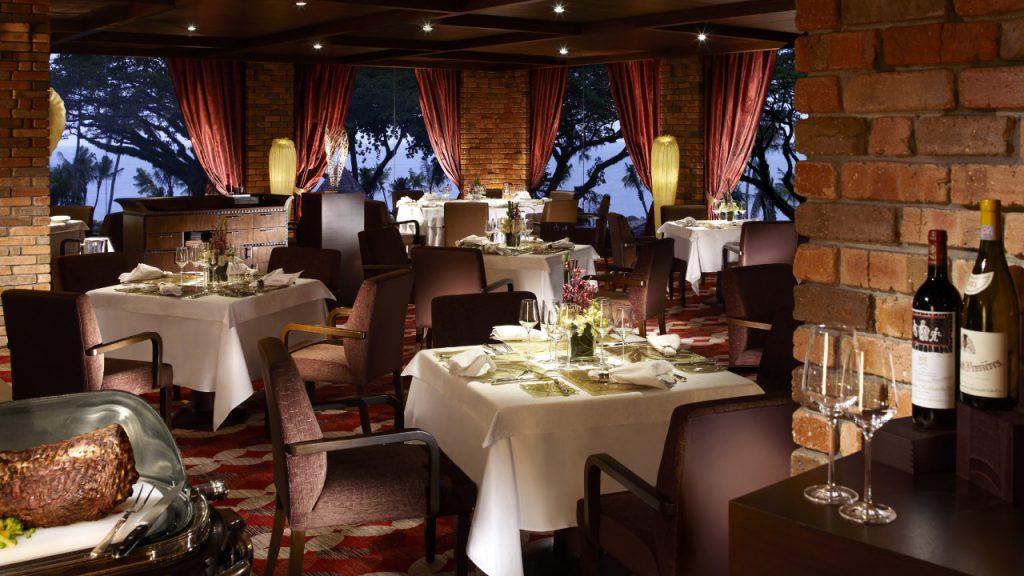 Next, as the island prides itself on its rich artistic heritage and to foster its vibrant art scene, the resort will be engaging 50 artists from Urban Sketchers, a global community of artists, on 19 November for a leisurely day of painting the resort's architecture and nature. The paintings will then be available for sale, with 10 per cent of the proceeds to be channelled towards CSR projects. 
Come 26 November, a Vintage Car Convoy will fittingly pay homage to the resort's rich heritage and create a sense of nostalgia. A Rolls Royce Silver Spirit, Jaguar E-type, and Porsche 911 will be some of the automobile classics from bygone eras on display with prizes to be given for the chosen favourites.
Although its name is written in luxury hotel history books, Rasa Sayang isn't content to remain in the past. We're sure it will still be celebrating its Centennial anniversary in years hence.
---