The special relationship between designers and their animal companions
It's no secret that designers are endlessly inspired by their four-legged friends. This season, Marc Jacobs gave his dog Neville a starring role in his "Bookmarc" ad campaign, depicting the bull terrier in glasses and a scarf, reading War and Peace; while Être Cécile T-shirts and Jimmy Choo bags came with canine illustrations.
Dogs are even securing modelling jobs on Instagram. Neville, who has 179,000 followers, is often seen in Marc Jacobs menswear. A six-year-old Shiba Inu named Bodhi, known as Menswear Dog (234,000 followers), has secured contracts with Coach, Brooks Brothers and Salvatore Ferragamo.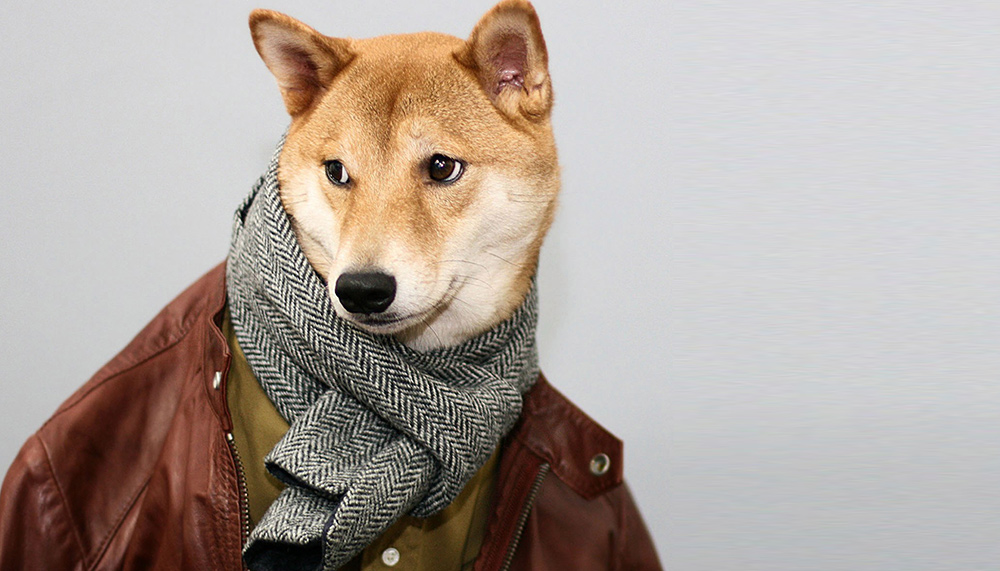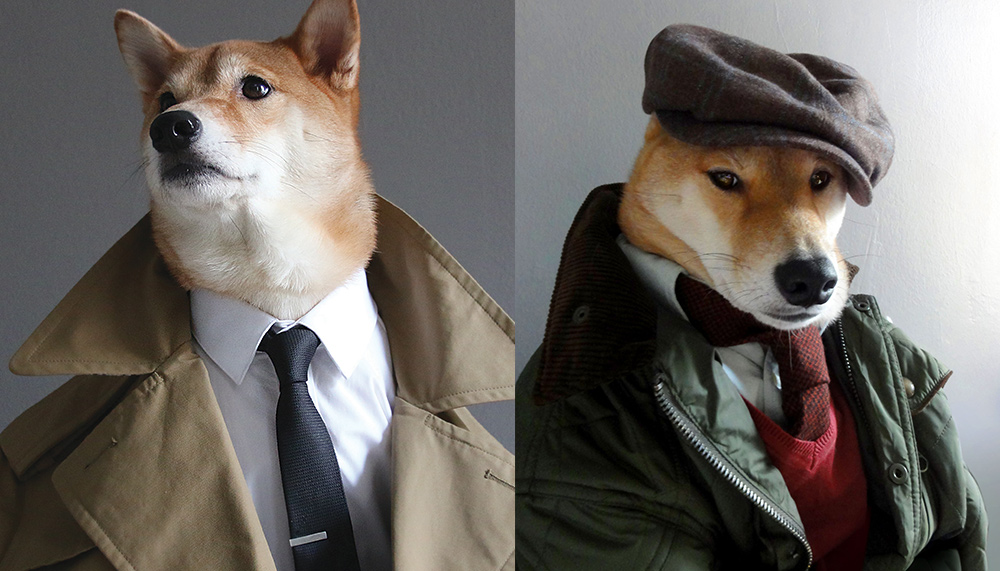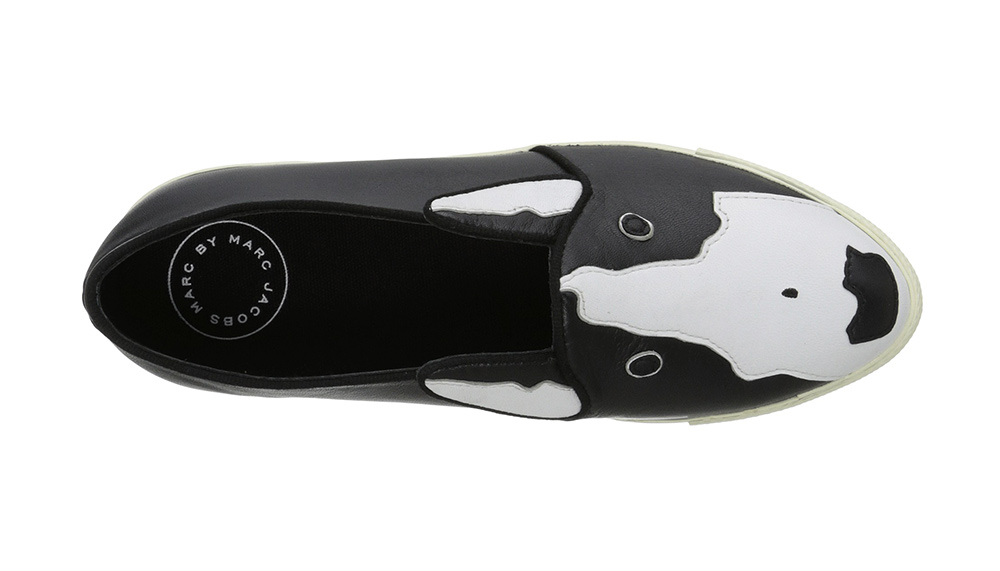 Jimmy Choo and Ally Capellino are among brands that have recently launched pooch product lines. "The dog range has been bubbling for a while as we have so many customers who come into the stores with their 'best friends' asking when we are going to sell pet products," says Ally Capellino, whose dog accessories include collars, a waxed cotton coat and a lead. "A dog has character, and it's another form of self-expression for some designers."
For Melissa Del Bono of bag brand Meli Melo, introducing collars to her range was obvious. "So many of the women who wear my handbags have dogs," she says. Like its bags, Meli Melo's collars, which come in the most popular-selling shades of the brand's Thela bag, are made in Italy. "Dogs are part of the family, and we like spoiling them as much as we do ourselves."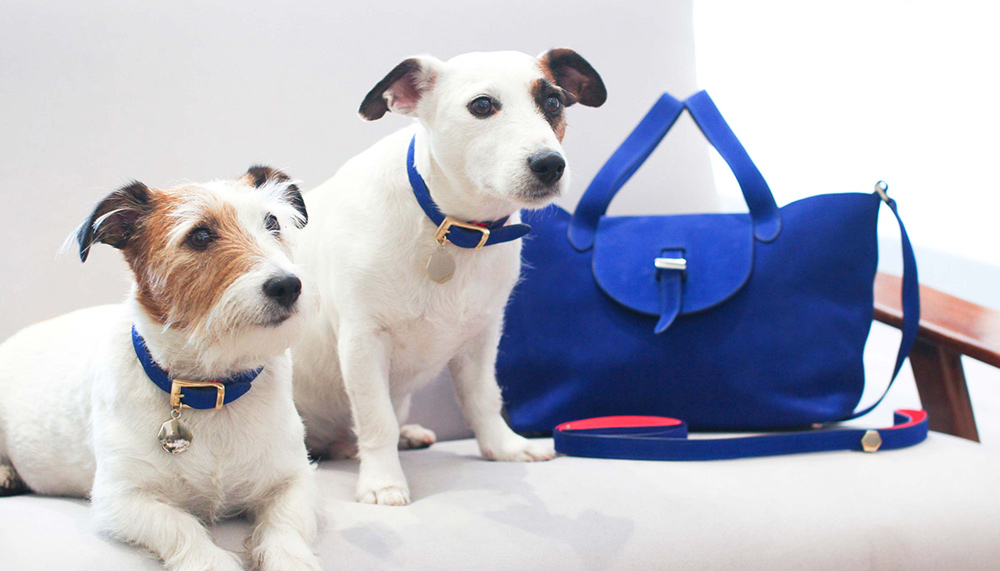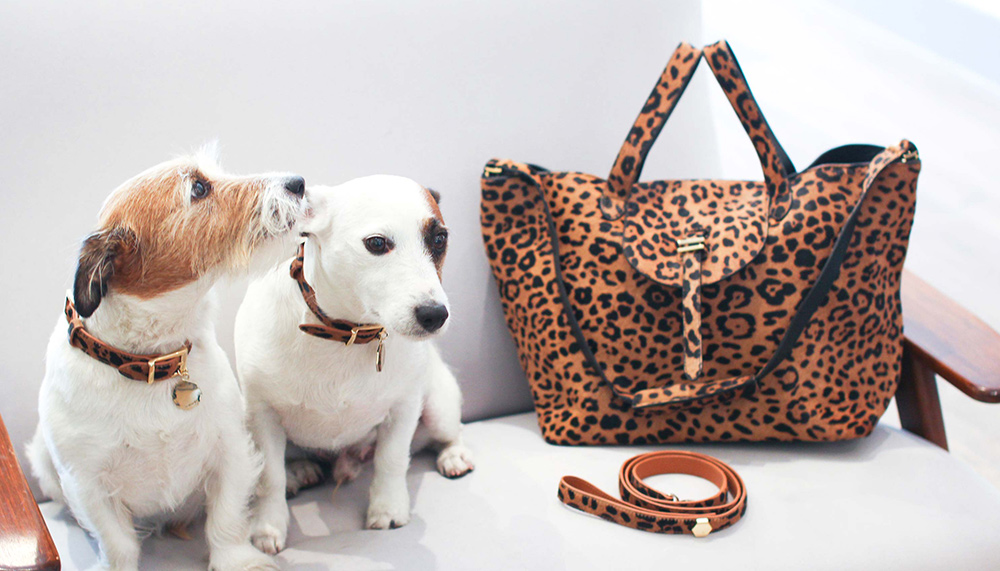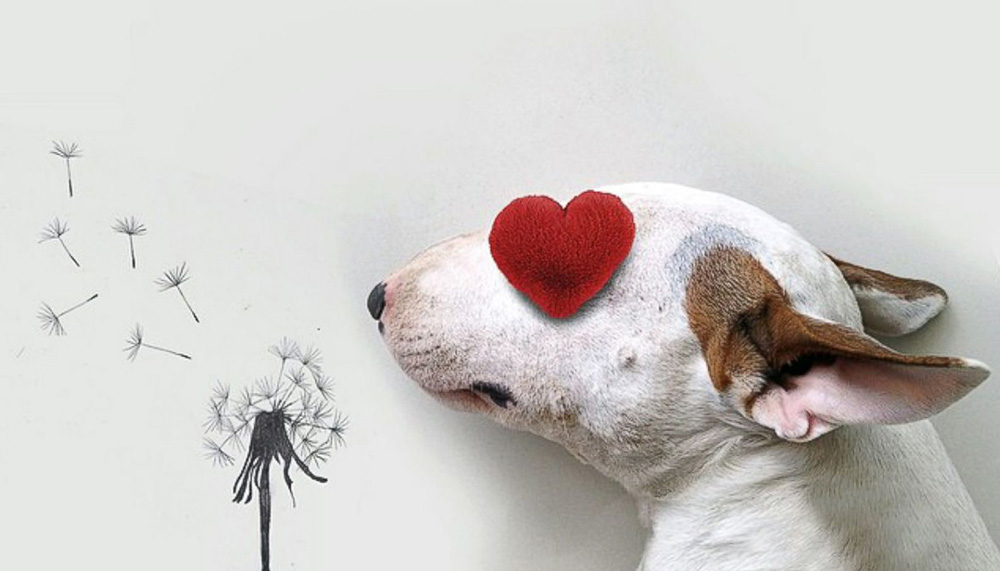 Jimmy Choo's pet range was inspired by one dog in particular. "I had friends from all over the world forwarding me links to [the Brazilian artist] Rafael Mantesso's English bull terrier, Jimmy Choo," says creative director Sandra Choi. "I was charmed, and knew that I had to incorporate him into a collection."
Mantesso, who uses his dog in his art, which he shares with 449,000 Instagram followers, was commissioned by Choi to produce illustrations for the pre-fall 2015 collection – thus Jimmy Choo the dog became the face of the brand. Alongside iPhone cases, cosmetic pouches and totes, the range also includes a Jimmy Choo collar with paw-print charm.
"People are increasingly treating their dogs as humans, [in turn] driving demand for added-value items," says Mintel's senior market analyst Jane Westgarth. "These [items] often mirror human styling and healthcare trends, so people are prepared to pay more for their pet products."
Aesop says its lemon rind, tea tree and spearmint-infused animal wash is made with the same attention to research that it applies to its products for humans. Burt's Bees has an entire range for dogs, with a peppermint ear cleaner and an olive oil-based "moisturising" paw-and-nose lotion.
It's not clear from Mantesso's Instagram feed – with Jimmy illustrated as a unicorn, a punk and at a ballet barre – whether his paws have been moisturised. Either way, Jimmy now has his own book – A Dog Named Jimmy – while last month Maira Kalman published Beloved Dog, featuring short stories and poems with illustrations. "When I look through my work, I'm amazed and amused to realise the extent of my fixations," she writes. "Dogs appear everywhere. They always make me laugh and warm my heart."