A taste of fine dining
The Drawing Room
Beneath The Drawing Room's towering horse sculpture – a specially commissioned art piece by Columbian artist Fernando Botero – soak up the refined ritual of the St Regis afternoon tea. A tradition polished to perfection by Caroline Astor, the mother of John Jacob Astor IV – who founded the original St Regis Hotel in New York – the service offers scones with English clotted cream, dainty pastries and confections, and a decadently rich chocolate cookie shot. While you tease your palate with canape-style king crab, foie gras and Scottish smoked salmon sandwiches, a tea sommelier will assist you with navigating the expansive loose leaf tea selection.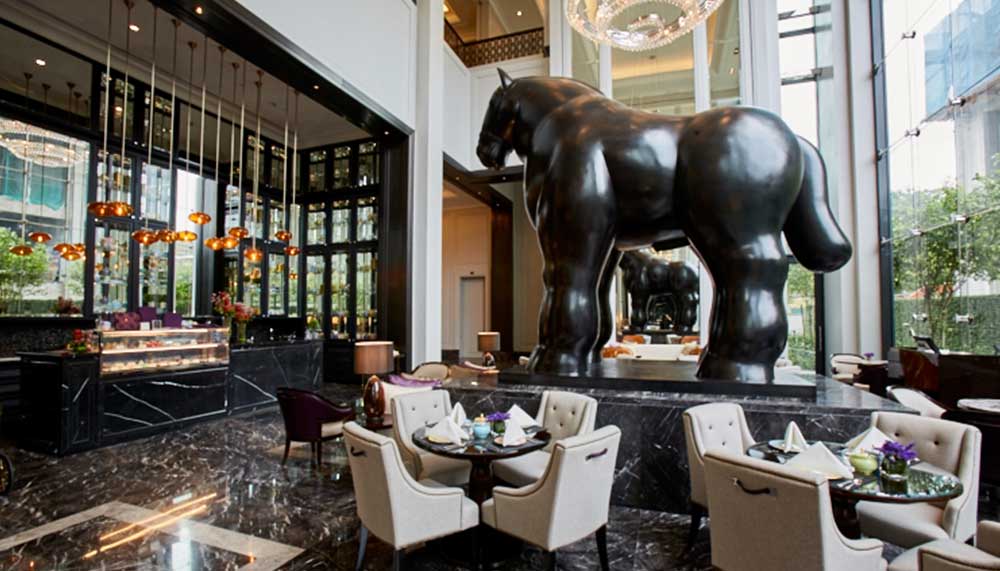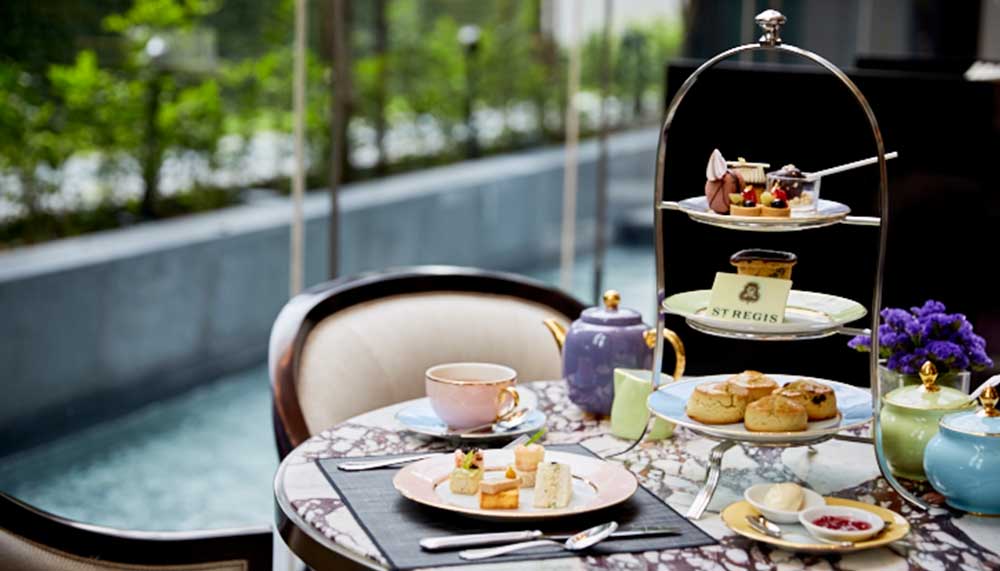 The Brasserie
It is impossible not to be awestruck by The Brasserie's marble-lined walls and pressed tin ceilings. By day, it serves sophisticated, modern European cafe offerings. And in the evening, the kitchen delights diners with contemporary French-Mediterranean sharing-style dishes. A creamy burrata, served atop ruby-red French heirloom tomatoes and drizzled with balsamic vinegar that's been aged for 12 years, encapsulates the restaurant's focus on sourcing produce of the finest quality. The grilled fish of the day – in this instance, a sizzling hot Corsican sea bass with the simplest accompaniments of lemon, olive oil and a rustic dish of ratatouille – is guaranteed to be devoured to its bare bones.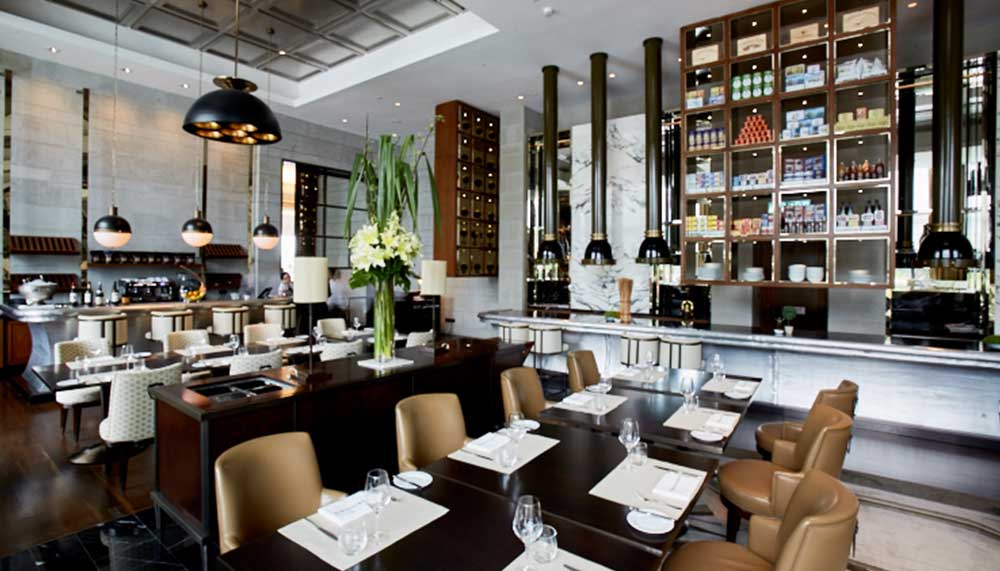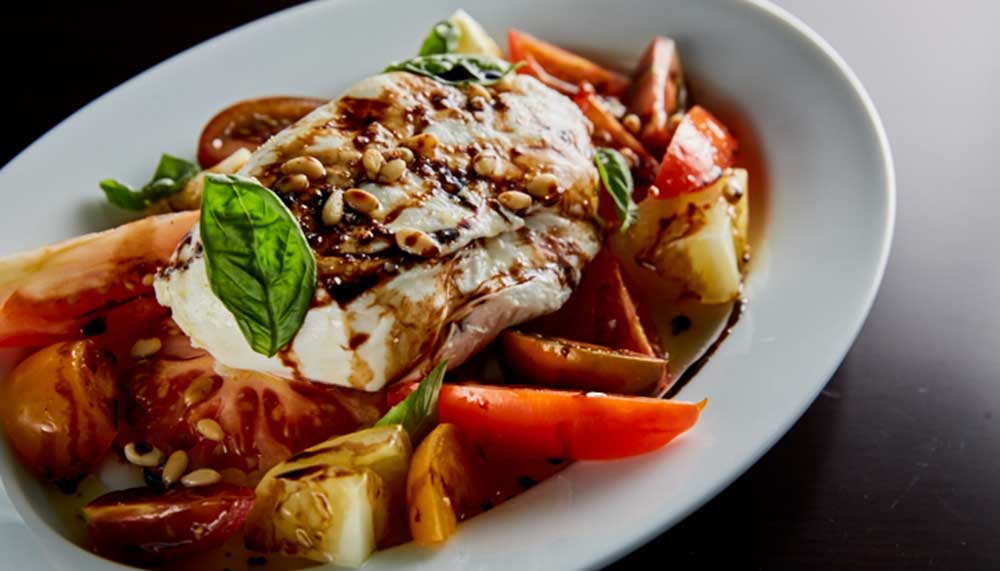 The Astor Bar and Crystal
Discretion is The Astor Bar's watchword. You can hide away in the elegant confines of its Cigar Lounge, wreathed in the smoke of a Rat Pack Rusty Nail, a sensory concoction served under a bell jar, infused with the enigmatic undertones of hickory smoke. Or perhaps, sample a rare vintage under the gold-tiled dome of Decanter. Sunset worshippers, on the other hand, may catch the last rays of the day at Crystal, the hotel's dual-level lounge and rooftop bar. Watching the sun dip beneath Kuala Lumpur's skyline with a signature Asam Boi Mary cocktail in hand – an exotic combination of preserved plum-infused vodka, calamansi lime juice and ferociously spicy chilli padi – is an experience to be treasured.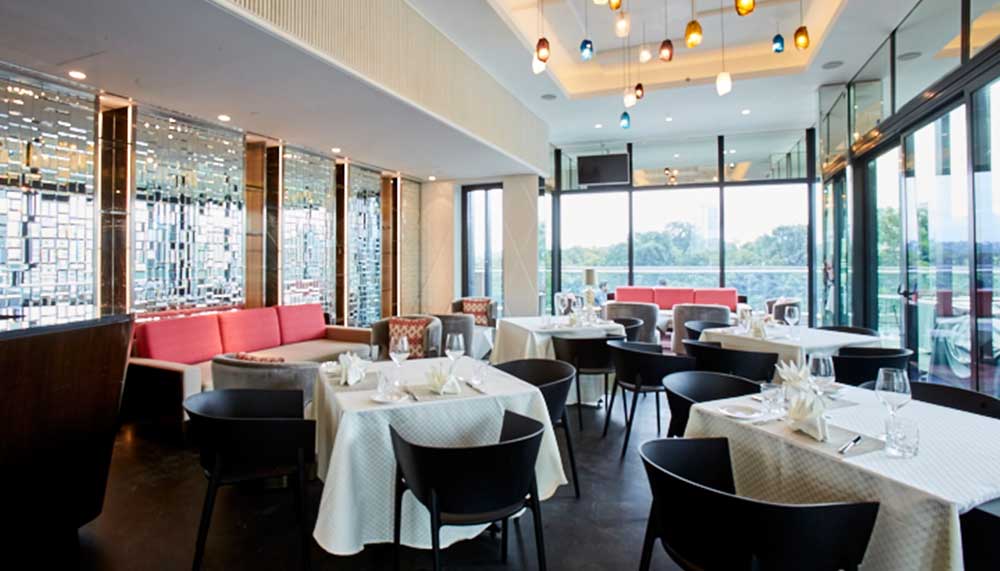 Taka by Sushi Saito and Ginza Tenkuni
Behind hand-painted, lacquer-panelled doors, two jewels of Japanese cuisine await. Taka by Sushi Saito – Malaysia's first restaurant to be opened by a three-Michelin-starred chef – lays out a sushi masterclass on its 300-year-old Hinoki wood counter. Its seafood, which arrives on a thrice-weekly basis directly from Tsukiji Market, is selected by chef Takashi Saito himself. Ginza Tenkuni's Edo-style tempura is crafted using traditional techniques that date as far back as 1885, boasting a crisp, feather-light batter that's fried in a top-secret blend of oils. Both restaurants cater to the eight private dining rooms available for private functions, all of which are beautifully framed with baton Ajiro-ita weave board panelling.