A change will do you good
A chance discovery of a Ferdinand Berthoud piece at an auction in the late Nineties by Karl-Friedrich Scheufele, President of Chopard, led to the eponymous rebirth of the marine chronometer atelier under the Chopard umbrella. In the 18th century, the master chronometer-maker Berthoud was bestowed the warrant of "Watchmaker-Mechanic to the King and to the Navy" over contemporaries in England, and it is this legacy that Scheufele hopes to channel into modern Ferdinand Berthoud timepieces, beginning with the FB 1 Chronometer in 2015.
On the difference in the new Ferdinand Berthoud
As a collector of antique Ferdinand Berthoud chronometers and clocks, I became very passionate about his work and legacy. This played an important role in the way we went about the Berthoud project. In fact, the first Berthoud wristwatch we created was based on a profound brainstorming on how he would have designed this timepiece. It was our wish to create a meaningful link between the past and the present, by respecting Berthoud's DNA.
On Chopard influences
The know-how acquired during of 20 years of Chopard Manufacture certainly played a decisive role in the creation of the Berthoud wristwatch. At Chopard Manufacture, we have become an expert in creating sophisticated as well as complicated movements for the L.U.C collection. Our standards of precision and quality are also very high.
All of the above helped us to conceive the first Berthoud movement; however we still had to think completely "out of the box" as far as the layout and construction of the FB1 calibre is concerned.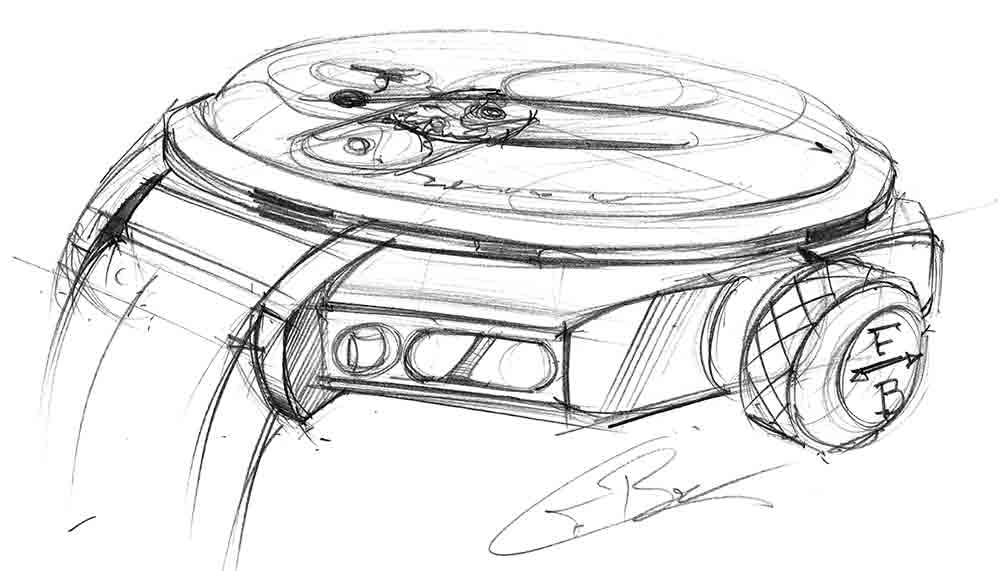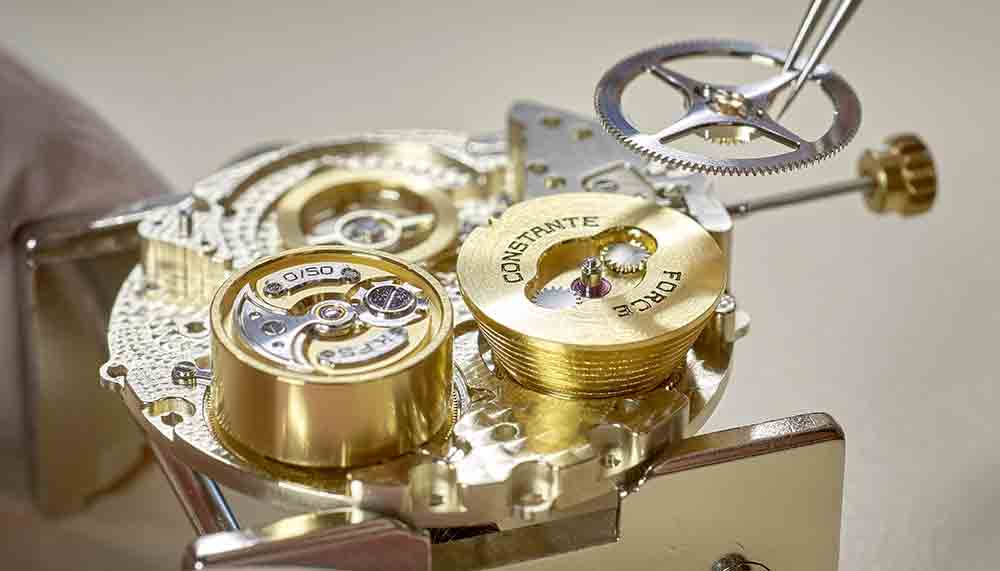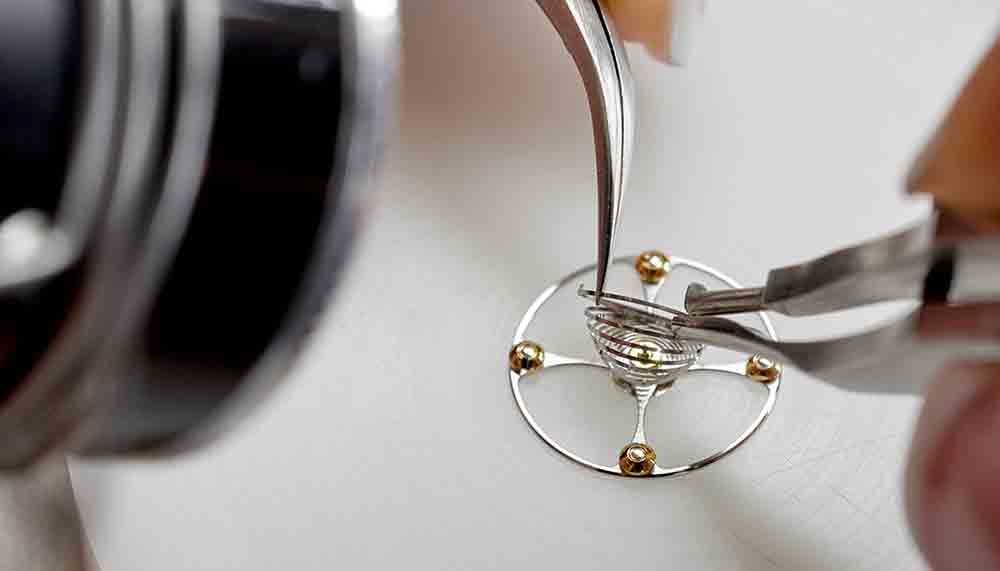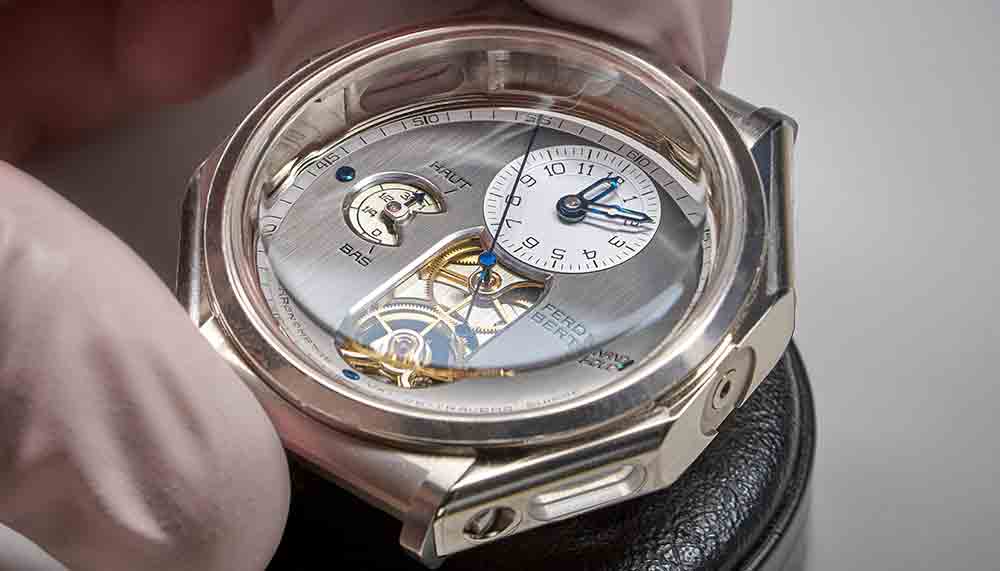 On the attraction of Ferdinand Berthoud
Collectors strongly supported our action and many congratulated us for the concept of the movement and the design of the case. Collectors well understood our philosophy of staying faithful to the spirit of Ferdinand Berthoud. The above is not limited to one sort of watch connoisseur or collector. In short, I think it is those who are more deeply immerged in watchmaking history and carry a true passion for watchmaking.
By the way at the "Grand Prix de l'Horologerie de Genève", we just received the "Aiguille d'Or 2016" – the greatest recognition awarded by an independent multi-disciplinary jury, composed of 28 experts from a wide range of horizons.
On what makes FB unique
Indeed, one of the key elements that makes the FB1 Chronometer unique is the inspiration taken from his marine chronometers produced while he was watchmaker to the King of France, as well as the French Navy. However, the uniqueness of Ferdinand Berthoud goes well beyond this single matter. The big challenge was to reengineer and miniaturize the traditional constructive elements from the past, to fit a much smaller and contemporary approach.
Having thoroughly studied his exceptional timepieces and books, which are part of our museum, we could come up with a mature and logical approach for this challenging project.
On his personal involvement
I validate all technical developments from a strategic point of view. We have dedicated teams for both Chopard and Ferdinand Berthoud movements and I am personally involved in regular meetings with our technical teams. Our constant aim is to push our limits out and bring innovation to mechanical watchmaking.
On the future of Chopard Manufacture
Do better today than what we did yesterday This is what drove us throughout the years and what will still be driving us in the years to come. We acquired a lot of know-how and constantly enhanced the quality of all Chopard watches. Our aim is to keep our standards and our creativity at a very high level for future creations.
Along the way, there were indeed moments of great joy and pride, and in particular, when our very first in-house movement, the L.U.C 1.96, started ticking. We also had to face setbacks along the way, but I learnt how important it was to keep up an unfailing team spirit. One thing I did not expect however was, that I would learn how to be patient. Until the Manufacture project started, this was not a particular strength of mine…
On Chopard in Sincere Watch's 100 Complications exhibition
We decided to choose those retailers that would be passionate about FB, following our international press-launch. Sincere, being a renowned watch retailer with a following in the entire region of South East Asia is an ideal partner for La Chronométrie Ferdinand Berthoud. Their exhibition in Kuala Lumpur is indeed a key event every year. Being present with Berthoud on this occasion is an important way to showcase our watches to discerning clients. For us, it is a great opportunity to connect with watch aficionados and strengthen our relationship with them.