look who's talking
Multilingualism, as 1508 London will attest, comes in many forms. As a multidisciplinary interior design practice, it prides itself on its diverse skillset, considerable portfolio of international clients, and above all, its imagination.
"In a way, we are one of the most creative studios in London as we approach each and every project from a fresh perspective," explains Louise Wicksteed, 1508 London's Creative Director. "We never repeat an approach or design language."
Together with co-partner and Sales & Marketing Director Hamish Brown, Wicksteed and the studio's 40-strong team have worked on over 50 projects around the world, with a combined value of more than £226 million (RM1.25 billion). With every property, 1508 London's interior designers and architects employ a set of measured principles to bring life and personality to each individual space, be it a commercial, residential, or hospitality project.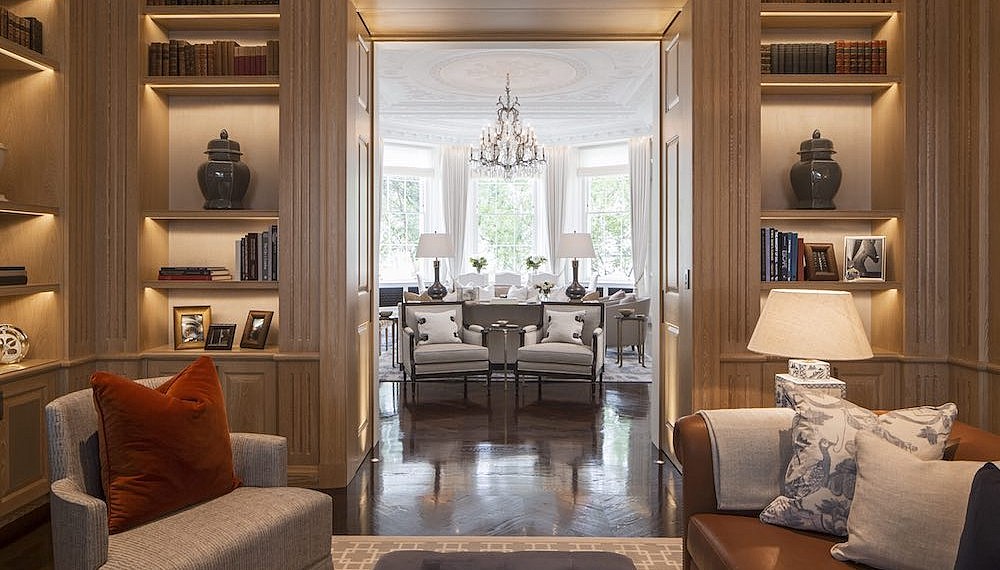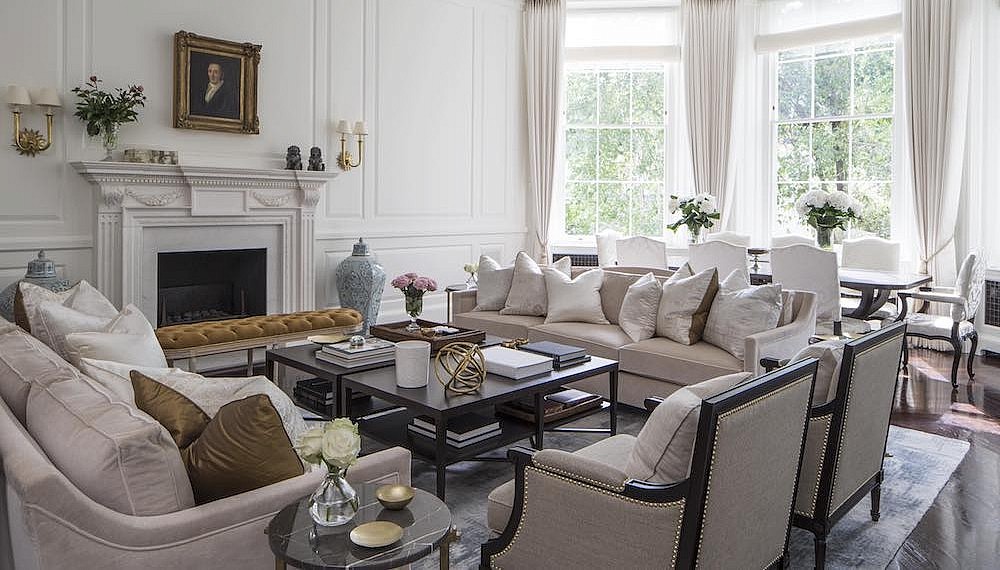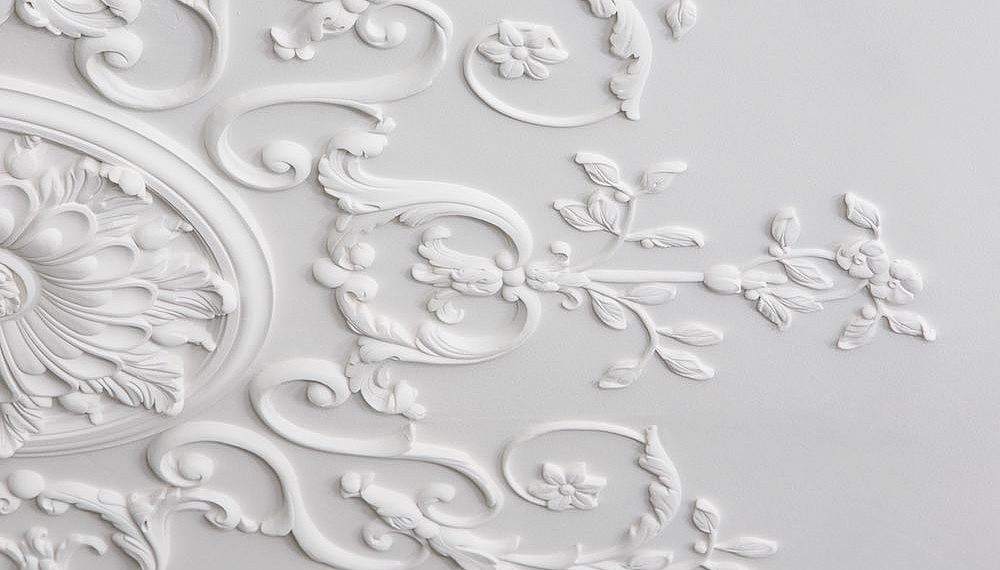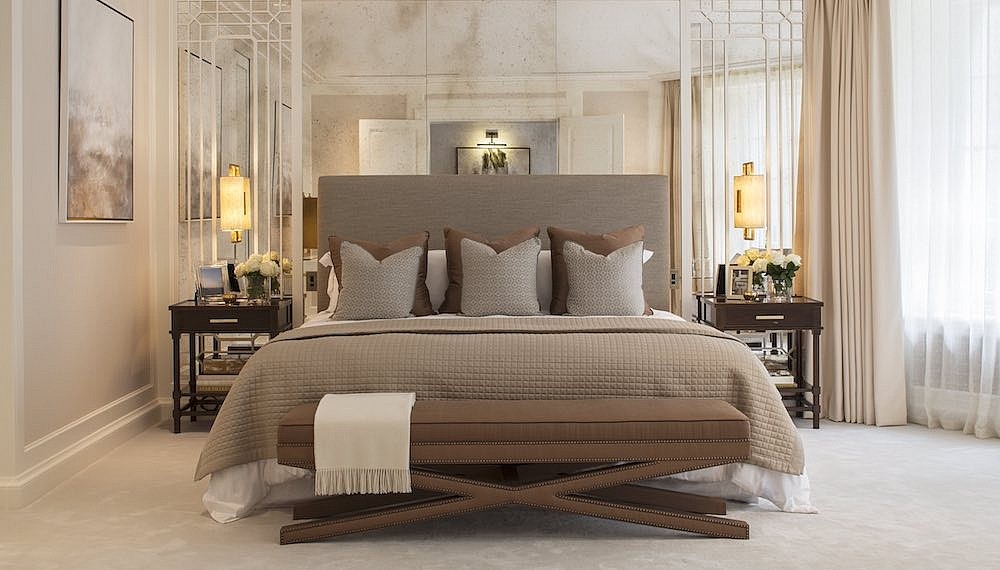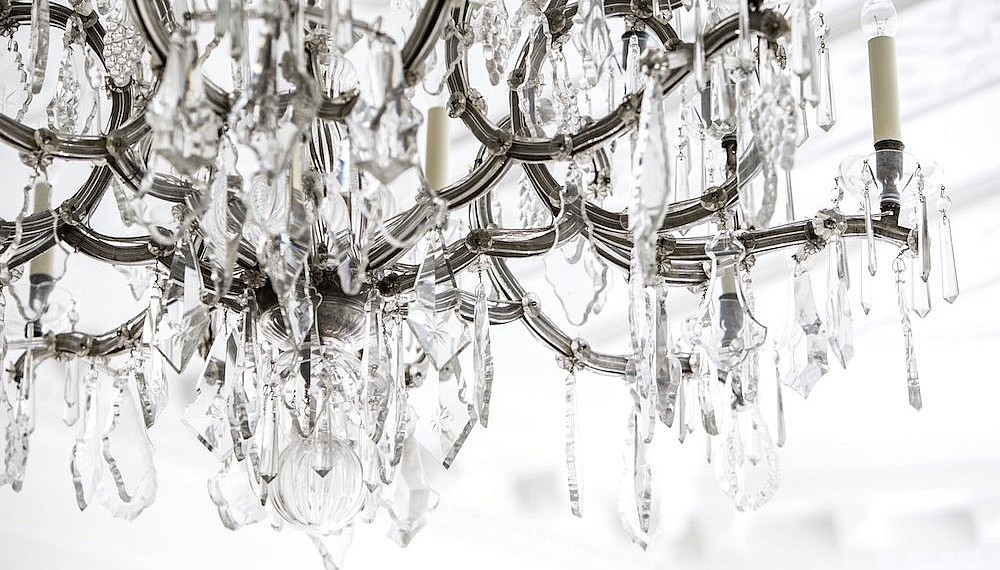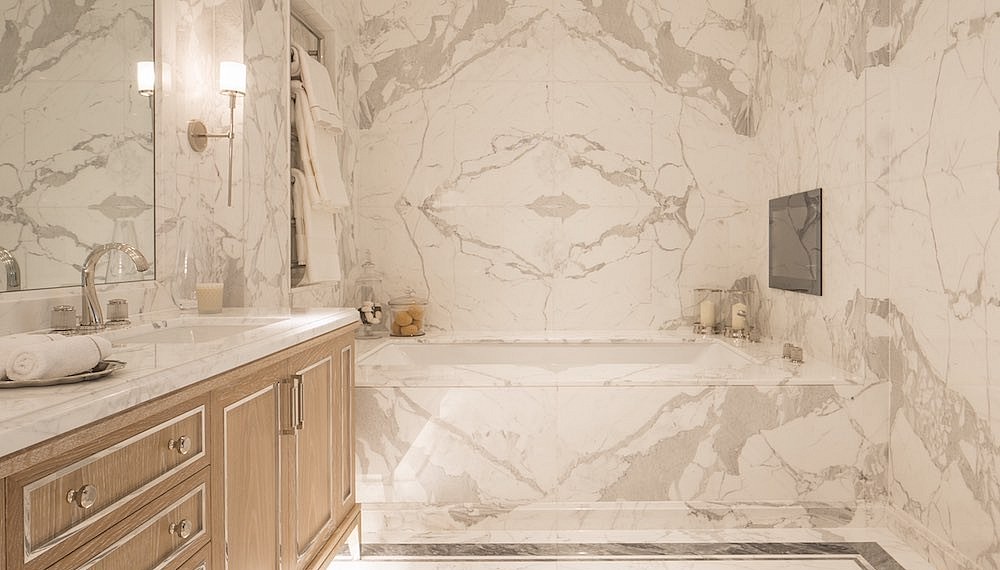 "Nearly all properties have a history that can be explored to inform the design, whether that's linked to the location, architecture or even to a previous use, such as a post office or school," she says. "Measured principles are very much based on research and creating a relevant narrative to the building and setting of each project. Each team then works creatively to realise a 'story' that very much allows for spontaneity and design development. Difficult spaces can throw up challenges, but this can be good, as it makes you think about things in a less obvious way."
Project Pearl, for instance – a duplex apartment situated in a traditional regency villa in central Belgravia – saw 1508 London merging period detailing and modern touches seamlessly, imparting a sense of timelessness. A consistent colour scheme of off-whites and greys made its presence felt in a chevron-patterned marble hallway, cantilevered carved stone staircase, and a silver and crystal Marie Thérèse chandelier.
"By retaining a light, fresh palette and letting the classical details speak for themselves, we were able to retain a contemporary edge to the project," Wicksteed says of the studio's understated approach.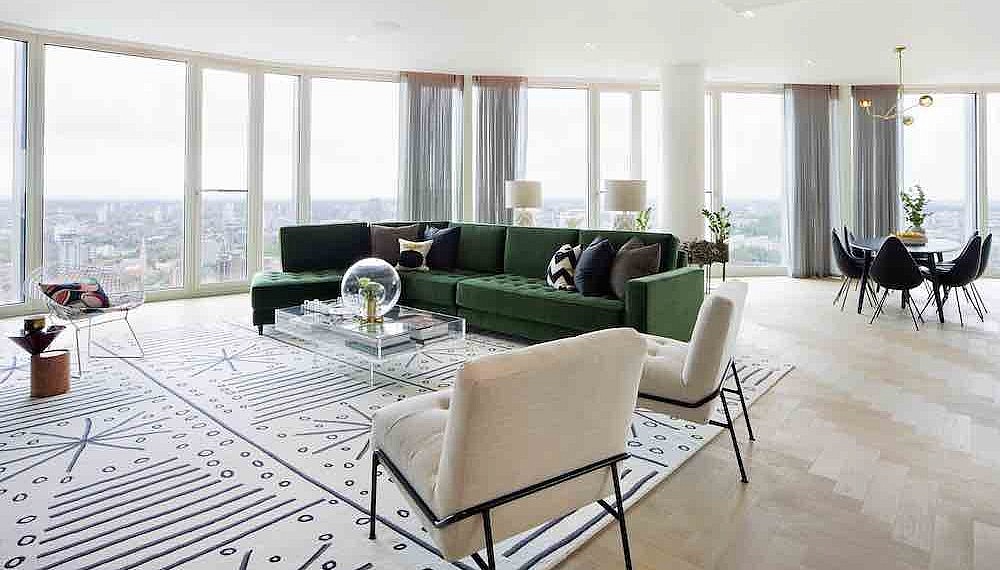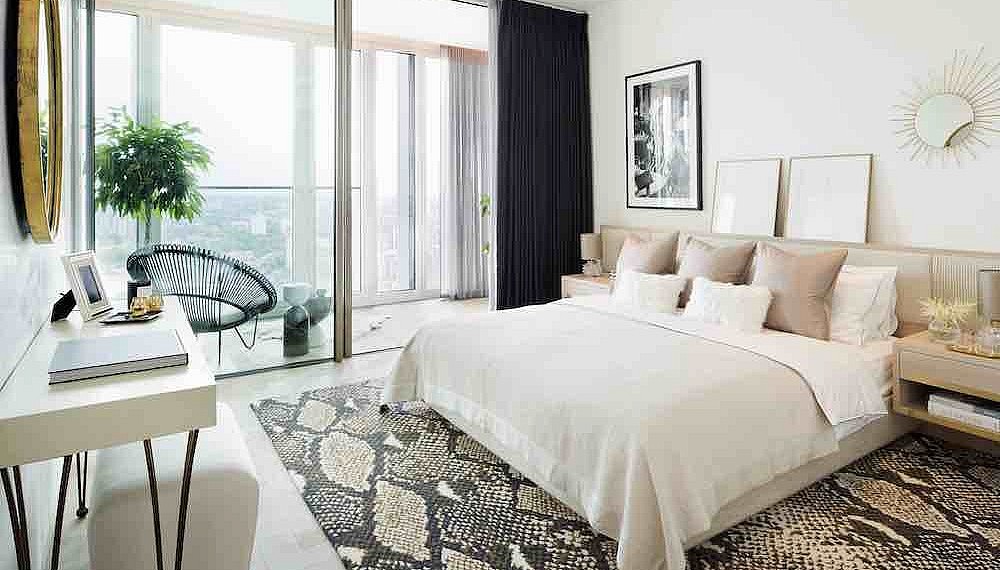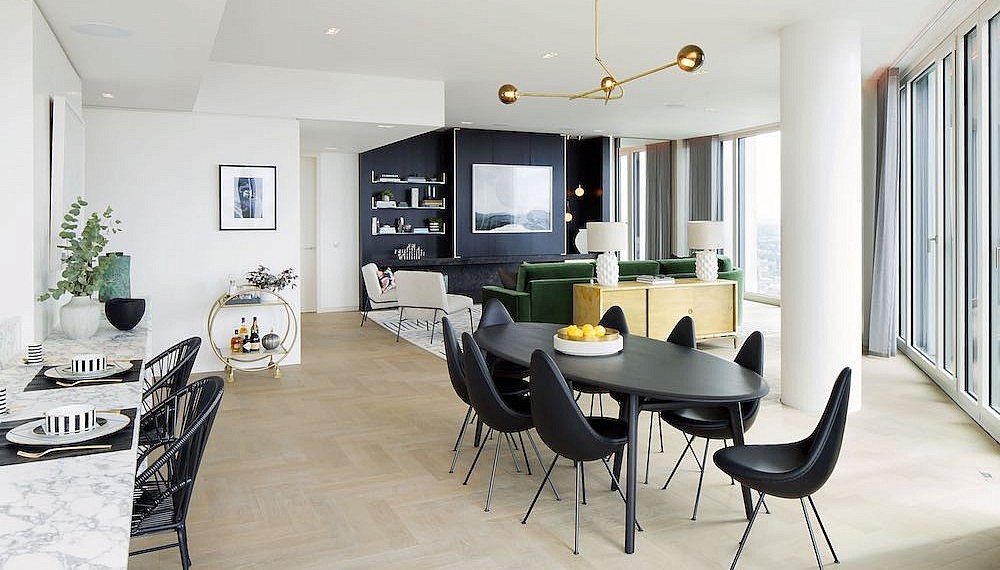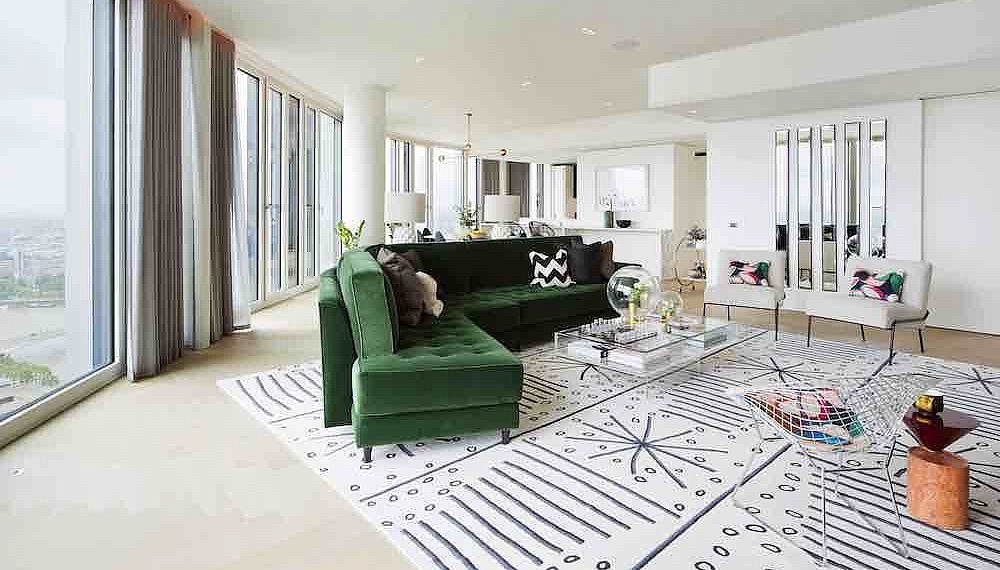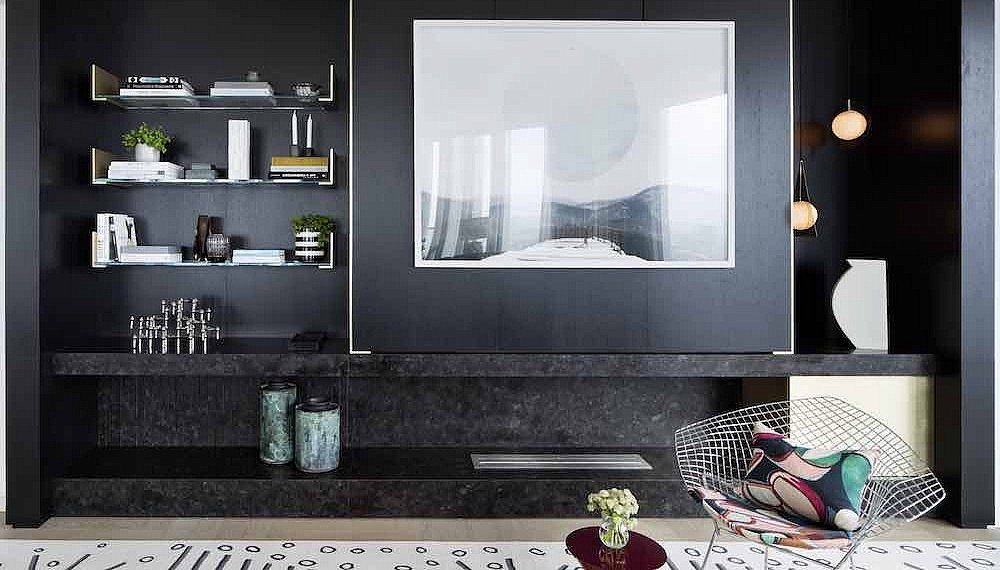 The 36th floor of Southbank Tower, on the other hand, played host to Project Reuben last year: an eclectic yet sophisticated show apartment that paid tribute to architect Richard Seifert's guiding principle, 'prestige without vulgarity'.
Against a backdrop of London's iconic skyline, mid-century design classics like Arne Jacobsen's Drop Chairs were paired with Tom Dixon lighting and Dedar's Margaritas fabric, lending an element of playfulness. Sumptuous tones of emerald green and vintage brass were accented with specially commissioned one-off pieces, including a bespoke celestial-themed rug designed by 1508 London and a three-metre black honed marble fireplace.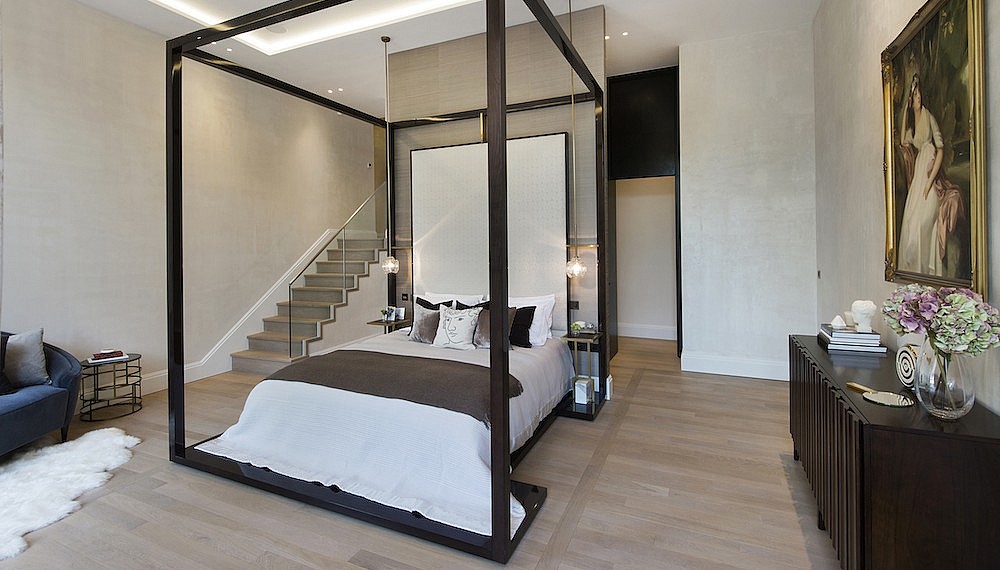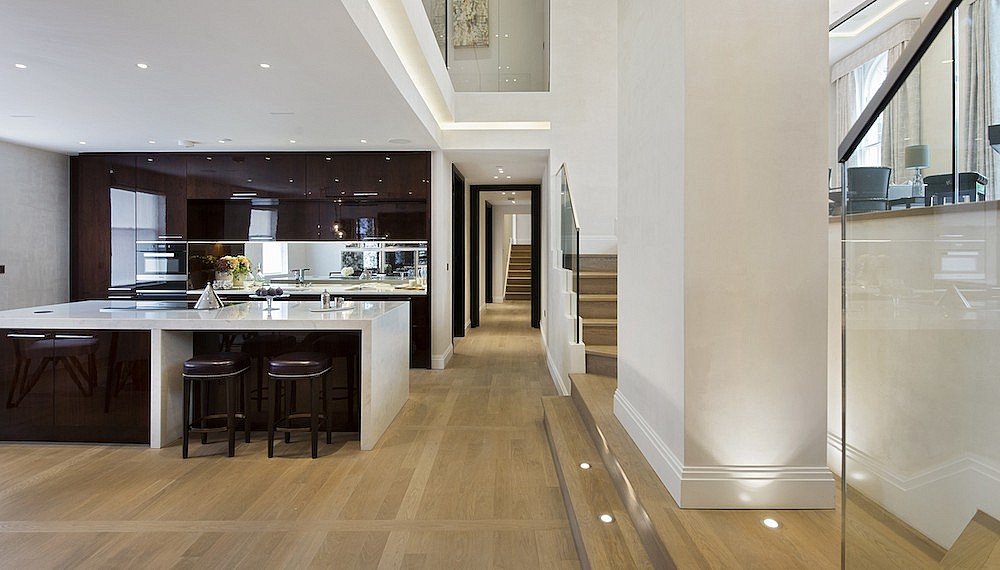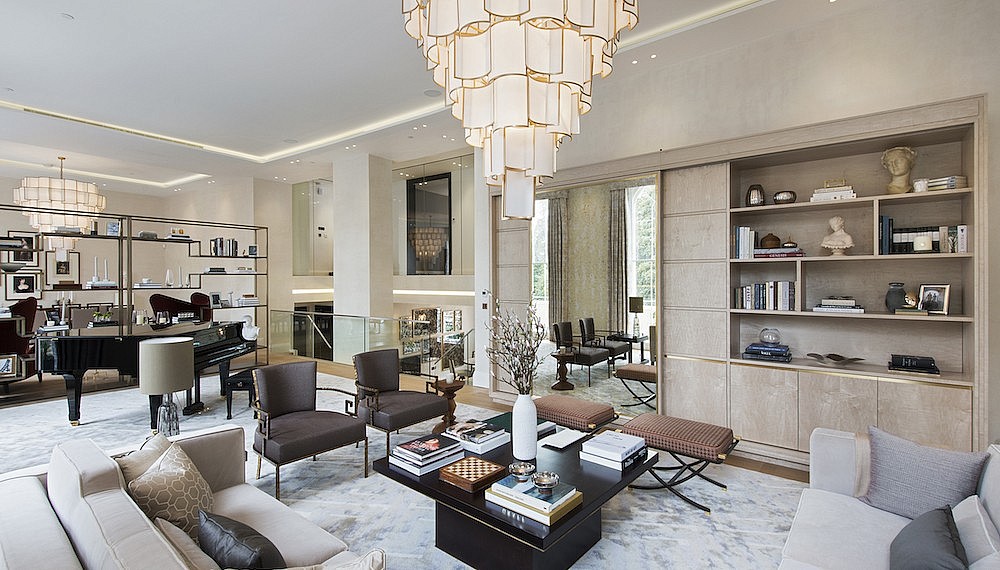 One of the studio's most recent projects was a flagship four-bedroom show residence at The Park Crescent – the only Royal crescent in London, initially designed in 1811 for Prince George, Prince of Wales.
As Wicksteed expounds, "We were brought in to work with the existing architect who had already detailed the interiors, so we were responsible for the furniture, decorative lighting, and specialist finishes."
Creating the centrepiece of the main launch for a luxury residential development with such an original and prestigious history – it's yet another talking point for 1508 London.