mad max

"Could we create a mechanical jellyfish?" The answer, in the world of horology, is the HM7 Aquapod. Only a man like Maximilian Büsser, with his technical conviction and contagious passion, could lead a team to innovate a water-themed timepiece inspired by a soft aquatic creature. To bring this concept to fruition, there was the challenge of laser-engraving the circular bezel and realising a movement arranged on the vertical axis. At the very top of the dome sits the tourbillon, illuminated in the dark by ambient glow technology panels.
"Before this I would have said never to a round watch for the HM series," Büsser admits, as the HM7 is the first circular piece to carry the horological machine name. However, with a brief which called for a jellyfish — down to the titanium tentacled rotor with hand-painted superluminova — the highly unorthodox round watch has now joined the pantheon of MB&F timepieces.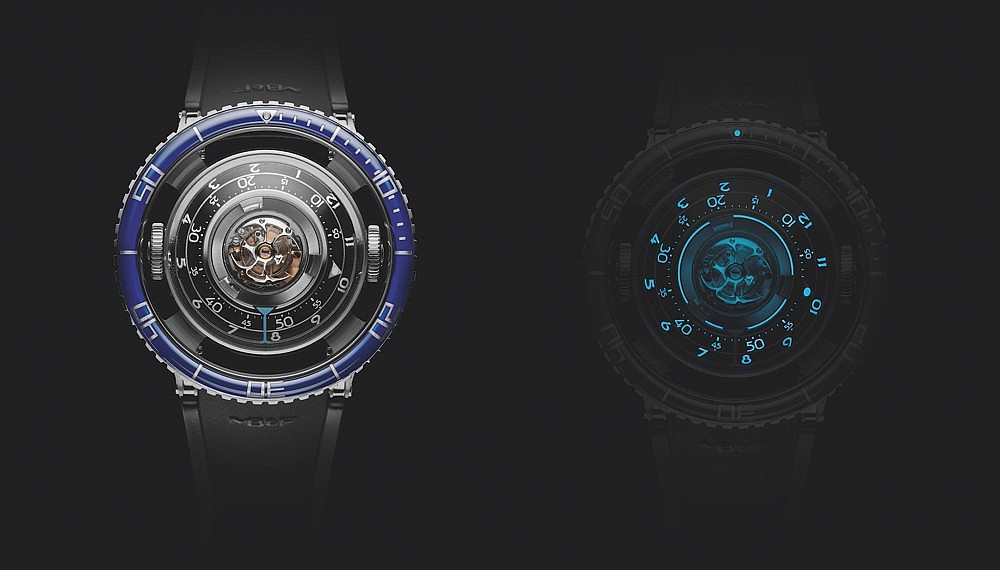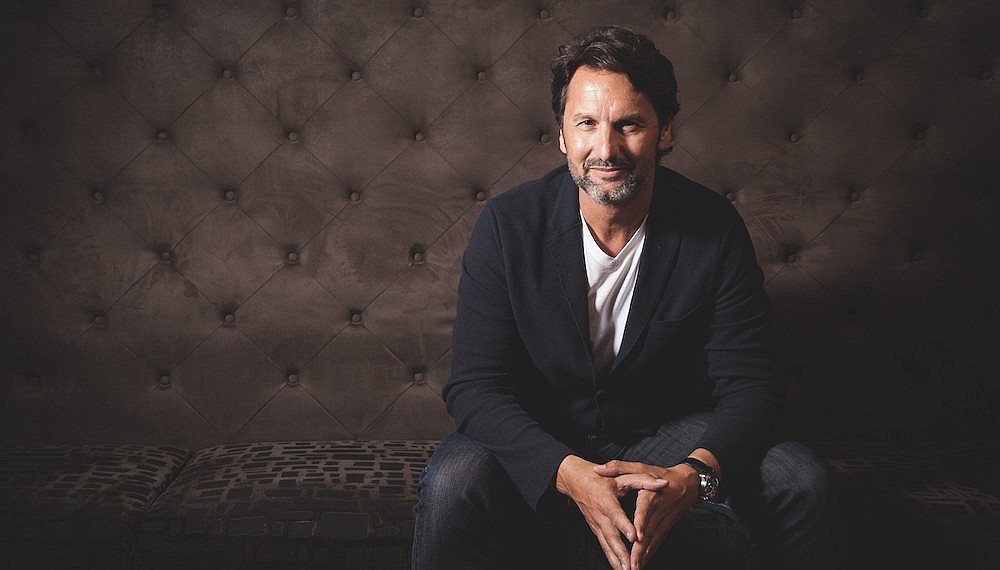 Büsser goes on to describe the highlights of some MB&F co-creations, such as Sherman the robot clock and the various Musicmachines. His focus is quite clear, "M.A.D. Gallery first, MB&F second," he says. These co-creations are very dear to Büsser, as he sees in them milestones of his career just as much as his own pieces are. "These are the chapters of my autobiography, because there were friendships forged as the pieces were." For the 100th edition of BaselWorld this year, the Destination Moon rocket table clock takes centre stage; built by L'Epée 1839 – a well-known Swiss clockmaker and repeat collaborator of MB&F.
Now that space, the sky, the road and the sea have each been given Horological Machine tributes, the next question is what MB &F patrons of can look forward to in a future collection. Büsser, for the moment, has no idea. "The only thing that I'm sure of is that I'm sure of nothing."