A charming time with MB&F's Sherman clock
Isn't he cute?
Meet Sherman. Sherman is a clock by Swiss watchmaker MB&F, the brains behind the spidery Arachnophobia table clock. Unlike that one though, Sherman won't scare your children. He might not star in a Pixar film or meet Luke Skywalker. But what he can do is tell the time very well, and make you smile in the process.
Debuting at SIHH 2016, Sherman isn't the first robot-themed clock MB&F has produced. Melchior debuted last year, but while Melchior was imposing, Sherman is just cute. Produced in collaboration with clockmaker L'Epée, there are no fancy tricks to Sherman. His chest is the clock, with a ring of cutout hour marks cleverly forming his torso. Sherman's 'brain' is actually a mineral glass dome, through which the balance wheel and regulation system is visible, while his 'eye sockets' actually contain the winding mechanism. His arms are fully articulated and, in homage to the Sherman tank, his feet are tank tire treads.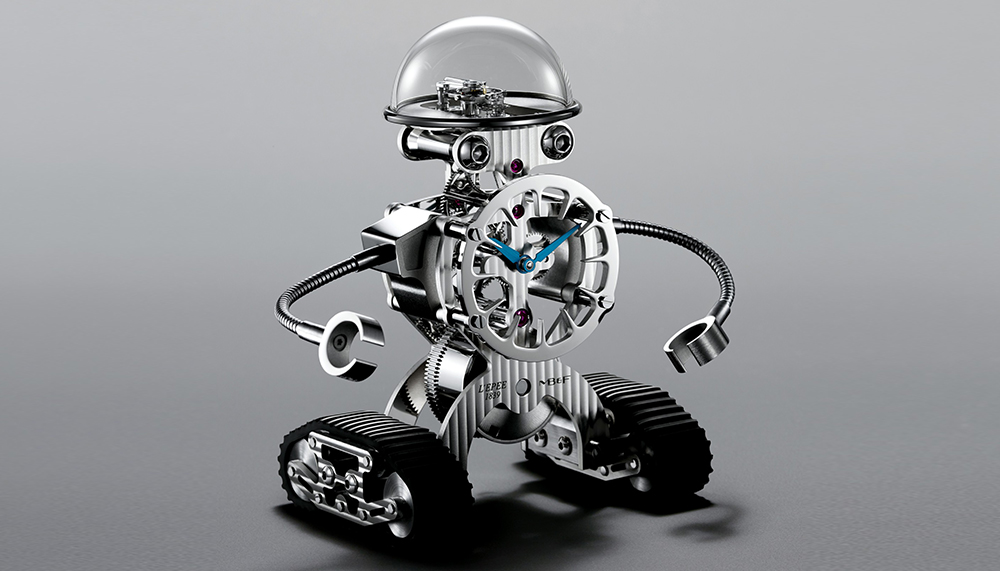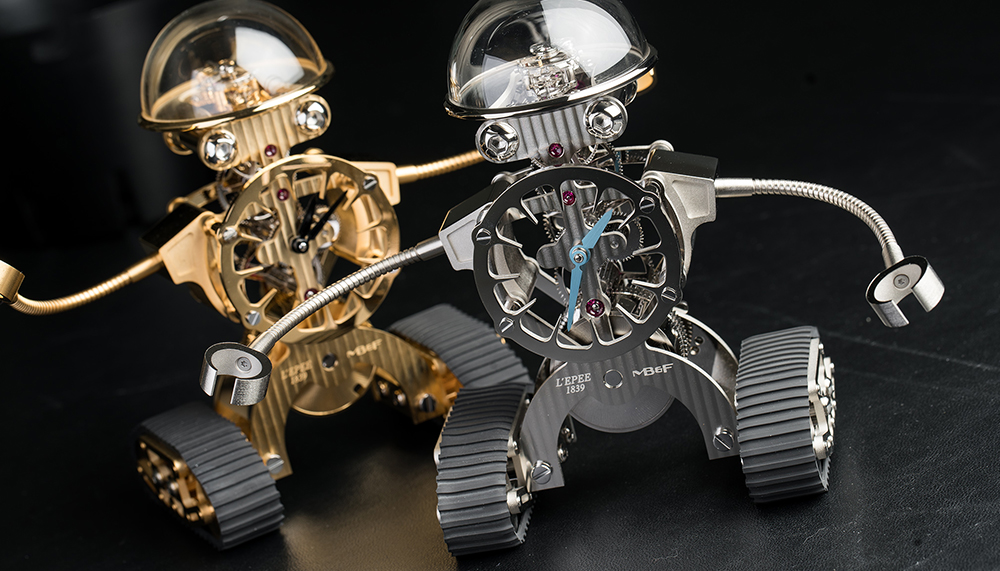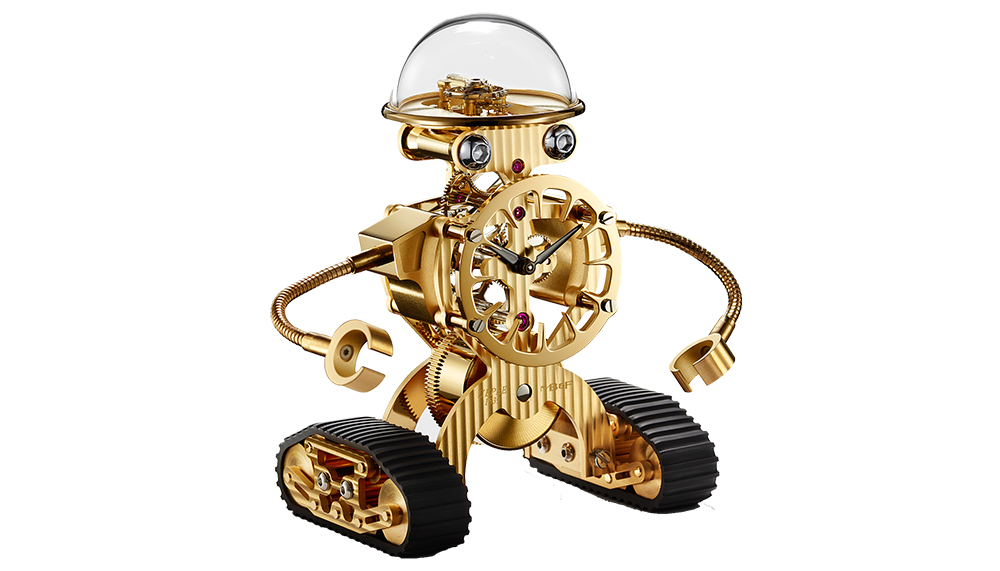 Sherman is available in several variants – palladium/nickel and gold – both retailing at CHF13,800 (RM56,600). There's also a diamond model, set with 735 around Sherman's head, which sells for CHF33,000 (RM135,400).