Flying through space with the greatest of ease
Debuting at the 2018 Cannes Film Festival was a Star Wars-inspired take on Ulysse Nardin's Executive collection. The Executive Skeleton Tourbillon Hyperspace (RM204,800) pays homage to one of the most famous sci-fi spaceships ever to grace the screen: the Millennium Falcon, piloted by the inimitable Han Solo and Chewbacca.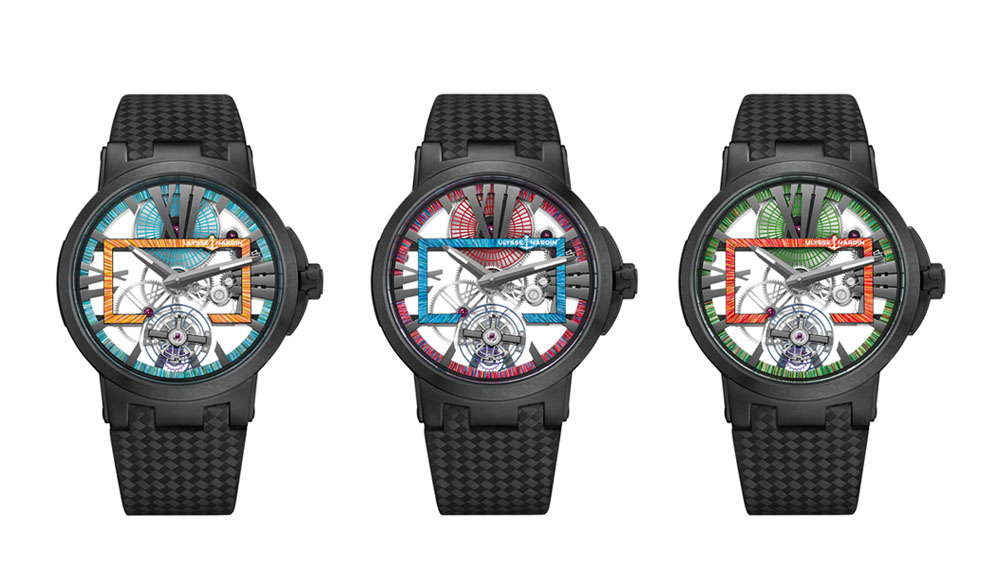 The Executive's hallmarks are there in the 45mm titanium case, oversize Roman numerals, skeleton dial and, of course, the flying tourbillon. Unique to the Hyperspace is the striking and colourful pattern of converging lines that resembles that particular shot in the Star Wars films: the cockpit view when jumping to hyperspace. Each of the lines is hand-painted with an eyelash-wide brush, making each watch one-of-a-kind.