Celebrating WITH Good Vibes
Lovers of quality timepieces and fine jewellery have a new watering hole. Jewellery house Jacob & Co has just opened a boutique in Kuala Lumpur. Located in the shopping district of Bukit Bintang, the first store for the brand at Pavilion Kuala Lumpur welcomed the city's connoisseurs of bling to see its treasures just beyond the new store's threshold.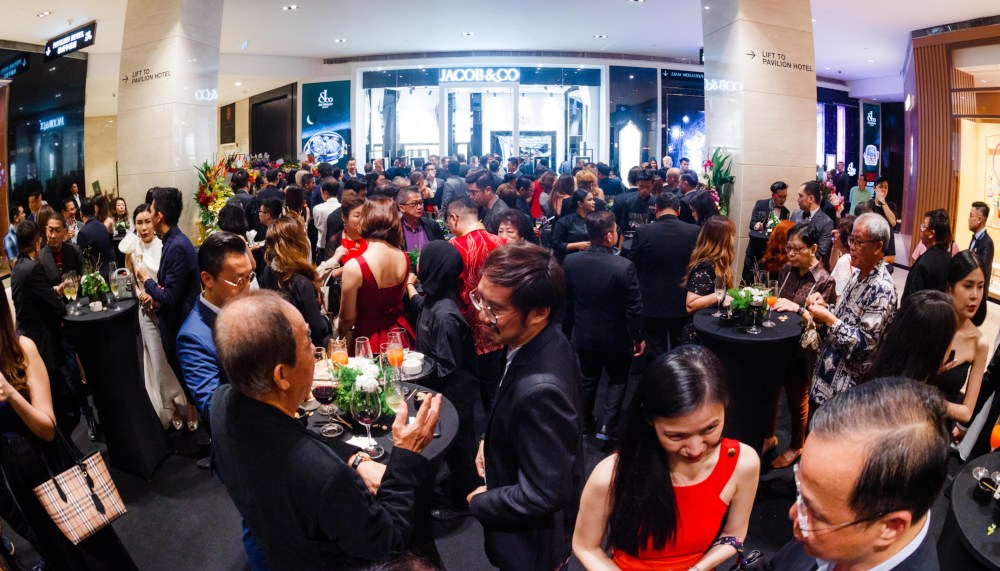 From its LED screen panel in front to the art deco-inspired interiors, it shows that Jacob & Co wants to cross the divide of classic refinement and modern chic. At the opening Ryan Tai, CEO of Luxurious Trading, welcomed guests and emphasised that the boutique isn't just a place to purchase fine watches and jewellery, it is a space to visit and soak in the spirit of stunning timepieces. Joining Tai for the ribbon-cutting ceremony were Louis Tai, Director of Luxurious Trading; Dato Joyce Yap, CEO-Retail of Pavilion Kl and Luca Soprana, Watch Creator of Jacob & Co.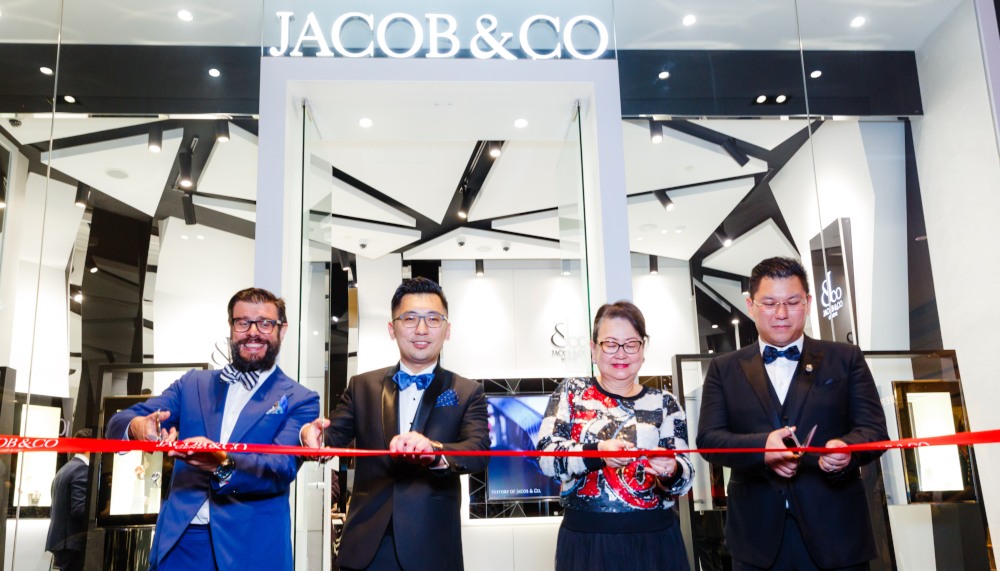 When the formalities ended, an after party soon began at the Pavilion KL Hotel Ballroom where the brand showcased their iconic Astronomia collection. The sweetness continued with deserts made, no performed, by Paulius Janusas and Ignas Navickas from Lithuania. Their delicious creations using liquid nitrogen wowed guests who stood by salivating and eager to sample the treats.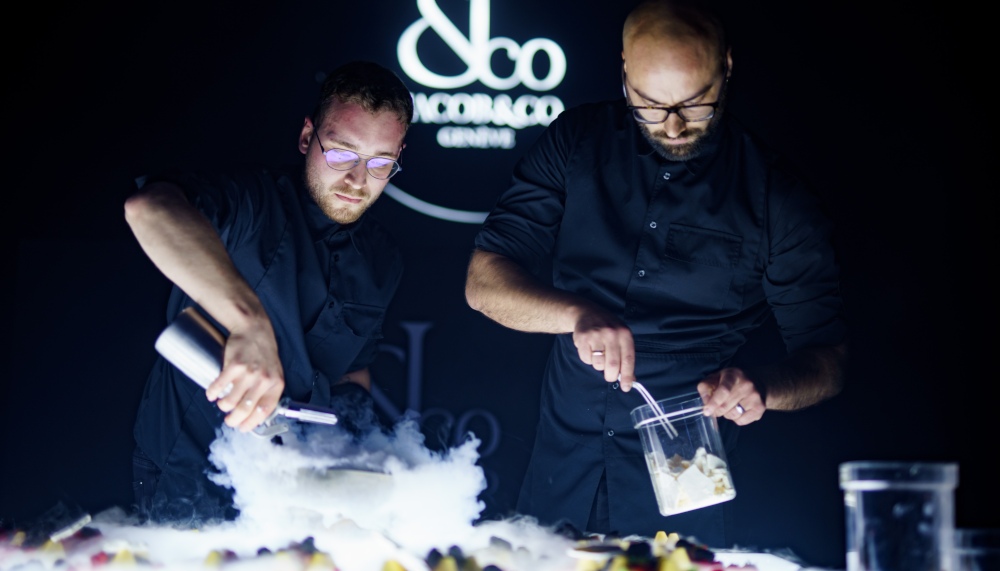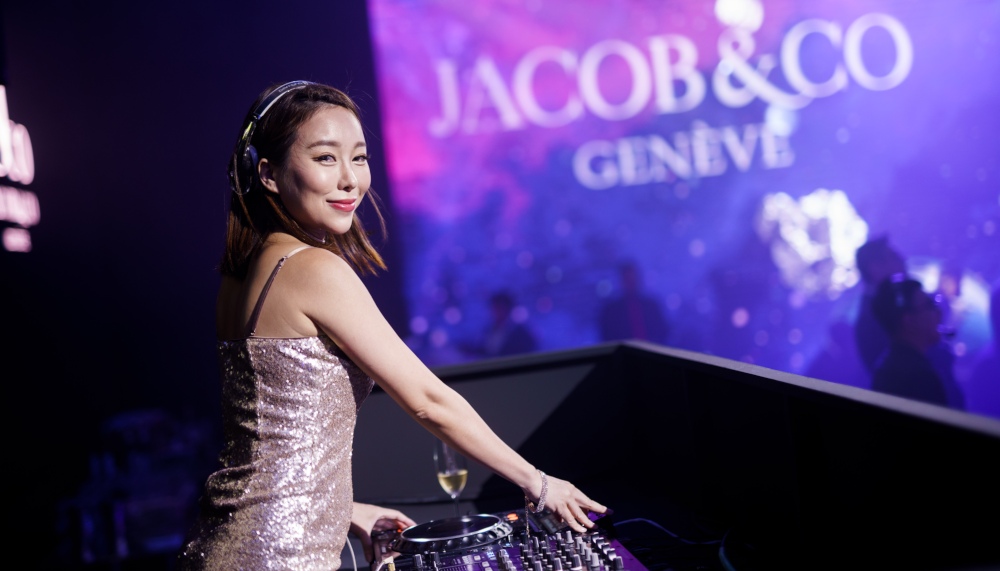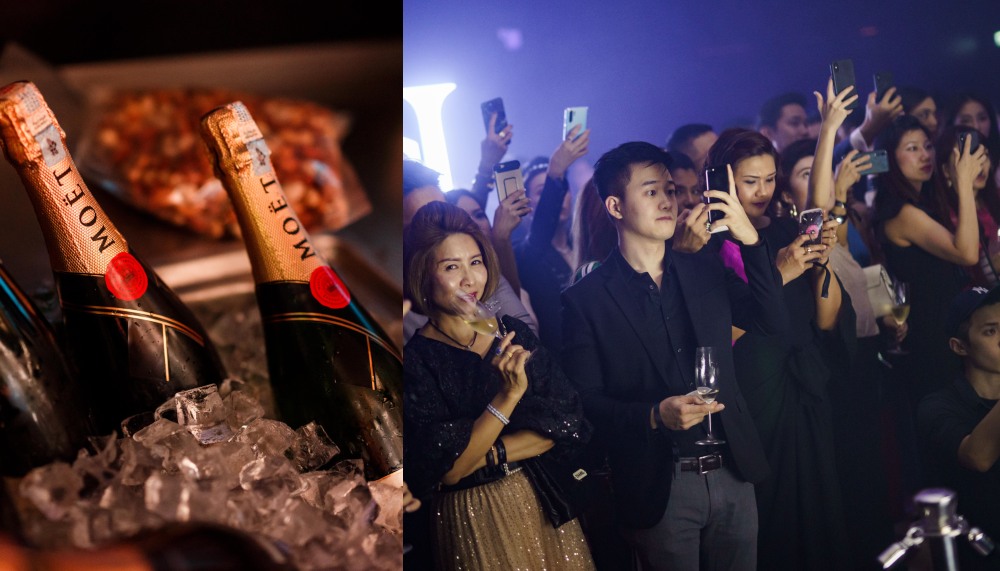 Champagne, whiskies and customised cocktails continued to flow as guests swayed and gyrated to the sounds of DJ Nikki at the deck. If the purpose of this party was to hail good vibes and success, then this event has done it spectacularly.