Tucked away in the quaint town of Seremban is One Heritage Hotel, which was recently brought out of dilapidation and given a fresh coat of paint. The interior stylist takes to rejuvenate the hotel aimed to create a blend of tradition and heritage, left by the run down hotel, with a modern twist reflected in the hotel's design, colour, furnishings, and help from Norwegian paint brand Jotun's experts in order to create a timeless appeal.
Soft, neutral tones paired with warm subtle contrasts were chosen to be the focus of the hotel's colour scheme in order to instil a sense of calmness throughout the property. This gentle contrast creates a balance between the welcoming warmth and cool stillness found throughout the hotel's various spaces, which in turn also gives the design the flexibility to create a variety of looks through the use of different furnishings.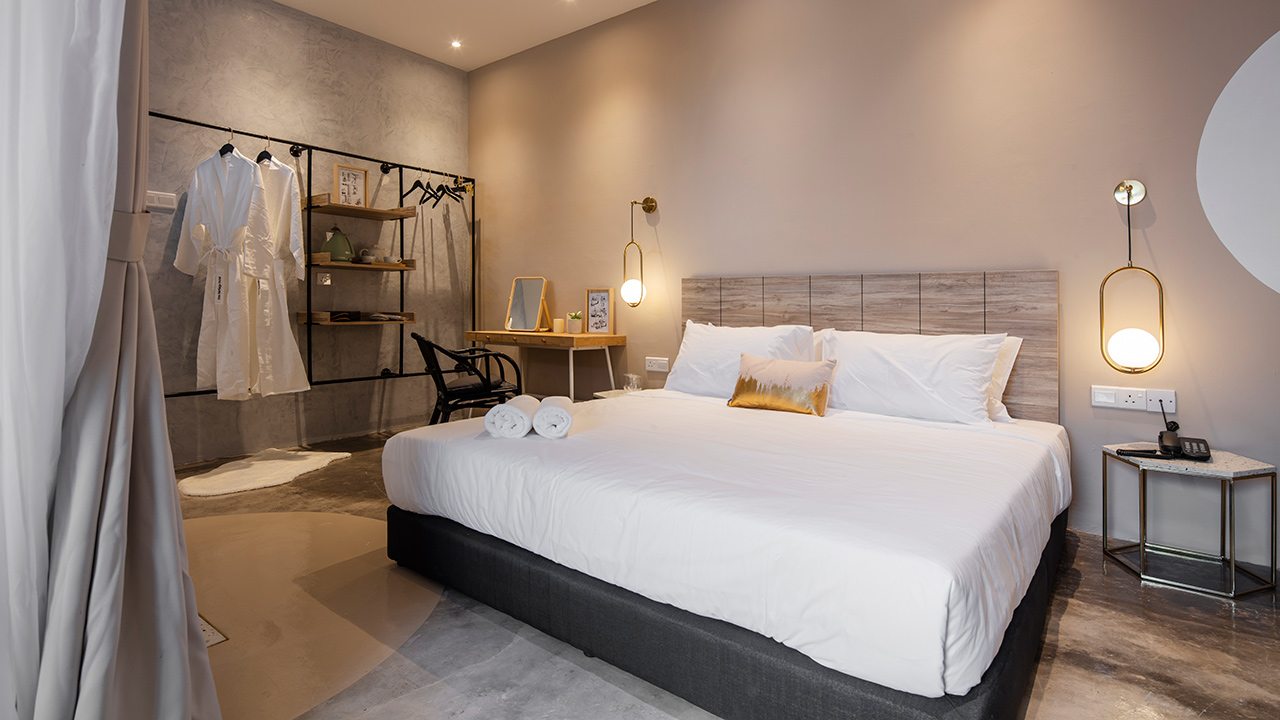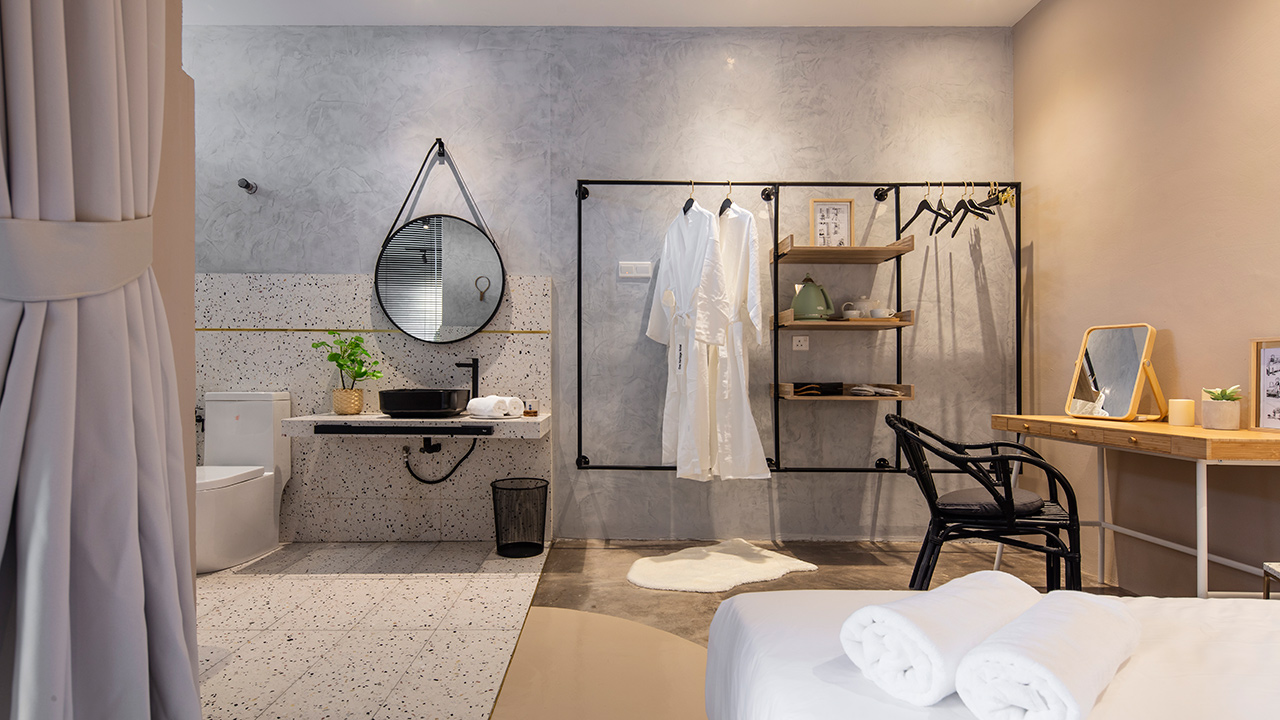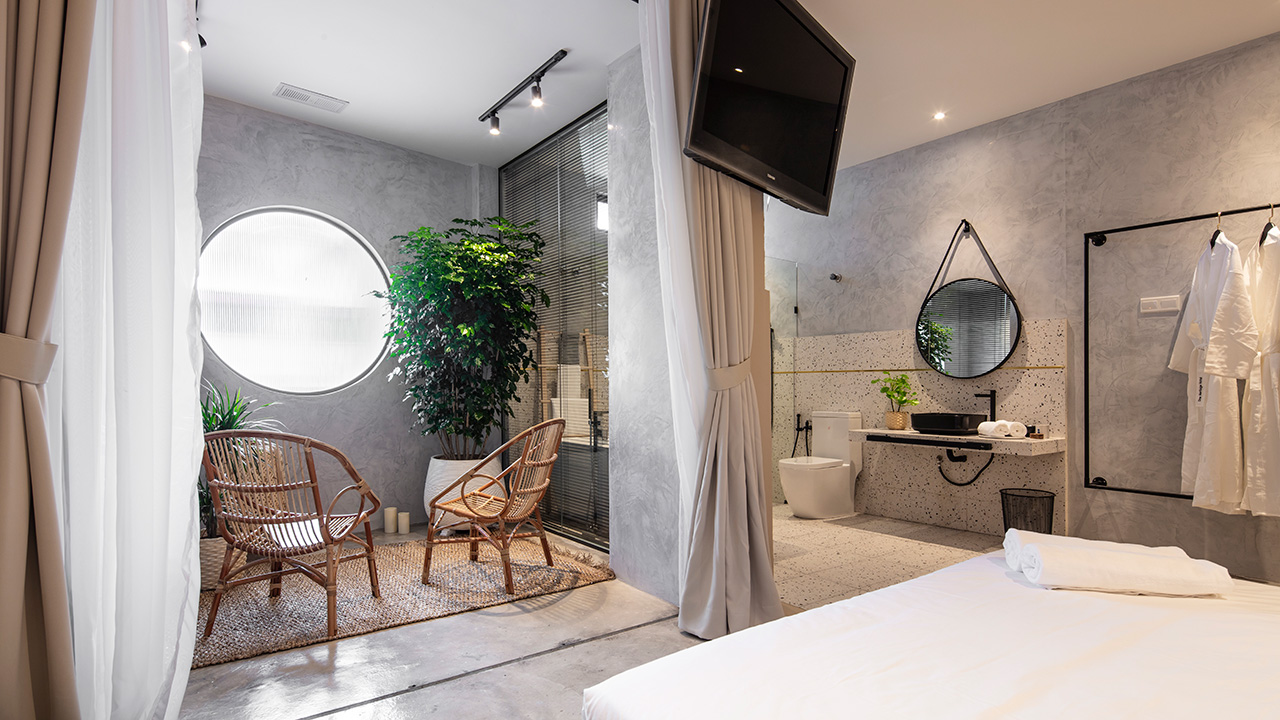 Take the guest rooms for example, which combines a neutral base with striking yet soft accent colours to create a harmonious space. The escapade suite cleverly integrates a bedroom, bathroom and living area into a space roughly the size of a studio apartment.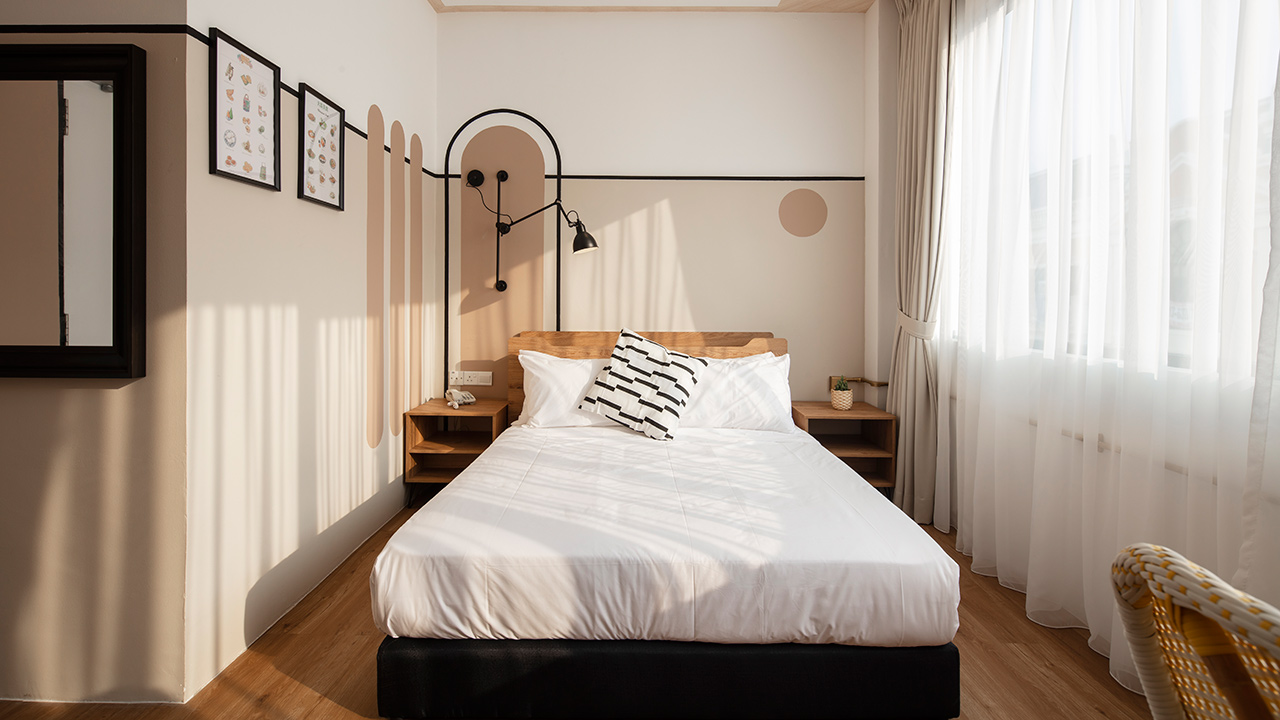 In the deluxe queen room pictured above, Jotun paints faint peach 10290 soft touch and golden pink 2024 senses is used to break the monotony of a beige wall.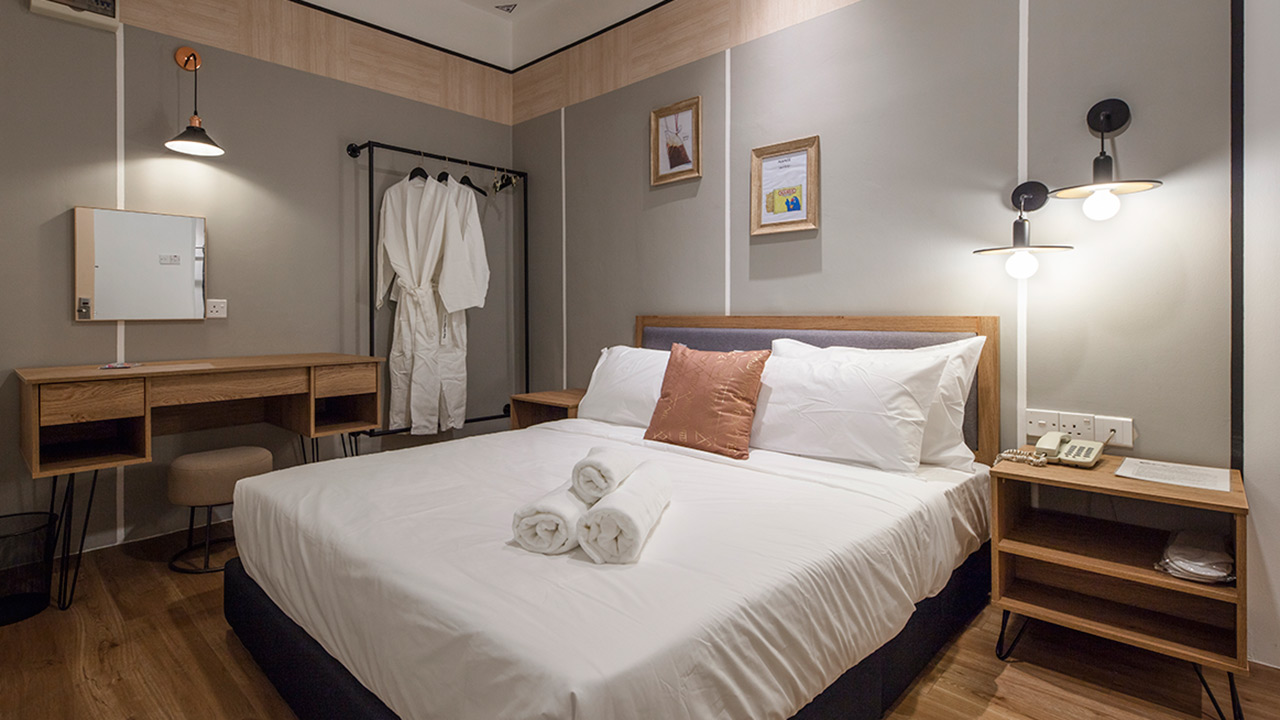 The deluxe king room showcases features a warm grey nuance – 12078 comfort grey – to encourage a clear mind, pairing it with pure white colours – 7236 chi, 9918 morning fog or 1624 skylight – to create a pleasing contrast.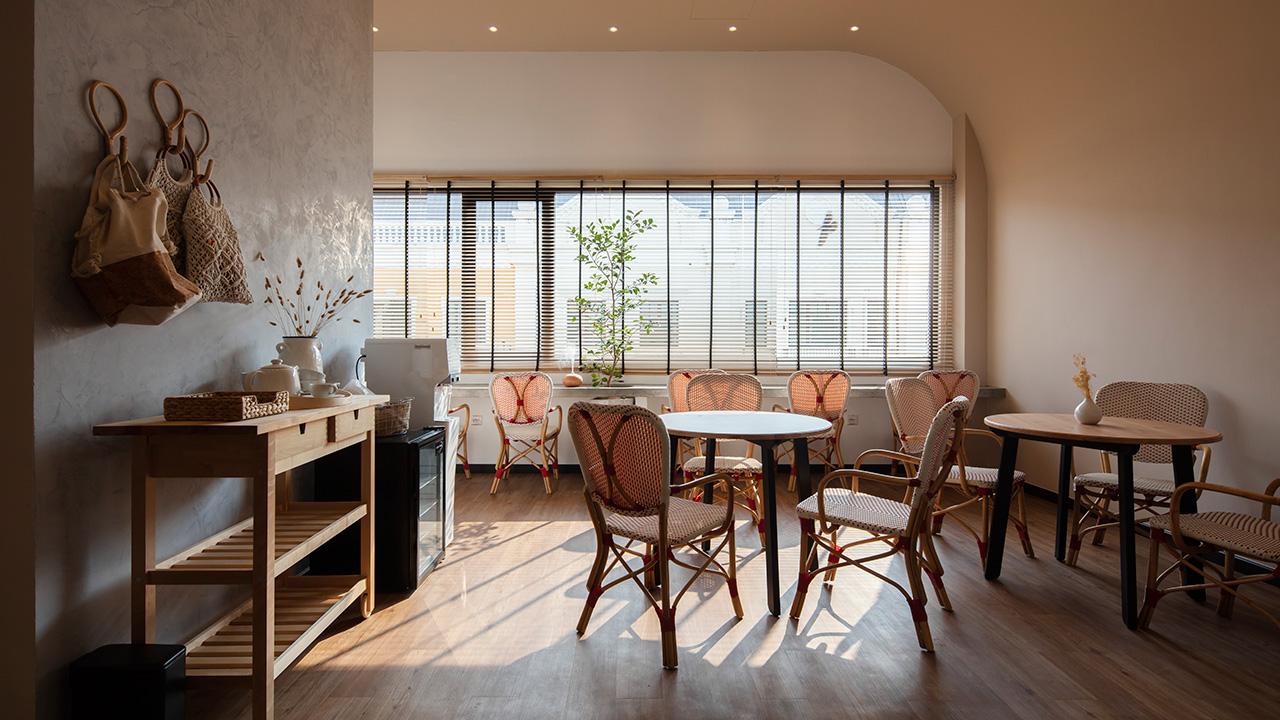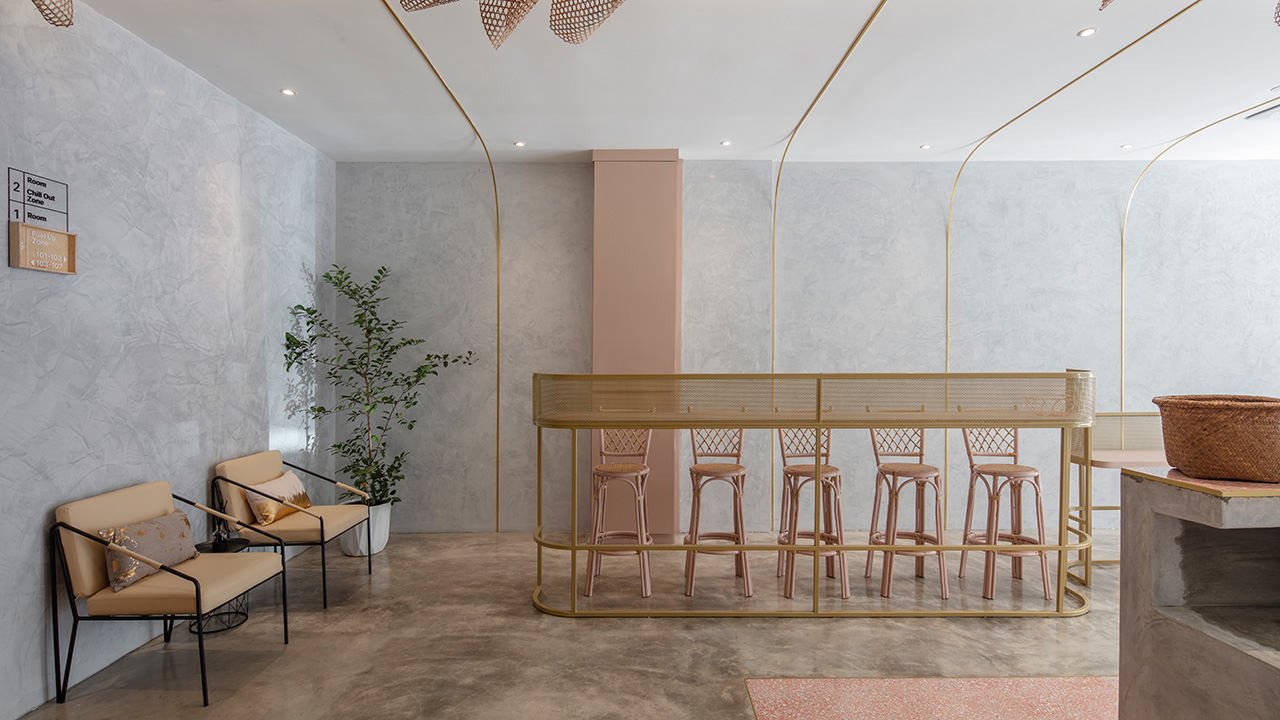 At the property's communal spaces the established colour tones continue to flow, weaving natural tones the likes of granite and marble with highlights of gold and softened by the hotel's signature subtle peach colour.
When designing a space, engaging a colour expert can really help to nail down one's desired colour palette. Renowned for its impressive range of colours and expertise, Jotun's decorative paints brings Scandinavian design sensibilities to your home. The paint's legendary durability thanks to its powder coating has made it the paint of choice for use on iconic landmarks around the world – the Eiffel Tower, the Petronas Twin Towers, as well as the Burj Khalifa.