Upon arriving at Anantara Desaru Coast Resort & Villas – a welcome sight after a drive down to Johor or a quick flight over to Johor Bahru's Senai International Airport – what's surprising is how quickly one begins to feel at home. Granted, not every home has a 17-kilometre stretch of beachfront, an award-winning spa, lagoon and ocean-fronting infinity pools, and a wide selection of dining options, but all those luxurious touch points come together to deliver a delightful residential vacation experience.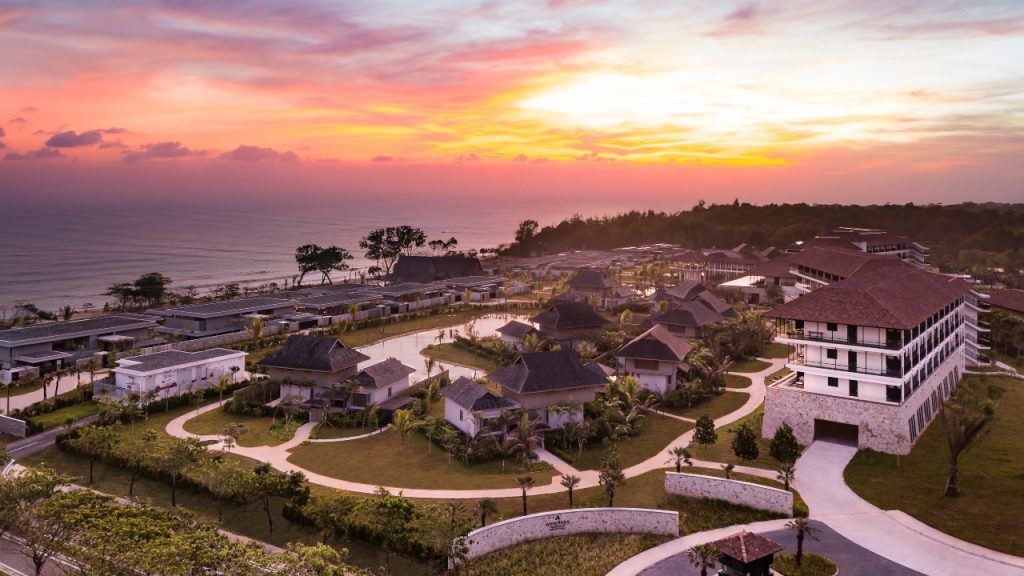 Of the 123 keys at the resort, developed by hospitality specialists Minor International and Themed Attractions Resorts & Hotels (a subsidiary of Khazanah Nasional Berhad), its Residences guarantee a relaxing family getaway, especially for larger families. Each of the three- or four-bedroom Residences (priced from RM14,675 to RM19,675 per night) comes with a private infinity pool and an abundance of space, which will suit anyone holidaying with a clutch of sprightly children, their carers, and grandparents in tow.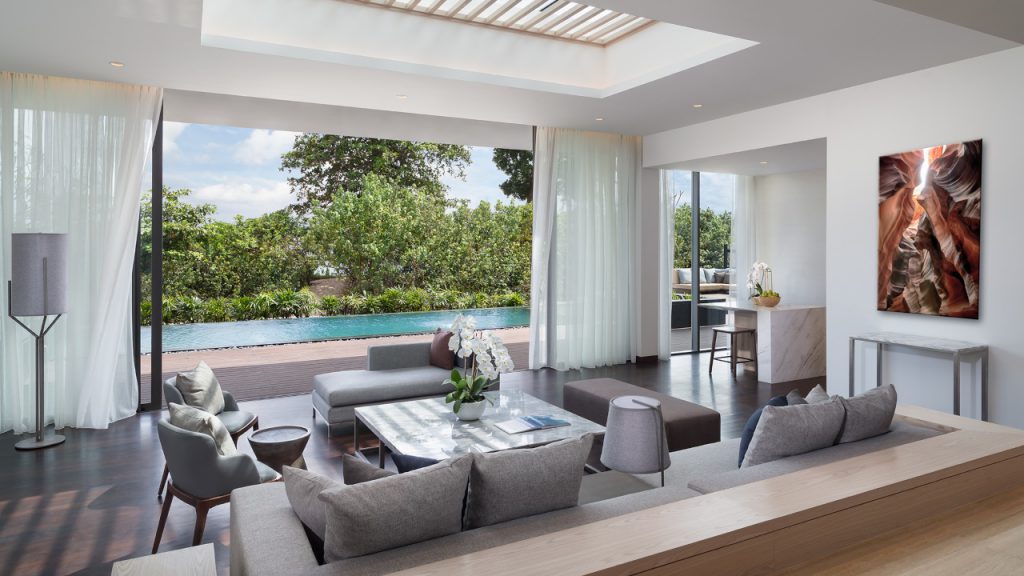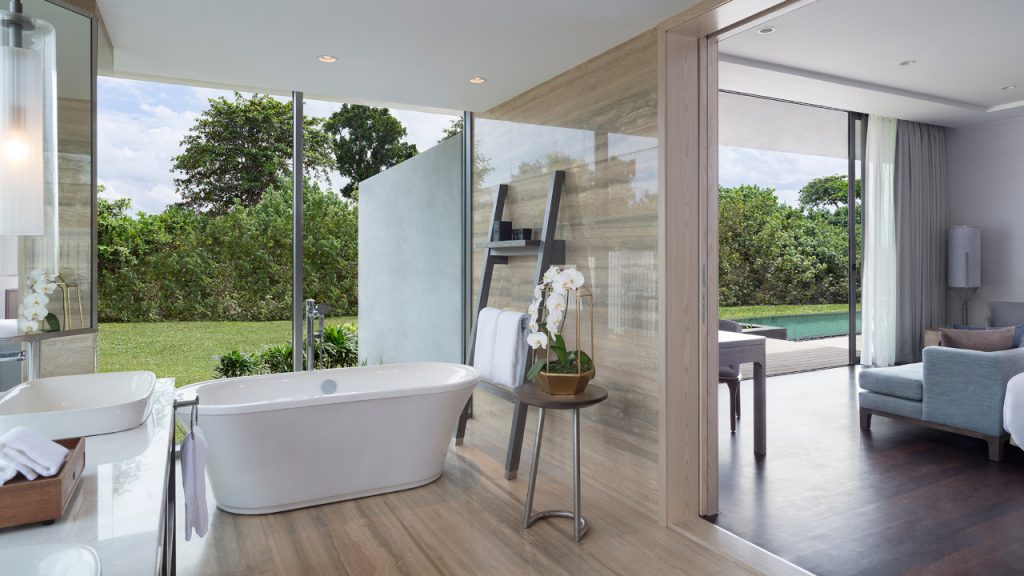 At a built-up size of 288 sqm, a three-bedroom Residence can easily accommodate nine people, all of whom can settle straight in once they've acquainted themselves with the generously proportioned  living room, dining room, resplendent bathrooms, and wardrobes. A fully equipped kitchen lends a touch of familiar domesticity to the villa, while floor-to-ceiling sliding glass panels encourage sunlight and sea breezes to enter this sophisticated retreat composed of beige stone, polished marble, and soft grey wood.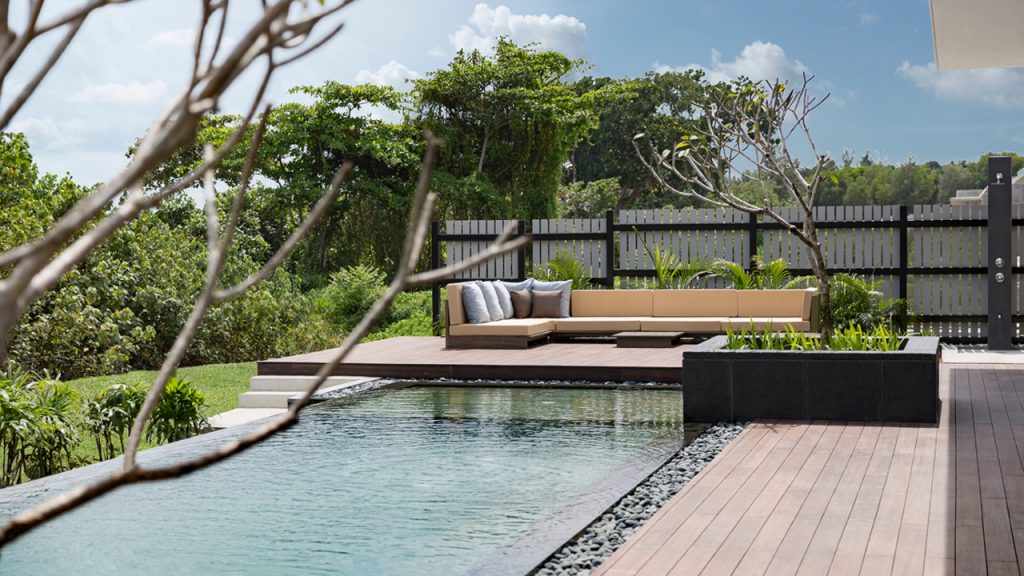 Beyond that are the villa's views of the South China Sea and the direct beach access it offers, enabling adults to keep an eye on the young ones as they frolic in the waves, while sipping an aperitif on the sundeck. Having a live-in butler is another enormous bonus that comes with staying at a Residence, and the resort's butler team offers a level of service that's among the most attentive, thoughtful, and dedicated in Malaysian hospitality. Guests interested in a chromo-aroma massage at Anantara Spa, a grilled seafood feast at the on-site restaurant Sea.Fire.Salt., or a Spice Spoons cookery class on Malay and Thai cuisine need only inform their butler, and it's done.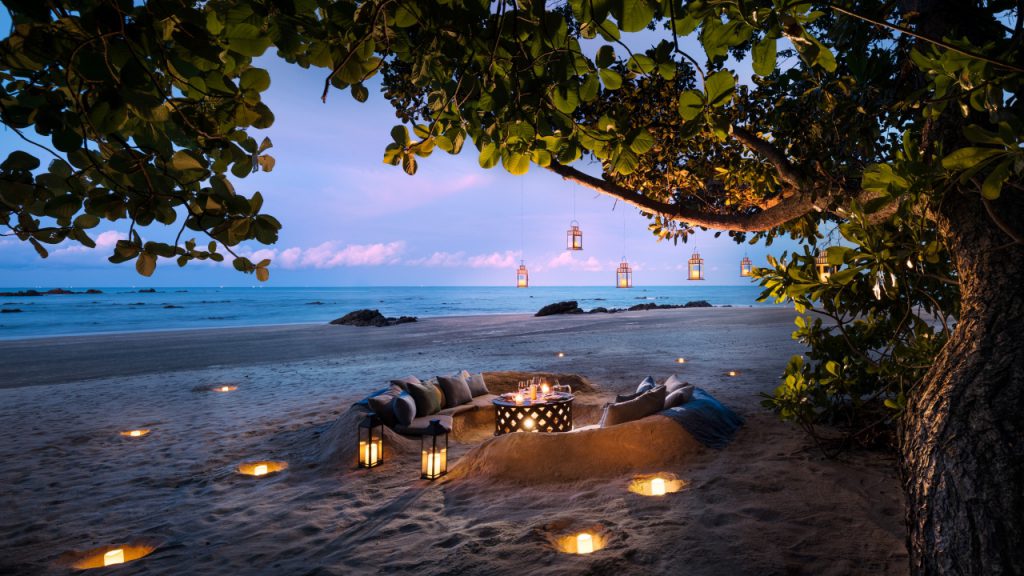 A word of warning: this carefree, comfort-filled resort lifestyle often proves too seductive to resist. Should that happen, there are 20 fully furnished Anantara Desaru Coast Residences available for purchase, starting from US$1.75 million for a three-bedroom villa and US$2.5 million for a four-bedroom villa, the latter of which can be as large as 6,500 square feet. Adeptly managed and serviced throughout the year by Anantara Desaru Coast Resort & Villas, the most effort an owner ever has to expend is simply to turn up and let the fun begin. And really, isn't that the whole point of owning a villa by the sea?